Well, this is surprising! Bridget Moynahan quietly married her boyfriend Andrew Frankel on Saturday. I didn't even know she had a serious boyfriend, but there you go. Frankel is apparently a business guy, "co-president of Stuart Frankel and Co., a Wall Street institutional brokerage firm," according to People. Since the Tom Brady thing, Bridget really hasn't dated anyone else high-profile, so I guess it's not shocking that we had no idea she was with a business dude. According to People Magazine's source, Andrew is a born-and-bred New Yorker and they met through a mutual friend: "They met each other through a friend and she has been on cloud nine ever since."
Bridget Instagrammed the above photo so we're getting a decent look at her dress. I don't have an ID on it, but it's very pretty. It seems like it was sleeveless, but they she added a white fur shrug/stole. Very pretty. Bridget and Andrew's wedding was in the Hamptons and the ceremony was described as "intimate" and that they were "surrounded by friends and family." I don't think she invited Tom Brady and Gisele, but then again… they aren't close. They stay friendly because of their son Jack, but their relationship isn't super-tight. It also sounds like this is Frankel's second wedding (at least): he is already father to three sons, all of whom are older than Jack, who is 8 years old.
What else? The couple didn't want gifts so they asked their guests to donate to The Hole in Wall Gang Camp. Nice. Oh, and I didn't realize this, but Bridget is 44 years old! I can't find anything about Frankel's age. I would put him close to her age though – mid-40s, maybe? In any case, congrats to the happy couple. I'm glad Bridget found someone low-key and the whole thing seems very classy.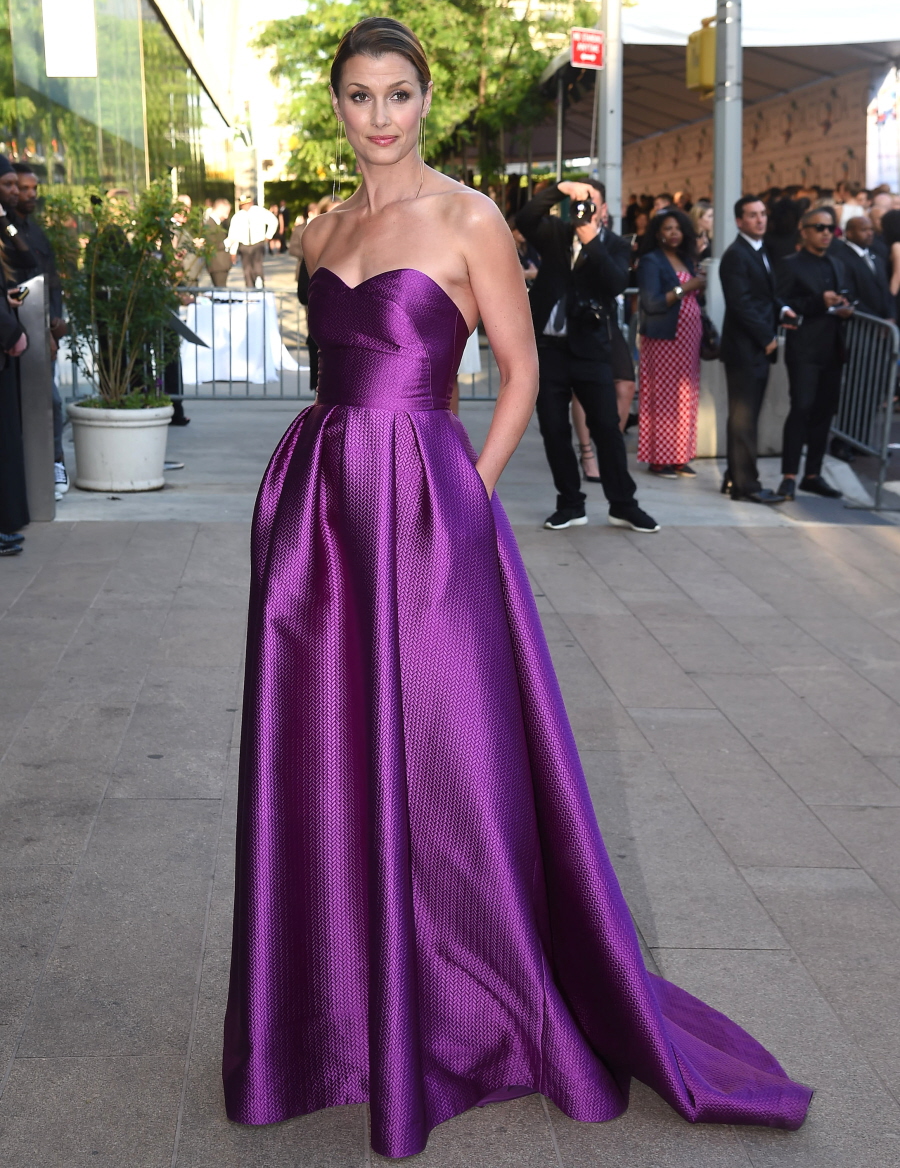 Photos courtesy of Fame/Flynet, WENN, Instagram.