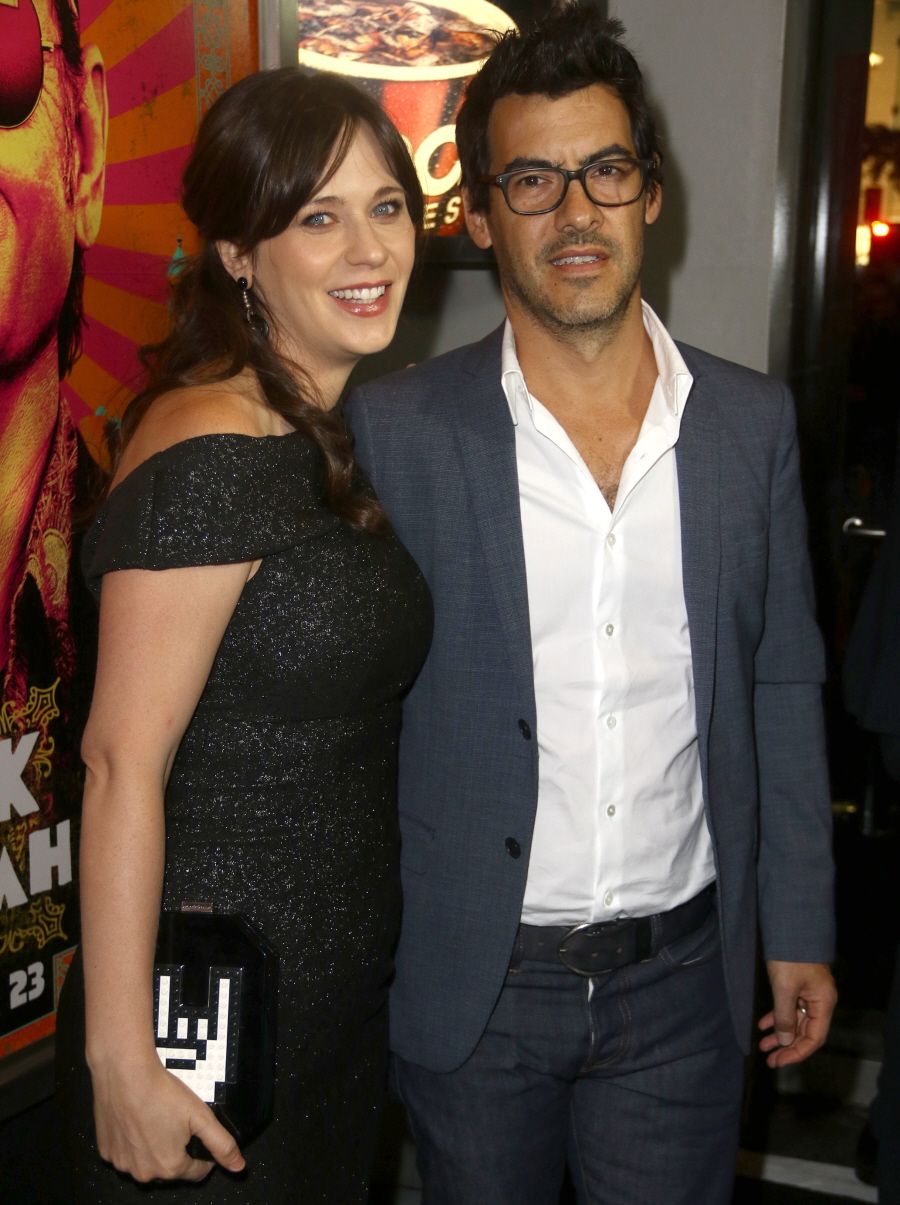 Here are some photos of Zooey Deschanel at last night's NYC premiere of Rock the Kasbah, a film where Zooey plays a rock star and Bill Murray plays her roadie/tour manager or something. It looks sort of stupid, honestly. It looks like the "comedy" is based on Bill Murray making fun of Arabic-speakers because they speak Arabic. Anyway, Zooey looks pretty here. She's made very few public appearances since giving birth in August and she's probably just enjoying her time at home with her new husband and baby. While on the red carpet, Zooey did confirm her daughter's name too, and this is the first time we're hearing it. Zooey, the Forever Manic Pixie Dream Girl, has named her daughter… Elsie Otter. Elsie Otter Pechenik.
It took a few months, but Zooey Deschanel has finally spilled the beans on her baby girl's name. The New Girl star and her husband, Jacob Pechenik, have chosen Elsie Otter for their now 3-month-old daughter, the couple told PEOPLE Wednesday at the Rock the Kasbah premiere in New York City.

"It's Elsie…" Deschanel began, while Pechenik finished, "Otter." "Like the animal," the actress explained, with her husband adding, "Sea otter."

Born in late July in Austin, Texas, Elsie is the first child for the pair, who announced their marriage and their daughter's birth in August.
Elsie Otter sounds like a children's cartoon character. Elsie Otter is BFFs with Beverly Beaver, Alonzo Alpaca and Mary Meerkat. A lot has been said about Zooey and her twee hipster nonsense, but I really and truly thought that when Zooey met a real, adult dude (Jacob), she grew up a bit. But I guess there was still a lot of twee left in Zooey. Either that or Zooey is just a massive Benedict Cumberbatch fan and we never knew.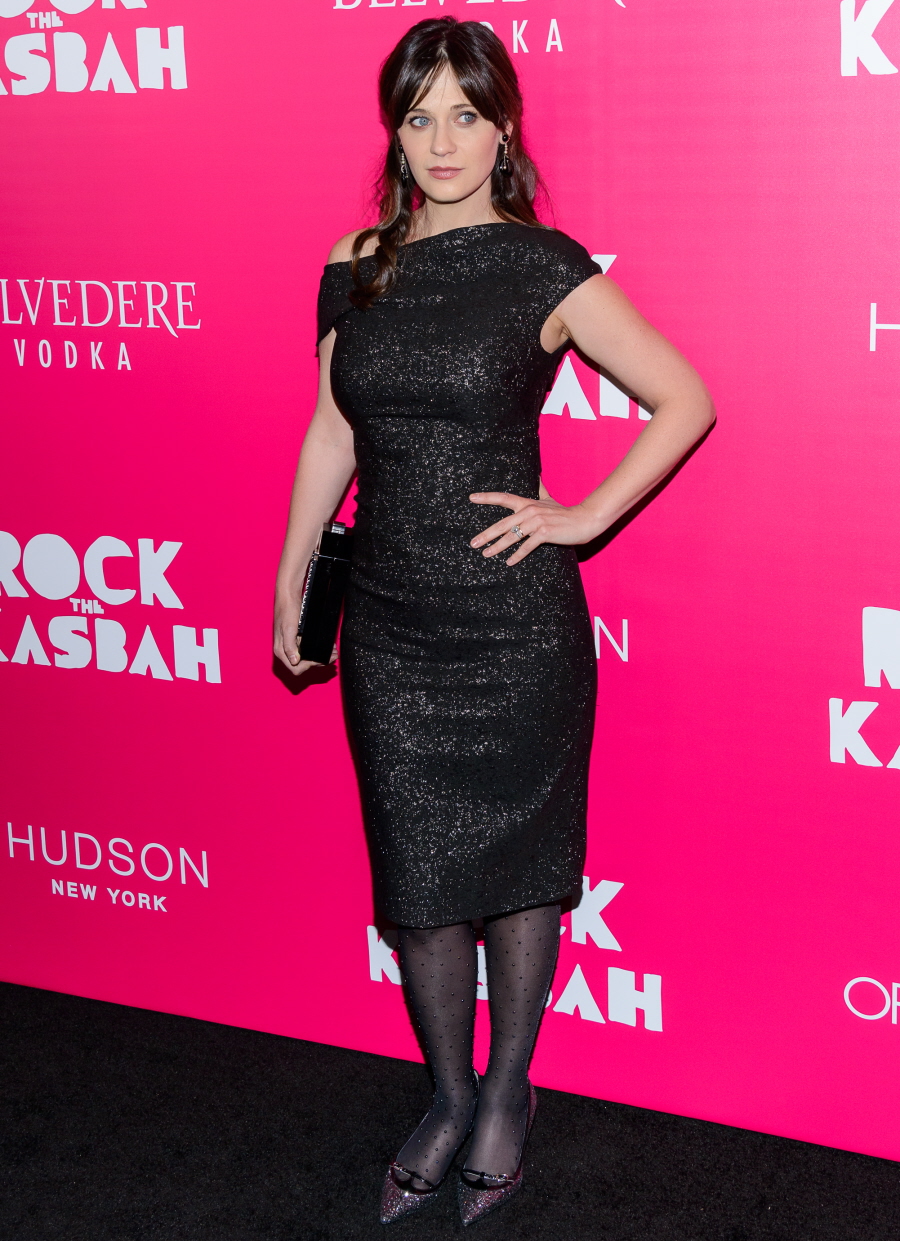 Photos courtesy of WENN, Fame/Flynet.