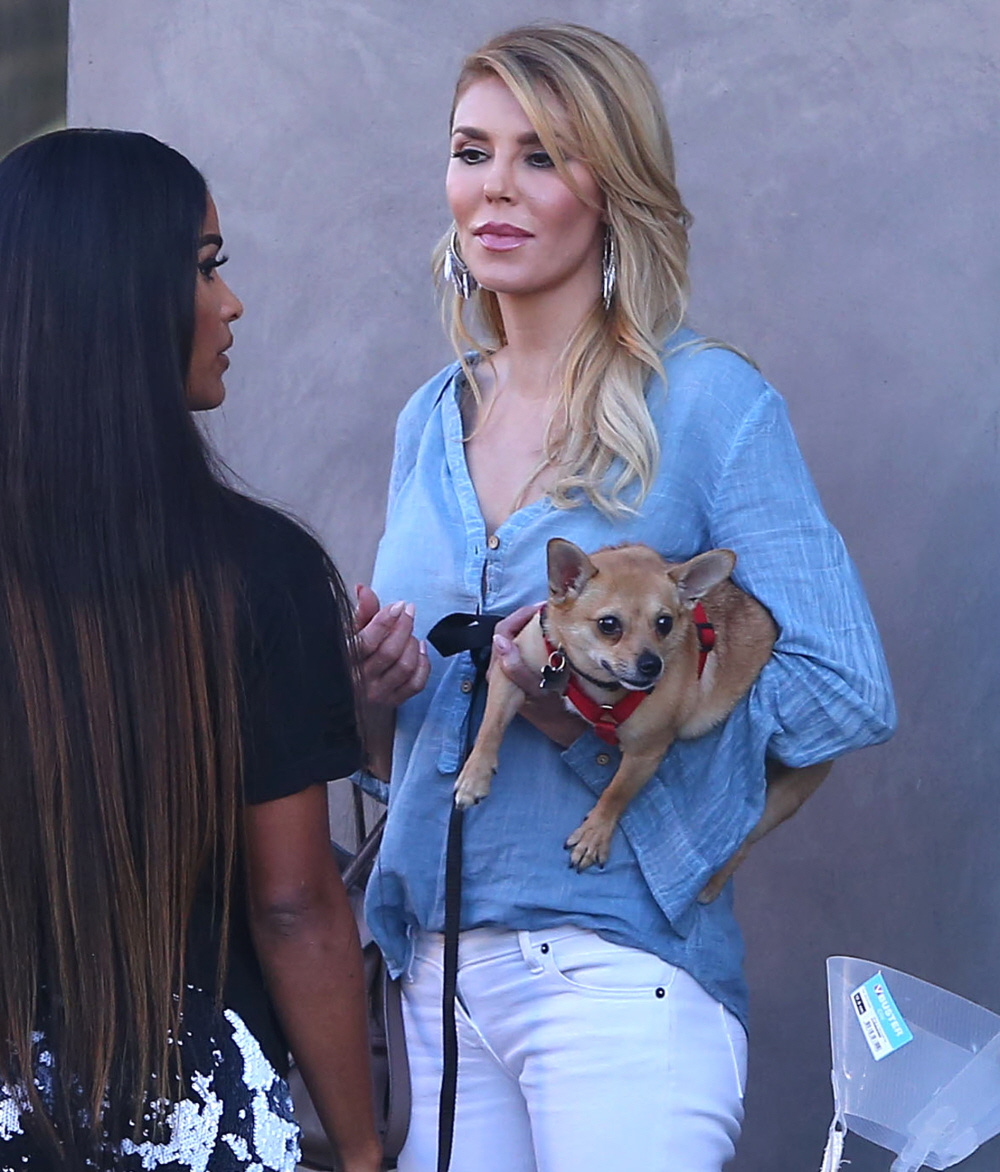 Back in June of this year, Brandi Glanville was basically sh-tcanned from Real Housewives of Beverly Hills. The producers were tired of her drama and drinking and nearly every other Housewife absolutely loathed Brandi. Bravo basically let Brandi drink her way into a corner, then they fired her and allowed her to say publicly that leaving the show was her choice. But trust me, she was fired. After they fired her, Bravo producers had some second thoughts though – they said they were open to having Brandi come back, just because she provided the much-needed drama. They just wanted Brandi to "come to Jesus" about her drinking and behavior. Well, either Brandi came to Jesus or producers realized that the show is really boring without the drunk villain, so Brandi is coming back to RHOBH.
Hide the wine glasses! After announcing in June she was leaving The Real Housewives of Beverly Hills, Brandi Glanville — who memorably threw a cocktail in costar Eileen Davidson's face in Season 5 — has taped scenes for the upcoming sixth installment of the Bravo hit, sources reveal in the new issue of Us Weekly.

"She'll pop up here and there," one insider says of the mom of two, 42, who last season clashed with nearly every single one of her cast members, including Kyle Richards, Lisa Vanderpump, and Davidson. "But by no means will she be on full time."

Producers have already filled Glanville's Louboutins. As Us previously reported, Kathryn Edwards, the ex-wife of NFL legend Marcus Allen, and Erika Jayne, a singer from Atlanta, Ga., have joined the cast. (Bravo has yet to announce a premiere date for the new season.)

But even with those additions, Glanville's spunky energy was missed, says a second source: "Producers brought her back to bring in some drama and liven things up."
Considering I don't watch any of the Real Housewife shows, it doesn't make any difference to me. But I guess I'm sort of happy that Brandi has at least one revenue stream, even if Bravo is probably paying her the bare minimum to come in, get drunk and start a bunch of fights. My guess is that this is the compromise producers worked out with Kyle Richards and Lisa Vanderpump – it really seemed like Kyle and Lisa were going to leave the show unless Brandi was kicked off.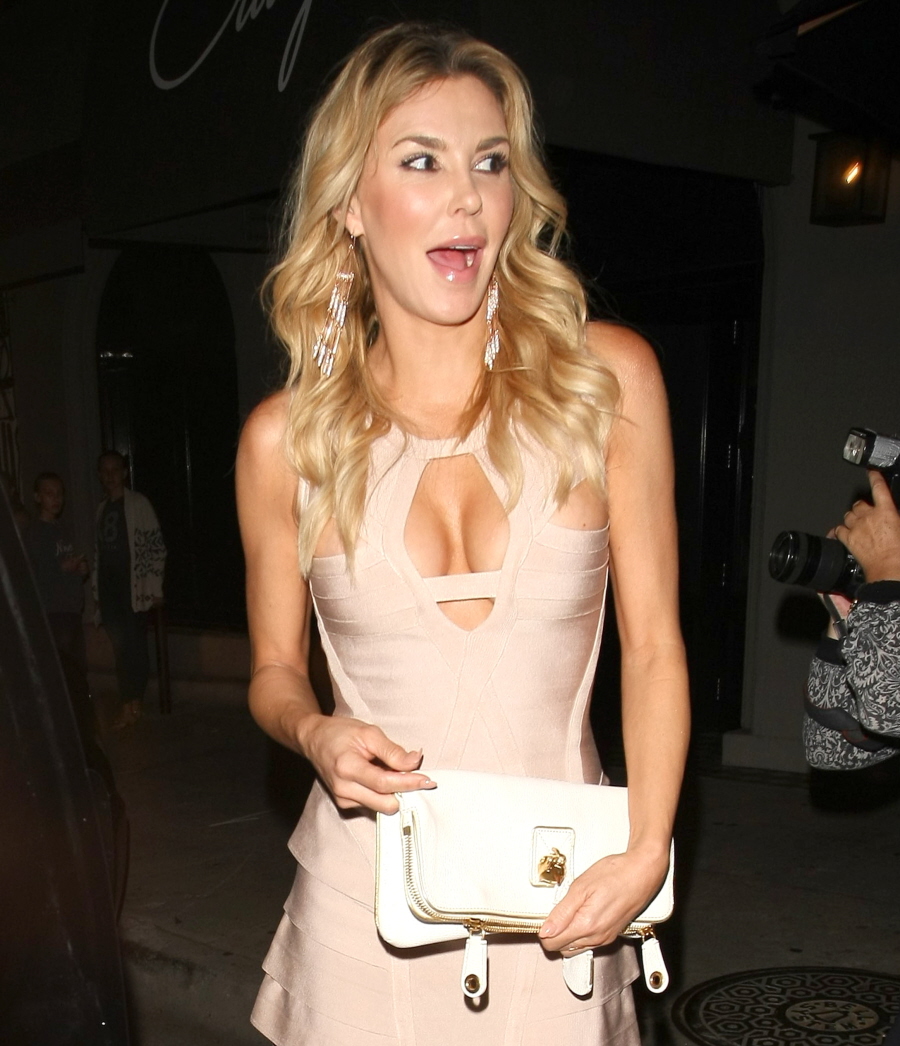 Photos courtesy of Fame/Flynet.