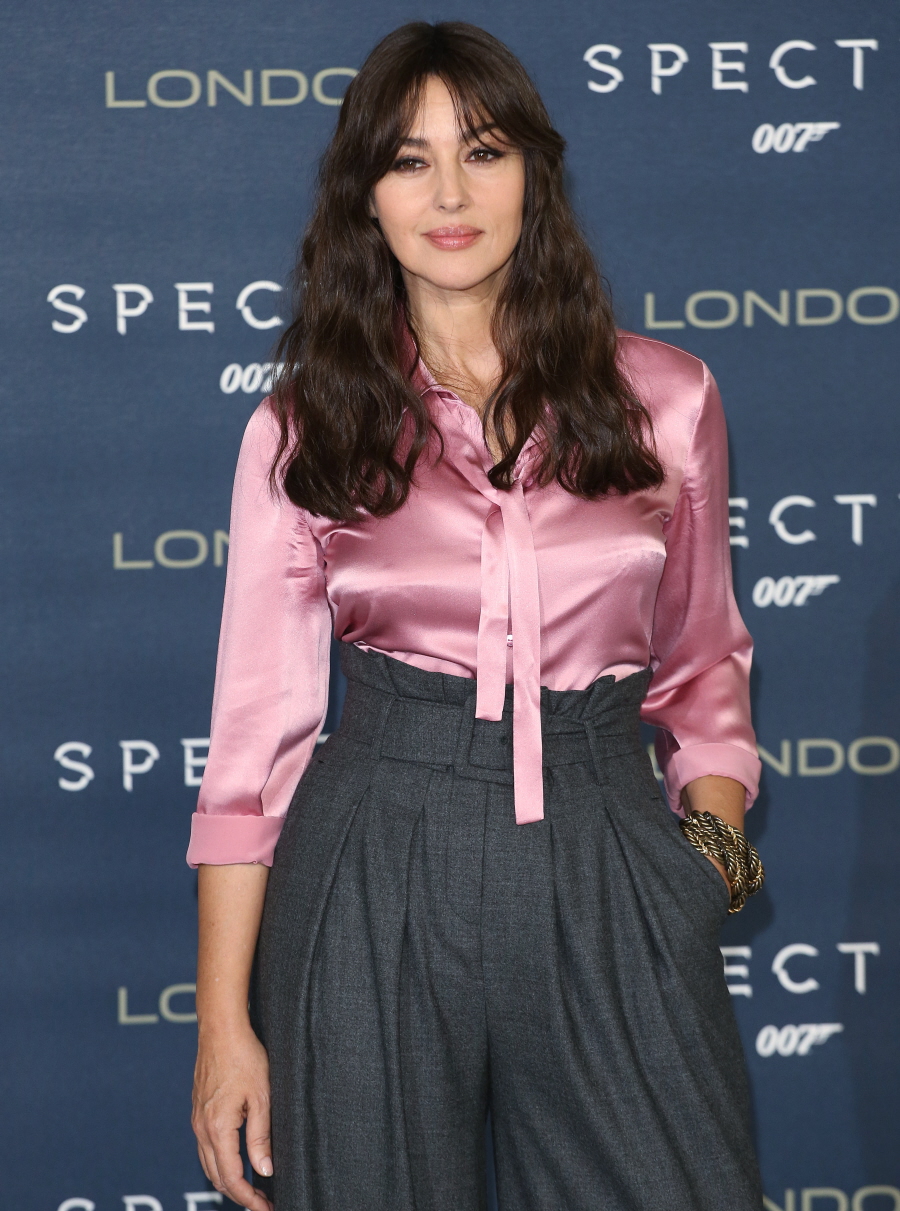 Here are some photos from today's London photocall for Spectre. The photos of Monica Bellucci are kind of… unfortunate. Like, I love her and I think she's gorgeous, but these photos will be used as an example in years to come for "When bad bangs and satin shirts happen to beautiful women." I'm also including photos of Lea Seydoux, Naomie Harris and Daniel Craig, of course. I like that the promotion seems to involve the Bond Ladies!
Meanwhile, Monica recently gave an interview to the Daily Mirror and she really doesn't give a crap about any of this. She'd rather be in Paris with her two daughters (10-year-old Deva and 5-year-old Leonie). Monica is 51 years old – the oldest "Bond Girl" on record and four years older than Daniel Craig – and she has some thoughts on aging, motherhood and being single for the first time in decades. FYI: Monica and Vincent Cassel split a few years ago and she hasn't been in a high-profile relationship since then. You can read the full Mirror piece here. Highlights:
Her priorities: "It's all about making sure that your children have a good breakfast, that they dress warmly when it's cold outside, and pay attention to their studies."

She had mixed feelings about motherhood at first: "When I was in my 20s and early thirties I wasn't ready to take on such a responsibility, I wasn't ready to be a mother. Maybe that's because I was an only child and that tends to make you more selfish and you worry that you aren't able to make time and devote yourself to raising a child. But when I had Deva, it was the perfect moment for me to start a family and it changed my life in every way imaginable.

She studied to be a lawyer: "I wanted to pursue a serious occupation because there is a lot of pressure being considered an attractive woman in Italy"

Being James Bond's love interest at 51: "We should not be worried about age when it comes to love and attraction. Just as younger women are attracted to older men, it shouldn't be considered strange that men in their 20s and 30s are drawn to older women. It's the chemistry and energy between men and women that counts…True sexiness is in the mind, the imagination, not in the age of the body…It's important to show that a woman at 50 can be just as interesting and attractive as a woman who is 30."

Being single at 51: "It's something I'd really never experienced before. I feel very alive. The single woman is a free woman, and being single does not mean being alone – it means being free to have a relationship or not. This can be scary, but it's also very interesting. Remember it's not that long ago that women only existed in terms of their ­relationships to men."

Maintaining her looks: "I'm just too lazy. I never go to the gym. And I love to eat chocolate and pasta. I'm not obsessed with being skinny. I don't stress myself about my looks. I love to laugh. I like being able to lead an interesting life."
She sounds very grounded. I honestly forgot that she had her daughters later than most women – Monica was 45 when she gave birth to Leonie. As for how little she cares about maintaining her beauty… she's my spirit animal. "I love to eat chocolate and pasta." AMEN. "I'm not obsessed with being skinny." Bless. And yes, I hope she's banging a 30-year-old.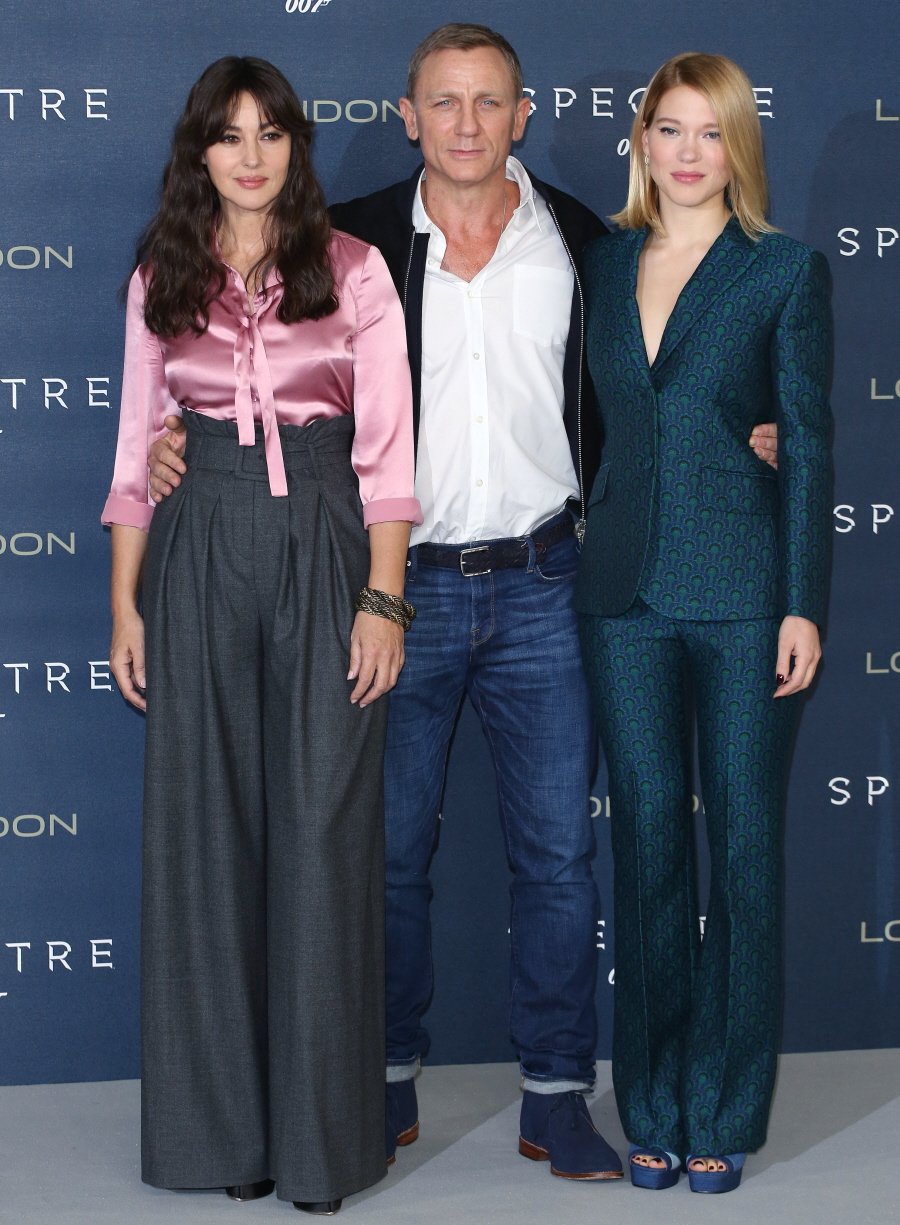 Photos courtesy of WENN.