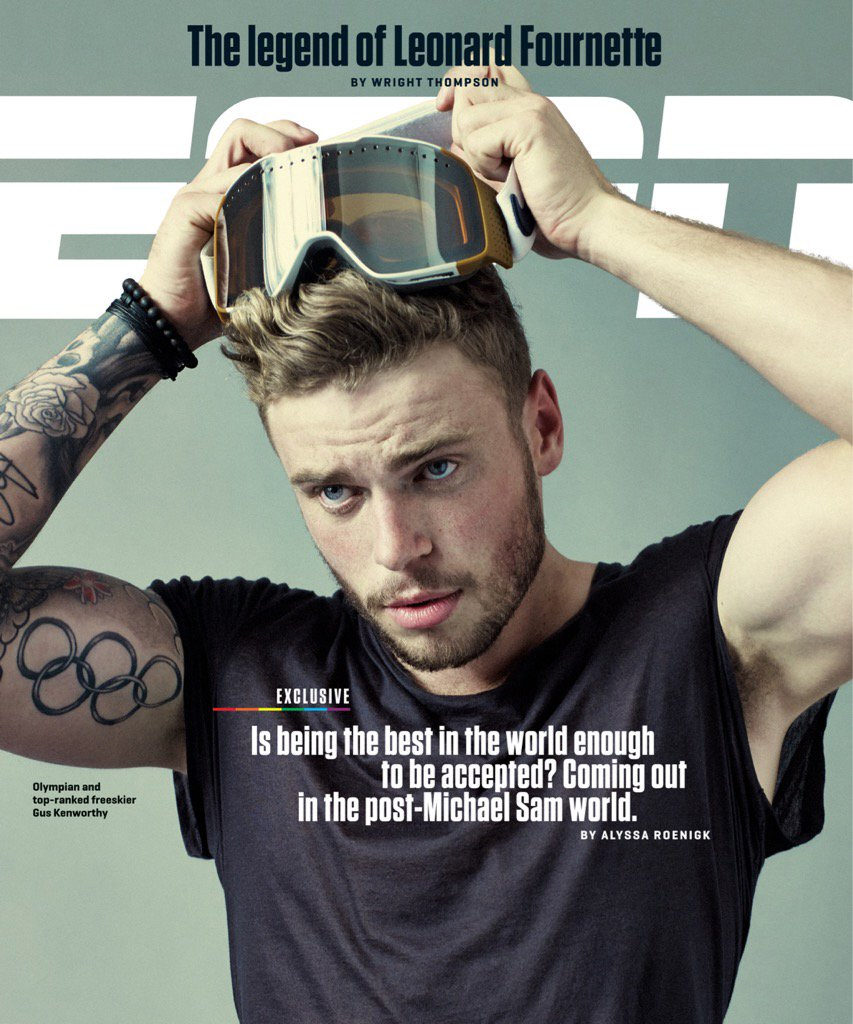 Yesterday, ESPN Magazine released their new cover story on silver-medal-winning Olympic freeskier Gus Kenworthy. Kenworthy posted a link to the ESPN story immediately with a two simple tweets: "Today is the first day of the rest of my life" and "I am gay." That's how his ESPN interview began as well, with these words: "I guess I should start by saying, 'I'm gay.'" This is being called a big deal because Kenworthy is not at the start or the end of his career – he is near the top, possibly on the upswing. He will be going to the Olympics in 2018 and fighting for gold, and he's a favorite to win. Most Olympians who have come out have waited until they were retired or near the end of their professional careers. So… that's why it's a big deal. Gus is a young guy who has already achieved a lot, and he's got years of competition, sponsorship and medals yet to win.
Even though he's only 24 – he competed at Sochi at the age of 22, I think – he feels guilty for not coming out sooner. The reasons for why he didn't come out before Sochi? He didn't believe people would support him. And this: "I never got to be proud of what I did in Sochi because I felt so horrible about what I didn't do. I didn't want to come out as the silver medalist from Sochi. I wanted to come out as the best freeskier in the world." The whole ESPN piece is definitely worth a read – go here for the full story.
A few months ago, I watched Greg Louganis's HBO documentary and I was a sobbing mess. It was remarkable that Louganis was able to function and succeed as an Olympian, because it was simply an awful time to be LGBT. By the time the 1988 Olympics rolled around, Louganis was HIV positive too. Louganis described the awful way his fellow Olympians treated him, how he was shunned from the US Diving organization, even after he won consecutive gold medals. So… it was pleasing to see that the US Olympic organization has gone through a wonderful transformation. Immediately after Kenworthy's interview came out, he received unconditional support from the US Freeskiing team, personal messages of congratulations from his teammates, and support from US Olympic organization. Gus says he's been "floored" by the wave of positivity and support. Let's hope all of his corporate sponsors stick with him too, okay?
.@guskenworthy We are PROUD to say you are part of #TeamUSA! pic.twitter.com/RKD49HQtiW

— U.S. Olympic Team (@TeamUSA) October 22, 2015
PS… He really looks like Robb Stark/Richard Madden, right?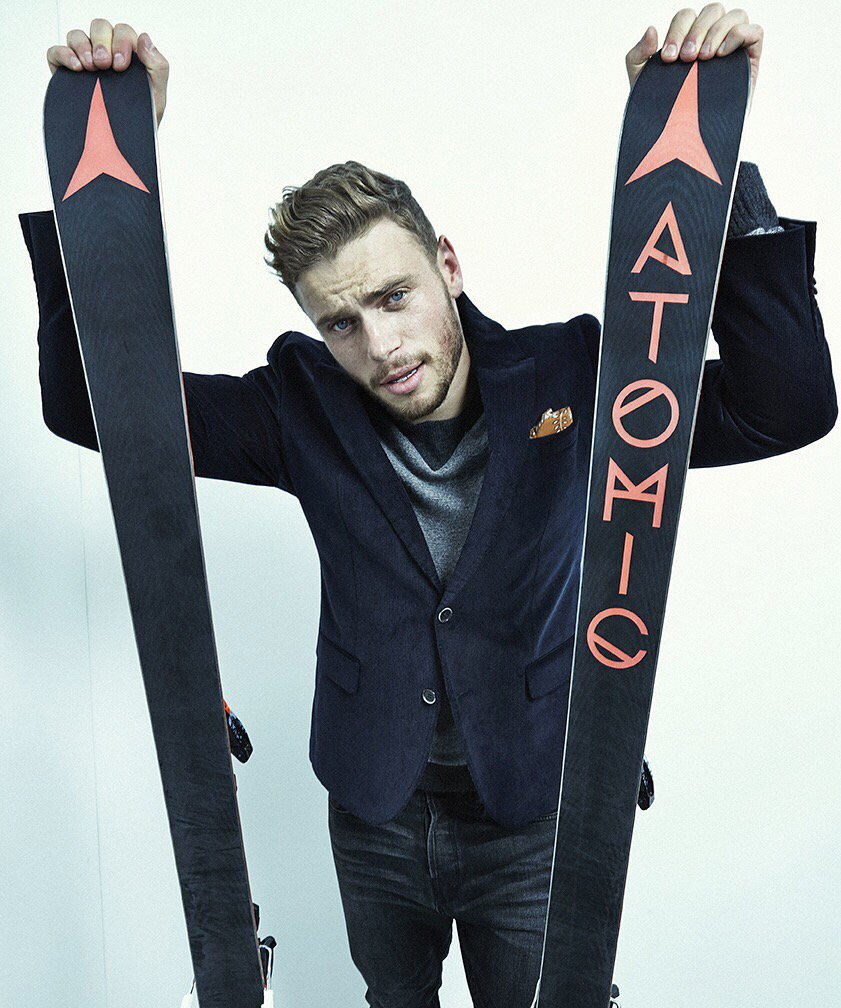 Photos courtesy of ESPN Magazine.