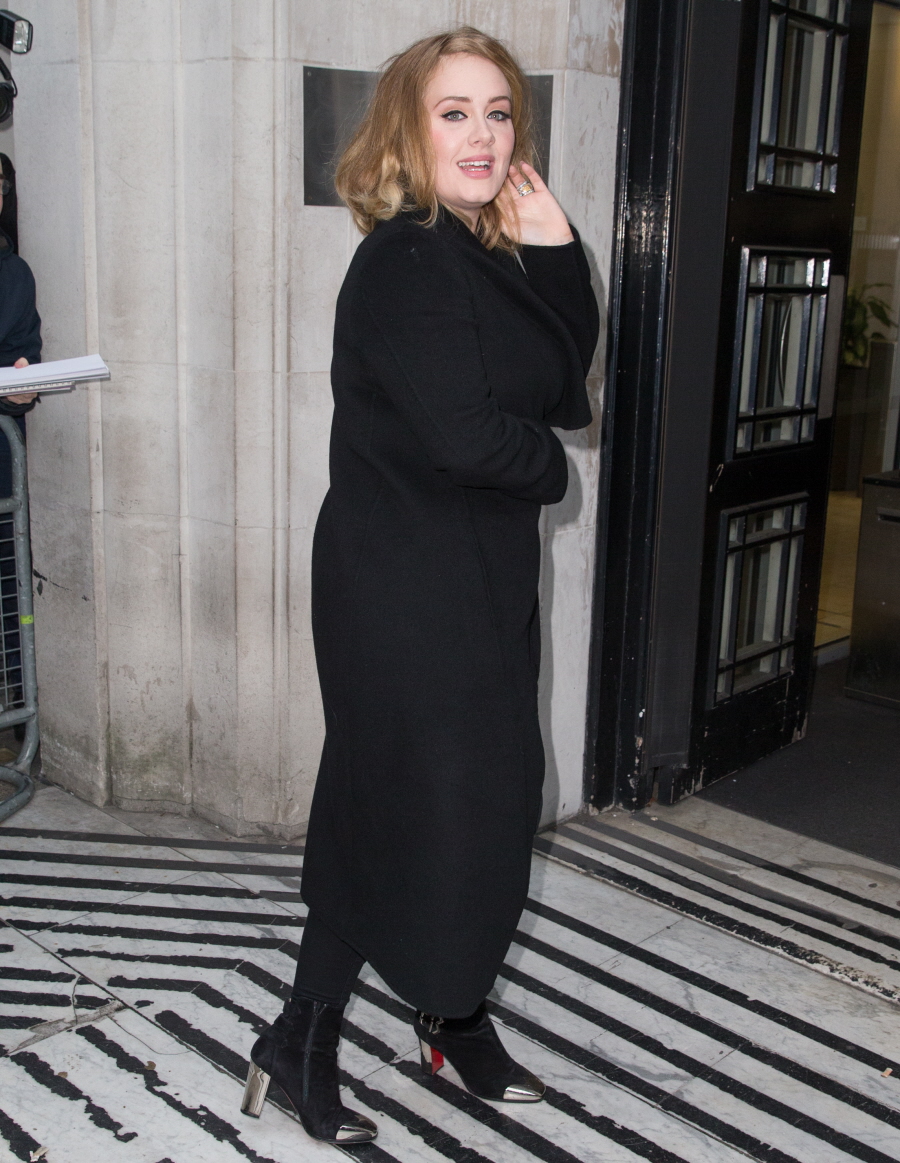 Considering I'm already in tears listening to Adele's first single in years, I'm probably in no condition to type properly. Okay…*sniff*… let's do this. These are some photos of Adele earlier today outside the BBC. She did her first radio interview to promote her new album, 25, which she just announced will be released on November 20. In addition to her releasing the single and giving her first interview, Adele also dropped the video for "Hello." This is the song that we heard a preview of when a commercial dropped Sunday night on British TV.
You need to prepare yourselves for this song and video, you guys. The video is directed by wunderkind Canadian auteur Xavier Dolan. Adele loved working with Dolan and she says that he made her want to be an actress. Here you go.
When she unleashes her voice… OMG. I missed her so much. This is actually a perfect first single, I think. It's got a power-ballad feel and it's about Adele apologizing to someone whose heart SHE broke (as opposed to Adele singing about her own broken heart).
Adele also released the track listings for 25 – go here to see. She's also on Instagram now – go here to see her first three Instagrams.
What else? She was greeted like GD royalty when she arrived at the BBC. I'm surprised all of the news outlets in Britain and America didn't do breaking-news coverage. She told the interviewer that 25 will likely be her last "age"-named album, that her future albums will be called something else (25 is her third age-named album).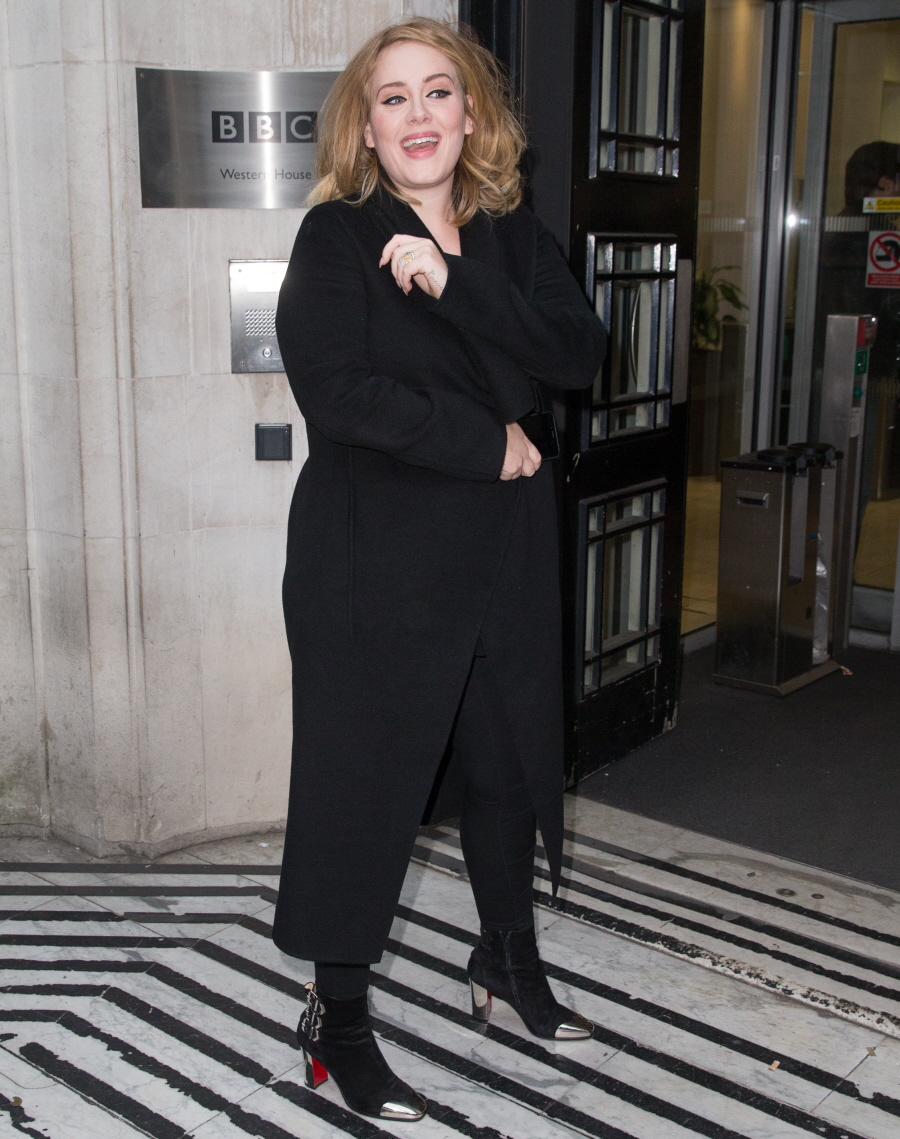 Photos courtesy of WENN.