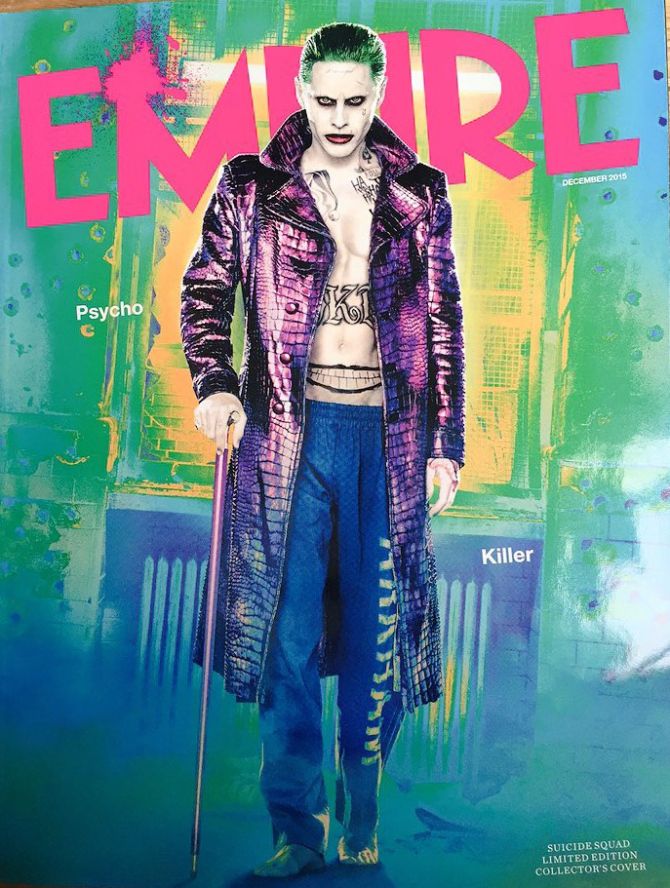 Jared Leto covers the new issue of Empire as the Joker to promote Suicide Squad, and as usual, DC Comics and Warner Brothers agreed to lay it on too thick. Do we really need the "psycho killer" label spelled out for us? Especially when it comes to readers of Empire, who are well-versed in comic-book lore. DC must assume their fans have never heard of the Joker because he has "damaged" literally tattooed on him too. Regardless of the lameness of the Joker's promotion, I am looking forward to watching Leto in this movie. Margot Robbie even moreso, but Jared went deeper than his usual method-level deep for this role.
With his rat-gifting antics and the fact that Will Smith never met Leto himself (only the Joker), Leto himself is the best promotion this movie can hope for. Fans don't need labels on magazine covers or in tattoo form, they want to know how Leto lost his mind like the Joker. Some interview snippets (courtesy of ComicBookMovie.com) provide that precise indication:
How Leto answers the phone "I was just thinking that the Joker would probably just say, 'F*** you,' and hang up."

He's SO method: "There was definitely a period of … detachment. I took a pretty deep dive. But this was a unique opportunity and I couldn't imagine doing it another way. It was fun, playing those psychological games. But at the same time it was very painful, like giving birth out of my prick hole."

He tried to put a 1920s spin on the Joker: "I always get the sense that The Joker may be much older than people think. It's something different. If you don't break rules, you're not going to strike new ground. I think I'll be cooling down for the rest of my life."
[From Comic Book Movie]
So … Leto thinks he gave birth out of his pee hole, basically. That's a grand analogy, but one can only go so method. Leto has no idea what it feels like to give birth, and it gives me pleasure to know he's probably upset about that omission. Leto's intensity is marred by the fact that he can't do everything, so he has to give birth from his wang. Nice. Although he is probably correct — he'll never be able to find a role as intense as this one. Leto will be chasing the Joker dragon for the rest of his career.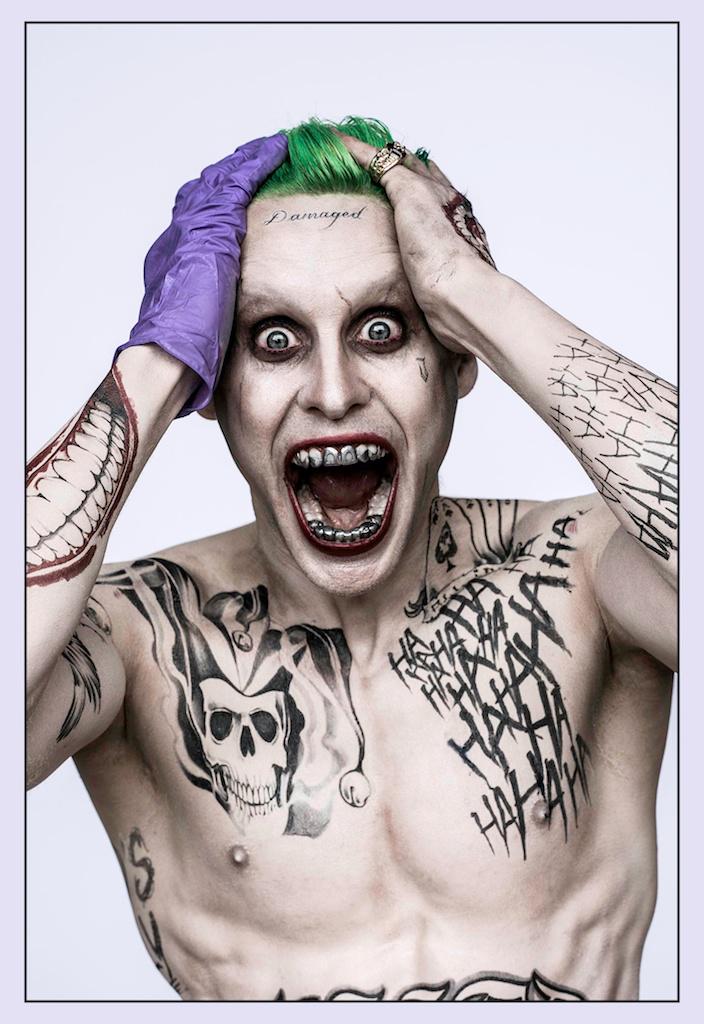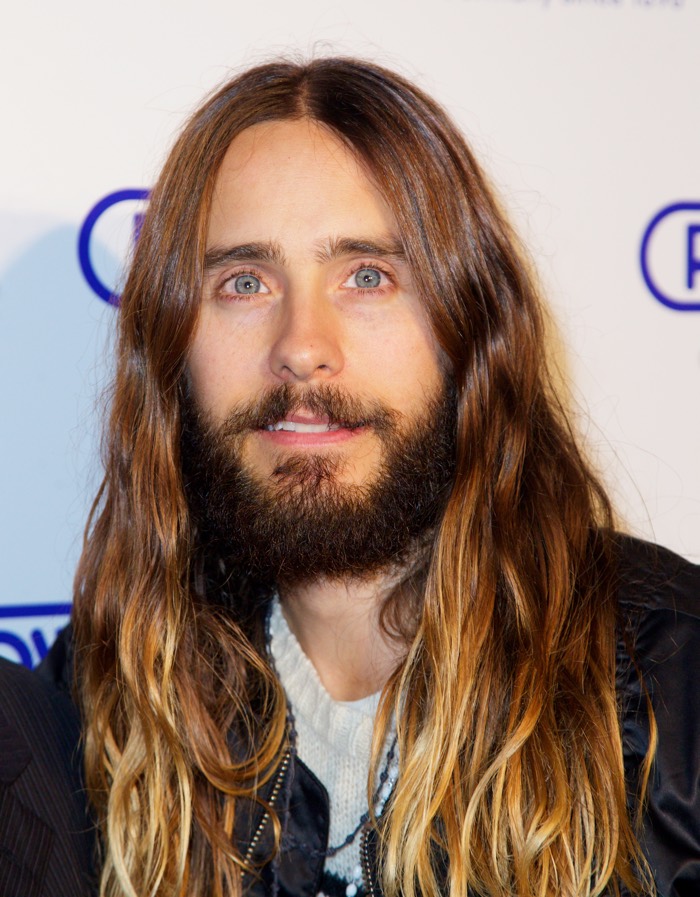 Photos courtesy of Empire, Warner Bros & WENN