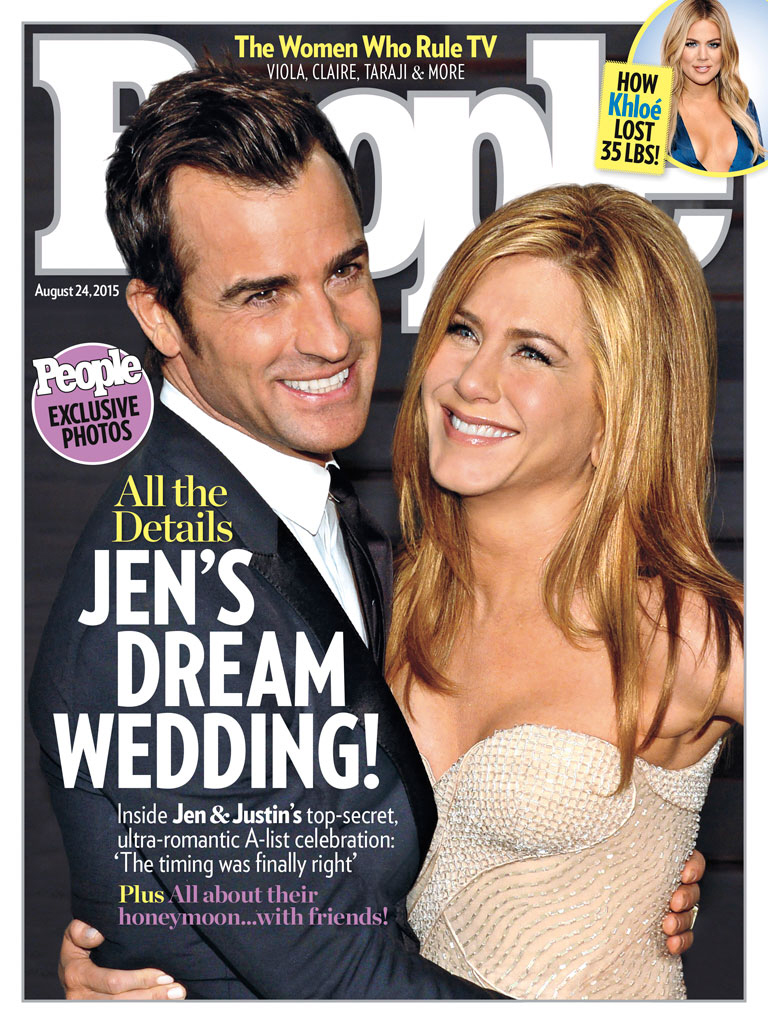 If I have to read one more interview with Jennifer Aniston where she shills Living Proof, I am just going to give up. Thankfully, Jennifer does have more to say in this Yahoo interview. She's not JUST talking about her hair and Living Proof. And she didn't even mention Aveeno or SmartWater! But the point of Jennifer sitting down with Bobbi Brown at Yahoo (yet again) was that she's shilling Living Proof. So obviously, I don't care. But I do care about the other stuff. You can read the full piece here. Jennifer says the most eye-rolly thing ever about keeping her wedding "private" and how she hasn't even seen the Terry Richardson wedding photos yet. She actually says that she and Justin are "very happy that we didn't have to see our faces on the cover of a magazine." Hahaha.
On the wedding photos: "Yeah, it was amazing. We were determined to keep it just private and to ourselves. And the thing is, we haven't even seen pictures. But, you know, it was just everything we wanted it to be, and [we are] very happy that we didn't have to see our faces on the cover of a magazine."

How she gives herself a "beautiful glow": "I always give myself a good steam. A hot steam, or I have an infrared hot box that I love that always gives me an extra boost or an extra glow to my skin….I usually do it right after a workout. Also a really good workout is something that always gets me going. Gives me oxygen and brings my chi right back to where it should be."

Her diet: "I am consistently great with my food, and I also am not so strict. I usually give myself a day of whatever I want. I usually give myself one day a week, whether it's a pasta or a burger or Mexican food, whatever my guilty pleasure is in terms of a greasy meal or some sort of saucy, salty or savory. I'm not much of a sweets person, so my treat would never really be sweets. And for my workouts, I've been doing this crazy spin class and then a yoga class.

Her style: "What works for me as far as my style is usually that I don't change it very often. I just try to stay really comfortable. I don't try and follow trends because it just always feels inauthentic somehow. You know, like a skinny jean and me don't really get along… It's so funny. I do and I don't, it's so personal. My husband loves me in skinny jeans, that's like all he wants me to wear. And he loves it. I personally love a nice flared option, kind of a '70s vibe or a ripped-up jean or something that's kind of loose.

She loves wedges: "I like heels. I'm a heels person; I like to have some height. I love a wedge, a great wedge. Once I find a beautiful wedge, I will never, ever, ever let it go."

What's next for her: "I'm doing this movie called Yellow Bird in December. I have a couple of things that are in development that I'm really excited about. I think we're finally getting a director on my Glory Girls that I've been working on with my partner for like eight to 10 years. It's our baby. So that's what I'm really looking forward to.
"My husband loves me in skinny jeans, that's like all he wants me to wear." Um…? That's because Justin LOVES skinny jeans in general. Justin loves to wear skinny jeans. He loves to wear tight-fitting JORTS as well. I have to say, I'm actually with Aniston on enjoying a good flare though. I absolutely loathe the skinny jean trend probably, like Aniston, because skinny jeans do not flatter my figure. I can't wait for palazzo pants and mega-flares to come back into style.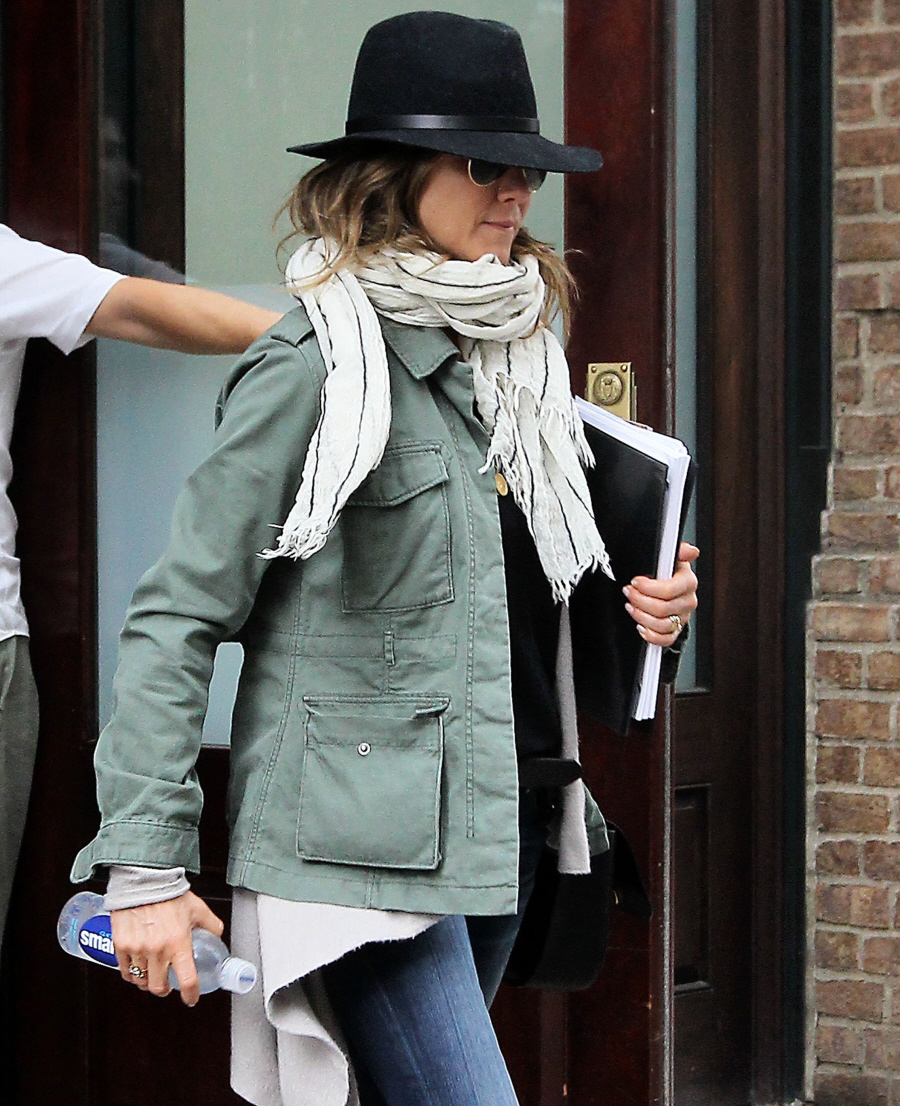 Photos courtesy of WENN, Fame/Flynet and People.