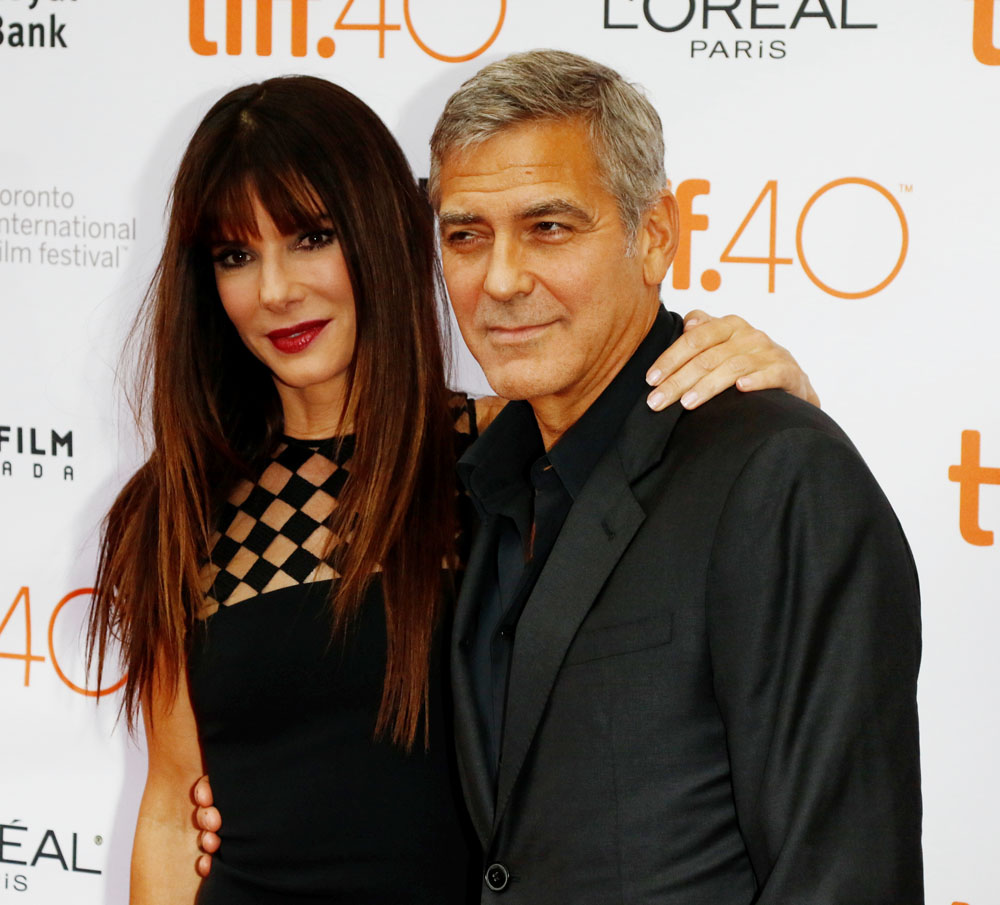 Sandra Bullock and George Clooney are promoting Our Brand is Crisis, in which Sandra plays a US political consultant to a Bolivian president. Clooney is a producer and Bullock convinced him to change the gender of the lead from male to female. The film is directed by David Gordon Green (Pineapple Express, The Sitter) and it's doing very poorly with critics. It's out this week and chances are high it will bomb at the box office, particularly since most new movies are bombing lately.
On the junket for this film, Bullock has been a little more outspoken about her personal life than usual. She hasn't spoken directly about her relationship with photographer Bryan Randall, although her PR people have been doing that for her. She's mostly just told us about her son, Louis. So instead of talking about Bryan she recently gave us a blind item to work with. Bullock said that Clooney once drunkenly told a guy that if he didn't marry Bullock he would. She gives the time frame that it was around 30 years ago. Here's what she said:
At the "Our Brand Is Crisis" Los Angeles premiere on Monday night, the Oscar-winning beauty recounted to Access Hollywood how she first met her friend and "Crisis" producer.
"It was just pretty funny… he was drunk," Sandra told Access guest correspondent Scott Evans on the red carpet, laughing. "I know, shocker – the man owns a tequila company. Anyhow, he was doing Buddy Hackett impressions at a friend of ours' house."

Sandra was with who she "would have liked to" have had as her "boyfriend at the time," a friend of George's – and George became the perfect wingman.

"When I came out after I spent time with George, George went to him and said, 'If you don't marry her, I will,'" she said. "George is not gonna marry anybody except for Amal. He was waiting 30 years to do that.

"But that was sort of the thing that sort of got him to just hang with me, the boyfriend," she added. "So we were together for four years after that, thanks to George."
Kaiser reminded me that Bullock used to date Ryan Gosling! She did, she's about 16 years older than he is and they dated after meeting in 2001 while working on Murder by Numbers. Gosling was around 20 at the time, considering his birthday is in November. That doesn't fit the timeframe since Bullock said Clooney waited 30 years before getting married. We're considering a timeframe of the mid 90s and a guy whom Bullock was with for about four years. It could be Matthew McConaughey, she was with him from about 1996 to 1998, but that's not long enough and I don't imagine Clooney talking smack to McConaughey like that. It had to be someone Clooney didn't know. Bullock dated Tate Donovan from about 1992 to 1995, which fits a little better. (I'm going by this site for the dates.) I would say she's talking about Tate Donovan. And no, Clooney wasn't about to get married at that point. He had a string disposable relationships until his career needed a boost and he wanted the credibility that came along with marriage.
Incidentally, Tate Donovan was with Jennifer Aniston for about three years after he and Bullock called it quits. He later dated Lauren Graham in 2002. What happened to that guy? I know him from The O.C. I guess he's beenworking steadily on TV.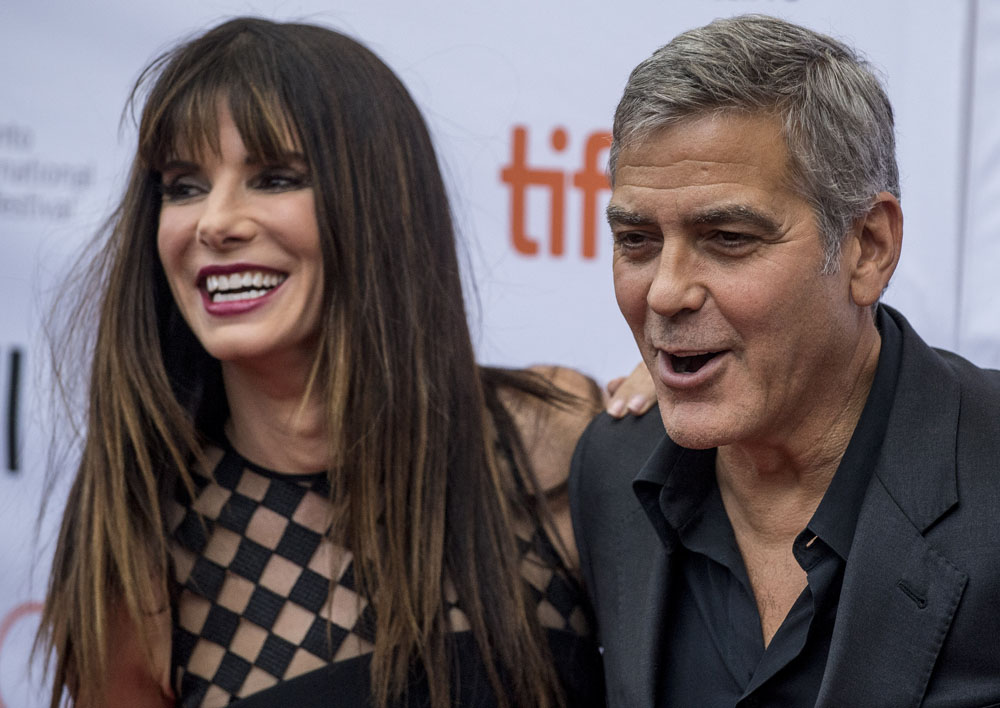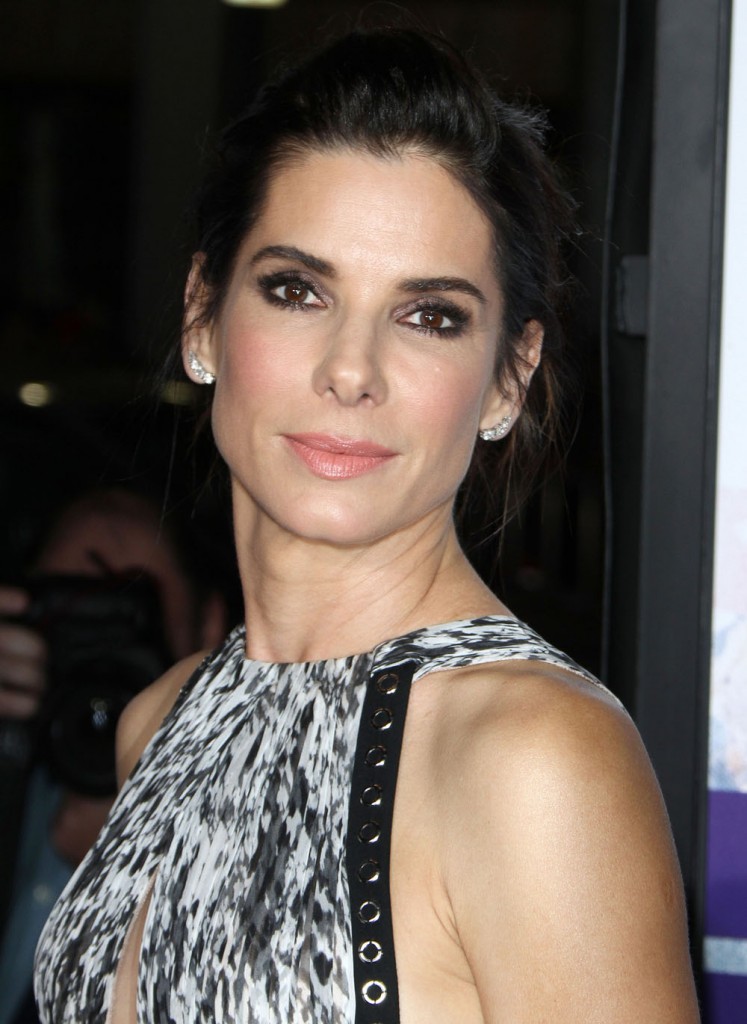 photo credit: WENN.com, Getty images and FameFlynet