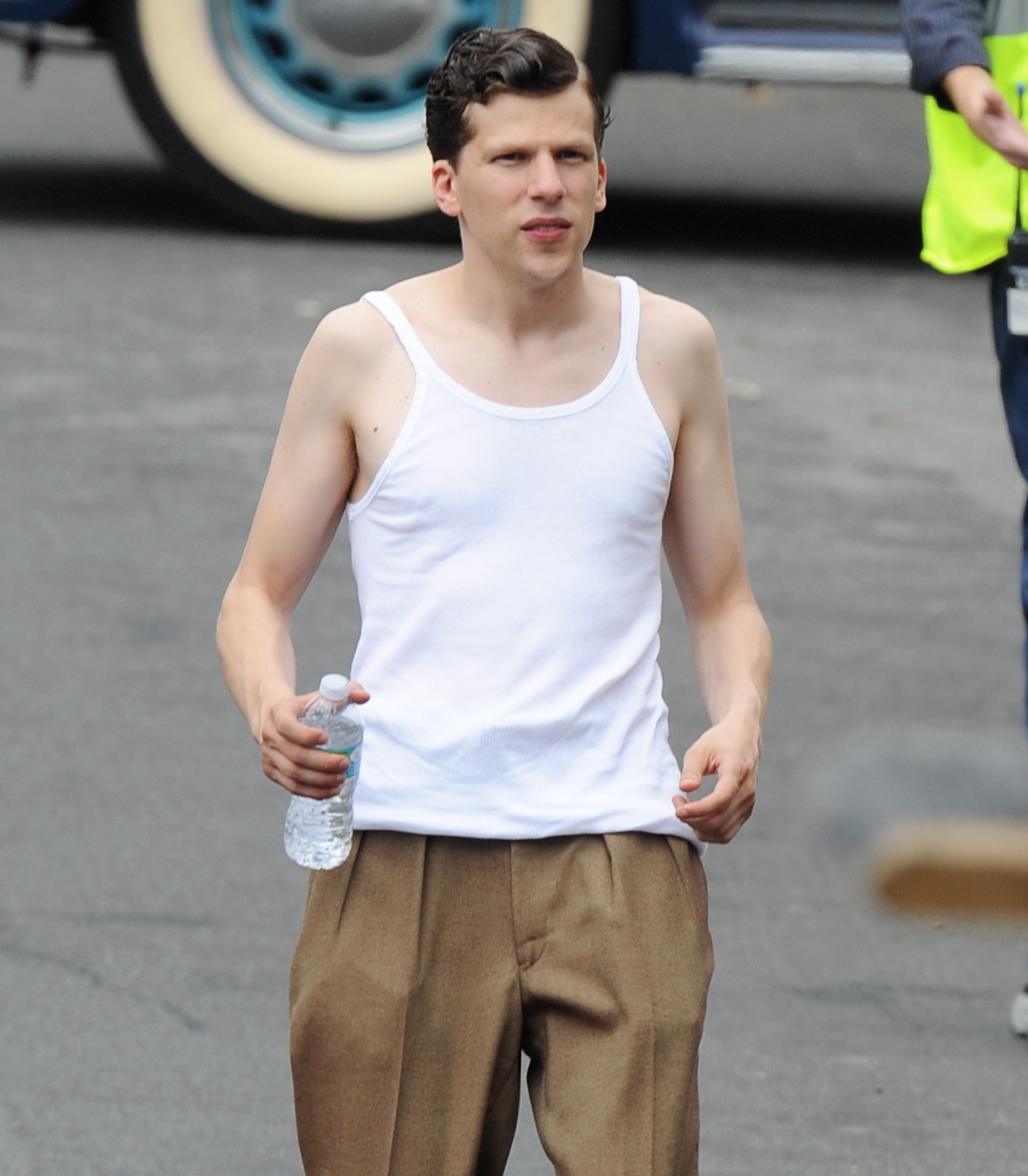 One of the last times we wrote about Jesse Eisenberg was over the summer, when he was promoting The End of the Tour and American Ultra (which bombed at the box office). In the midst of the promotional tours, Jesse was asked about his then-recent appearance at his first-ever Comic-Con. He said: "It is like being screamed at by thousands of people. I don't know what the experience is throughout history, probably some kind of genocide. I can't think of anything that's equivalent." He later tried to backtrack in a very patronizing, half-assed, "you didn't understand what I meant because you're too stupid" kind of way. Ever since then, it just feels like… yeah, this guy is a douche. Which means I totally believe this Star Magazine story. Here's my rationale: in no way is Jesse Eisenberg gossip-worthy at a tabloid level, ergo someone on the set of the Jesse's last film (the Woody Allen one) must have sold this story to Star for like $10.
Jesse Eisenberg isn't quite the laid-back stoner he portrayed in American Ultra. A source working on his new untitled Woody Allen project says Jesse is making the shoot a living hell for crew members.

"Jesse was practicing his lines and a lighting guy dropped a screwdriver and Jesse just lost it," recalls the insider. "The poor guy wasn't even anywhere near Jesse, but he flipped out and threatened to have him fired, then mocked the crew guy for his 'minimum-wage job'. It was bizarre and uncalled for."

This isn't the first time Jesse's attitude offended someone. In 2013, the actor mocked Univision host Romina Puga while promoting his flop flick 'Now You See Me'. Romina said their interview left her feeling "humiliated" and that Jesse "butchered" her self-esteem.

"Jesse may come across as a nice guy to the public, but he's got quite a temper," adds the source. "Cast and crew walk on eggshells to avoid setting him off."
[From Star Magazine, print edition]
Do you believe that Jesse Eisenberg would hurl "minimum wage job" at someone to insult them? Well, he does use "genocide" to describe Comic-Con, so… probably. I don't think it's so much that he has a "temper" as much as he's an arrogant, patronizing jackass who believes he's the smartest guy in the room and he has to make sure everyone else knows that too. Look at you with your minimum wage job, how common. Now I kind of want to see Jesse and Gwyneth Paltrow try to out-smug each other.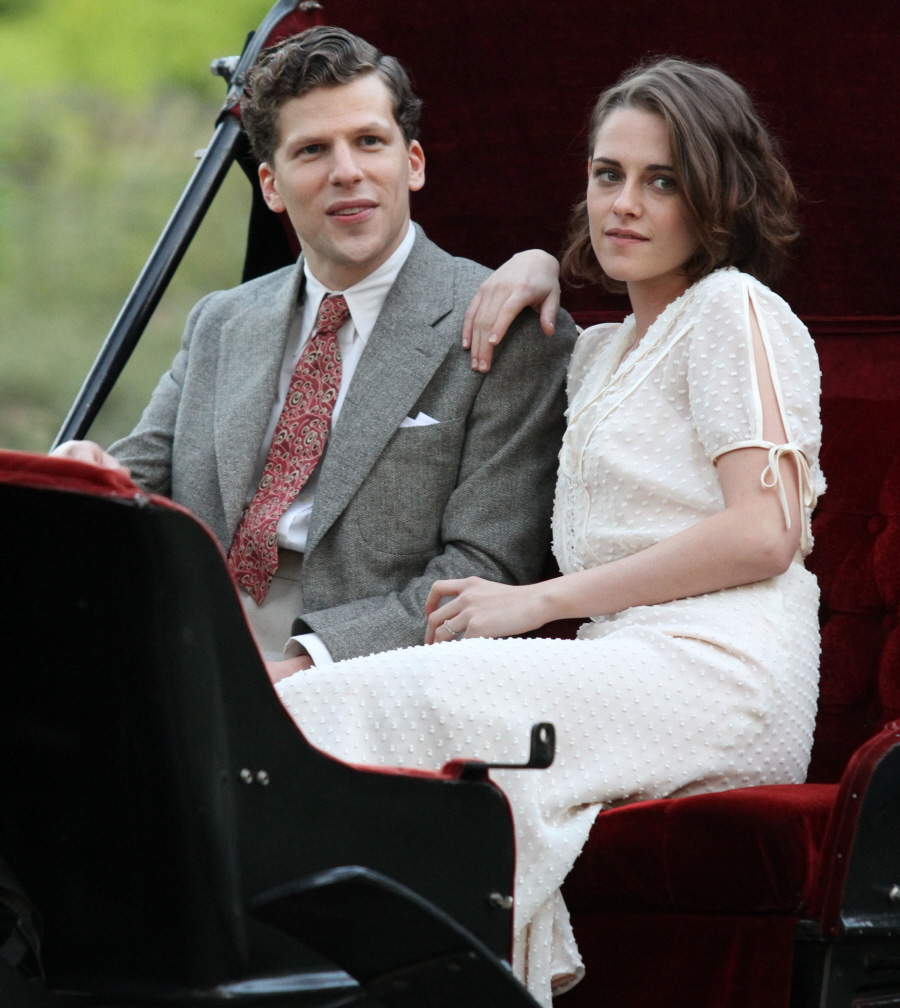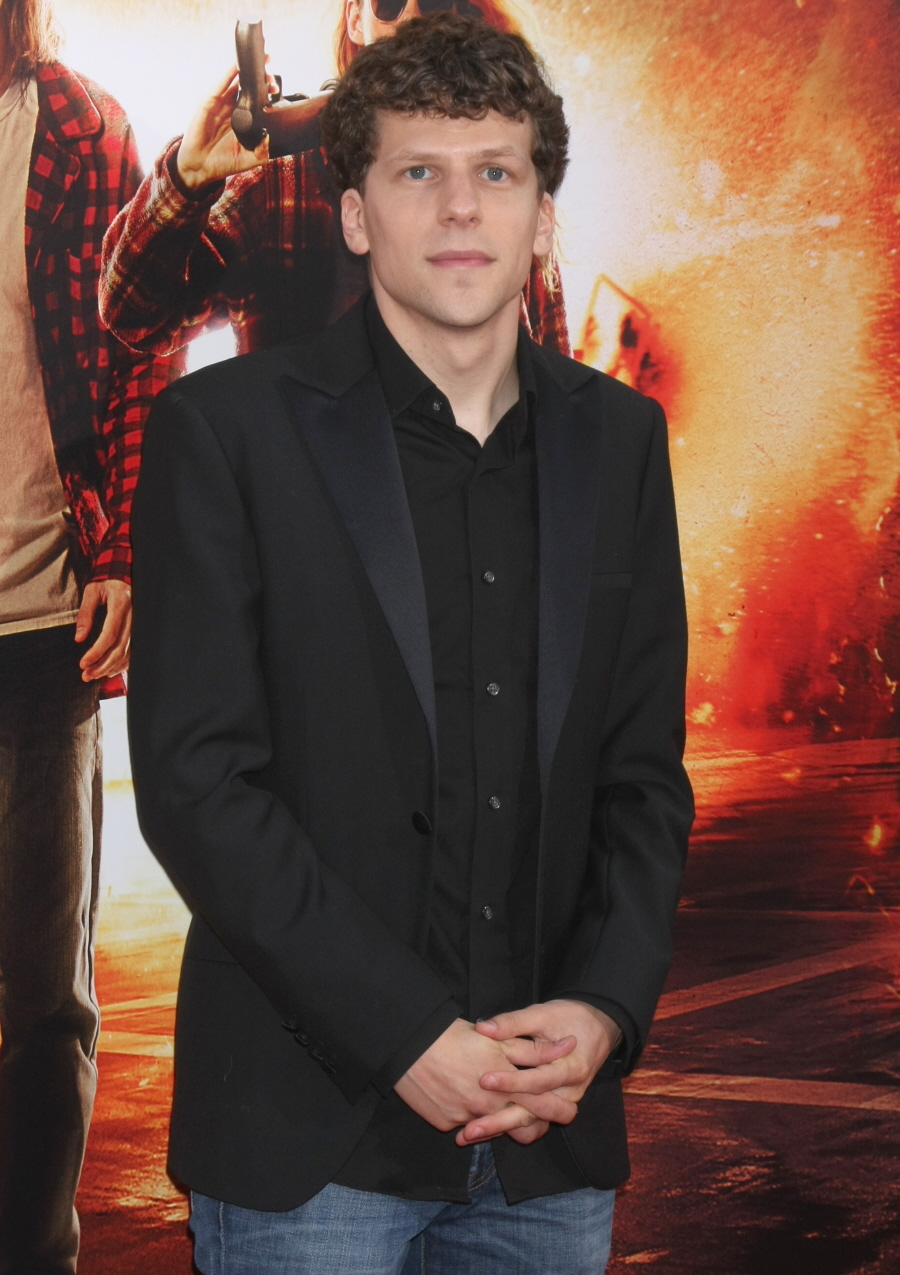 Photos courtesy of WENN, Fame/Flynet.