Chrissy Teigen loves food. So much food. Now that she's pregnant with husband John Legend's baby, she gets to let loose a little more than usual. Girlfriend has no swimsuit shoots on the horizon, so why the hell not. Chrissy's always been a major foodie, and now she's having an unusual (for her) craving because she's not usually a carbohydrate hound. She's been craving … Fruity Pebbles … and eating them every dang day. Of course, when she mentioned this on Instagram, people started food shaming her and saying she needed to eat healthier for baby.
Pregnancy cravings are a weird thing. My experience was to have more aversions than cravings. Suddenly, I didn't enjoy chocolate, ice cream or oatmeal, and Cheez-its became my favorite food in the world. Still, I ate mostly healthy and would have snapped at anyone who told me to lay off on indulgences. Likewise, Chrissy did not take the criticism without a shoutback. She took to her favorite place in the world, Twitter, for a significant rant:
if you wanna give me unsolicited baby advice on the damn cereal I eat/what I wear u better unlock your profile so I can see your perfection

— christine teigen (@chrissyteigen) October 29, 2015
yes I am living off dyed food. tuna too!! Gonna try to dye my tuna actually. Then have an icy, dyed vodka soda and that's just lunch

— christine teigen (@chrissyteigen) October 29, 2015
Then maybe do a 3 legged race then probably rent sumo suits and battle strangers

— christine teigen (@chrissyteigen) October 29, 2015
Then a nice cigar in the hot tub oh today will be a delight indeed

— christine teigen (@chrissyteigen) October 29, 2015
Is this a fitting set of comebacks or too much? Chrissy loves to troll trolls and throw their awful behavior right back into their faces. She's pretty good at doing this, and pregnancy is such a personal subject. It's amazing to me that people waste their own time and energy to pick on someone else's "cravings diet." Then again, Chrissy attracts some real weirdos online. A few weeks ago, people will telling her she must be having triplets because she has a visible bump. People are so terrible.
Here's some pictures of Chrissy earlier this week.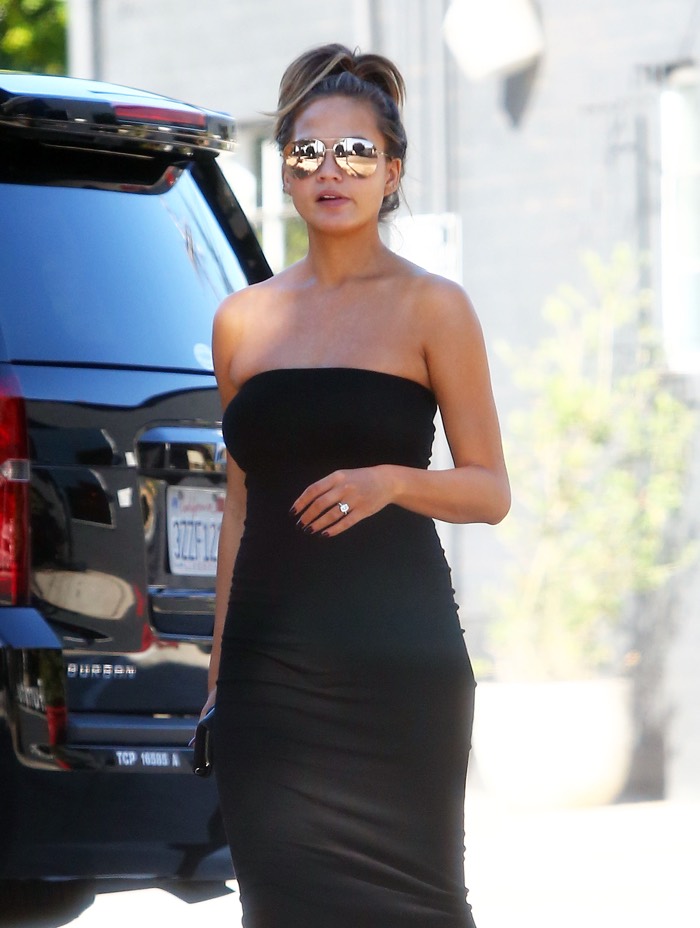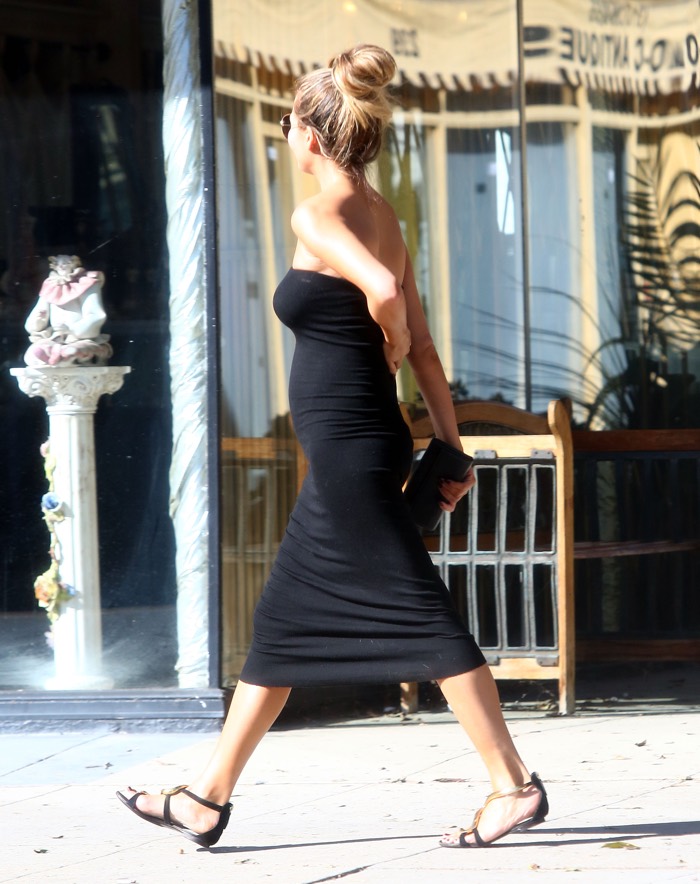 Photos courtesy of Chrissy Teigen on Instagram & WENN