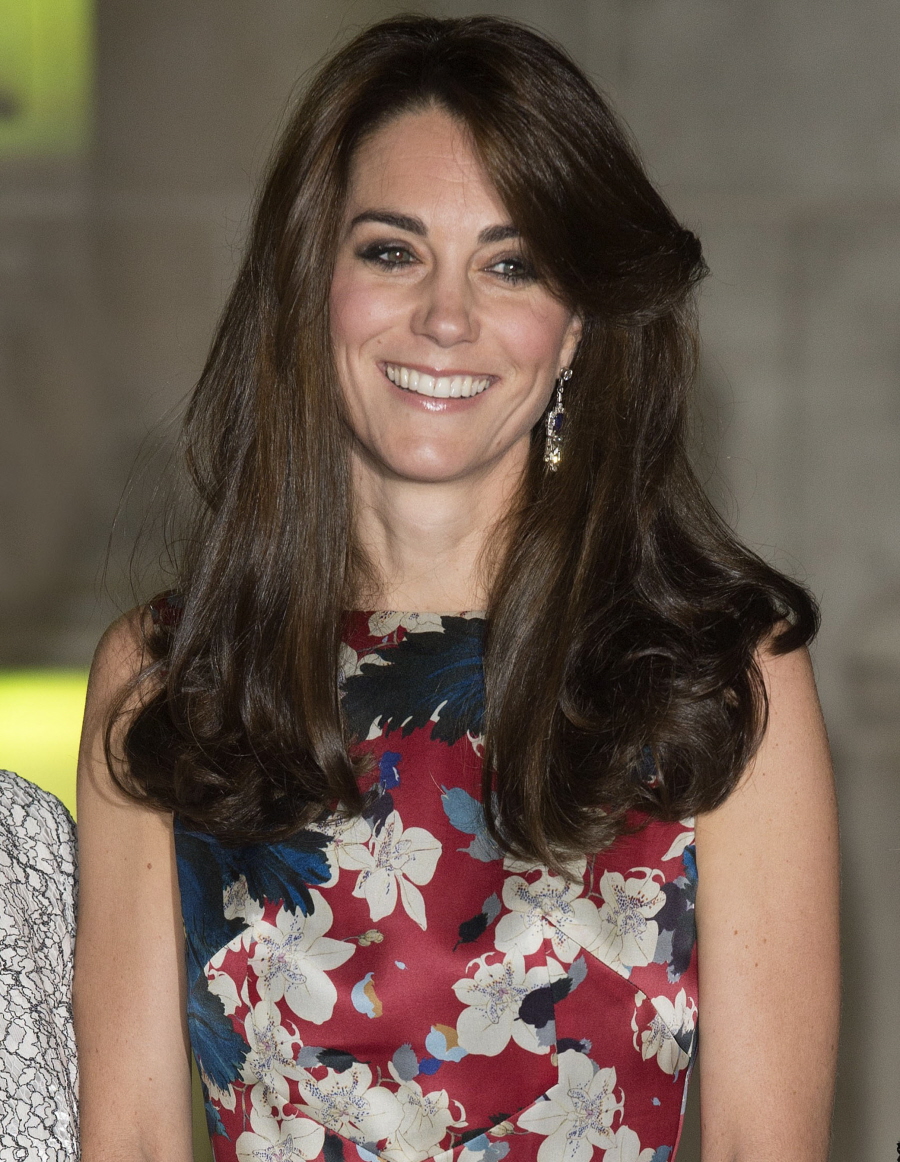 The Duchess of Cambridge has worked a lot in the past two weeks. She really back-loaded her October schedule, and it was great to see. Even though I'm absolutely positive that Kate and William were making so many appearances because they plan on going on a big Mustique holiday in November, I'm genuinely happy that the Cambridges have finally realized that they need to work ahead of their vacations or it looks really bad. So, I was actually prepared to give the Cambridges a break for the most part – their press secretary, Poor Jason, has been really pushing this "new and improved" Will and Kate narrative, complete with a new "cause" that really "energizes" them. And… well, Poor Jason has been laying it on a bit thick. People Magazine took the bait. You see, Kate "isn't someone smiling and nodding." O RLY?
Princess Kate is a royal with heart. As PEOPLE observed her working earlier this week, she was far from formal, learning about the challenges facing young people and spreading cheer as she did. Joining a group of children and their mentors from Chance UK, there was laughter and some raw emotion.

"This isn't someone smiling and nodding," Chance UK's chief executive Gracia McGrath tells PEOPLE. "She is asking intelligent questions and knows what happens when children go off the rails and go off the rails early."

For Kate it was the latest stage in a series of visits as she highlights the roots of some of society's toughest challenges. She has been setting her sights on helping attention on the early intervention for young people, whether they have mental health difficulties or face other social issues.

For many of the youngsters Kate met, "when you get in trouble at school, you're always the focus. You're the bad kid. All their attention has been negative attention," says McGrath.

"What more positive attention can you give your children than saying your future queen actually really values you. I think the children felt listened to. When you're valued by somebody it opens your eyes to the fact that actually you're not just a kid who gets in trouble."

And it hasn't gone unnoticed in the wider charity movement. Action for Children boss Sir Tony Hawkhead has told PEOPLE, "She's interested in mental well-being and giving children confidence and self-belief. She is clearly very interested in how you can help families who are facing some really tough challenges."

During a visit to Dundee last week, she regularly raised the subject when talking in a roundtable with volunteers who have suffered from mental health problems. When one youngster talked about being helped by a tutor, Kate remarked, "For quite a few young people, it's come to the point that they have ended up at hospital at a critical stage," before she questioned if they felt there was sufficient support, "before it gets to that moment?"

And, as she and her husband Prince William kept the conversation going, she asked, "Do you feel enough young people understand what lies underneath the banner of mental health? People think in terms of extreme cases but an awful lot lies underneath."

Kate was inspired to get involved after hearing through her patronages Place2Be and Action on Addiction that she found that mental health problems were often at the root of many other ills. But being a mother is something that's no doubt spurring her too.

"When you have a child, and if you then start to think about if you didn't have the support you had, or a certain amount of comfort you have, you start to think about struggling families," McGrath adds. "I could only guess where that comes from, but when you do have children it changes you and your view on life. She's a real woman, who lived out in the real world."
The thing is… even if Kate was just going to random charities and smiling and nodding, even that would be great. She would be raising awareness just with her very presence. Just appearing in a half-assed way on behalf many charities would help them raise money and get attention to vital and important causes. The problem isn't really that we expect Kate to become an expert on this or that, it's that we expect her smile and nod consistently, every week and every month and every year and not just when she's trying to get her numbers up before a big Mustique vacation.
PS… This is my favorite photo from Kate's visit to Chance UK. That little girl side-eyeing Kate's janky ponytail is EVERYTHING.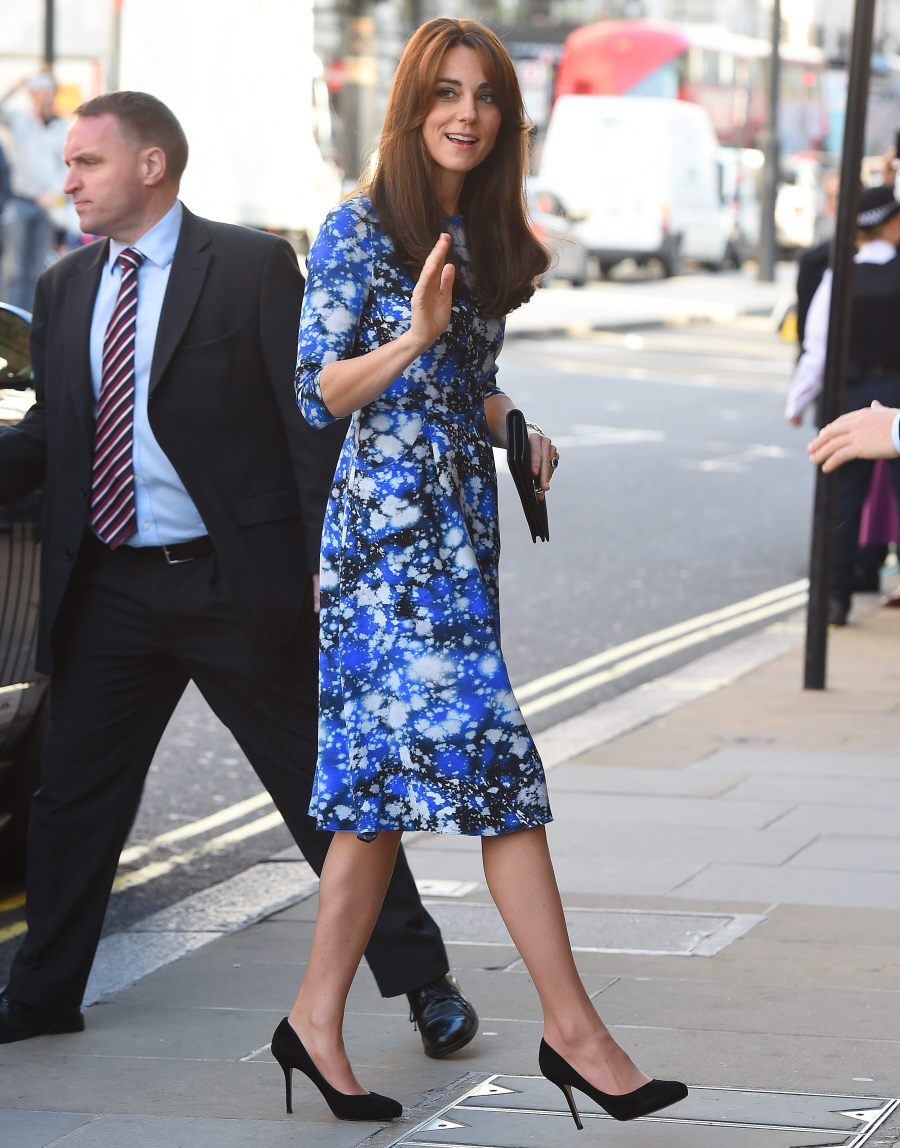 Photos courtesy of WENN, Fame/Flynet and Getty.