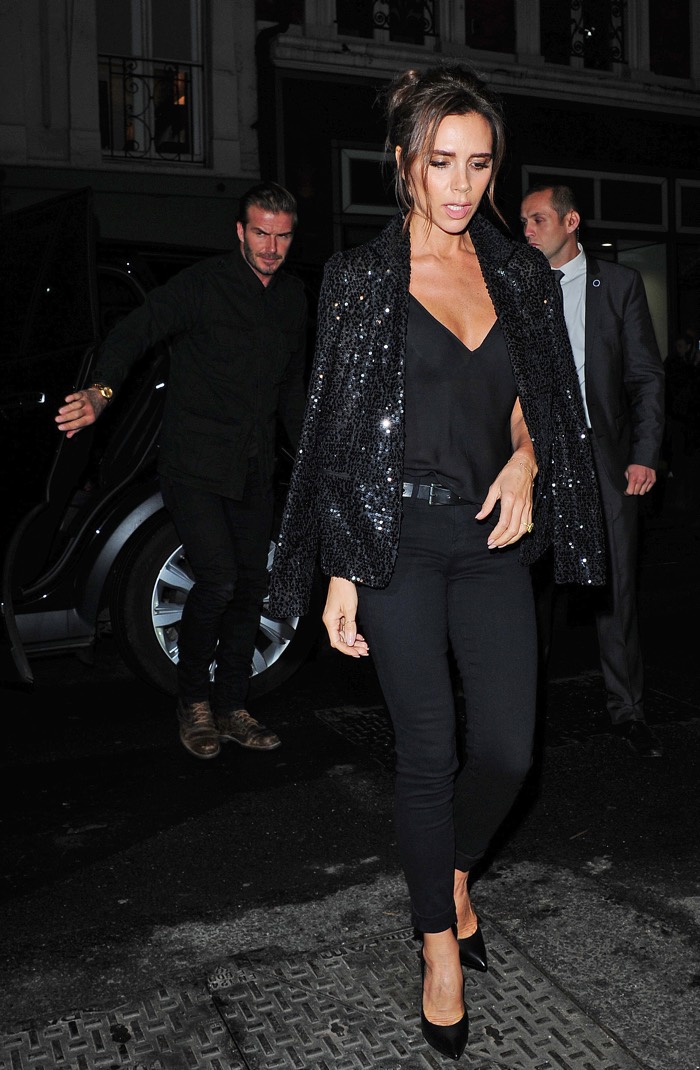 Victoria Beckham appears in the November issue of Glamour as one of the magazine's Women Of The Year. Although it's only a fashion magazine, this is right up Victoria's alley as far as honors are concerned. She has worked her tiny tush off to build some fashion cred, and I still remember the days when we heard rumors about major designers being upset that she wore their clothing. Those were likely cruel tales that simply poked fun at Posh's former WAG lifestyle. If I was her, I'm not sure that I would have voluntarily picked away at a fashion career. She's never claimed to design her own line herself, but she's very involved in the process. On top of raising four kids, that sounds perfectly exhausting. In these few excerpts, Victoria talks about finding confidence and building her dream career even though she's never been the best at anything:
On finding her personal girl power: "I did have to find myself and my confidence. I want to make other women feel like the best version of themselves. That's the same message as the Spice Girls. It's still Girl Power."

On her work ethic: "Nothing ever came naturally to me. I was never the cleverest, never best at anything. But we always tell our children that if you work hard and believe in yourself, you can do what you want."

Anna Wintour on Posh: "Women respond to her clothes because she lives a life that they understand. She's an incredibly busy woman, she's the mother of four kids, she's very much a partner to David, and the clothes recognize that. She's making clothes for women who are working, traveling, balancing, juggling all sorts of things at the same time."
[From Glamour]
She's so self-deprecating, but I think a lot of people can relate to her busy lifestyle, just like Anna Wintour says. It's also interesting that Wintour chimed in when Victoria has pretty much been dying for a Vogue cover for years. Now, do women really buy the Beckham line of clothing because they identify with Posh? Probably not, but it's a nice thought. Anyway, I like that Victoria doesn't have a massive ego about her talent. She knows she's never been the best singer, dancer, or designer, and that's okay. She's still killing it in the career department.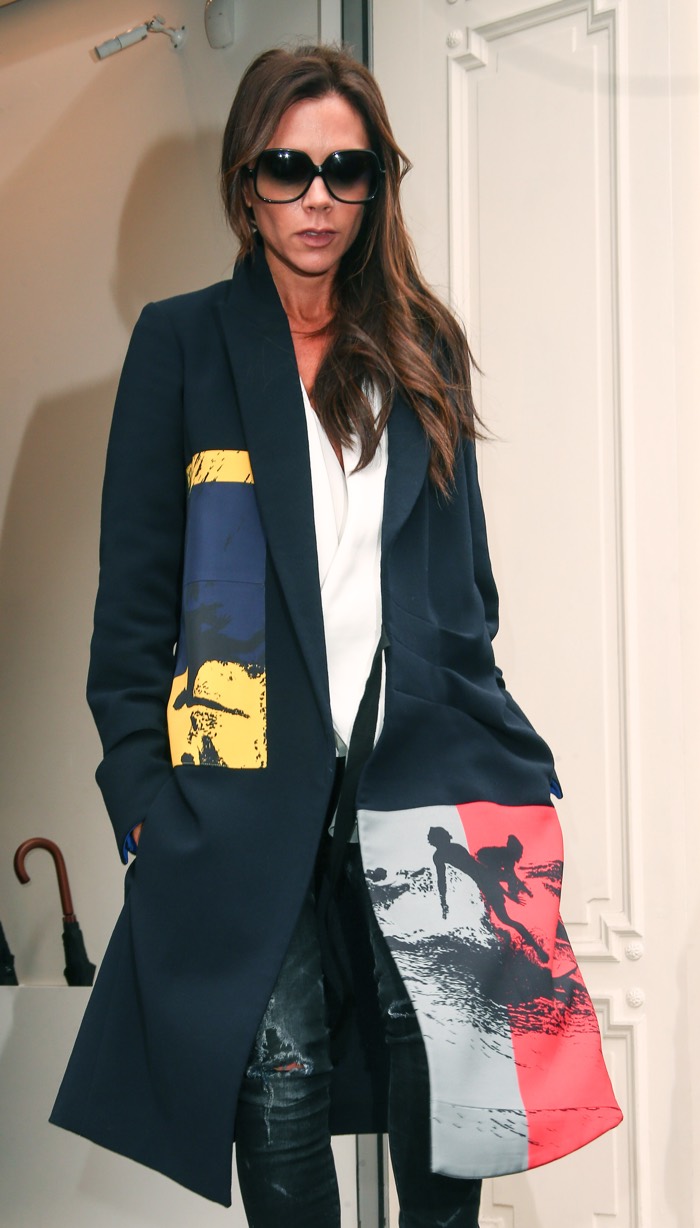 Photos courtesy of WENN