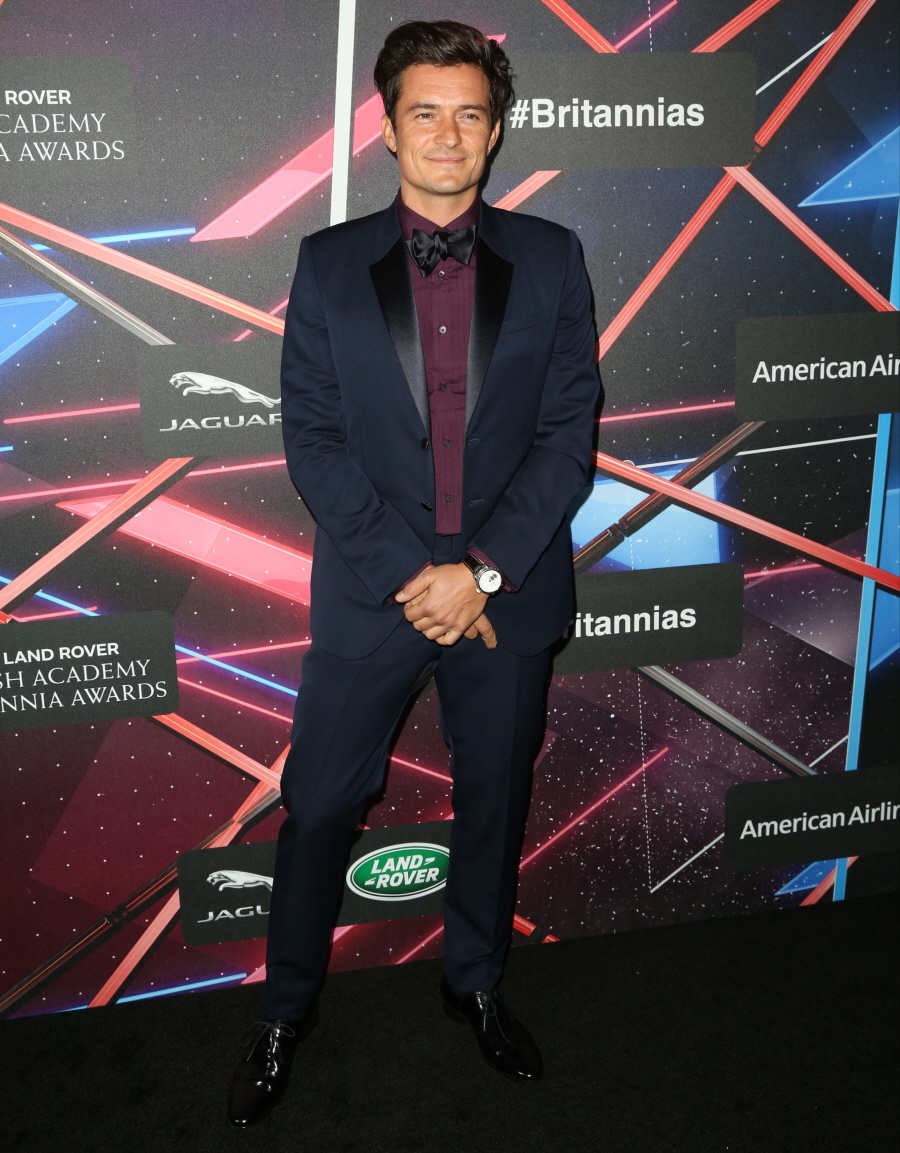 Here are some photos of Orlando Bloom at Friday night's Britannia Awards, also known as the 2015 Jaguar Land Rover British Academy Britannia Awards Presented by American Airlines, because OMG corporate sponsorship. I'll say some nice things about Orlando at the top, because I'm going to have to say some not-so-nice things about him in a moment. First of all, he attended the Britannia Awards because he received an award for his charity work with UNICEF. Orly has been working with UNICEF a lot lately and good for him. Here's something else nice: his skin looks lovely.
Now for the not-nice stuff. Orly took to the stage and before he addressed the UNICEF stuff, he decided to "joke" about two subjects and he really should not have said anything. Orlando – who is 38 – joked about the rumor that he's dating or trying to date Kendall Jenner, who is 19. Orly also thought it would be brilliant and funny to say something about Justin Bieber. The same Justin Bieber who allegedly slept with Miranda Kerr while Kerr and Bloom were married, and the same Justin Bieber who then taunted Orlando about it in Ibiza in 2014 and Orlando allegedly threw a punch at Bieber. So, here's what Orlando had to say.
Orlando Bloom isn't currently dating Kendall Jenner – but he wouldn't hate it. The actor joked about rumors that he and the reality star are romantically involved while accepting the Britania Humanitarian Award at the Beverly Hilton Hotel in Los Angeles on Friday.

Beginning his acceptance speech, Bloom, 38, said "I wanted the opportunity to clear this up, I actually did not 'connect' with Justin Bieber," referencing his alleged 2014 scuffle with the pop crooner.

"And I don't know Kendall Jenner, but if anyone has her number I would love it," he added.

The comments highlighted Bloom's humor in a speech that was otherwise an emotional tribute to his work with aid organization UNICEF.

"One of the greatest rewards for being in films that kids have seen around the world is the opportunity to connect with children in some of the most remote and troubled parts of the world, even if they may have only seen a pirated version of Pirates of the Caribbean," he said. "But seriously, to witness their boundless spirit, their sense of humor, their ability to adapt and overcome in the face of absolutely horrendous circumstances is truly inspiring."

Bloom said UNICEF has helped give him an "incredible sense of humanity" and highlighted the "compassion" that young children and refugees need for survival.

"Being a father, I cannot even imagine how I would navigate some of the situations that some of these families have experienced," he said, before dedicating the award to one of the young men he met during his recent trip to a migrant camp in Macedonia.
Dear Orlando: this is not helping. You didn't "connect" with Bieber, meaning (I'm assuming) that you threw the punch and he either dodged it or you can't throw a punch. How does that make you look good? We already hate Justin Bieber and we wanted to be on your side, but Jesus. Don't even talk about it. It's embarrassing on a lot of different levels. Oh, and you want Kendall Jenner's number? FOR THE LOVE OF GOD, YOU'RE ALMOST 40.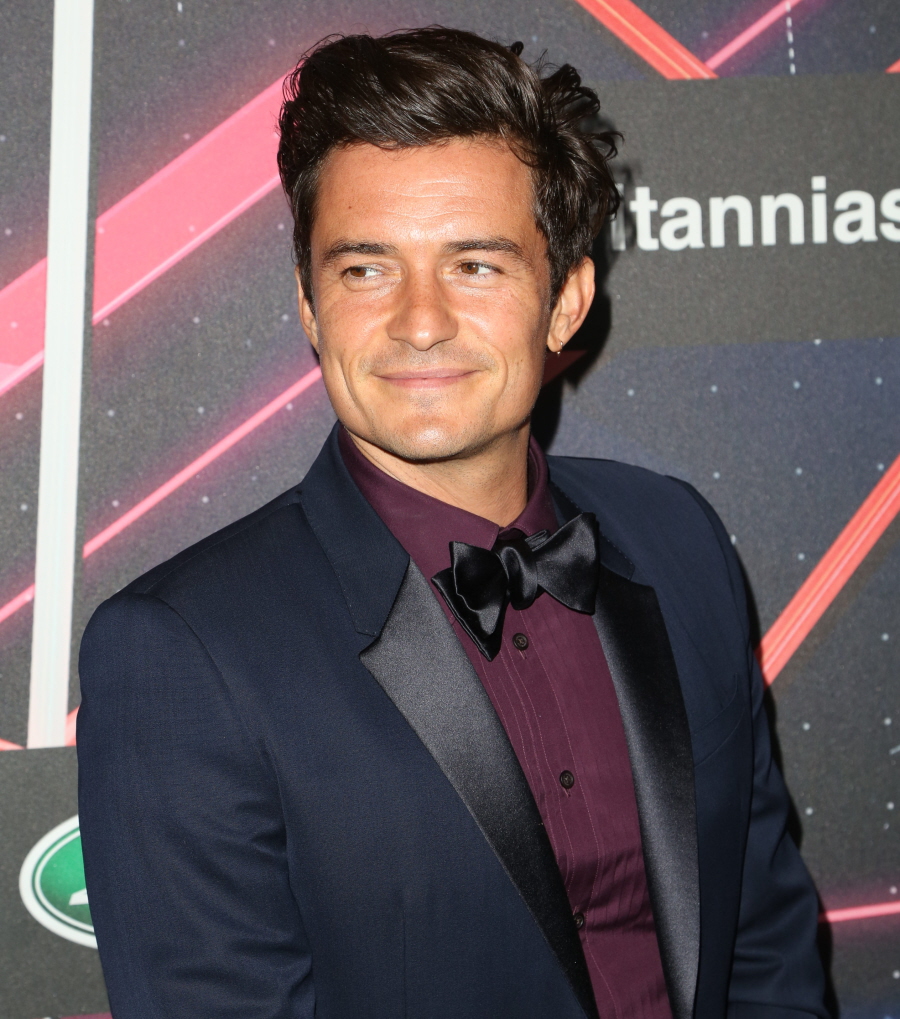 Photos courtesy of WENN.