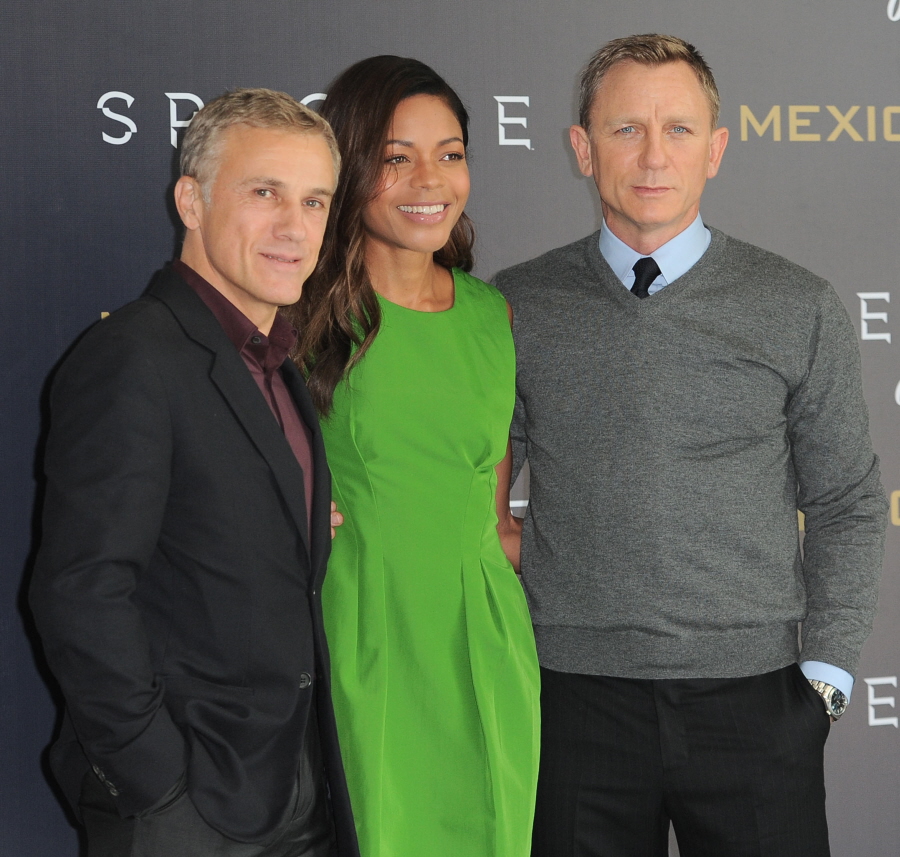 Here are some photos from the Spectre photocall in Mexico City on Sunday. I feel bad because I haven't even been covering half the photos from all of the premieres and photocalls from the Spectre people in the past week. They've been on a world tour of whirlwind promotion and there were some nice fashion moments. But whatever, I didn't want to do non-stop coverage of Daniel Craig because I actually wanted the film to do well and NOT be over-exposed. And it sort of worked – Spectre opened last Monday in the UK and a handful of other European territories and it's already smashed box office records. Spectre made $63.8 million in one week just in the UK, making it the biggest UK box office opening in history. In all of the six territories that got the early release, Spectre made $80.4 million. It will open in America this Friday and I'm expecting it to make a ton of money of here as well.
The problem with Spectre is that it really needs to make, like, $500 million or more or else it will lose money. Spectre was reportedly the most expensive film Sony has ever produced, and they're throwing even more money at the promotion. Now, I have no doubt that the film will make the money back and then some. The Bond franchise is still very lucrative, and it's not just about the box office at this point. Companies are so eager to pay exorbitant amounts of money for product placement within the films or corporate tie-ins after the fact that the cost of the film was very much cushioned by the huge corporate deals made. Which makes this piece of news sort of funny:
The James Bond films have never shied away from product placement – Sean Connery swapped Martinis for Red Stripe in Dr. No while Heineken paid $45 million for 007 to drink their beer in Skyfall. However, Daniel Craig and Sam Mendes drew the line at having Bond use an Android phone in Spectre even though they were reportedly offered a $50 million marketing and promotional package by Samsung, along with $5 million for Bond to be seen with one of Samsung's Android phones.

According to Apple Insider, both actor and director didn't want the spy to appear with a substandard phone as he "only uses the best". Along with Samsung, Sony had offered upwards of $18 million to market Bond, and $5 million for him to hold a Xperia Z4. Previously leaked emails from Andrew Gumpert, of Columbia Pictures, had pointed out: "James Bond only uses the 'best,' and in their minds, the Sony phone is not the 'best'."

Producer Barbara Broccoli shared a similar sentiment, saying that money was a secondary factor in the deal. Sony did produce an advert for the Xperia Z4 that heavily relied on Bond imagery, with Moneypenny actress Naomie Harris appearing with the phone. However, Craig and Mendes had nothing to do with that deal, not were they involved with the advert.
Think about that – Samsung was prepared to drop $50 million-plus on cross-promotion with Spectre and they were turned down for not being "the best"!!!! And Spectre was produced by Sony and even Sony couldn't work out a deal for James Bond to carry an Xperia phone. Crazy. I would love to know which companies paid what for various product placements and tie-ins for Spectre. I've also heard that Daniel Craig personally stands to benefit from appearing in a handful of commericals, something to the tune of $40-60 million for his part in the advertising.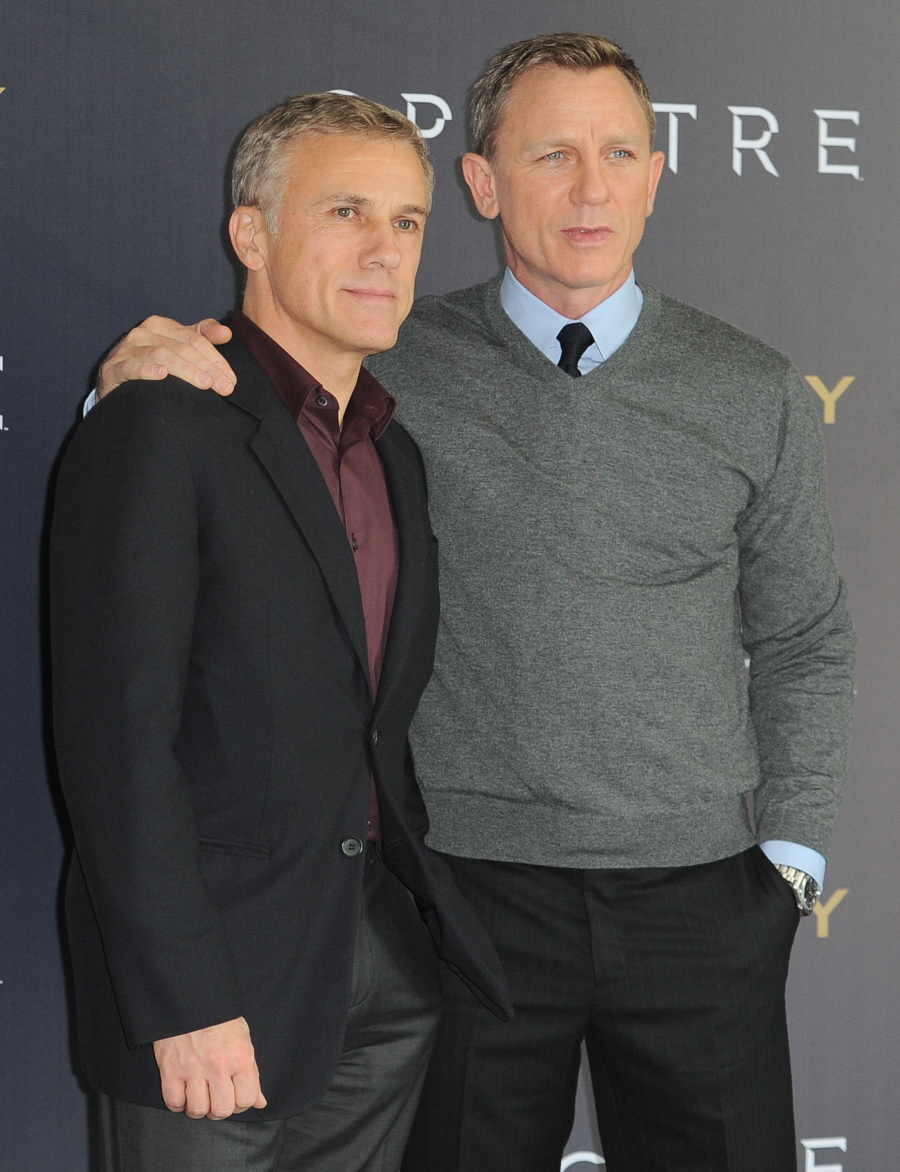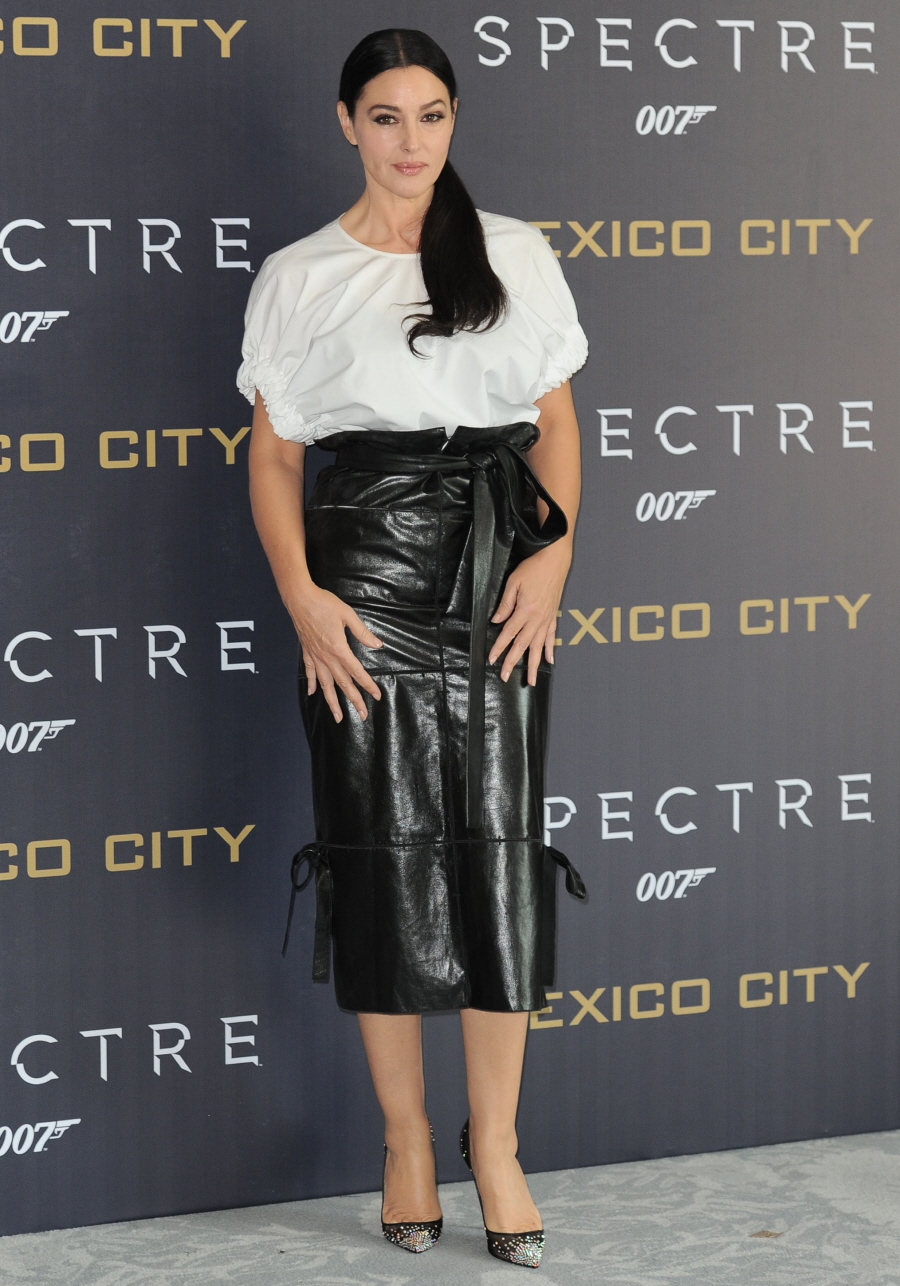 Photos courtesy of Fame/Flynet.