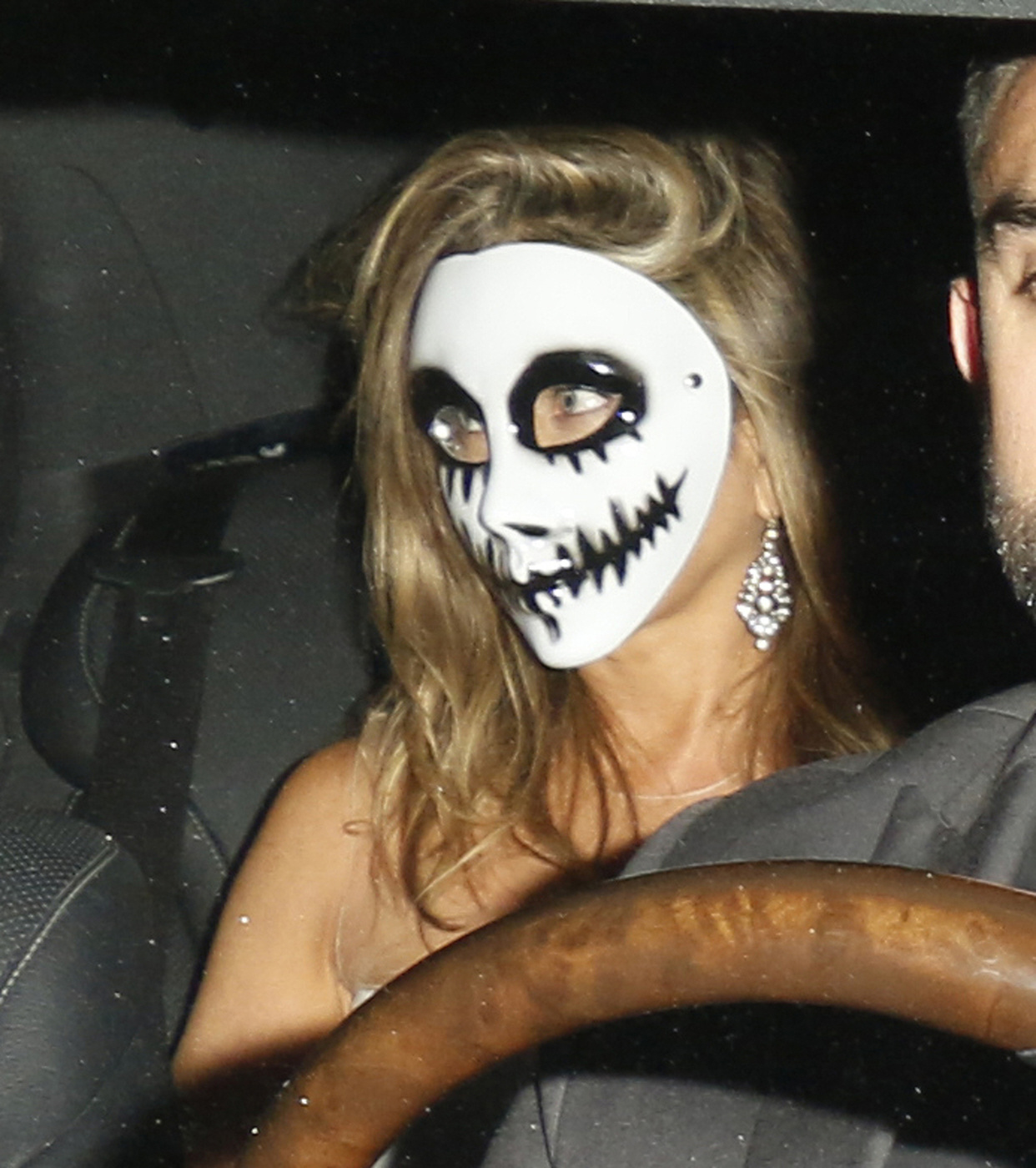 I've never really thought of Jennifer Aniston as one of those adults who enjoy getting dressed up in scary/sexy Halloween costumes just to go to a party. It seems like a waste of perfectly good time and energy when Aniston could just sit at home and drink a gin fizz and play with her dogs. But I also get the impression that Justin Theroux is a lover of all things weird, ghoulish and Halloween-y. Thus, Jennifer put on a half-hearted Halloween mask and joined Justin at the Chateau Marmont Halloween party. I spy diamond earrings and a cute dress, so it's not like Jennifer went Full Halloween or anything. I like that – that's the kind of person I am too. "Oh, you want me to dress up for Halloween? I'll put on a mask and that's it." Here's another photo: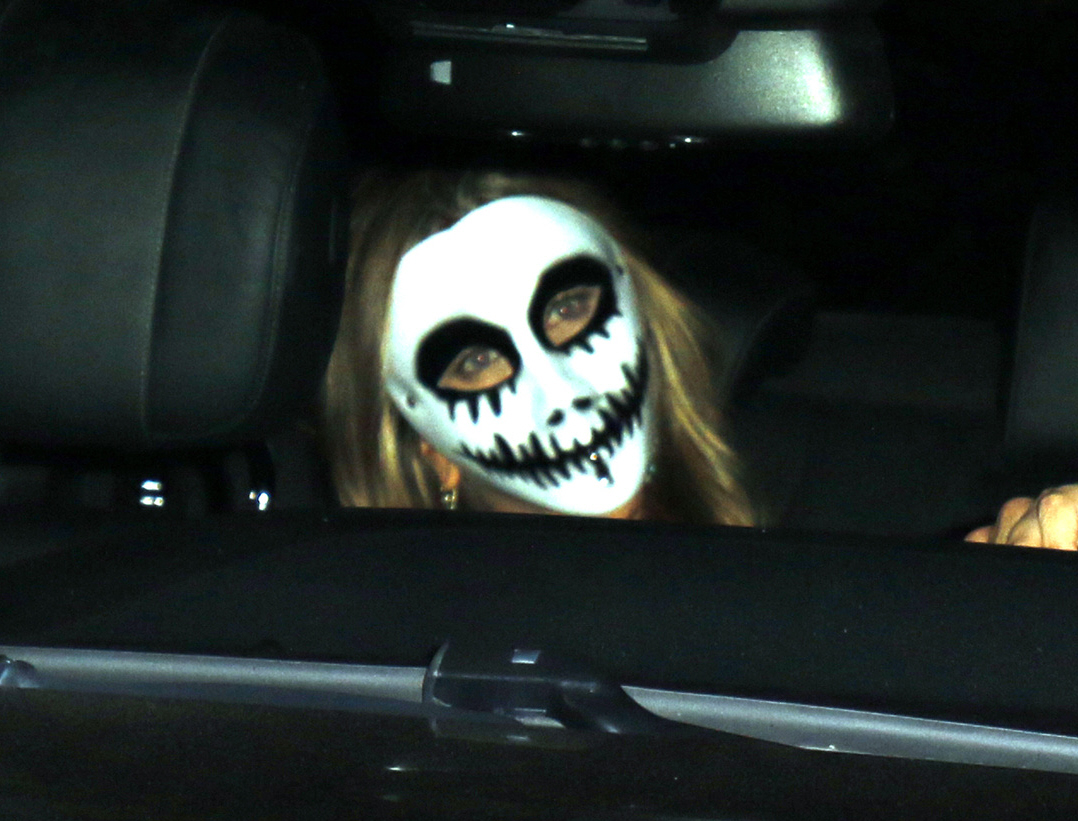 Meanwhile, the Hollywood Reporter now has Aniston "circling" the film adaptation of What Alice Forgot. We discussed that when it was announced more than a week ago, although back then, they made it sound like a done deal. It looks like Aniston hasn't signed on… yet. There's still time for someone to pull the plug on this because I really don't think she would be a good Alice at all.
Also, The Chateau Marmont wasn't the only event Jennifer did this weekend. She also came out for Reese Witherspoon's American Cinematheque Award thing on Friday night. At first I was like "Why in the world would Aniston come out for Reese Witherspoon?" But there are two big reasons. One, Reese is married to Jim Toth, a big-deal agent with CAA and Jennifer's career is one of CAA's special projects. So, they have that CAA connection. Two, Jennifer and Reese run in the same circle. While I doubt they're particularly close, they have a lot of friends in common. Also: you know who would make a good Alice in What Alice Forgot? Reese.
Photos courtesy of Getty, Pacific Coast News.