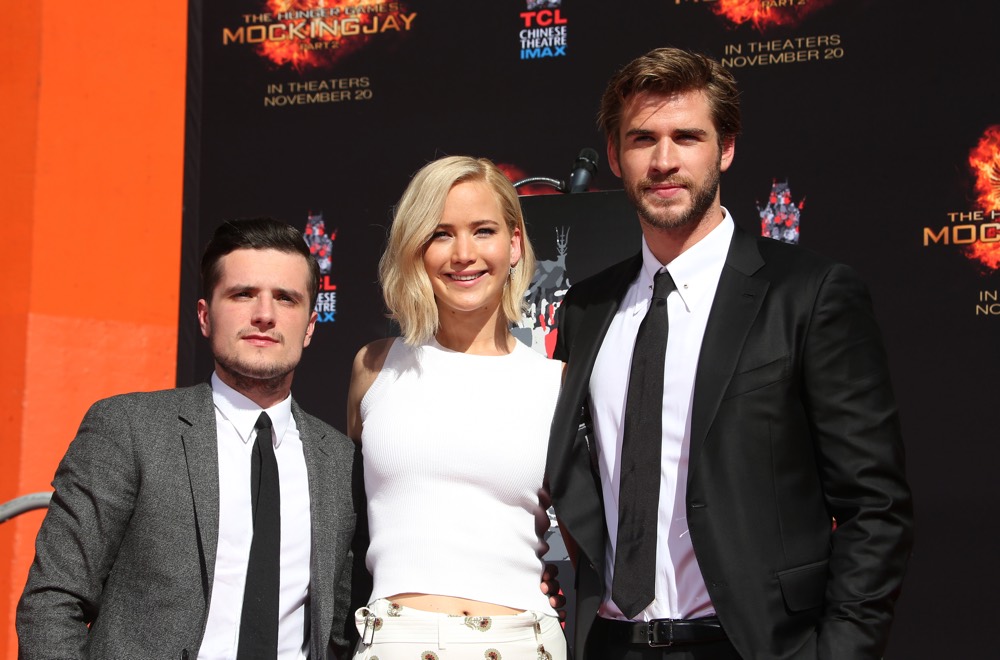 Jennifer Lawrence knows how to take a breather from the spotlight, but she's fixing to be everywhere for at least the rest of the year. If she receives her presumed Oscar nomination for Joy, then she'll be in our faces for a few more months. I'm excited not only to see her but also see a bit of Internet implosion. JLaw makes an impression whether people like to admit it or not.
These are photos of Jennifer with Josh Hutcherson and Liam Hemsworth at the Grauman's Chinese Theater hand (and foot) print ceremony. She was not wearing Dior! JLaw's outfit was A.L.C. with a snug white shirt atop an asymmetrical flared skirt. This was sort of dressy casual, and I liked it. In addition, Jennifer didn't have to worry about flashing the world when she bent over. Good call. While on the red carpet, she spoke with People about a lot of stuff including her op-ed about pay disparity between men and women:
On her equal pay essay: "I would love to straighten up that I wasn't writing about not making as much as my male co-stars, as complaining about that I wasn't getting paid more because I'm a woman."

On fame: "Your entire world changes. Now it's very easy for me because I'm isolated. I have a new normal now. I feel very stable, and normal, and happy, but it took a few years to get used to being looked at differently. It's kind of an alienating feeling. You don't feel different but everyone reacts to you differently. It was a few years of getting used to it. Then it was 'OK, let's get back to work' and people react and can do whatever they want. That's fine and it's on them. I have a job. That's how I think of it."

She can't take time off: "I remember there have been a few times where I would have loved time off. But I was very aware of how overwhelming these movies and this character was, and that was a big fear of mine signing on to these movies. I want people to be able to lose themselves when they're watching a movie and not see the same character. I try to keep working so people can see other characters and other things I can do instead of taking vacation time, and now I'm aging like a president. I hate waking up without a goal or going to sleep without achieving nothing."
She's talked about fame before and how she had difficulty coping despite knowing that she could potentially reach a Twilight level of insanity. But JLaw learned how to disappear and make the best of things. As for aging like a president? This is a harmless joke, but some will likely take offense. I completely understand what she's saying though. Lack of sleep feels terrible if that's what she's dealing with. Granted, she's making many millions of dollars, so JLaw isn't like one of us peasants who work the same amount of hours for normal-people lives. I admit accepting this statement from Jennifer because she's one of my favorites. Is she complaining, or was this just an offhand comment?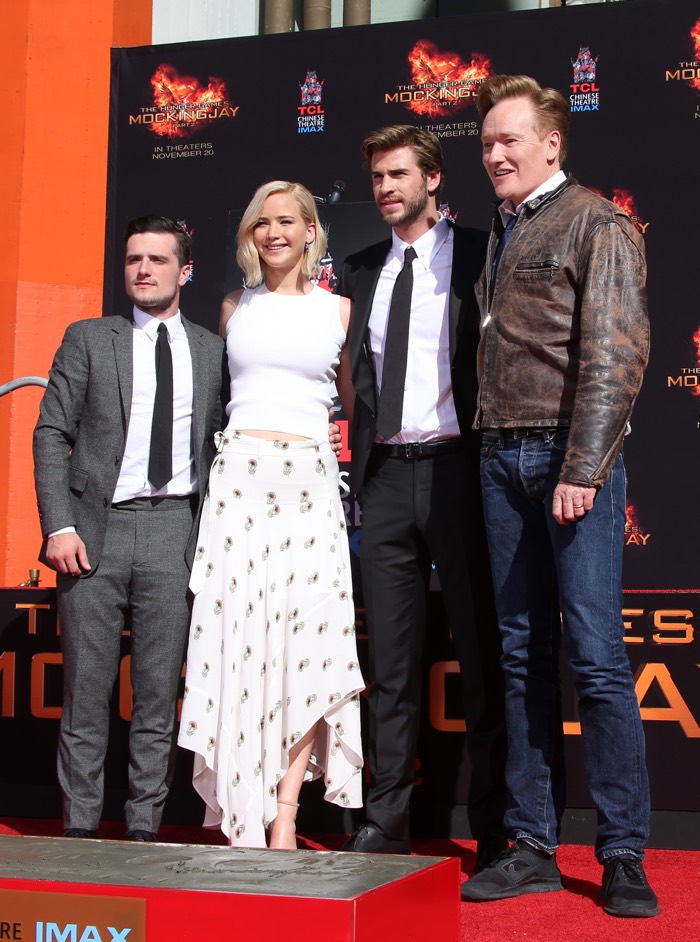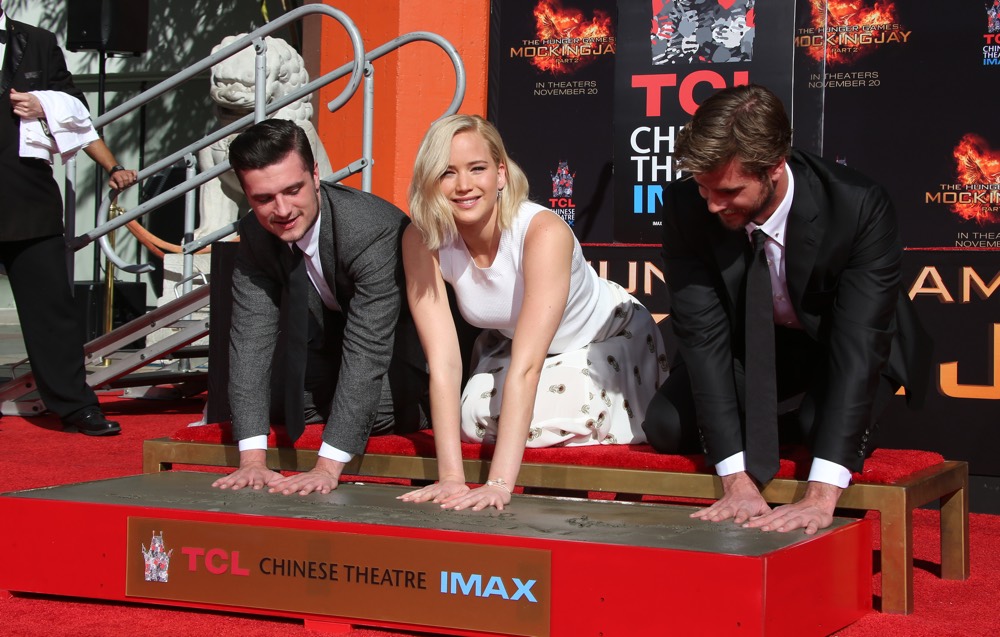 Photos courtesy of WENN