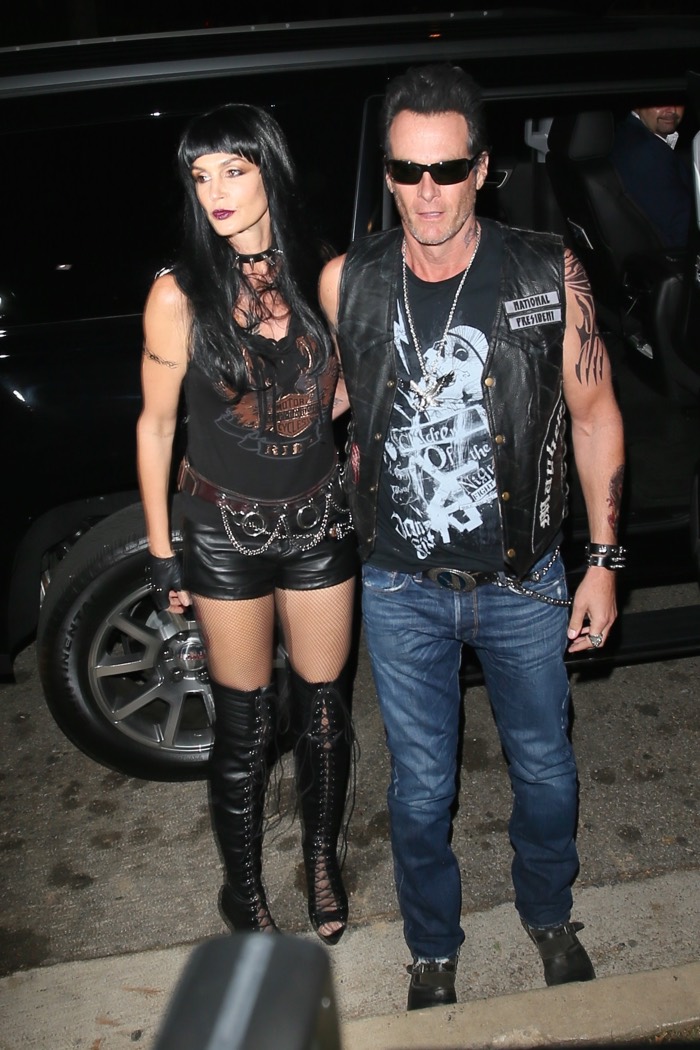 Lots of big stars came out for Saturday evening's Casamigos Halloween party. Hosts Cindy Crawford and Rande Gerber dressed as Hell's Angels. There's some speculation that they could have gone the Sons of Anarchy route, but I don't think so. Gemma Teller Morrow never dressed in shorty shorts, and Rande has a "President" label on his jacket, but I don't think he's going for the Clay Morrow vibe. These costumes are better than their Guns N' Roses set from 2013, but they always have fun with the holiday. One notable omission from the party was George Clooney. Where was Rande's best buddy at this weekend? In all fairness, Amal doesn't seem like someone who would embrace a Halloween party.
Paris Hilton dressed up as a sexy warrior lady who was not quite Xena, and Nicky Hilton decided to wear a questionable Native American costume. Well, it wouldn't be Halloween if someone didn't appropriate a culture.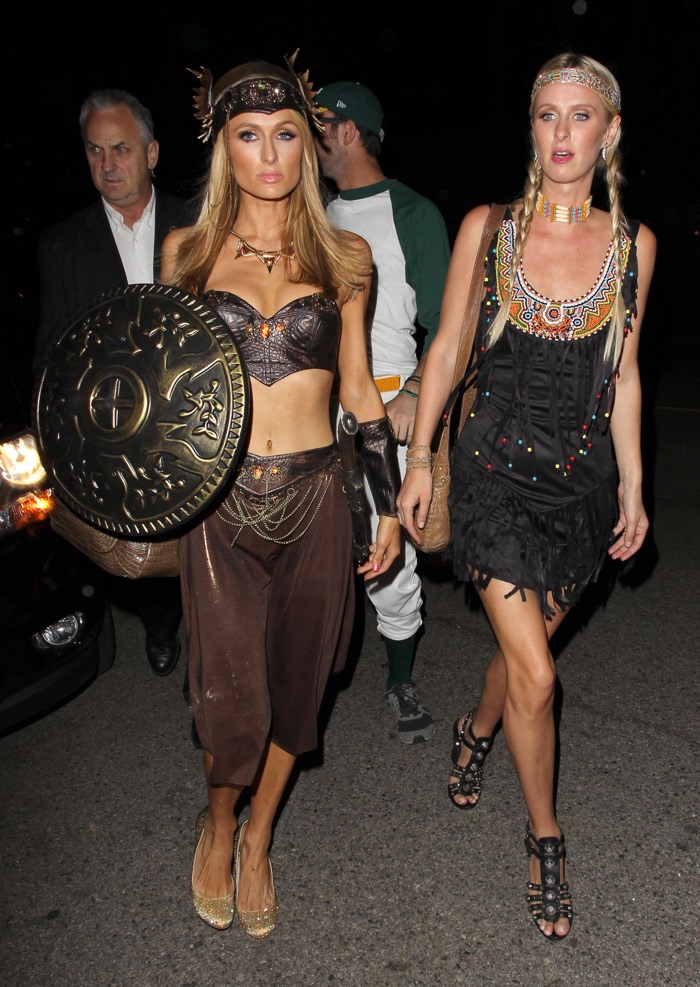 Gwen Stefani came to the party as a bloodied cowgirl, which surely won't do anything to stop those Blake Shelton romance rumors, especially since Blake was there too. He was dressed as a giant poncho, but hey, it works.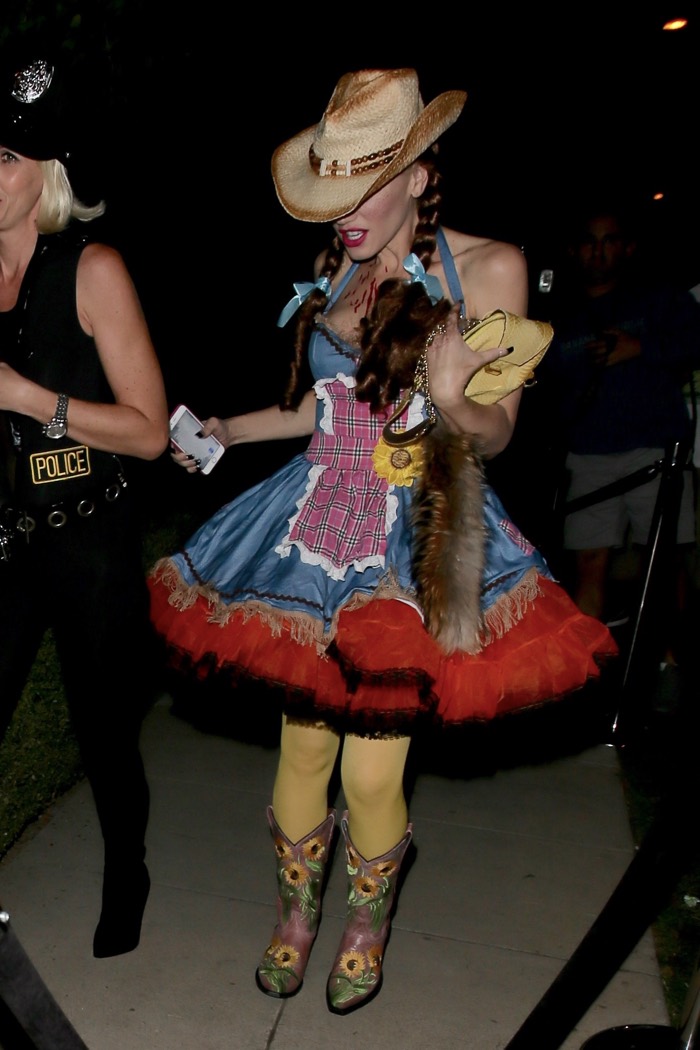 Julianne Hough dressed up as Alabama Worley from True Romance, and her friend dressed up as Clarence. I love Alabama!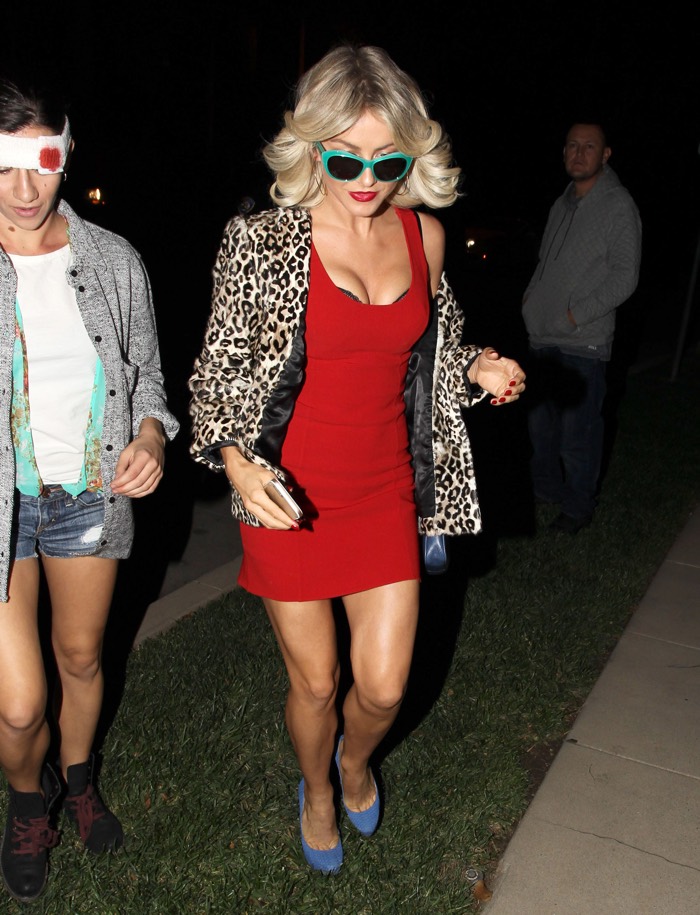 Seth MacFarlane brought his funnyman routine as a headless Chewbacca. Er, make that Chewbacca with a MacFarlane head.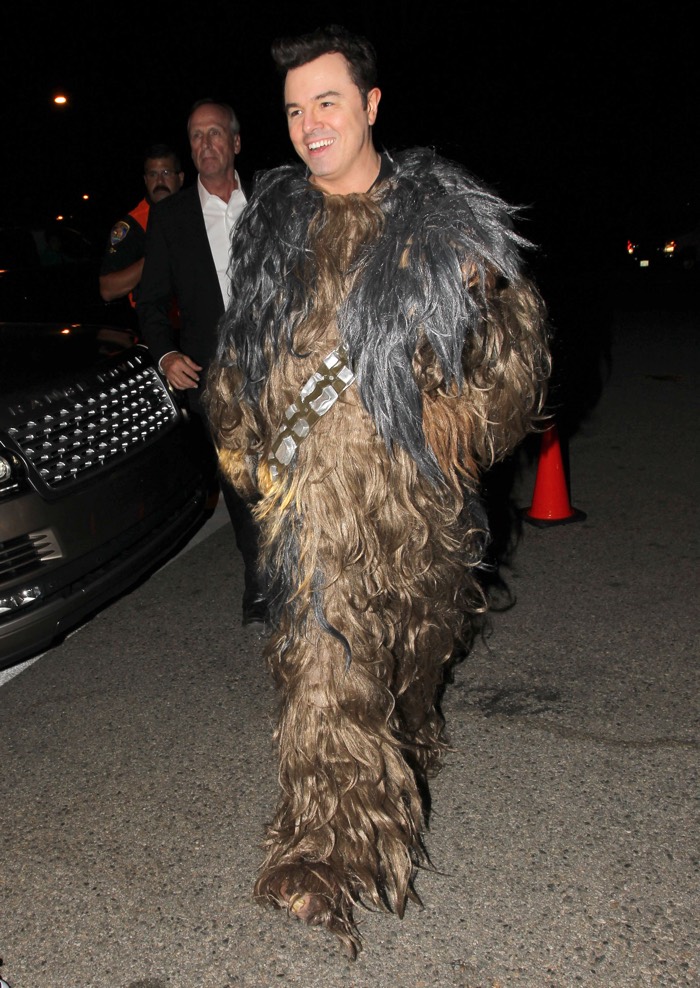 Jennifer Meyer was Wednesday Addams, which is always a safe bet on Halloween. This is a costume brimming with nostalgia and one that will not offend a soul.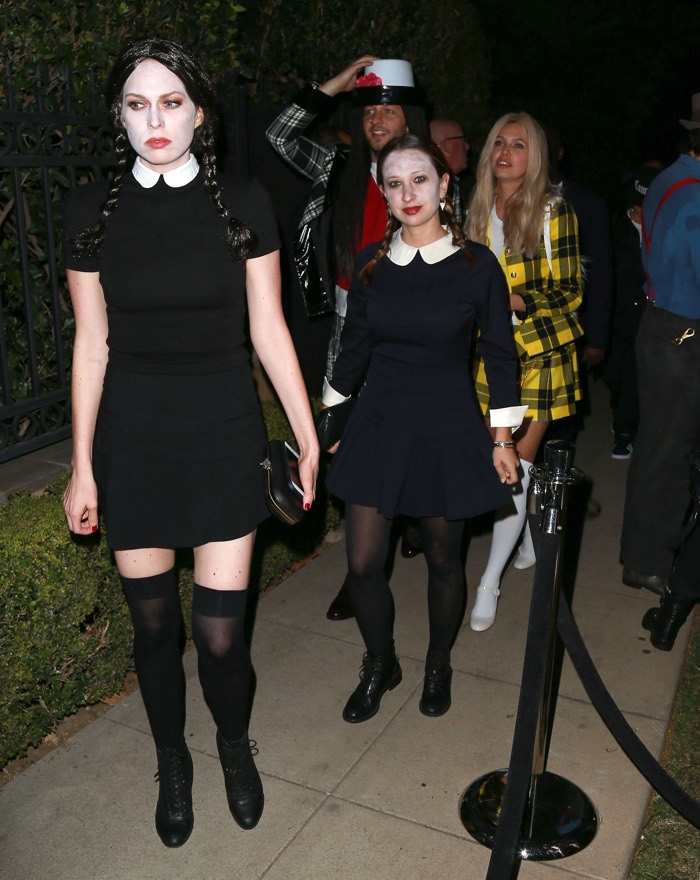 Photos courtesy of Fame/Flynet & WENN