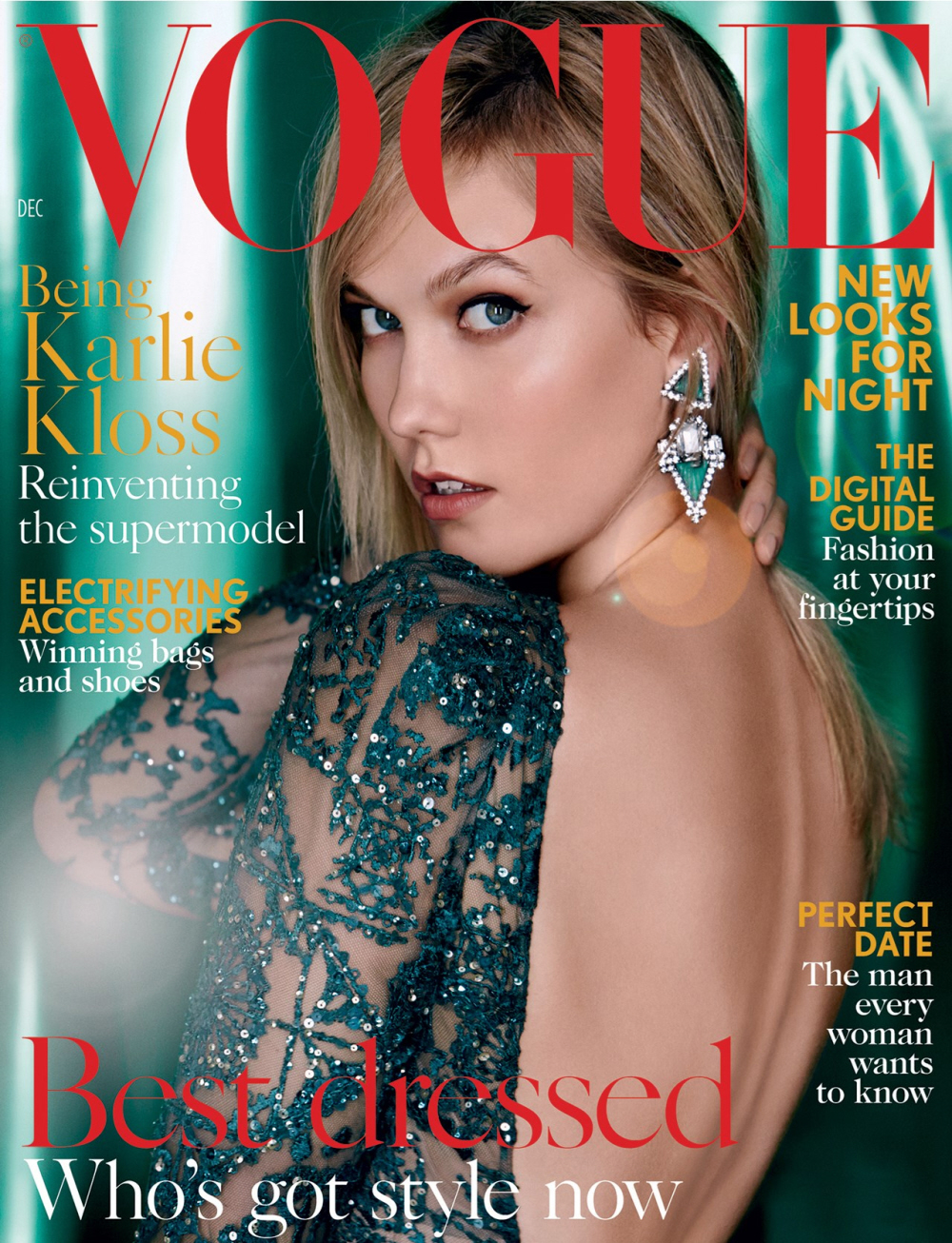 This Vogue UK cover isn't very flattering for Karlie Kloss, right? I like Karlie a lot, even though I tend to think she's pretty milquetoast-on-purpose. She really has cultivated an image for herself that she's the wholesome Good Girl, the un-scandalous one who bakes cookies with Taylor Swift. What I always find somewhat astonishing is that Karlie is somehow a major enough model to get magazine covers… and she's not even modeling that much anymore! She's currently a college student in NYC who models every now and then and she still manages to get magazine covers (with lens flares). I'm not complaining so much as I'm pointing out the weirdness of the situation from an editorial standpoint. I mean, why put Kloss on the cover at all? Especially since she's discussing her choice to give up modeling, a choice that got her to model for Vogue UK. Some highlights from the interview:
She never wanted to model in the first place: "I didn't grow up wanting to be a model. I didn't think about fashion at all. That was all I wanted to be, a dancer. But, I just kept growing up and up and up! I lived in tights and a bun."

Call her a nerd: "About two years ago I started to think about what happens to me next. I'm a 23-year-old model and I want to think less about my looks and more about my future, and that involves my brain. I want to run companies, have a business future. Call me a nerd, but I love coding, the language of computers. Understanding coding is a superpower. I met some tech entrepreneurs and they are billionaires through learning this stuff. I'm so competitive with myself and I am fascinated by the language of technology so I decided to be part of the conversation… I think it's sexy to learn this stuff; it enables and it empowers both sexes."
I admire her for discussing coding and wanting to go into business and "run companies." A lot of younger women feel like they shouldn't have those kinds of life goals, or discuss those goals openly. What bugs me is what always bugs me – that Karlie is filtering her desire to be more than a model through the "sexy" argument. It doesn't matter if coding is sexy or not. Code because you want to code. Code because it's your goal. Code because you have no shame about wanting to be a billionaire. Do not try to make coding "sexy." That just makes me think you're still looking for male approval of your goals.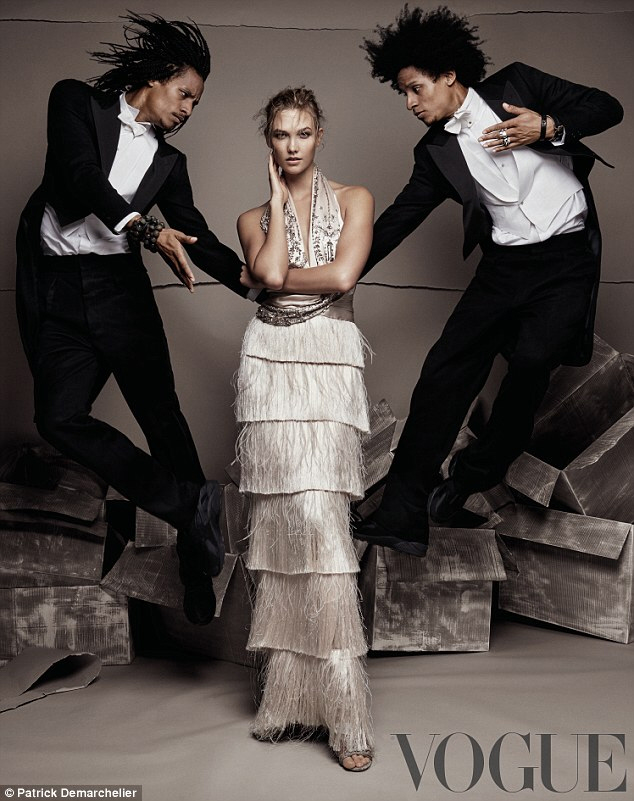 Photos courtesy of Vogue UK.