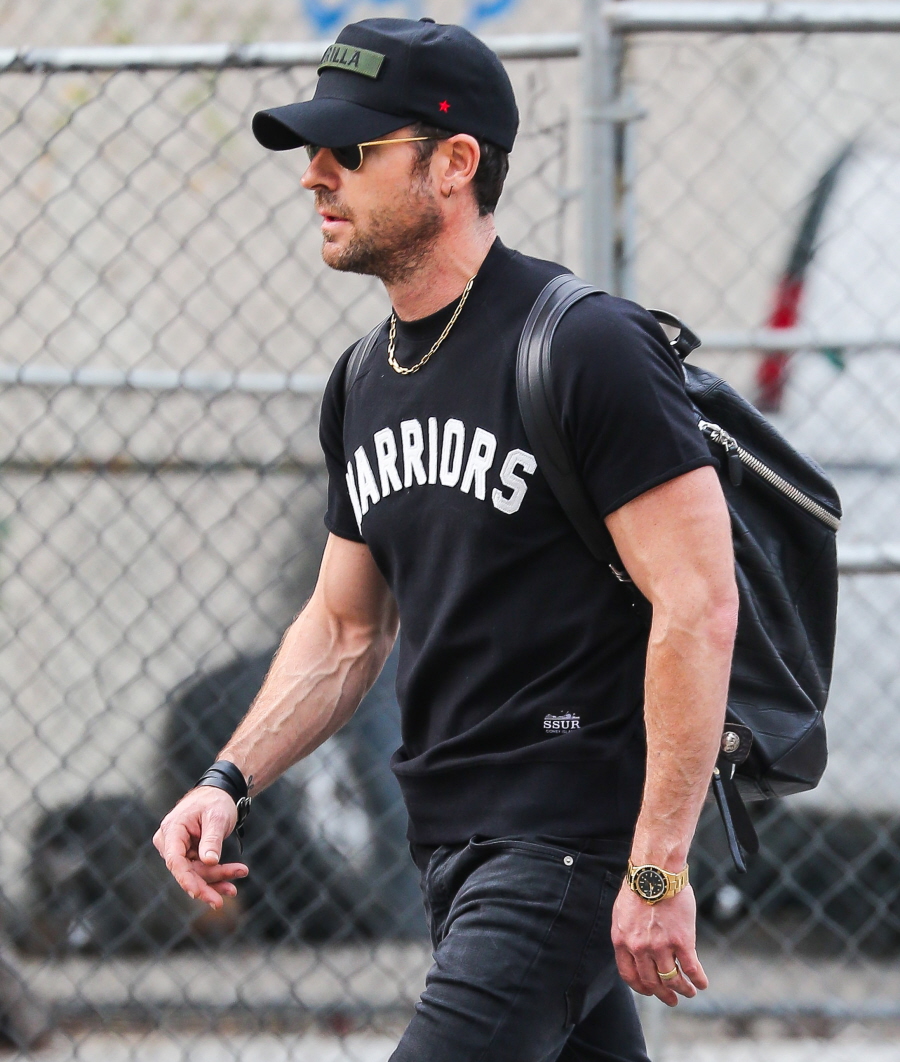 Here are some photos of Justin Theroux out and about in New York on Monday. Justin flew into LA for the weekend, where he and Jennifer Aniston celebrated Halloween by donning masks and partying at the Chateau Marmont. Then Justin flew back out to New York. Why? I have no idea. I don't think he's filming The Leftovers right now, plus this season of The Leftovers is filming in Texas. He could be prepping for The Girl on the Train, which is reportedly filming in New York sometime soon, although Justin hasn't been 100% confirmed for the role. Justin still keeps an apartment in NYC, apparently it's the same apartment he's had for years (and he shared with Heidi Bivens for the better part of a decade). Justin has never really been an LA guy, and even though Jennifer is happiest in LA, he tries not to spend too much time there. Which makes this story really random:
Justin Theroux is quietly considering "pulling an Arnie" by trading in acting for a career in politics, just like Schwarzenegger did when he became the governor of California.

"Justin is a huge intellect and has always had a keen interest in politics and philosophy, though he doesn't subscribe to any particular party and he isn't very impressed with the field of Democrats so far this Presidential campaign," a friend of the 44-year-old actor tells RadarOnline.com.

Theroux has "always had this dream" that one day he could get be the mayor of L.A.," continues the pal. "Lately he's gotten quite serious about making it happen as a first step to bigger political aspirations."

Theroux's views have often been both appreciated and ridiculed by those around him, but Theroux is finding his voice thanks to his new wife Jennifer Aniston, 46.

"Justin's inspired Jen to see the world in a different way and adopt some of his more unusual philosophies," reveals the friend. In turn, "Jen's encouraging Justin to take himself more seriously."
First of all… just NO. I don't even think of Justin as THAT political. Jennifer isn't either. Jennifer donates money to Democrats and the Democratic party, for sure, and it would be my guess that Justin is a Democrat too. But "supporting the party" is a lot different than wanting to run for LA mayor. A source obviously told Rumor Fix that the story is "not true." Yeah, of course. Plus… you know, Justin barely lives in LA. He probably pays more attention to NYC politics.
What would his platform be? JORTS FOR ALL! Everyone must wear skinny jeans at all times? Hey, it's better than "Jeb Can Fix It."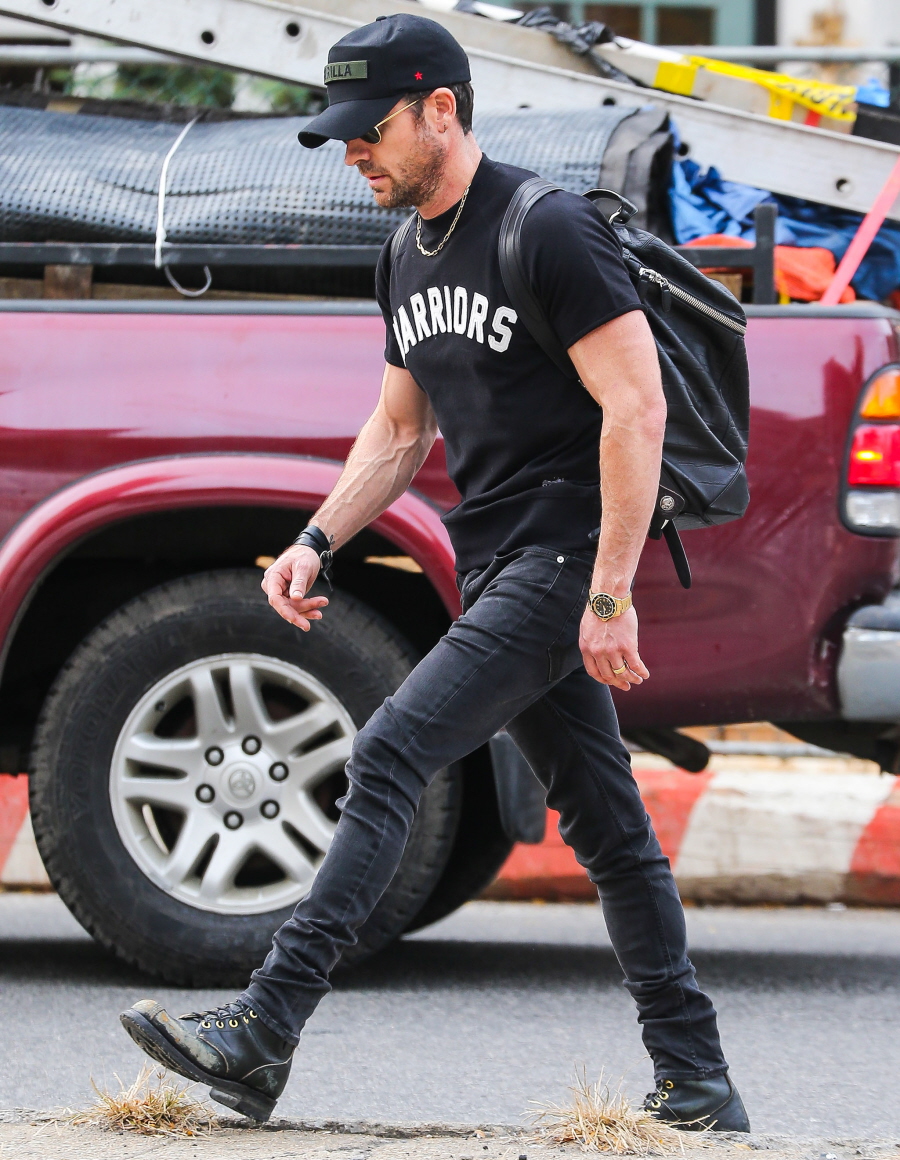 Photos courtesy of Fame/Flynet.