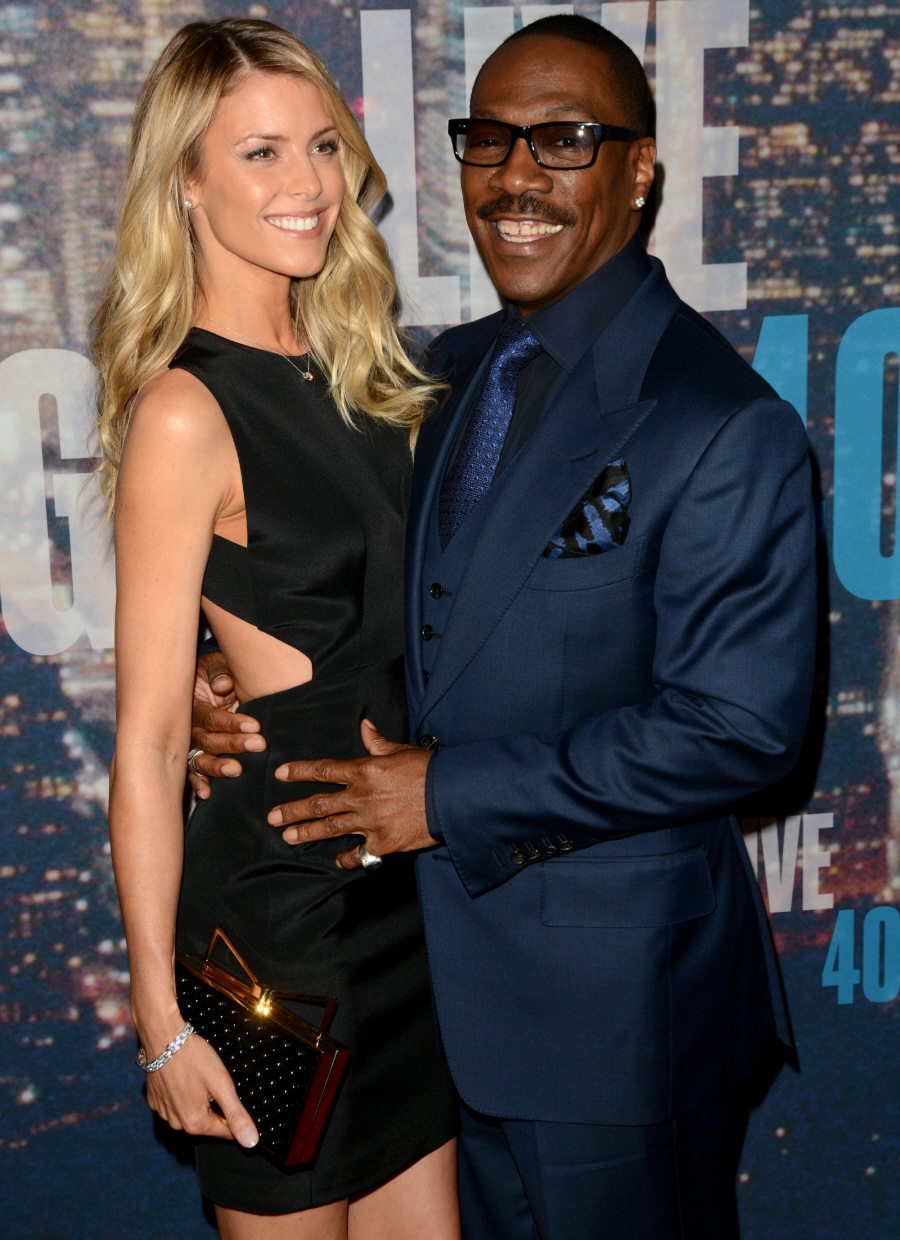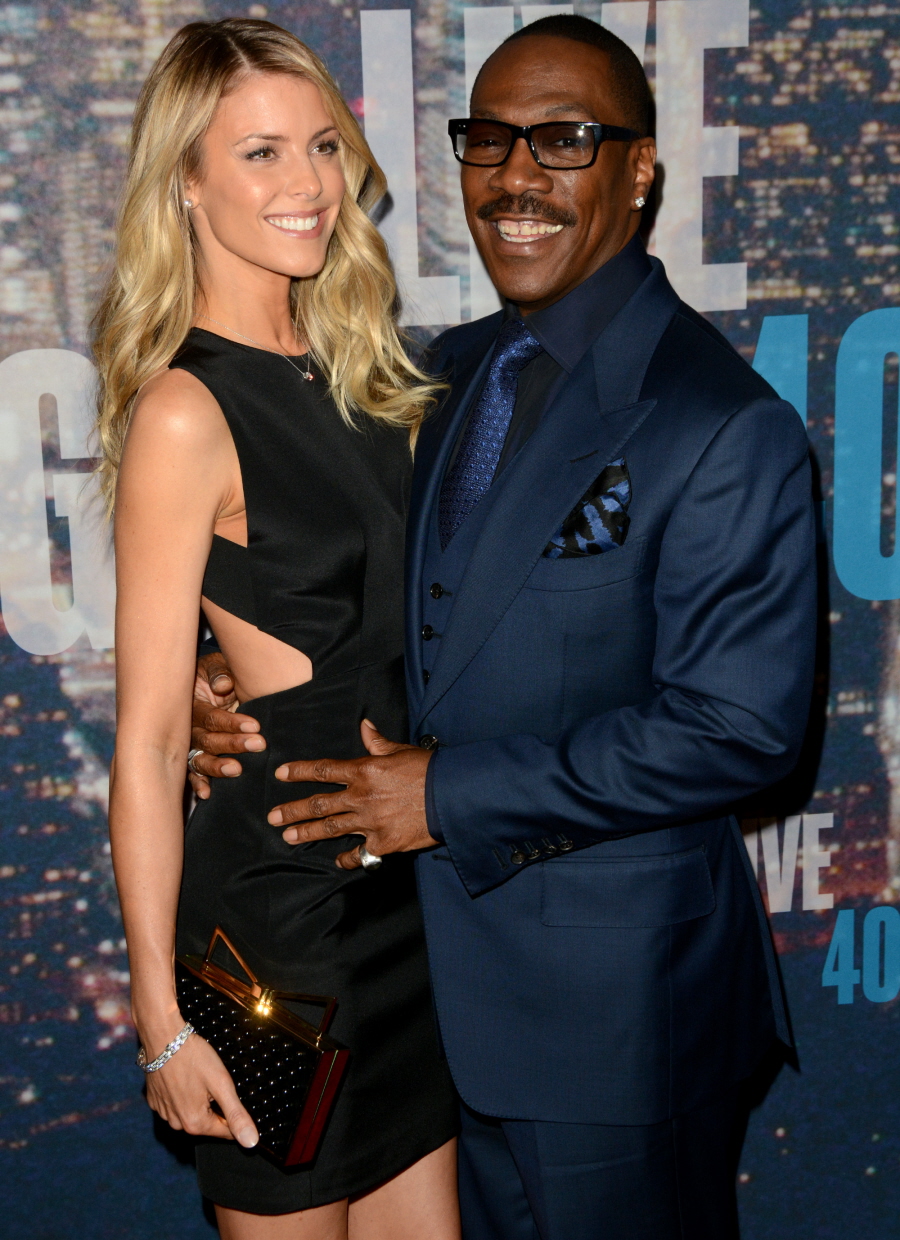 It's sort of amazing to think of how "undercover" Eddie Murphy is about most of his life. I was reading about him last month, when he came to Washington, DC to receive the Mark Twain Prize for American Humor (this recent WaPo interview with Murphy is pretty good), and I was sort of astonished to learn about some of the stuff he's up to… but quietly. He's often called a "hermit" or "intensely private," but the truth is that he's just not a famewhore. He lives his life and he doesn't seek attention. He's incredibly famous but most people just leave him alone.
Anyway, Eddie has been dating Paige Butcher – the leggy blonde in these photos – since 2012. Paige doesn't seem to be a famewhore either – they get pap'd together sometimes in LA, but I literally know nothing about her and I'm not sure she's ever said a word about their relationship. She's still not saying anything… on the record. But "somehow," the Daily Mail got the exclusive information that Paige and Eddie are expecting. This will be her first child and Eddie's NINTH CHILD. His ninth child with fifth baby-mama. Whoa. And Eddie is 54 years old, Paige is 36.
Eddie Murphy, 54, is going to be a dad again. The Oscar-nominated actor and his girlfriend, Paige Butcher, 36, will welcome a newborn in May 2016. This will be the comedian's ninth child, his first with Butcher.

'He couldn't be happier. Eddie really is a family man and loves all of his children, so he's so excited about having another one on the way,' a source close to the entertainer exclusively told Daily Mail Online.

Murphy fathered five children – Bria, Myles, Shayne, Zola and Bella – ranging in ages from 26 to 13 with his ex-wife Nicole Murphy, whom he divorced in 2006 after 22 years of marriage. The 'Dreamgirls' star also had three children outside of the marriage – a son Eric, 26, by Paulette McNeely; a son, Christian, 25, by Tamara Hood; and a daughter, Angel Iris, 8, by former Spice Girl singer Melanie 'Mel B' Brown.

'Even though he has eight children by four different women, they all come together on holidays and for sporting events and hang out at his mansion as one big blended family. All of the children love each other dearly and the women, having all moved on with their own relationships, co-exist very well together,' the source said.
The Daily Mail's sources also say that Paige is credited with taking Eddie out of his hermit-crab shell a little bit over the past three years, and she's encouraging him to go back to stand-up (which he hasn't done in decades). So… huh, I'll say something nice. At least this isn't a one night stand or some random hookup. Paige and Eddie have been dating for three years and they obviously care about each other and have a strong foundation. So maybe this isn't all bad news. Maybe Paige isn't about to get Mel B'd.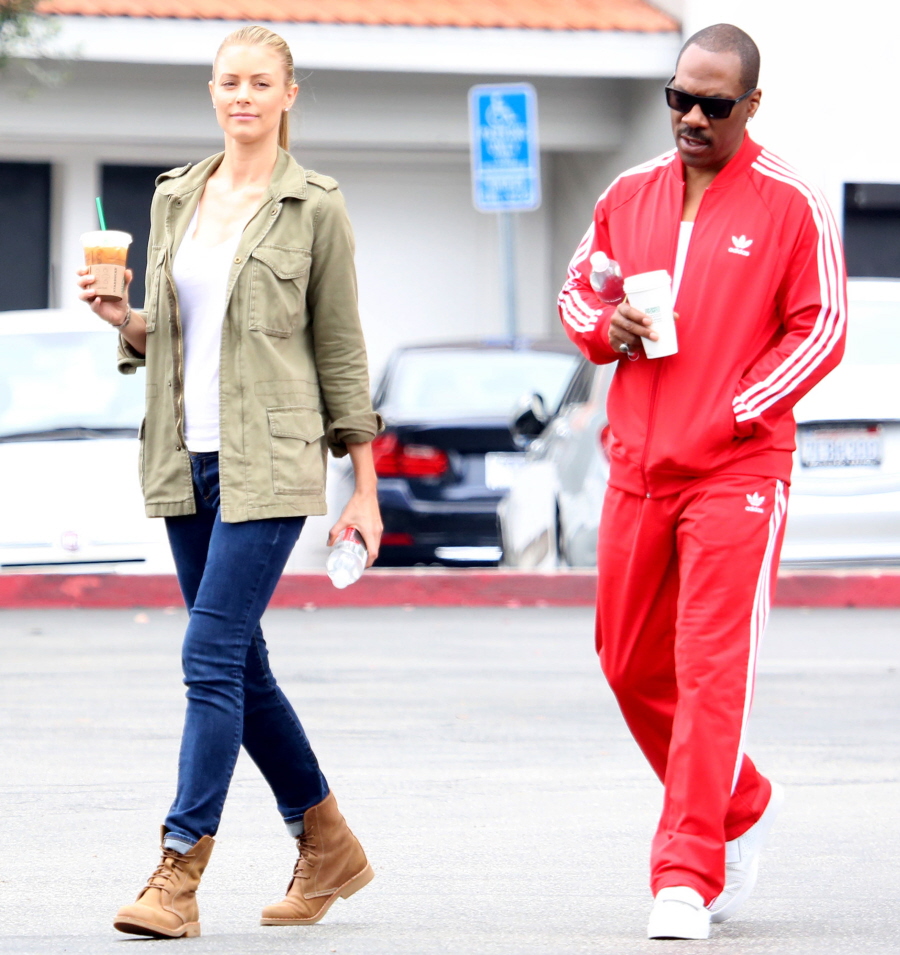 Photos courtesy of WENN, Fame/Flynet.