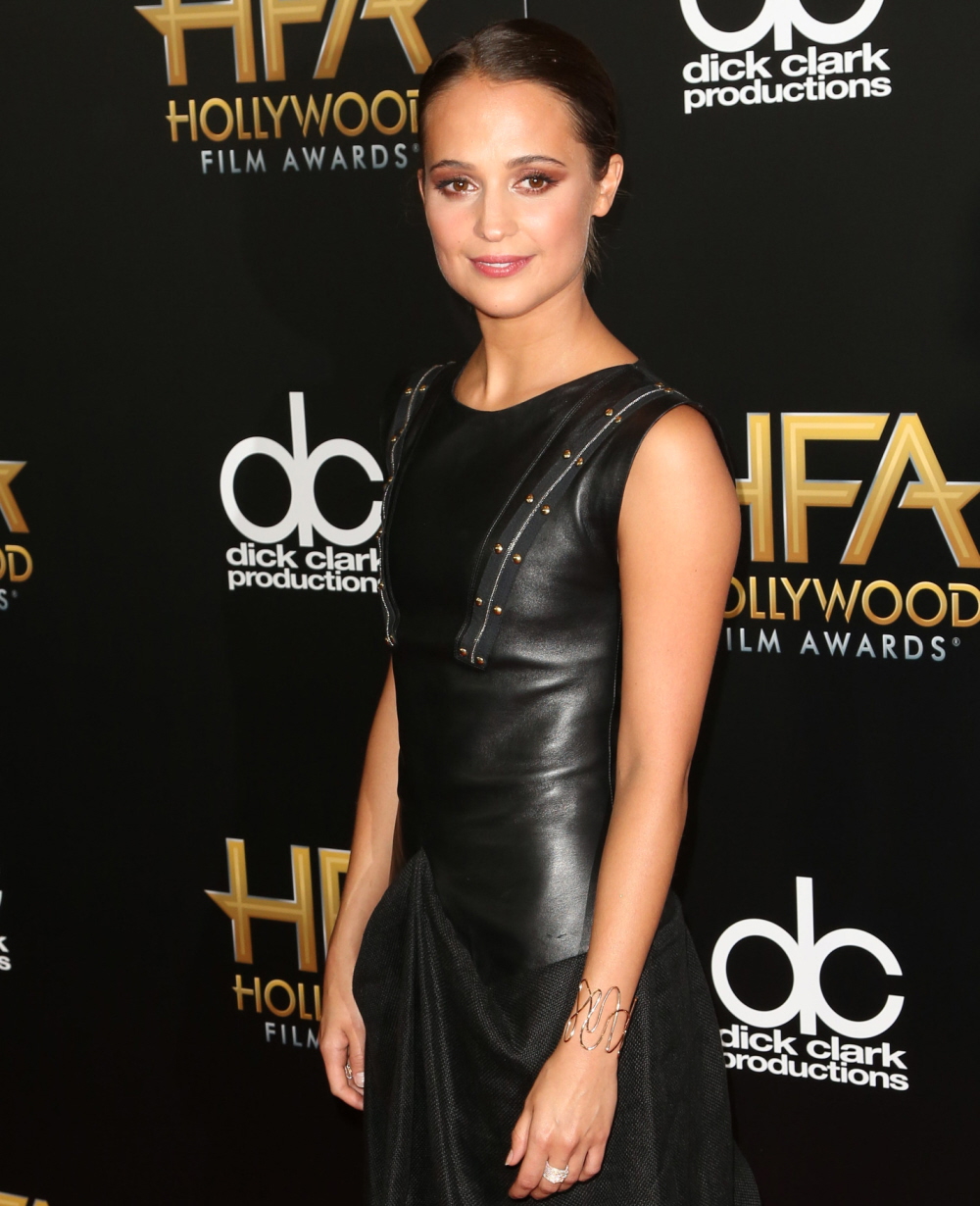 At the end of the day, I didn't hate the American/English version of The Girl with the Dragon Tattoo. I liked Daniel Craig a lot in that version, and Rooney Mara was decent. Of course, I thought the original Swedish films – starring Noomi Rapace as Lisbeth Salander – were much better, and Noomi's performance as Lisbeth is still the definitive on-screen portrait for me. The Craig/Mara film version didn't make back its cost. It made over $100 million of course, but David Fincher just went overboard with the budget. Plus, the Swedish films did crazy box office in Sweden and beyond – they were some of the most successful Swedish films of all time.
Anyway, long story short, it didn't seem like Sony Pictures was all that interested in making the sequels to TGWTDT. Rooney was recently asked about it and she was all "meh" and "I don't think anyone is doing another one." Turns out, Rooney should have just spoken for herself. Sony is going to make The Girl in the Spider's Web – which is the latest Lisbeth Salander book based on the writings of the late Stieg Larsson – and no one is interested in having Daniel Craig or Rooney Mara reprise their roles. Ouch. And guess who they want for Lisbeth now? Alicia Vikander!
Sony's rebooting the Lisbeth Salander franchise as Steven Knight prepares to adapt "The Girl in the Spider's Web" Rooney Mara will not reprise her role as hacker heroine Lisbeth Salander in Sony's forthcoming adaptation of "The Girl in the Spider's Web" and Sony Pictures is interested in having Alicia Vikander replace her in a proposed reboot of the franchise, an individual familiar with the studio's thinking has told TheWrap.

Director David Fincher and star Daniel Craig are also unlikely to return for the sequel, which will be based on the fourth novel in the late Stieg Larsson's Millennium series that was written after his death by David Lagercrantz. Sony had initially been planning to adapt "The Girl Who Played With Fire," shelling out mid-seven figures for a script by Steve Zaillian. "Fire" is now expected to follow "Spider's Web," which Oscar-nominated writer Steven Knight ("Locke") is in negotiations to adapt for the studio.

Scott Rudin and former Sony chief Amy Pascal will produce "The Girl in the Spider's Web" with Elizabeth Cantillon and Swedish production company Yellow Bird, which produced the original movie starring Noomi Rapace as Lisbeth.

The "Dragon Tattoo" sequel is expected to come in at a much lower price than Fincher's film — a holiday release that had difficulty recouping its $90 million budget, not including P&A costs. Sony isn't expected to start the high-profile casting process until after Knight delivers a script, but Rudin and Pascal are said to be fans of Vikander, who has the right look to play Lisbeth — which could make for a smoother transition.
I can understand the thought process of "well, we've already spent so much money on the book rights and the screenplays, why not just make the film?" But how many different actresses are going to play Lisbeth, for the love of God? And no, I don't believe Alicia Vikander would be all that impressive as Lisbeth. Alicia is Swedish and petite, and that's it. Those are her only similarities with Lisbeth. I also don't understand how this "reboot" is supposed to work when they're planning on starting the reboot with the fourth book chronologically (The Girl in the Spider's Web) rather than the actual second book (The Girl Who Played With Fire).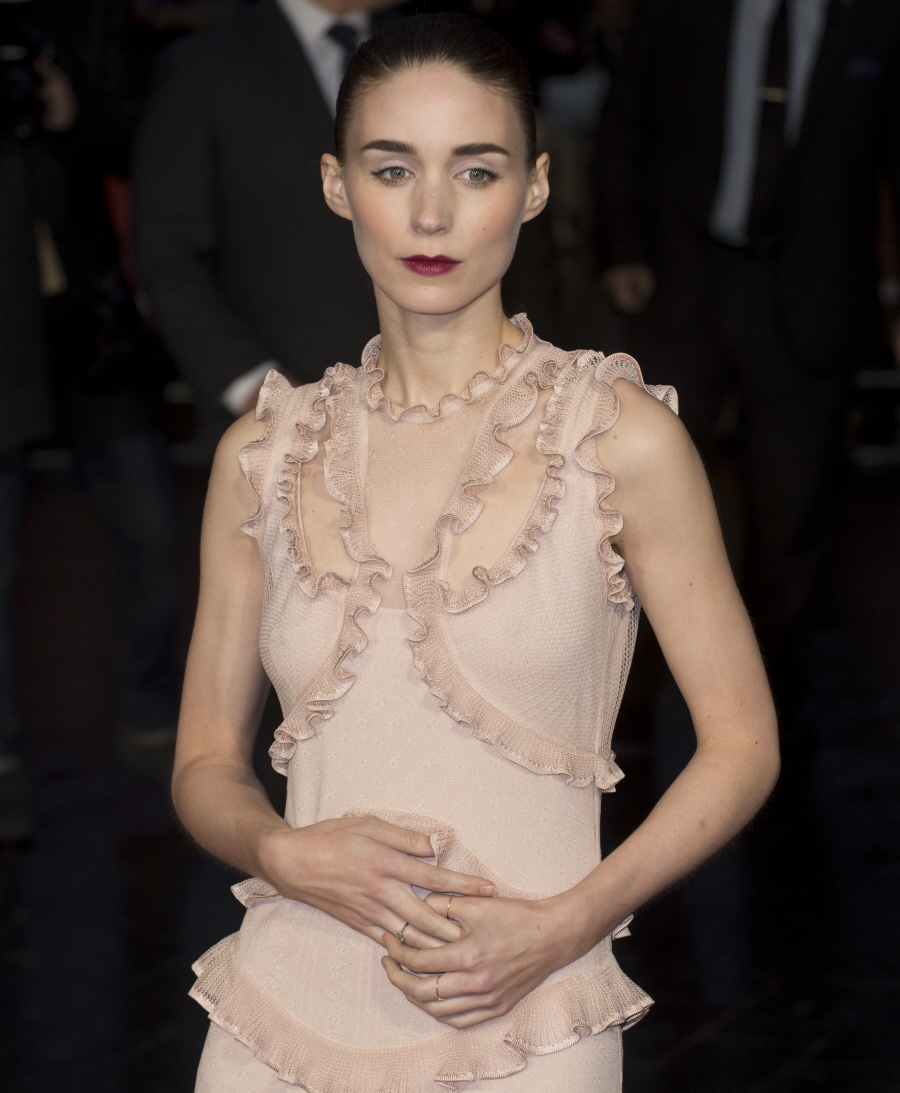 Photos courtesy of WENN.