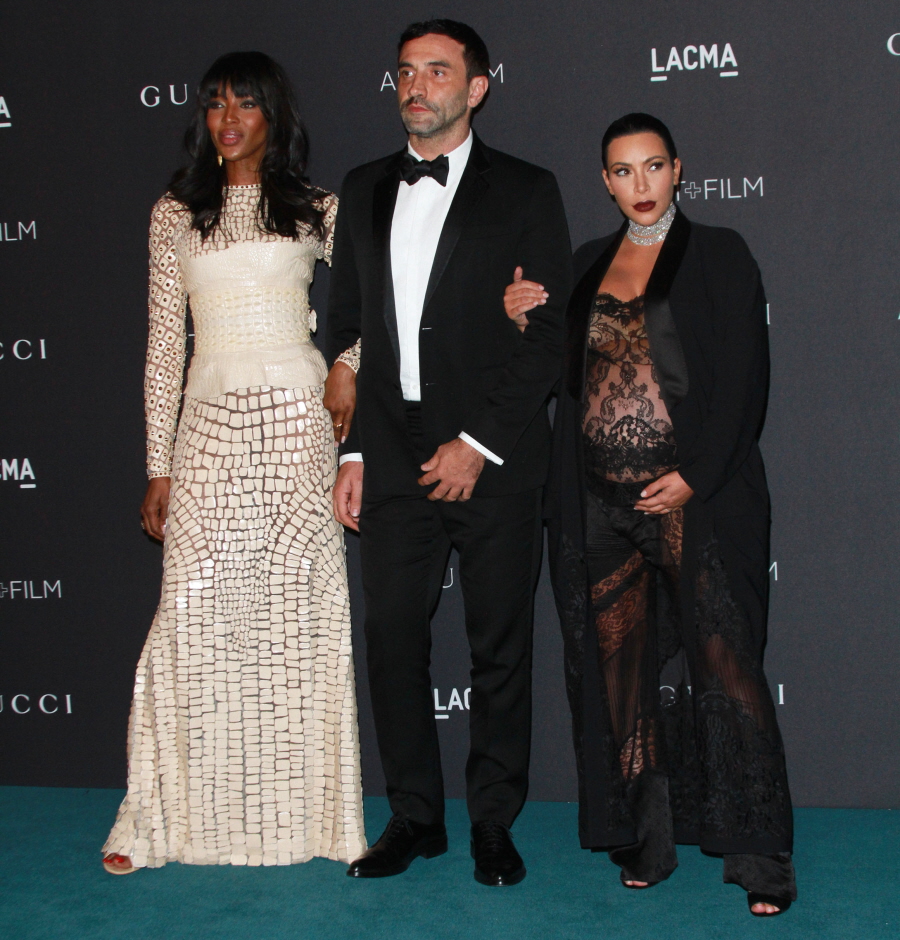 There was some amazingly bad style on display at Saturday night's LACMA Art+Film Gala. This year's LACMA gala honored James Turrell And Alejandro Inarritu and they got a really good turnout, tons of A-listers and big-name fashion girls. They also got Kim Kardashian. Kim has attended the LACMA galas in the past, usually with Kanye West. Kanye wasn't there this weekend though, so Kim's date was Riccardo Tisci. She also had to pose with Naomi Campbell, because that's life and Kim would have been honored to get a face full of Naomi's phone. Kim was also one of the few women not wearing Gucci – Gucci was a co-sponsor of the event! Still, Kim wore Givenchy, because of course. And it was absolutely a tragedy, so much so that I actually feel sorry for her. I hate what Tisci does to her when she's pregnant.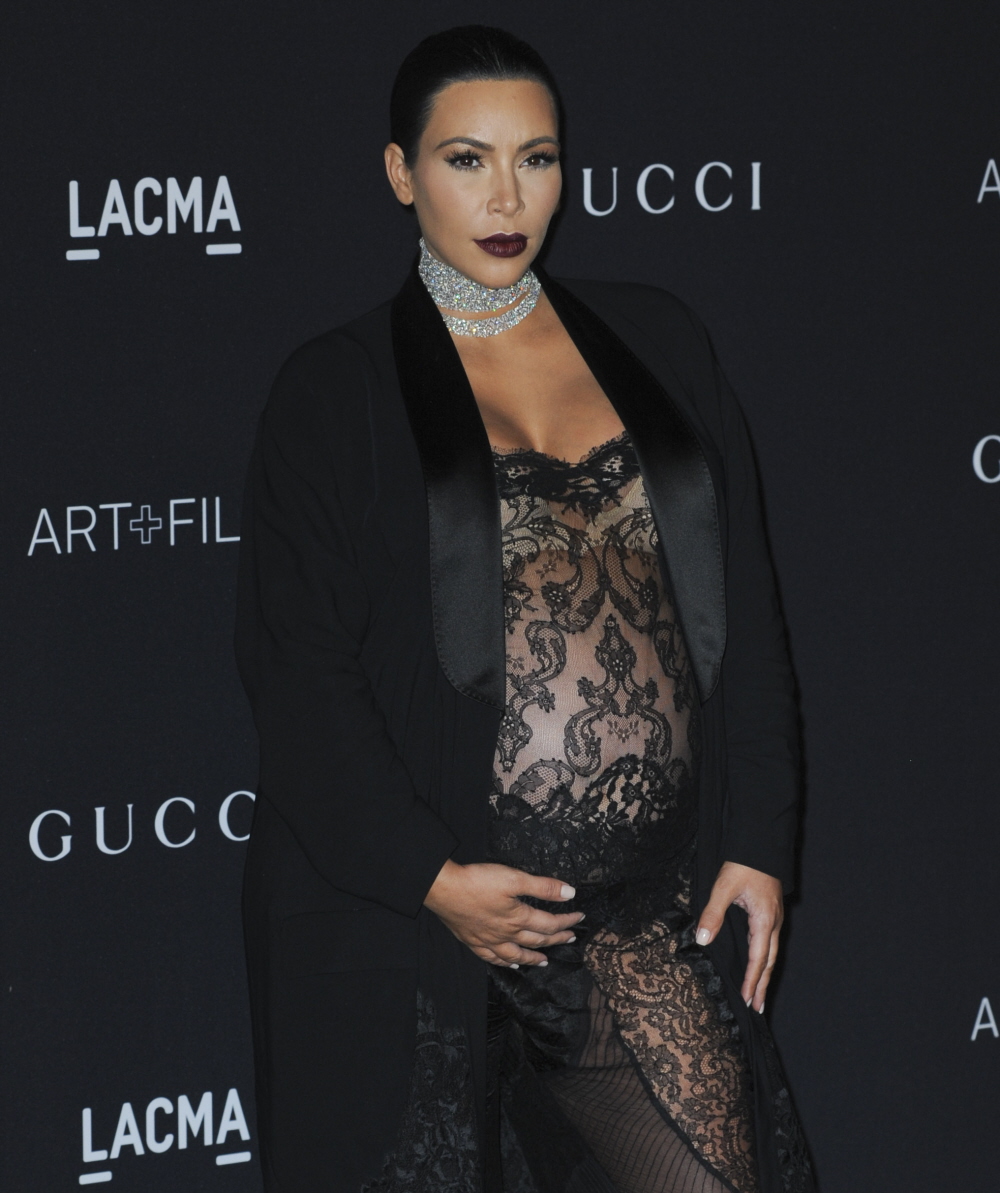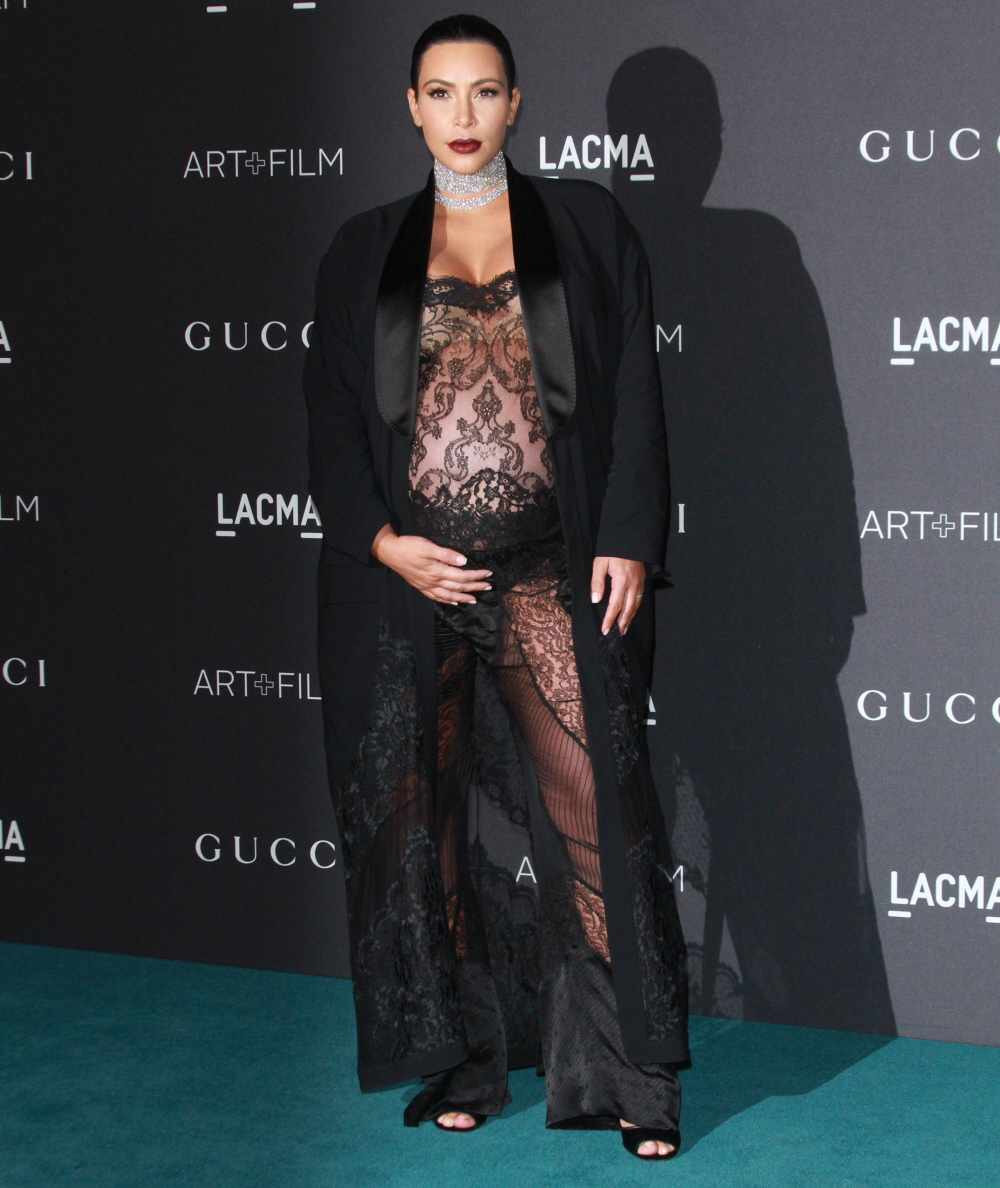 More photos… here's Jared Leto in Gucci. His hot pink satin blouse matches his janky pink dye job. Otherwise, the suit itself is nice.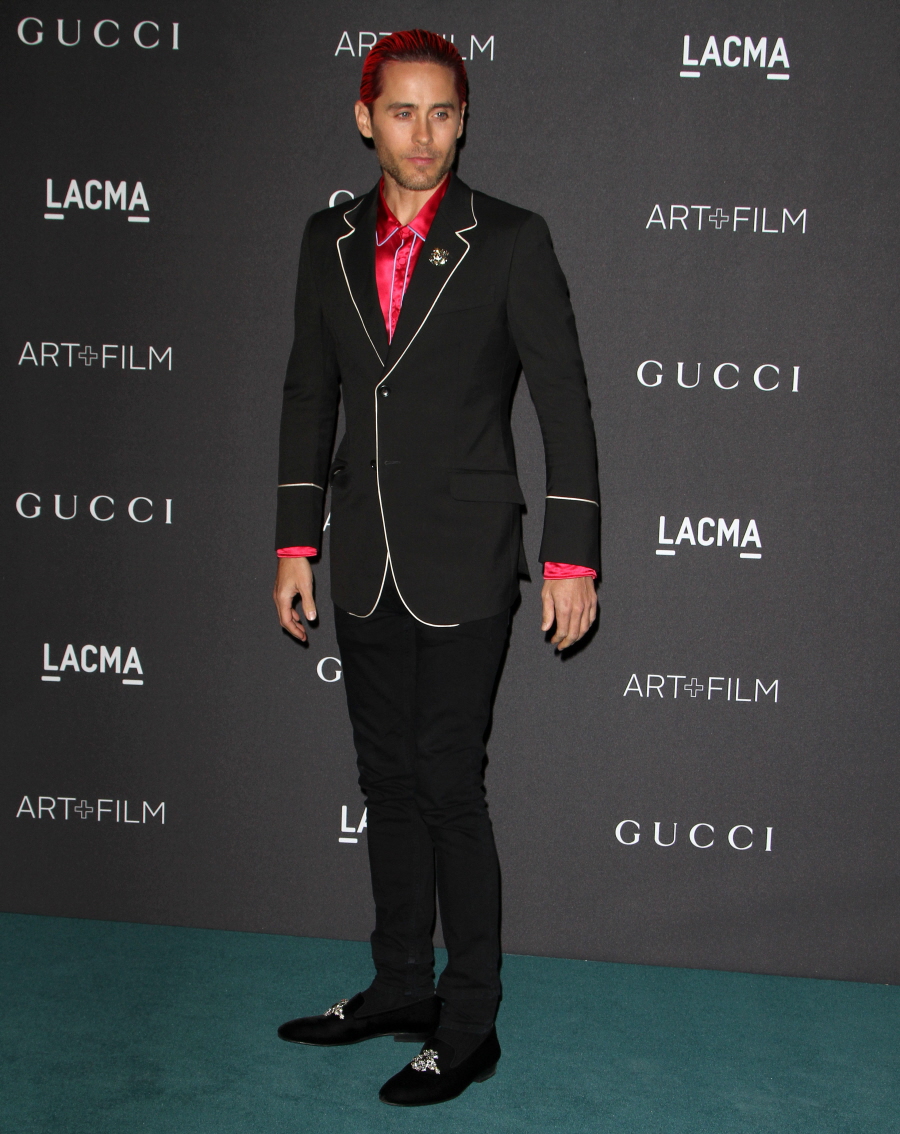 Rosie Huntington-Whiteley and Jason Statham in his-and-hers Gucci. A lot of women were wearing this shade of pink because Gucci is trying to make this shade "happen." What would you call it? Cotton candy pink? Bubble gum pink? Whatever it's called, it's a difficult color to wear because it doesn't really read as sophisticated, you know?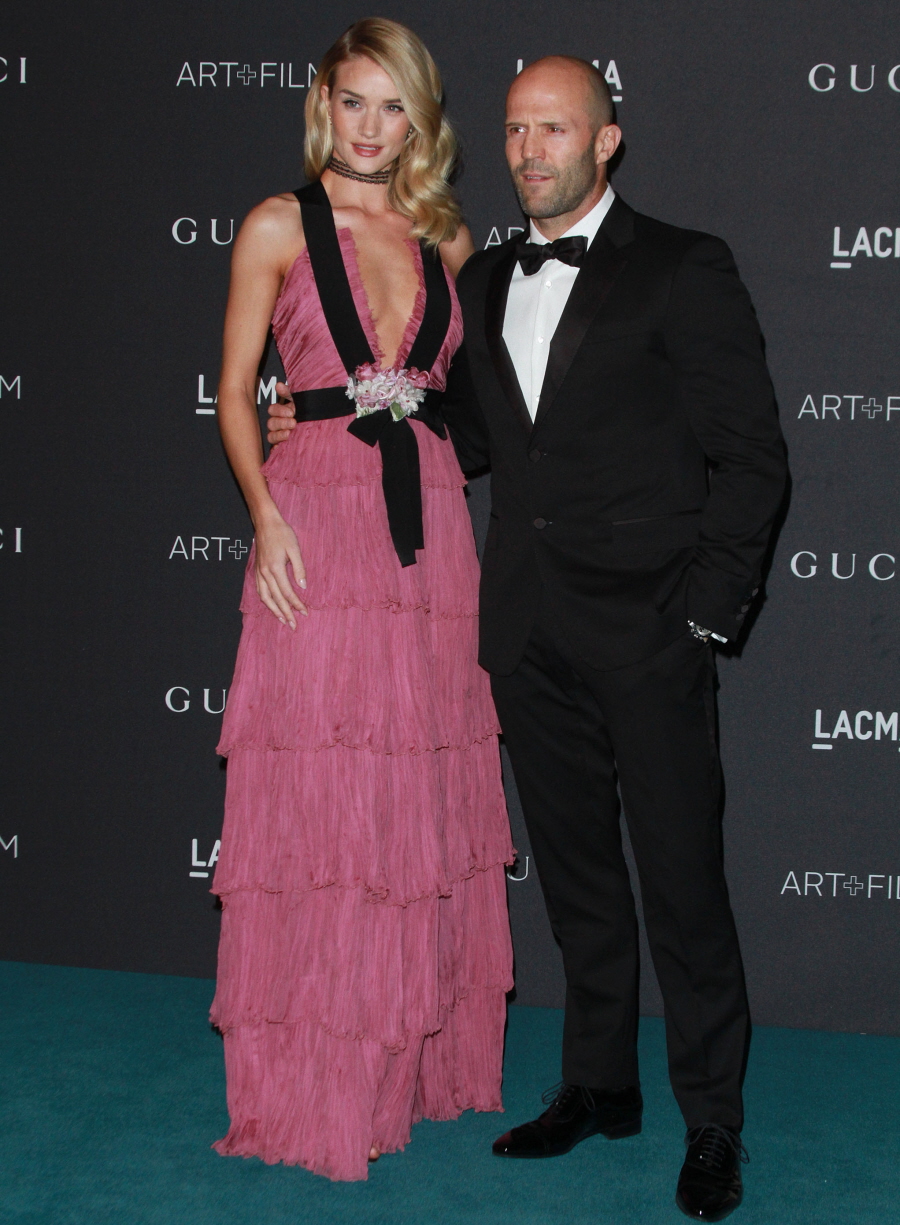 Reese Witherspoon in the most basic black dress you've ever seen. I actually like Reese in very clean, minimalist styles, but this is TOO simple.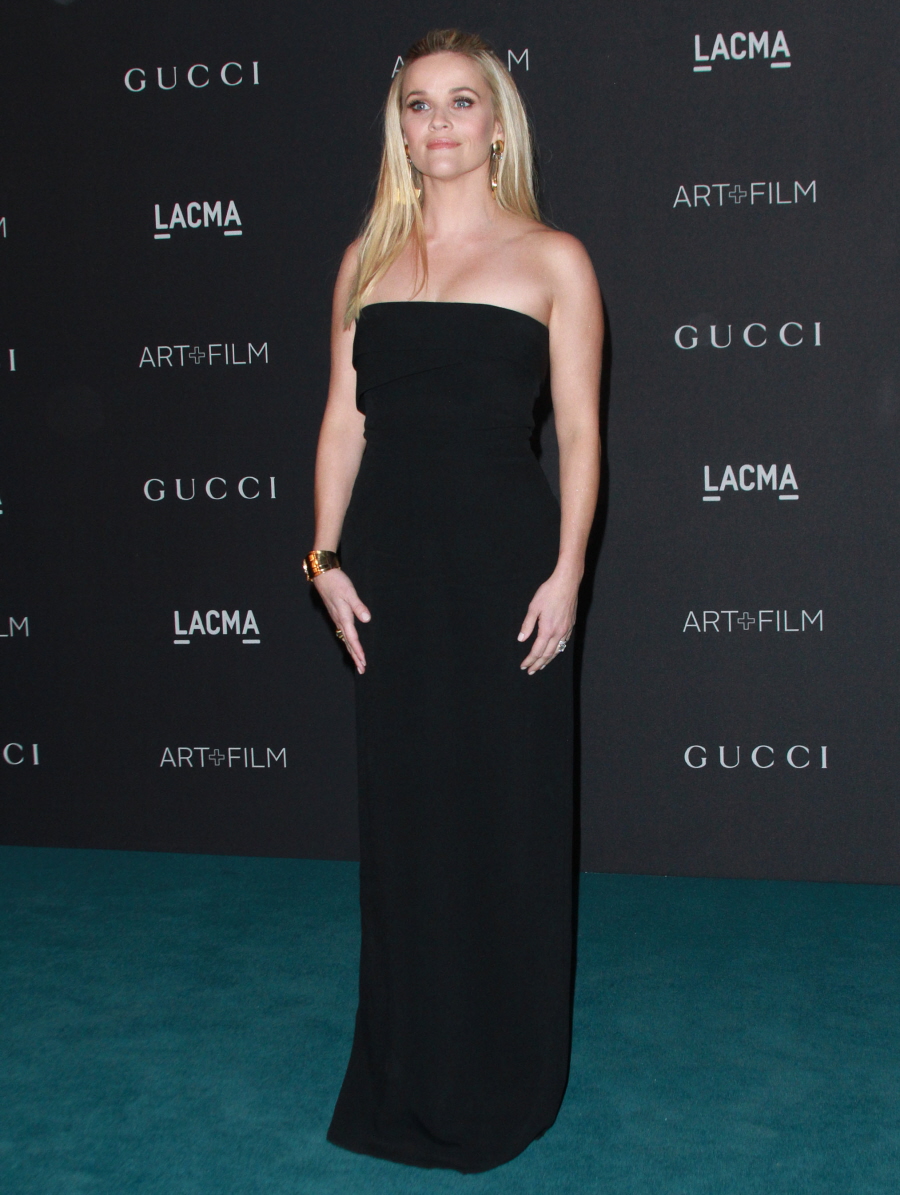 Saoirse Ronan in a Gucci mini. She's so pretty and she's transitioned from child actor to mature actor flawlessly. She comes close to pulling this off. I would have liked to see fewer wrist ruffles, I guess.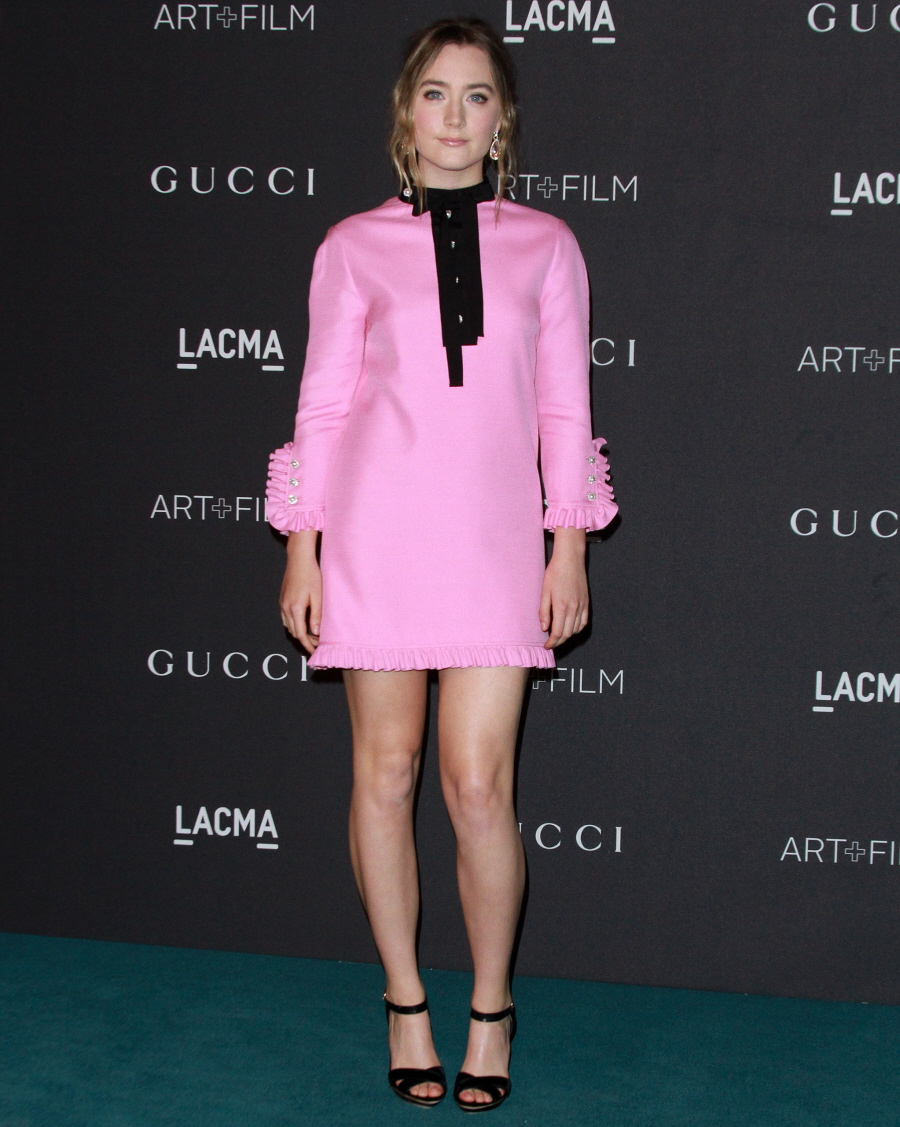 Photos courtesy of WENN, Fame/Flynet.