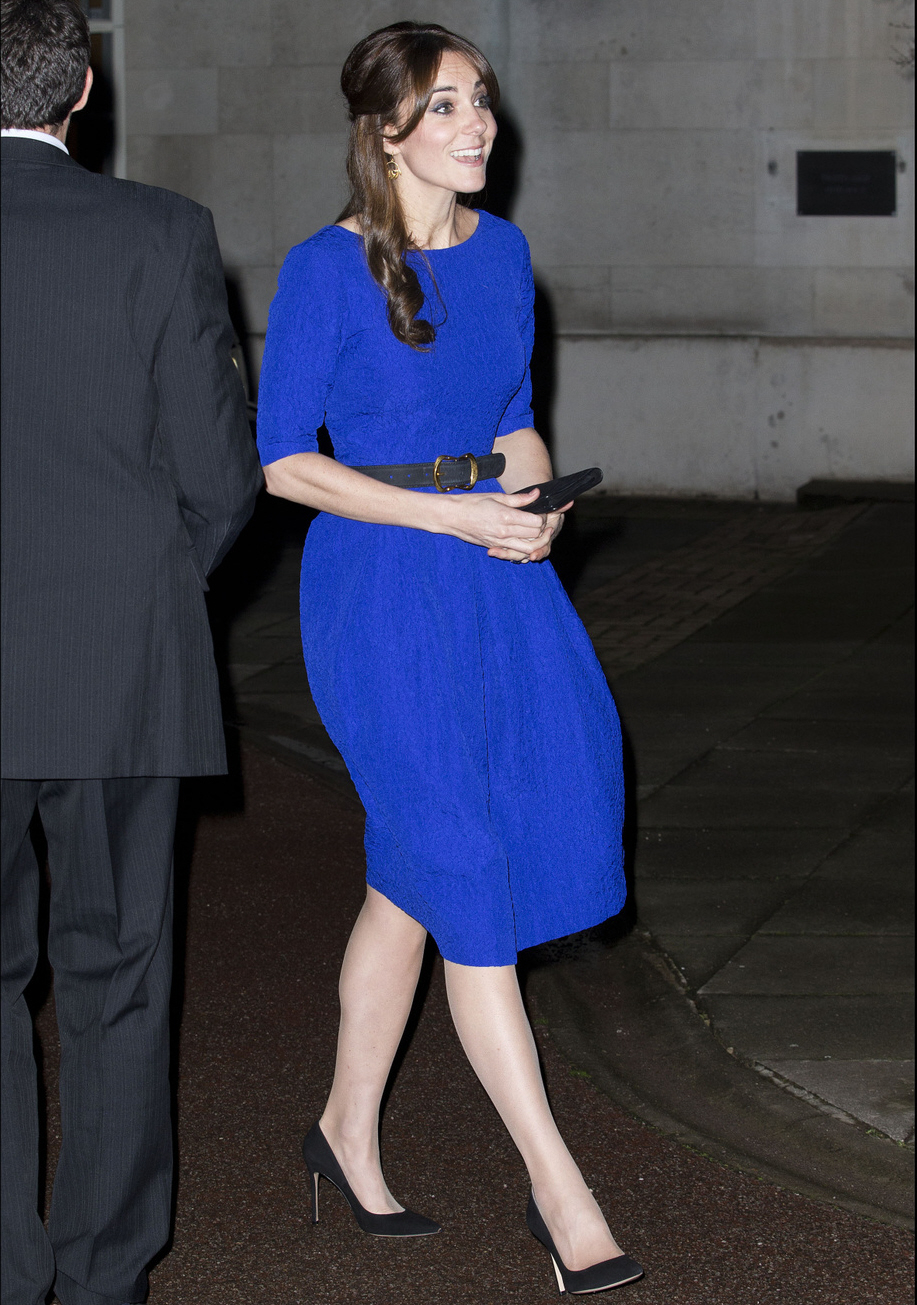 My God. At this point, I would be perfectly willing to offer my services to the Duchess of Cambridge, free of charge. I would gently explain to her that there's a difference between dressing for day-time professional events and dressing for glitzy evening events. I would explain that she's not fooling anyone with wiglets worn as hair-hats. I would tell her that the sausage curls simply need to go. I would threaten to take away her eyeliner until she grasped these simple concepts.
These photos are of Kate at last night's Fostering Network's Fostering Excellence Awards. It's a real awards gala and it was held in the evening. So of course Kate wore an utterly simple day-frock. This dress is her first time (??) wearing an Indian designer – this piece was designed by Saloni, a London-based Indian designer named Saloni Lodha. Kate purposefully wore an Indian designer because it was recently announced that she and William would be doing a royal tour in India next year. The dress costs £555 (roughly $843) and she's got several dresses that are very close to this color. This event would have been the perfect outing for one of those lacy Dolce & Gabbana dresses (that she has in at least two colors). Also: did she just throw on a cheap belt? I don't think the belt was the designer's choice.
As for the hair… it's like she doesn't want our help. It's like she's been blinded by wiglets. It's like no one working with her will say, "Actually, this does not look good AT ALL."
Not only did Kate do this Fostering Network event, she was also out with William during the day yesterday. They went to the French Embassy in London and signed the condolence book for victims of the Paris Attacks. I'm including @KensingtonRoyal's tweet about it. Am I the only one obsessed with their signatures?
The Duke and Duchess signed a book of condolence @FranceintheUK for the victims of the #ParisAttacks this afternoon pic.twitter.com/jpqXLF2uiN

— Kensington Palace (@KensingtonRoyal) November 17, 2015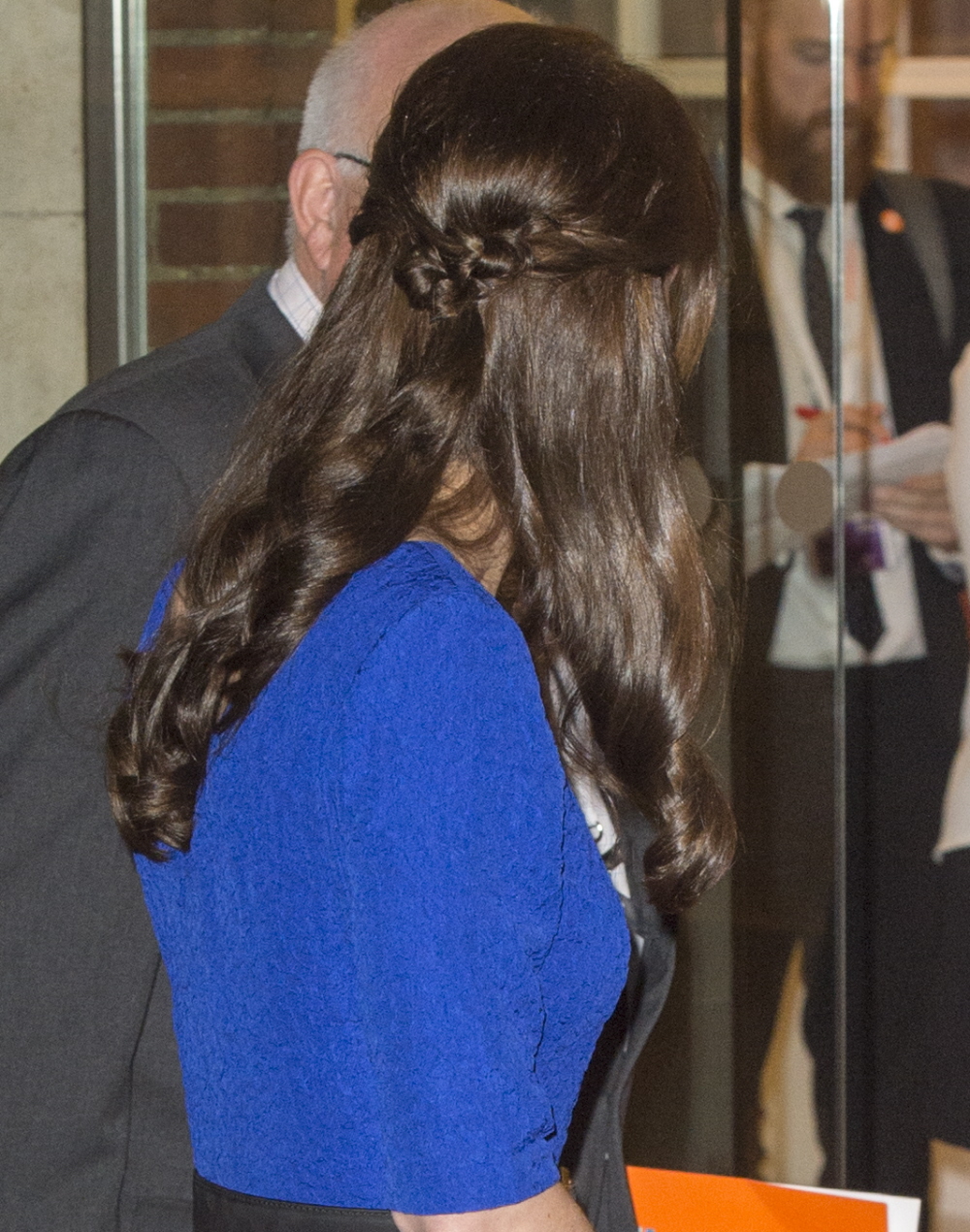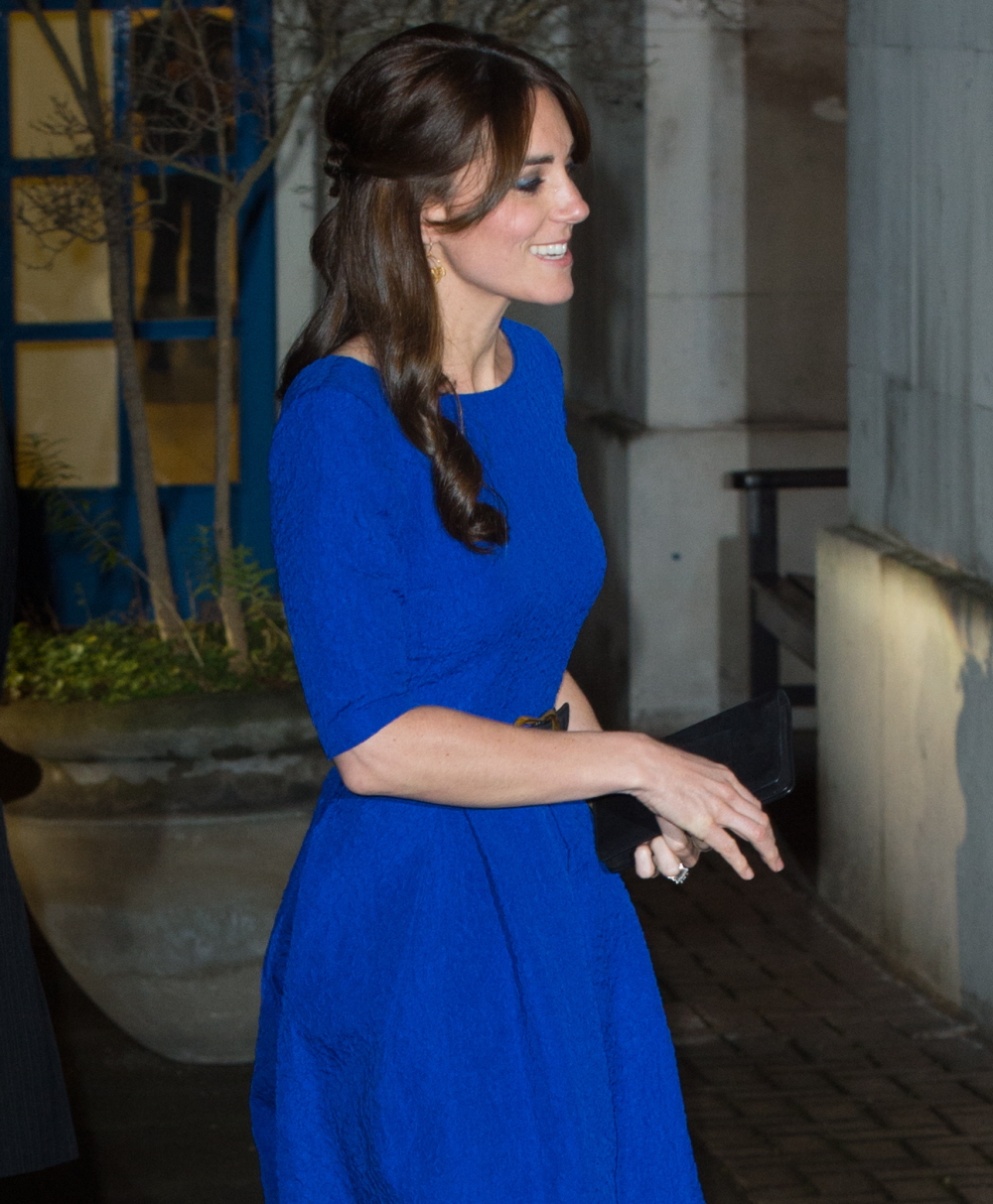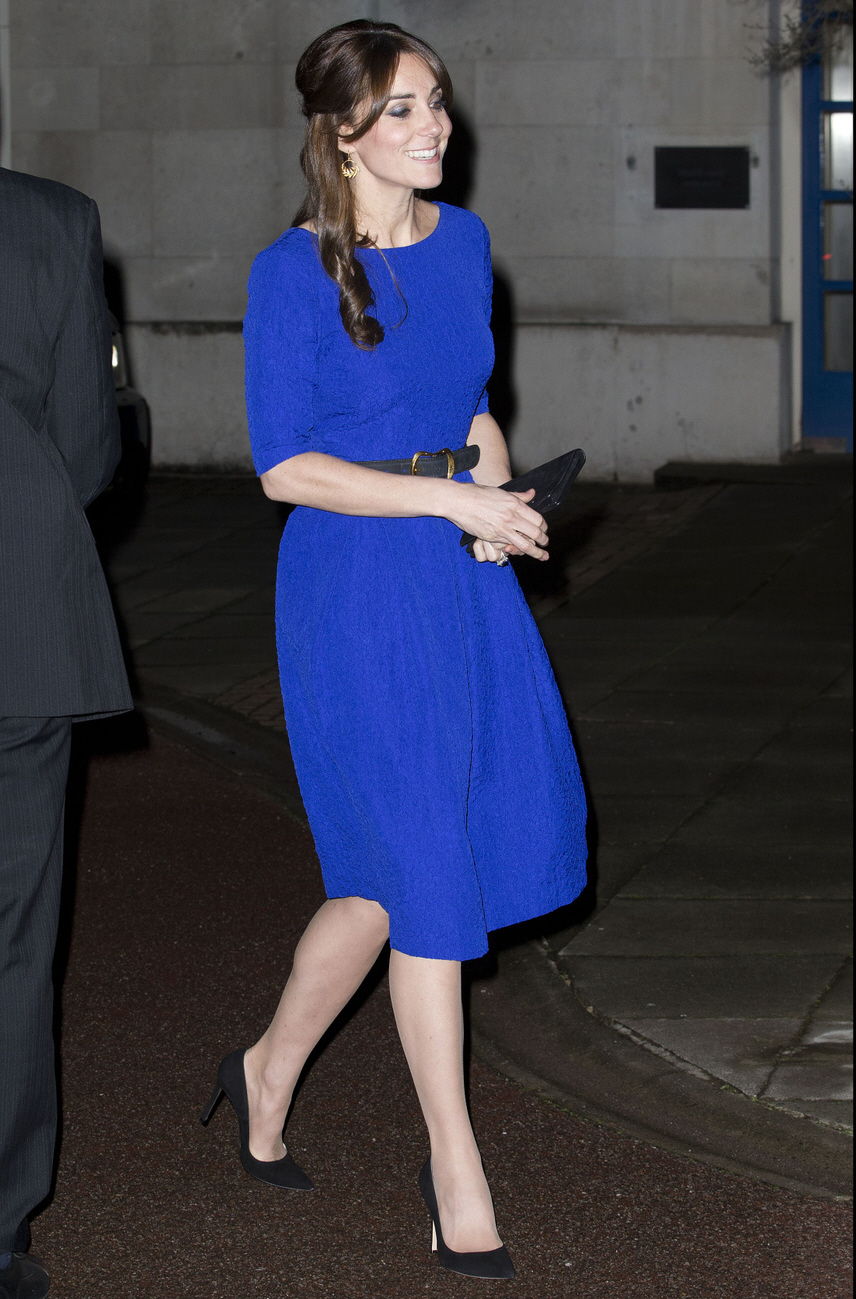 Photos courtesy of WENN, Pacific Coast News.