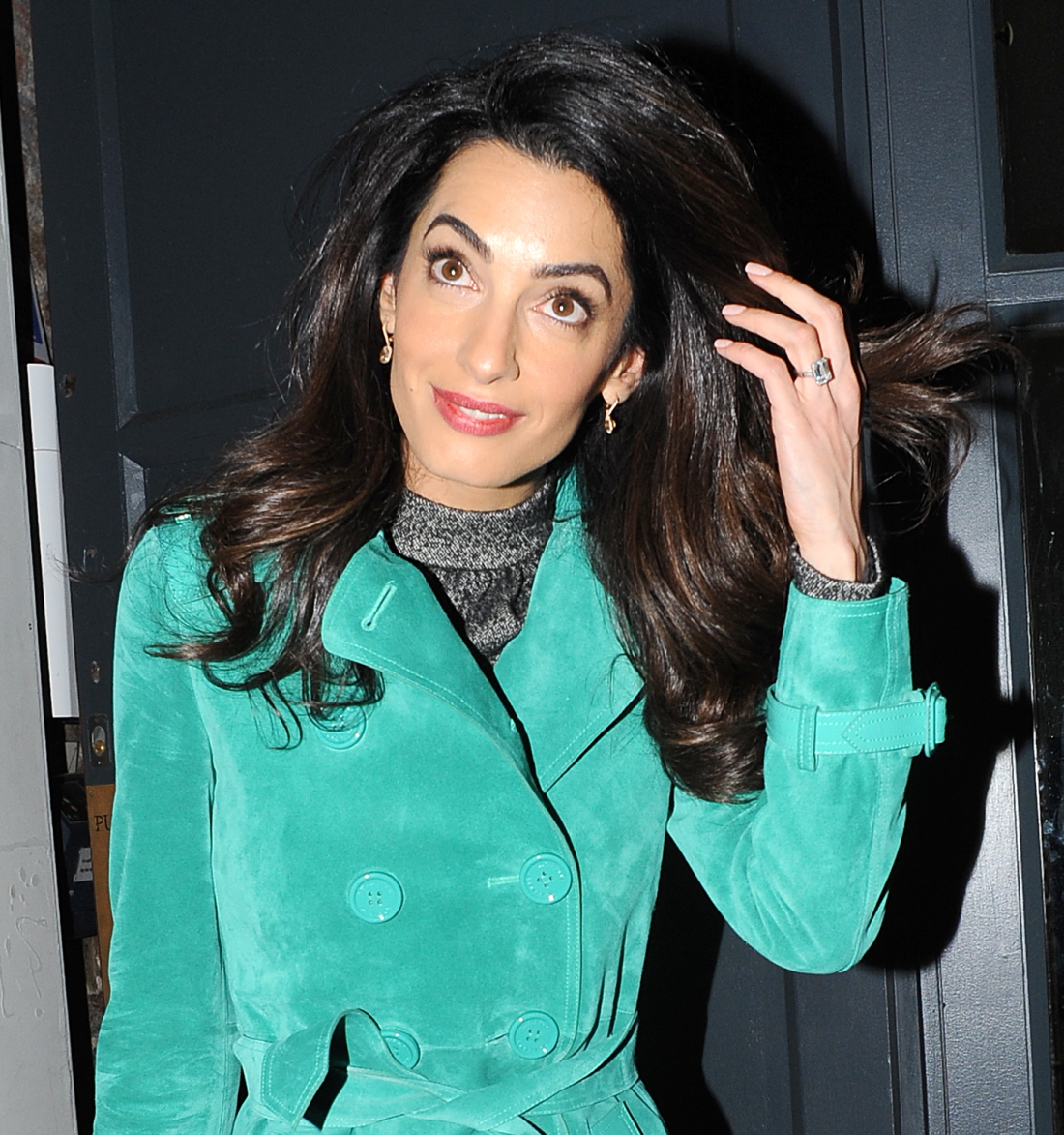 George Clooney really spent some money and effort choosing a big, glitzy engagement ring for Amal Clooney. Her emerald-cut, 7-carat diamond ring apparently cost something like $750,000. She wears it often enough, when she's out on town in LA, NYC and London. But some days, she just wears her diamond wedding band and that's fine too. As it turns out, Amal doesn't like to wear her blinged-out engagement ring while she's working. She thinks the huge rock distracts from the issues at hand (ha, get it?). So… Amal has asked George to get her a new ring. Something smaller and simpler.
Amal Clooney has taken off her dazzling £450,000 engagement ring in favour of something more low key. The human rights lawyer, 37, who married George Clooney in September last year, is said to be seeking a simple platinum band instead, after fearing that the hugely expensive sparkler was too ostentatious for her work as a human rights lawyer. The Lebanese-British lawyer regularly jets around the world for high-profile cases and, according to reports, felt that the ring might detract from the seriousness of her work.

A source told the Mirror: 'Amal has told friends she wants a more understated engagement ring specifically for when she's working on serious cases. People constantly stop her and admire it for a closer look. It is a massive rock and there is no hiding it. She absolutely loves the ring and won't be getting rid of it but she just wants something simpler for her big cases.'

Amal has sported the huge rock since soon after actor husband George, 54, first proposed in April 2014. After the couple were wed in a star-studded ceremony in Venice, both wore wedding bands with Mrs Clooney favouring a diamond-encrusted band. Now the London-based lawyer, who works for Doughty Street Chambers, is said to have spent time admiring more simple jewellery at Cartier in London.
God, if only all of us could be so lucky, right? Champagne problems! "Ugh, my diamond ring is just too pretty, too big, too sparkly and too distracting, I can't even work!" Anyway, I totally understand why she's doing this and I doubt George will have a problem with it. I guess I don't completely understand why she needs a whole new ring though – couldn't she just wear her diamond wedding band professionally? And then she could add her engagement ring for night-time events? But hey, if I was in her position, I would be trying to get another diamond ring out of George too.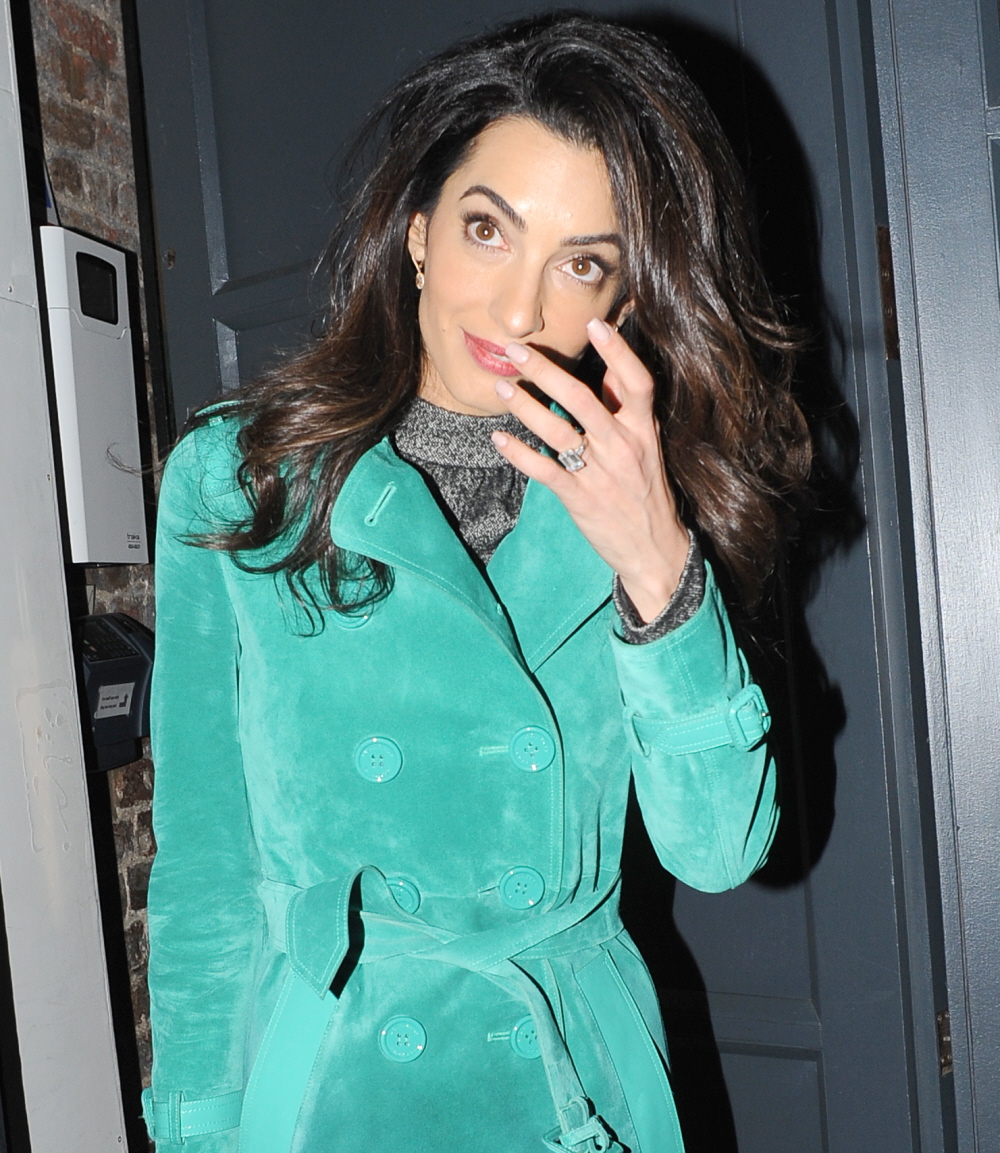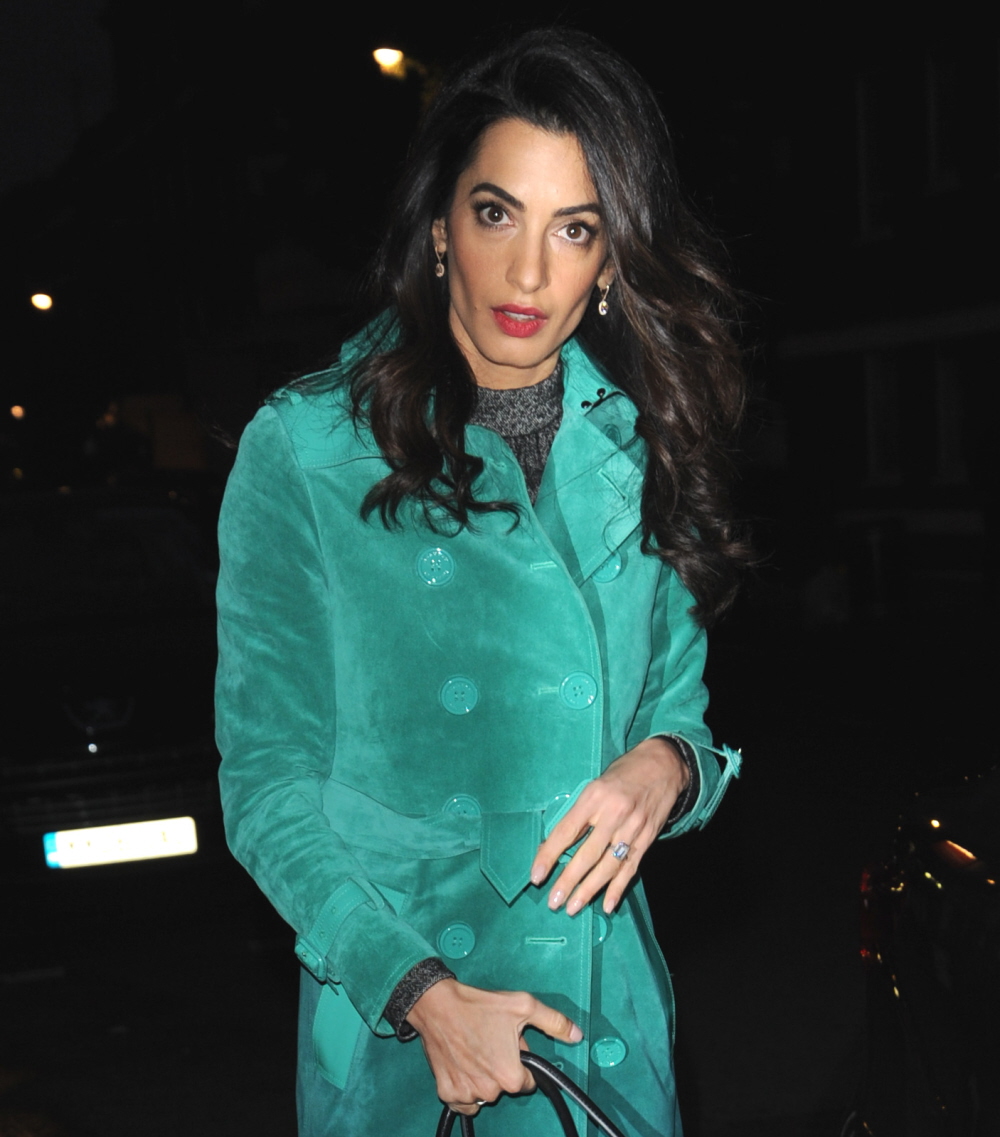 Photos courtesy of WENN.