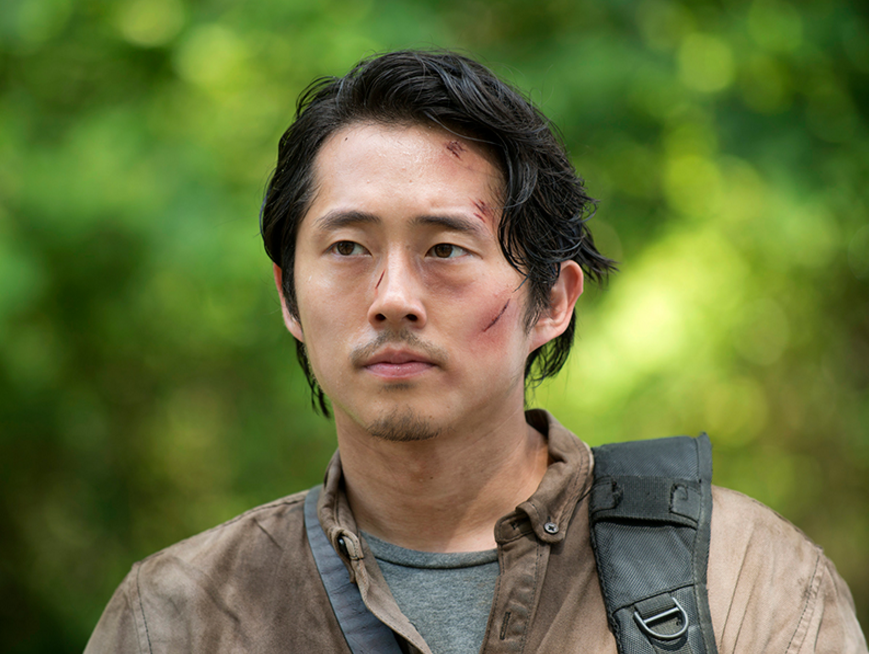 Spoilers for past episodes of The Walking Dead follow
There's someone who drives around my town in a car with a big "Walking Dead" sticker on the side. Last week, after getting a coffee at Sheetz (a gas station and convenience store), I saw the car parked outside (I swear I didn't follow them there) and sat around waiting for them to come out so I could ask this random person what they thought of producers holding Glenn's fate over our heads for weeks. I figure anyone who has a giant Walking Dead sticker on their car would want to discuss plot points with strangers. Then I saw my friend getting gas so I stopped to talk to her and missed my big opportunity. I will talk to them someday! If you are reading this and you live in a small town in Virginia and have a giant silhouette of Rick Grimes on your silver Chevy – please email me, let's get coffee.
While I don't yet know what my town's Walking Dead superfan thinks of the show's multi-week cliffhanger, many of you have found it ridiculous and frustrating. It was finally resolved this week, four weeks later, and I've read so many different theories about Glenn that I already had a strong inkling how he would survive – he crawled under the nearby dumpster and waited it out as walkers ate Nicolas. When Glenn finally decided to leave his hiding spot all the walkers were miraculously gone and teenage former Alexandria resident, Enid, happened to be right there on a nearby roof, waiting with a bottle of water for him. How did she even know he was there?
Luckily, this wasn't yet another capsule episode where we only saw what happened to a handful of characters in one place. We got to see how the people inside Alexandria were faring and the timeline finally caught up with most of the characters, except for Sasha, Abraham and Daryl. I hope they come in to save the day with those weapons Abraham recovered, but we'll have to see. Next week is the mid-season finale and then WD doesn't come back until February.
Steven Yeun, the actor who plays Glenn, was on Talking Dead Sunday night live from Atlanta. He said that he's been holed up in his apartment getting takeout, presumably because he has to stay in hiding for the show. One of the producers, Gale Anne Hurd, said that WD cast are barred from even telling their spouses or partners about future plots. Yeun was grateful that he's been given another chance and said he's been "so amazed" at the fan response. He also said it was hard not to be able to talk to his friends and family about his character. You can read more of what Glenn said on Entertainment Weekly.
Showrunner Scott M. Gimple was also on Talking Dead, where he tried to offer this BS philosophical excuse to explain why it took a month for them to reveal whether Glenn was alive or dead. "The story we were telling was one of uncertainty. When people leave the walls – in this case of Alexandria – they don't have cell phones. They aren't rocking '80s beepers. You don't know what happens. You have no idea. When they leave, that could be the last time you see them. And I think it was important to do a story this year about uncertainty, and the audience would share that uncertainty that the characters had, like in episode 5. Maggie didn't know what happened to Glenn, and I wanted the audience to be exactly where she was – to feel the exact same way."
Then Gimple said something that, hand to God (I'm an atheist but I swear on whatever), I didn't read or hear prior to writing that intro, which did happen. He said "It is a dream come true to provide a collective experience – to provide something that was around when I was a kid – which is, you could talk to a stranger about TV." Ok, so he definitely got me there. He got me so mad I wanted to vent to my town's Walking Dead superfan.
Oh and WD has a response to those of us who think they're bastards for making us wait a month to hear what happened to Glenn. This is called a fallacy of relative privation or the "not as bad as" argument, and it's weak. Plus I don't know many GOT fans who give a sh*t about Jon Snow.
And you guys thought WE were torturing our fans… https://t.co/TJbjPHgVix

— The Walking Dead (@TheWalkingDead) November 23, 2015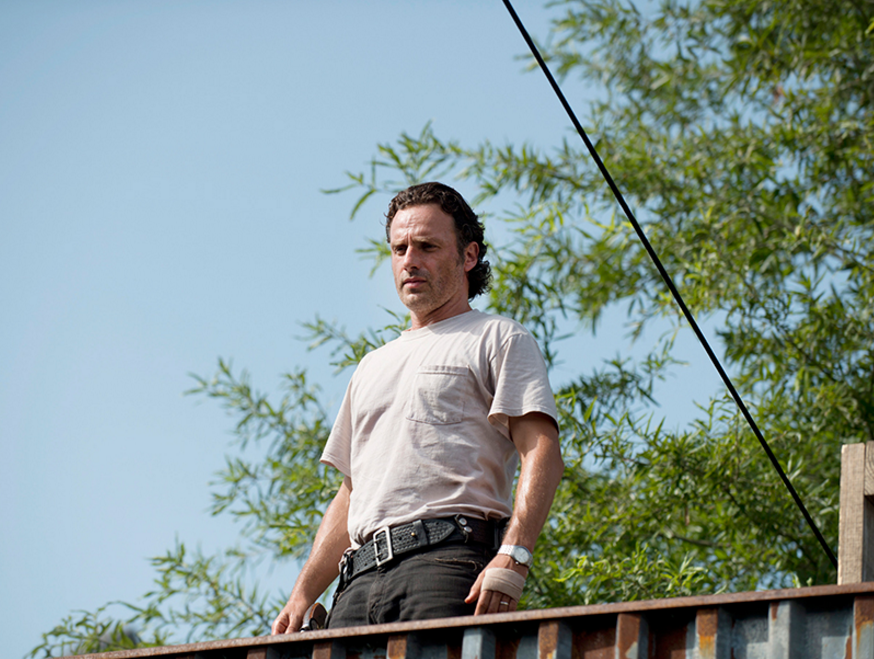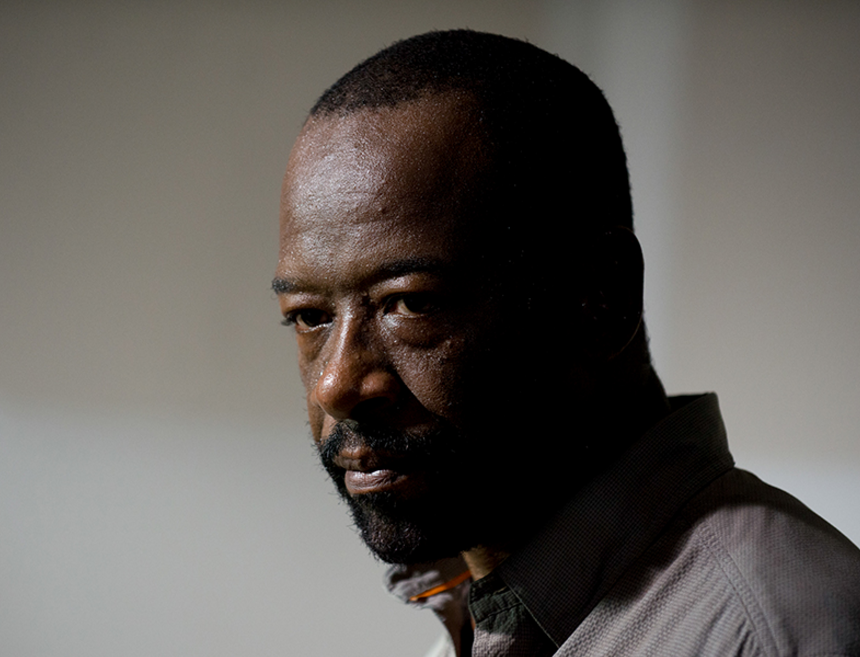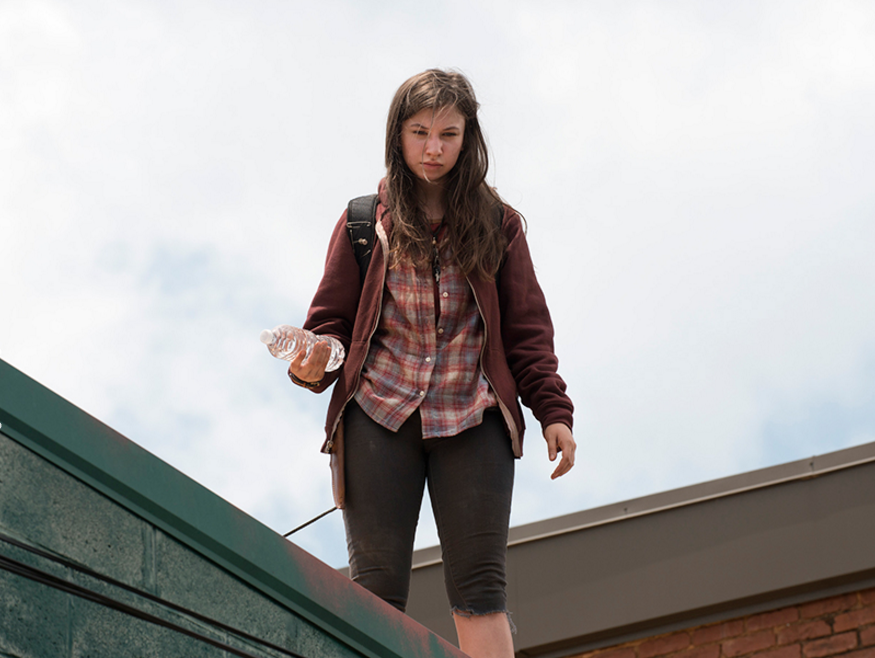 photos credit: Glen Page/Amc