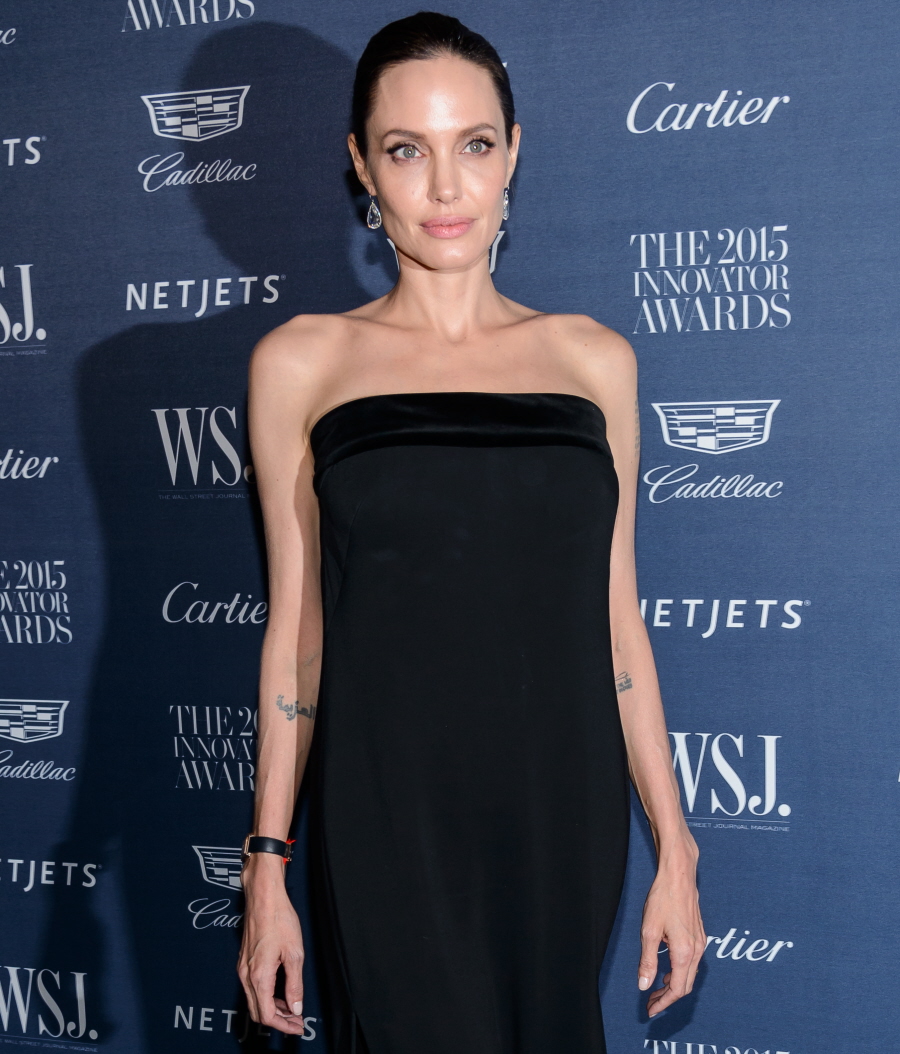 I've never seen Bride of Frankenstein, so I have no feelings about the idea of present-day Hollywood remaking the 1935 film, which starred Boris Karloff (as the monster) and Elsa Lanchester (as the bride). Do I think it's a bit unoriginal to do a remake of a film that is widely considered to be a classic in its genre? Sure. Do I think the endless remakes are tedious in general? Of course. But if they're going to remake it, at least they're going to try to do it right. Apparently, the whole reason Universal agreed to finance Angelina Jolie's By the Sea was because they wanted to maintain their relationship with her so that she would agree to star in a remake of the Bride of Frankenstein. I could totally see that. THR did a detailed analysis of the financial failure of By the Sea and why Universal agreed to waste $40 million on Angelina's vanity project. You can read the full piece here. Some highlights:
Universal did Angelina a "favor" & people are lying about the money. Donna Langley (the head of Universal) wanted to maintain her "relationship" with Angelina so much, that Langley agreed to the cost of By the Sea. THR also writes: "But now the studio stands to lose as much as $40 million on By the Sea, according to two knowledgeable sources who place the film's budget at closer to $25 million than the $10 million Universal insists it cost (and the marketing expense at $15 million). The film grossed $185,000 from 126 theaters in its second week of release and has amassed a paltry domestic haul of $313,000 so far. One source scoffs at the $10 million figure, noting that Jolie Pitt's directorial debut, In the Land of Blood and Honey, a Serbian-language war film with a no-name cast, cost $13 million." Also: Brad and Angelina reportedly took $1.5 million each for BTS, plus a backend (which will not be coming).

Angelina fought with Universal's marketing. A source tells THR: "Universal wanted to sell it as something sexy, but she wanted it to be sold as a European art house movie… Every trailer and TV spot was cut by her or her group." Sources are still bitching about the poster, which apparently should have had Angelina and Brad's faces on it (but instead had two hats).

Universal will parlay BTS's failure. They're basically going to guilt Angelina into signing onto Bride of Frankenstein because they're going to lose "tens of millions of dollars on By the Sea." So either Universal will guilt Angelina into signing on to Bride of Frankenstein or "a long-hoped-for sequel to Wanted. Either of those films could end up raking in far more in profits than Universal will lose on By the Sea."

And in the end… THR wonders aloud if studios should even finance these "favor" films anymore, citing the success of a handful of self-financed films, like Magic Mike. A source says: "The need to do favors doesn't make sense anymore."
I have no idea why people want to make a sequel to Wanted. Spoiler: Jolie's character dies in the end. I mean, I guess the bendy bullet could have just messed with her head a little bit, and God knows I enjoyed the surprising combination of James McAvoy and La Jolie, but I think it's time to bury the would-be Wanted franchise. Now, Bride of Frankenstein? I could actually see that. I can see Angelina in the wig already, can't you?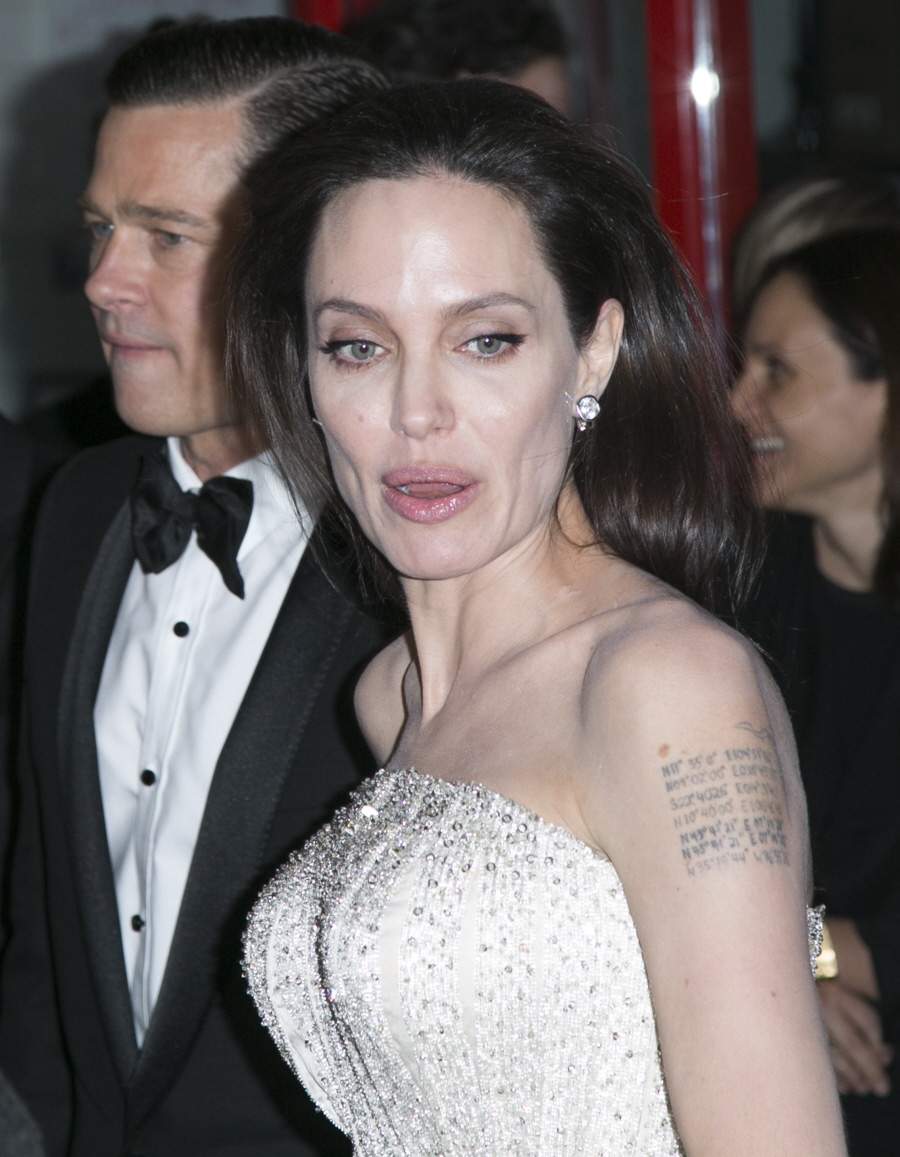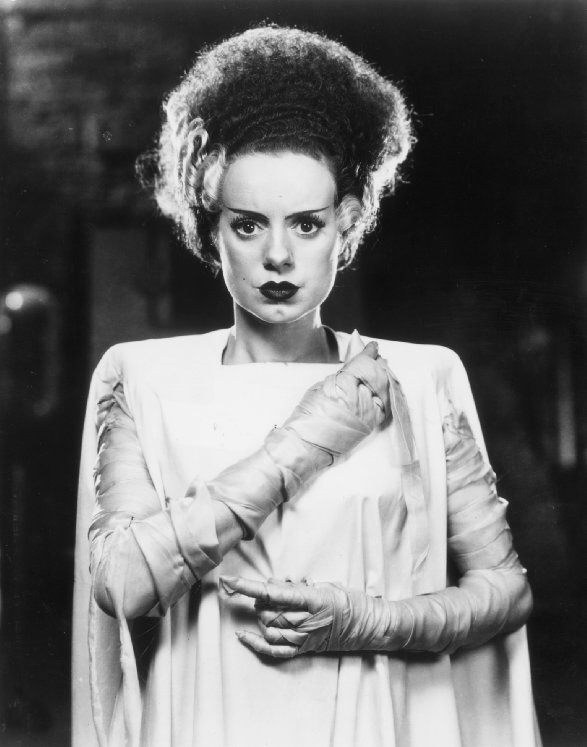 Photos courtesy of WENN.