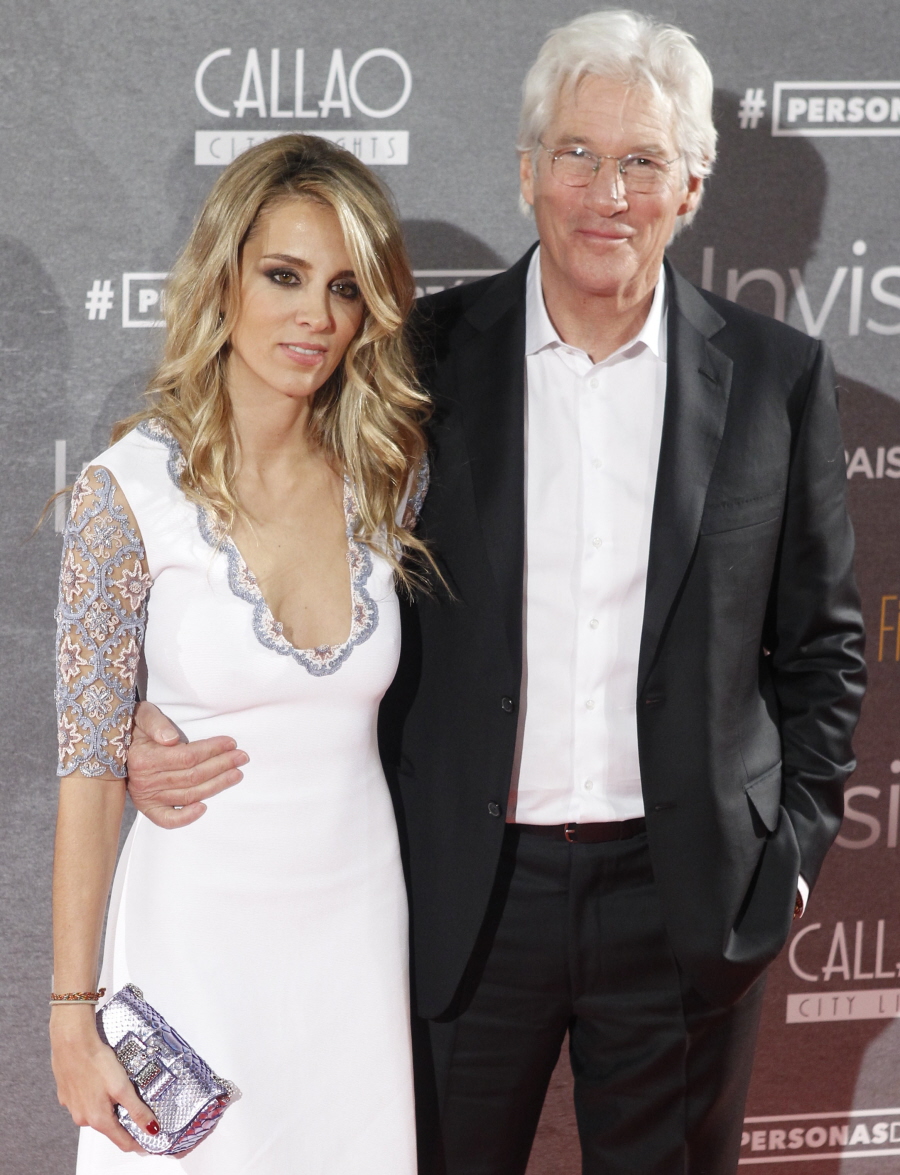 No fool like an old fool. Here are some photos of Richard Gere and his girlfriend, Alejandra Silva, at the Madrid premiere of his film, Time Out of Mind. We discussed Gere's new relationship over the summer, when Gere and Silva were vacationing together in Italy. Gere is currently 66 years old. Silva is 32 years old. Although… I do think she looks older than that, mostly because she's wearing so much makeup. Maybe she's trying to look older to tamp down the father-daughter vibe in these photos.
Silva and Gere have been together since at least June of this year. Is that too soon to walk the carpet together? Eh. Are you bothered by the fact that Richard Gere is such a cliché? I mean… I thought he was more "enlightened" than the average movie star, but his romantic history is full of clichés. There was the marriage to Cindy Crawford (she was much younger than him too). There was the mess with Carey Lowell. And now there's this – publicly trotting out a girlfriend who is literally less than half his age.
Also annoying? The way she's posing with her head on his shoulder. Girl… this is not some grand love story. Plus, it just looks like a dad comforting his sullen teenage daughter.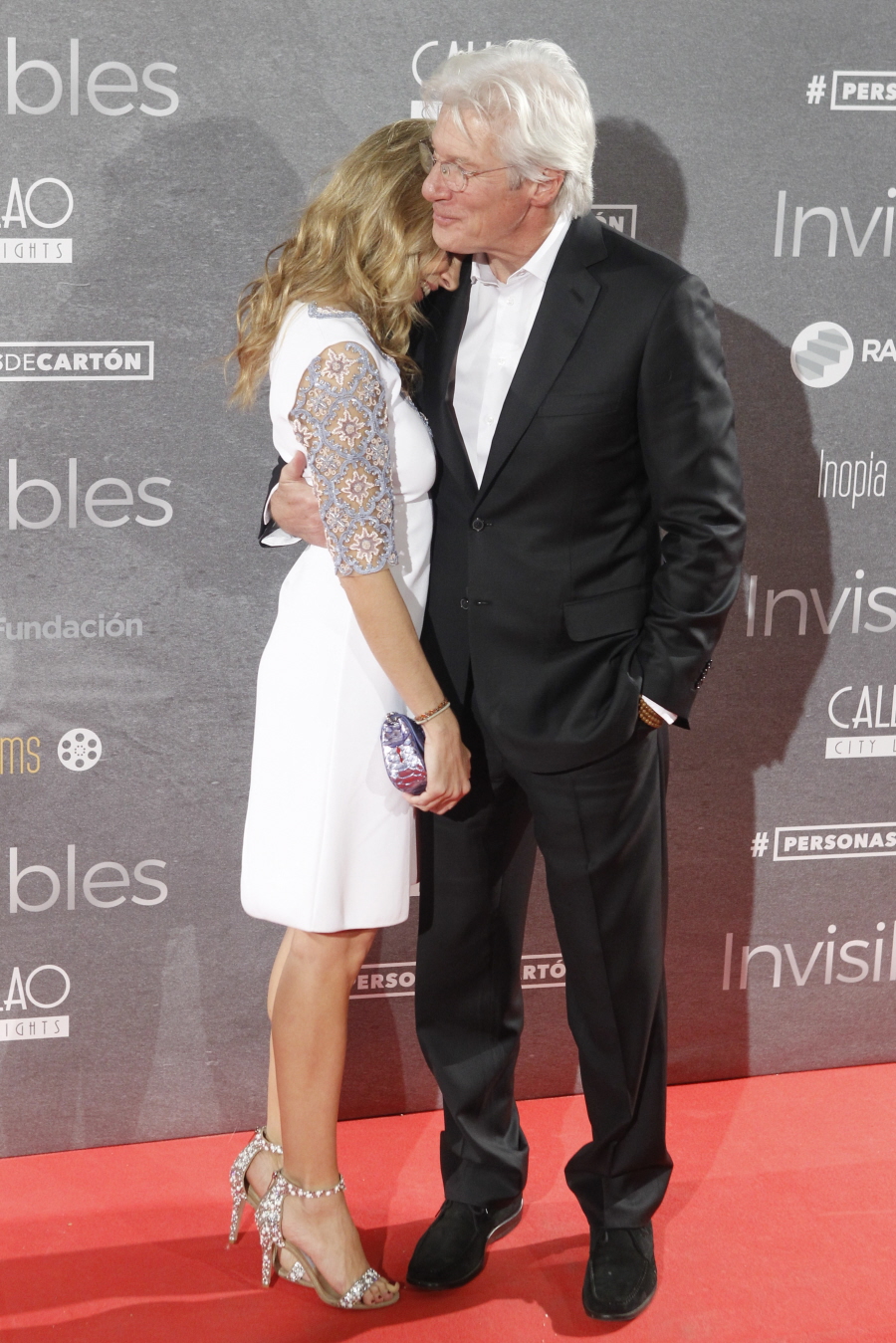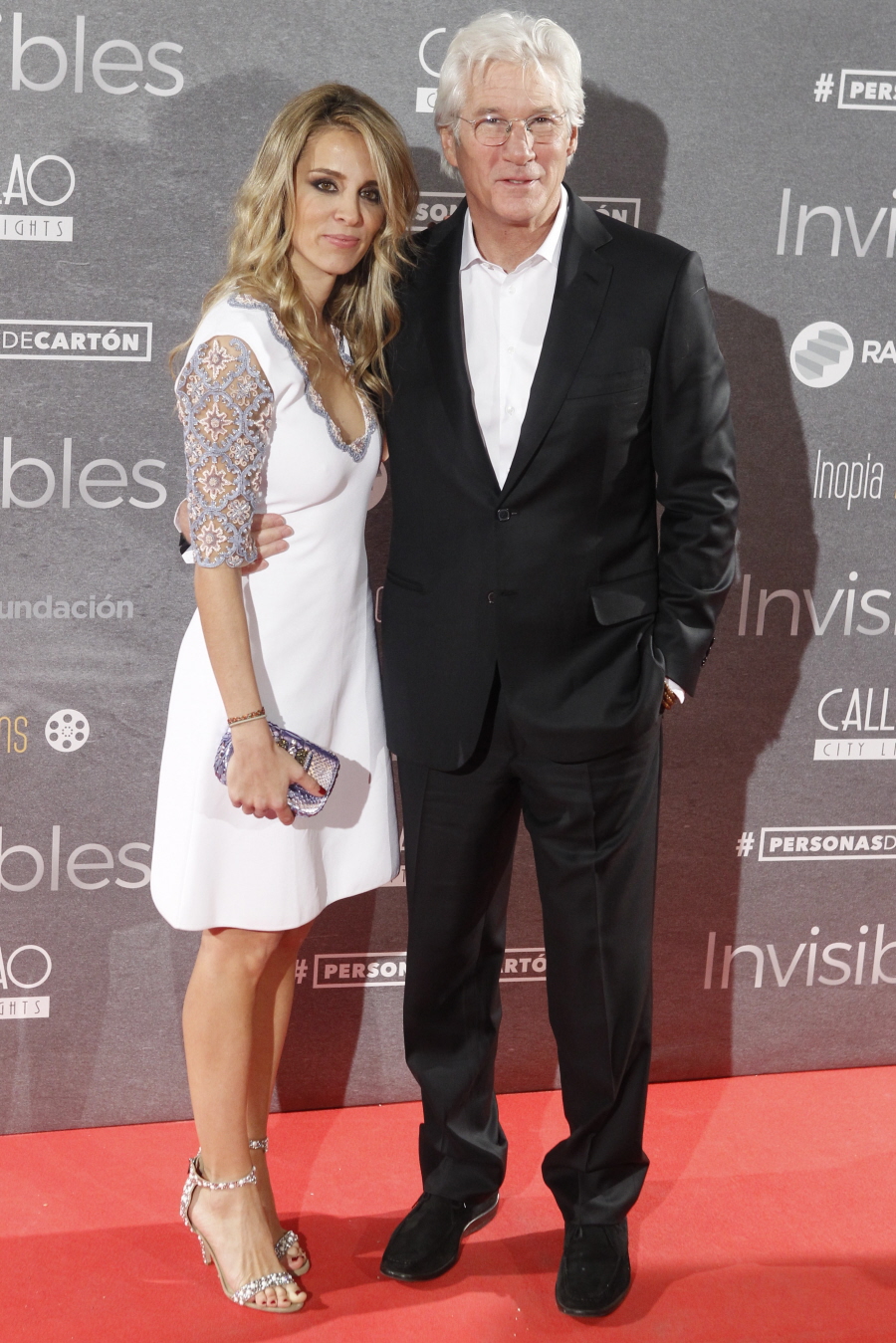 Photos courtesy of WENN, Fame/Flynet.