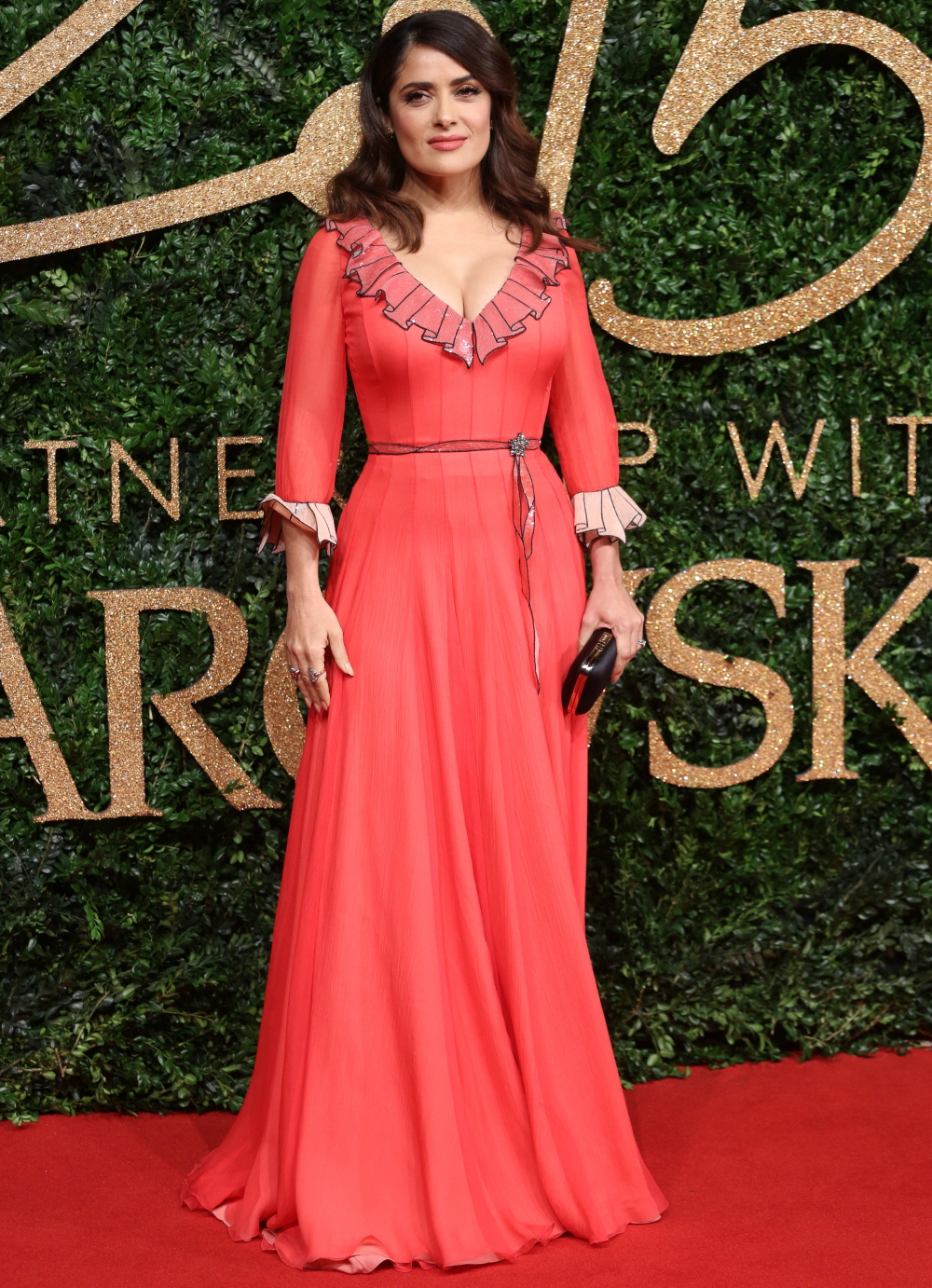 I'm splitting up the photos from last night's British Fashion Awards into two posts. So if you don't see the person you wanted to discuss, they are probably on the second post. Just FYI. The British Fashion Awards were held in London, and this year's event got a really good turnout.
If you're still reeling from Salma Hayek's breast tragedy on Sunday night, you're in luck! She also brought her girls out for the BFAs. This "custom" Gucci is incredibly unflattering, but hey… at least we're just getting too much cleavage, as opposed to her look at the Evening Standard Theatre Awards, which involved her breasts nearly coming out of her gown. This Gucci just makes her look like a saloon hooker in the 19th century. Controversial opinion: after a certain age, women should not wear pink ruffles.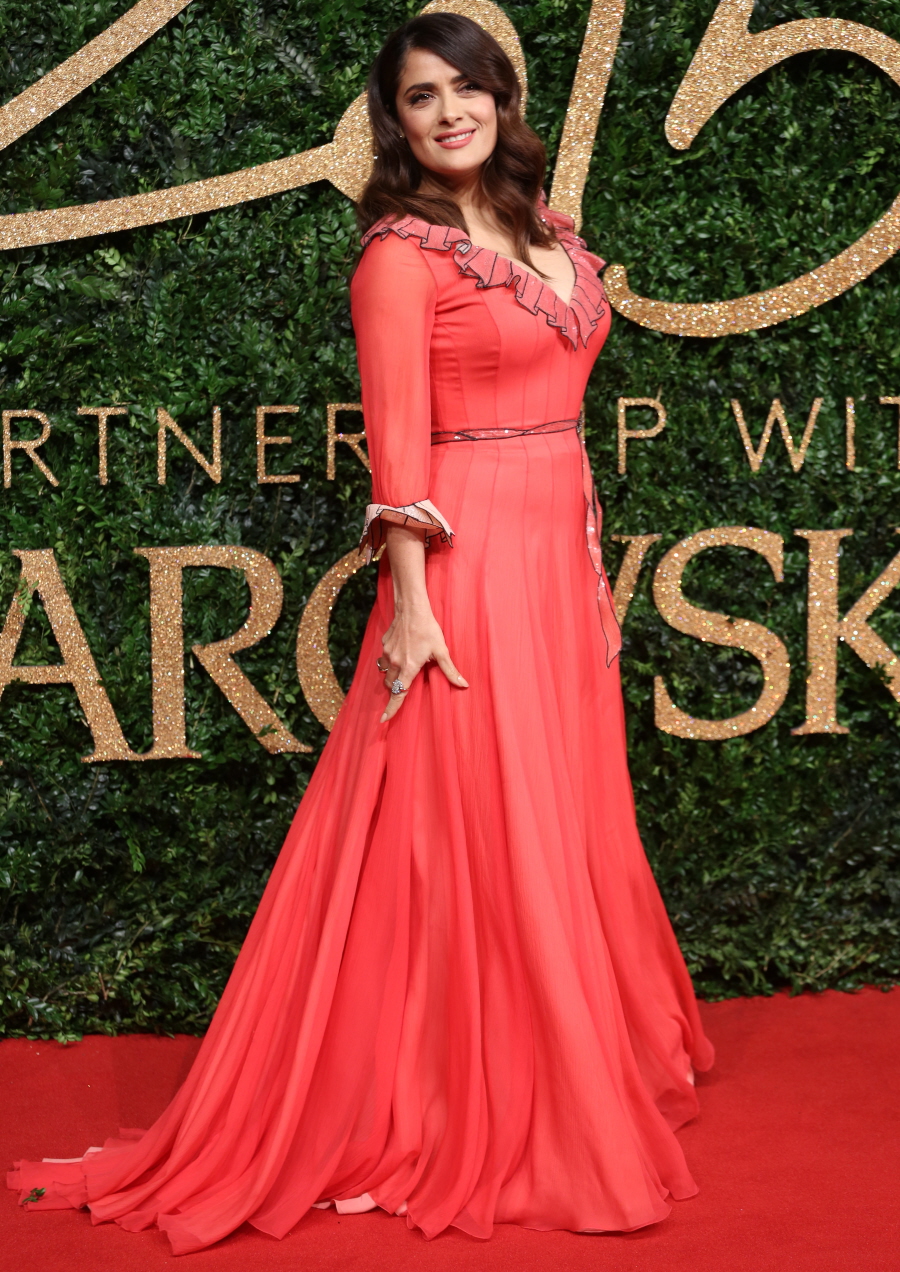 Here's Victoria Beckham wearing a tuxedo of her own design. Would this have looked better with a white blouse underneath instead of the black tee? Hm. David wore Burberry, and his tux looks great. I still can't believe he's the reigning Sexiest Man Alive though.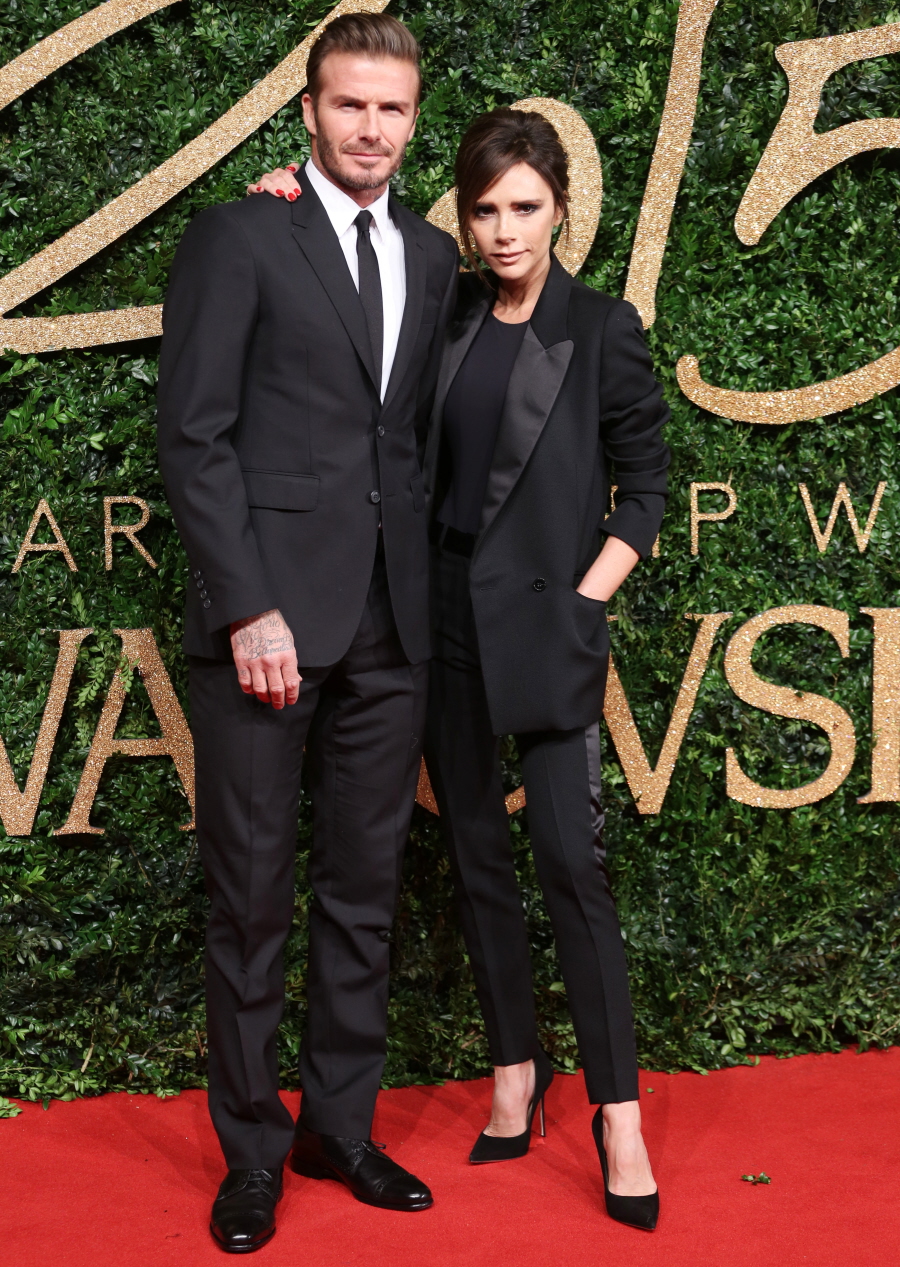 Speaking of Burberry, Rosie Huntington-Whiteley wore this slinky Burberry number. I kind of think the tailoring is off – it should not be so slouchy at the side. But other than that, I love the simplicity of this. Her styling is on point too, I love her hair here.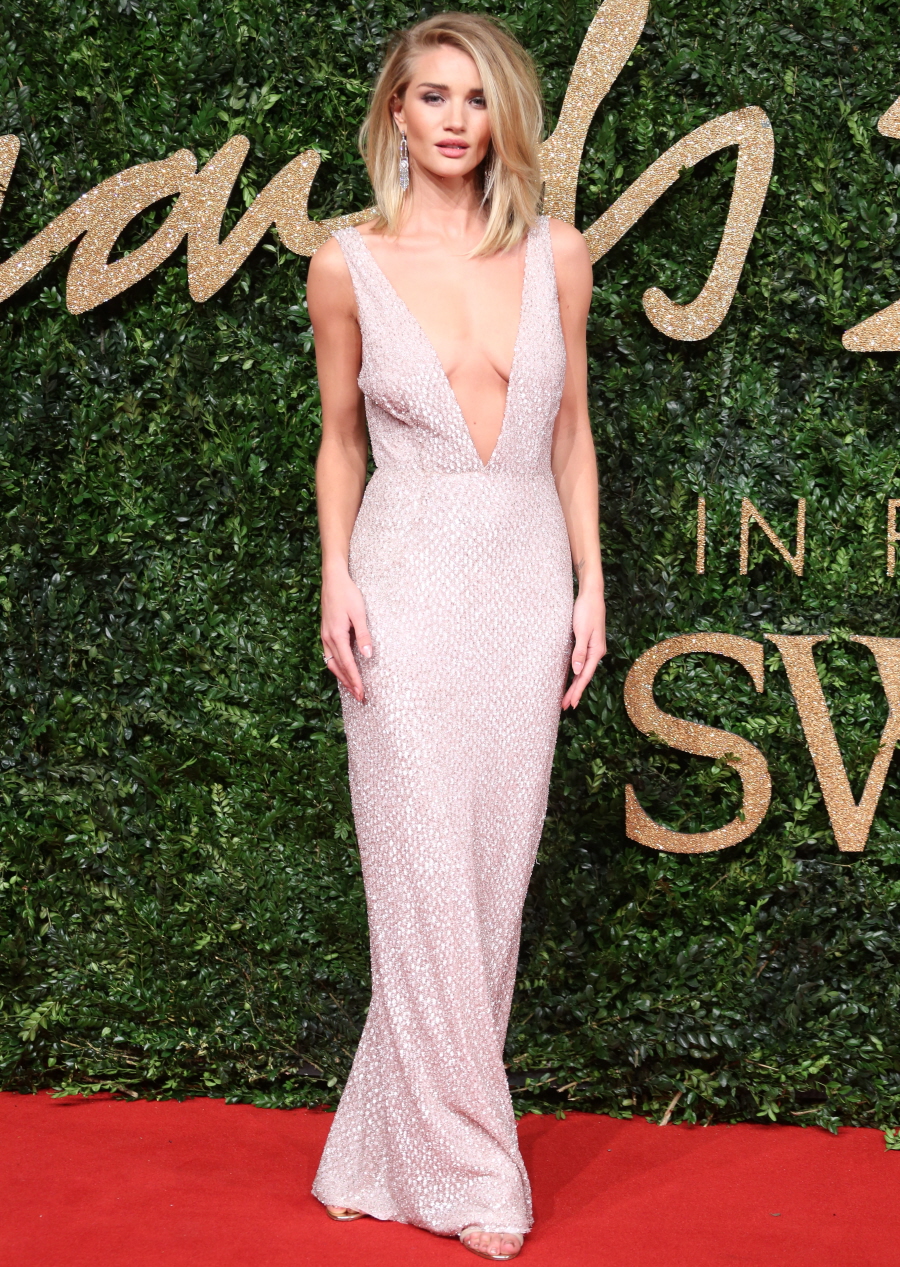 Alexa Chung in Erdem Spring 2016. This sh-t is a mess. The shoulders are all wrong for someone built like Alexa, and that skirt is a disaster.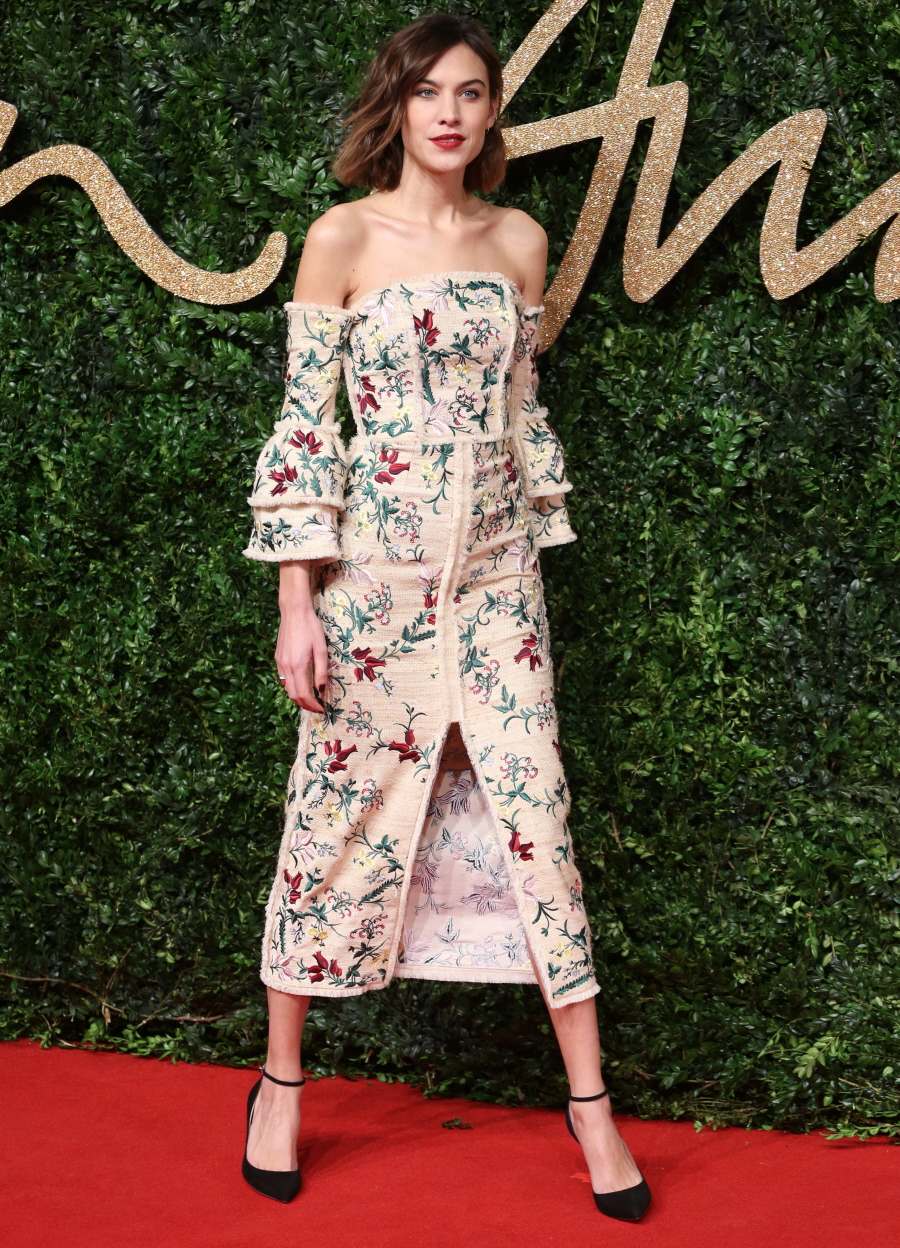 Naomi Campbell in what seems like a Burberry lingerie piece. Too nightgowny and lacy for evening wear, but hell, it's Naomi. What are you going to do?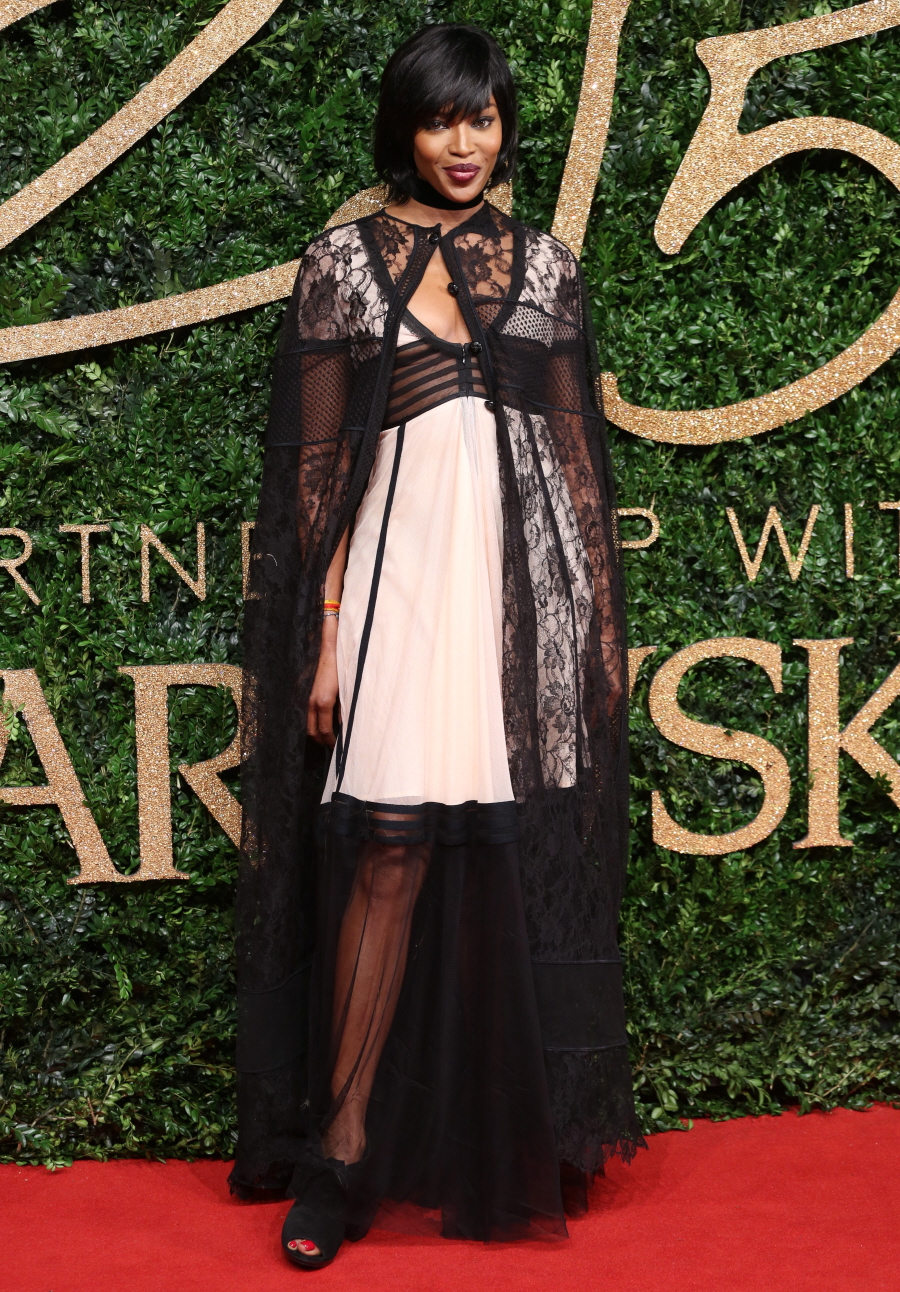 For real question: why does Rita Ora have access to Chanel? I mean, Chanel tries to be elite. Why would they dress Rita Ora for the British Fashion Awards? Is it because the dress isn't all that special and no one better wanted to wear it?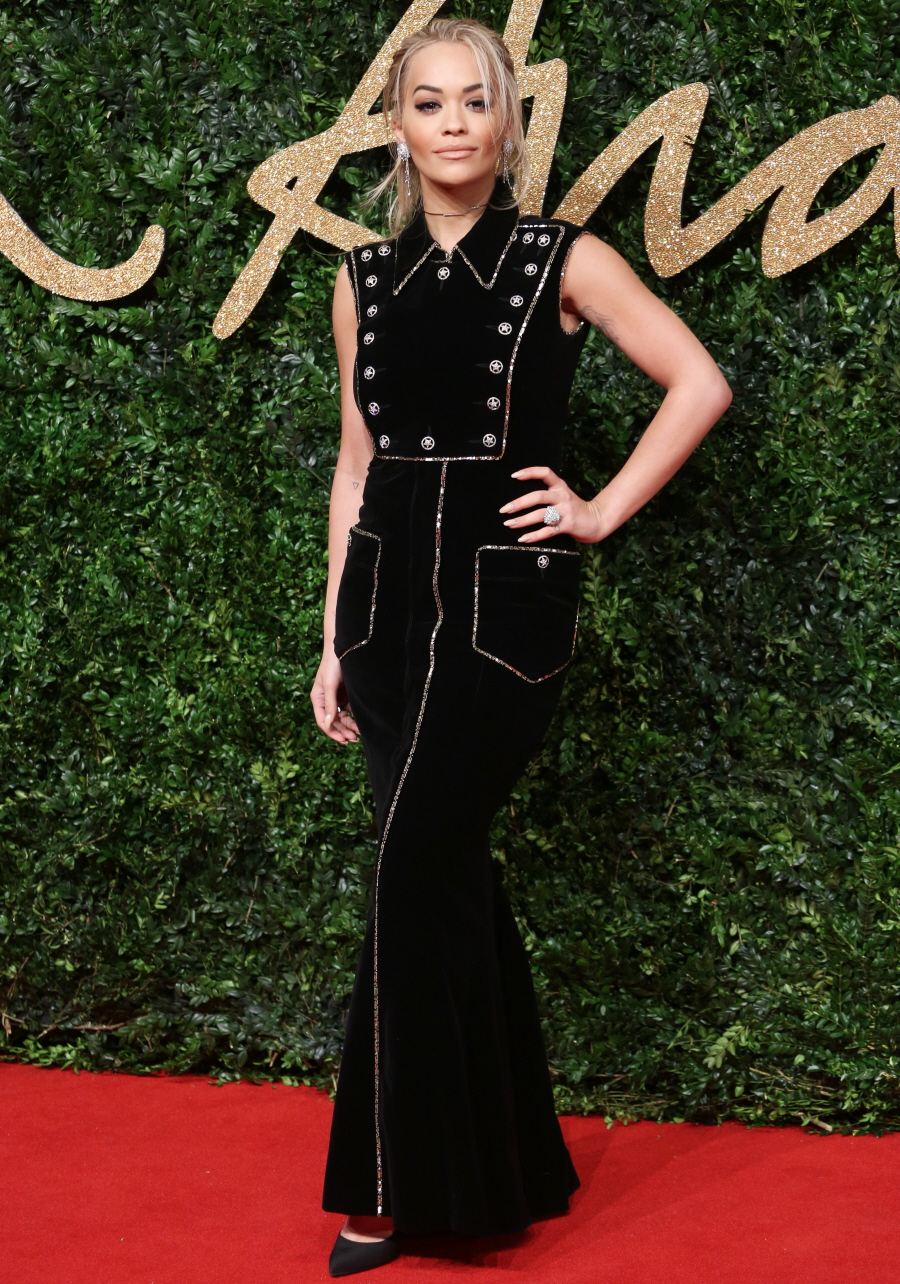 Noomi Rapace in Givenchy. My God. This is a total mess too. WTF is Riccardo Tisci doing to the House of Givenchy? This is SO BAD.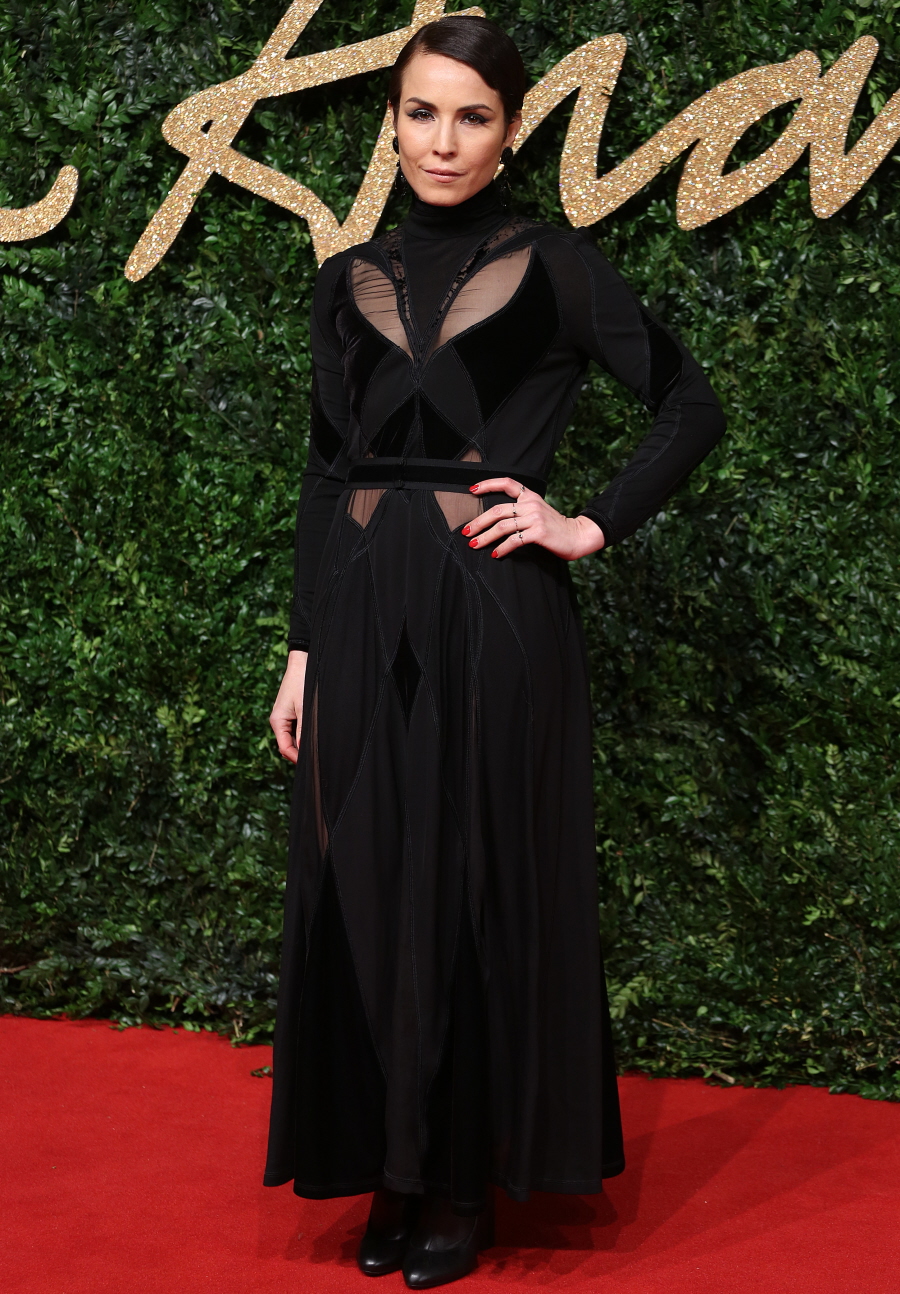 Photos courtesy of WENN.