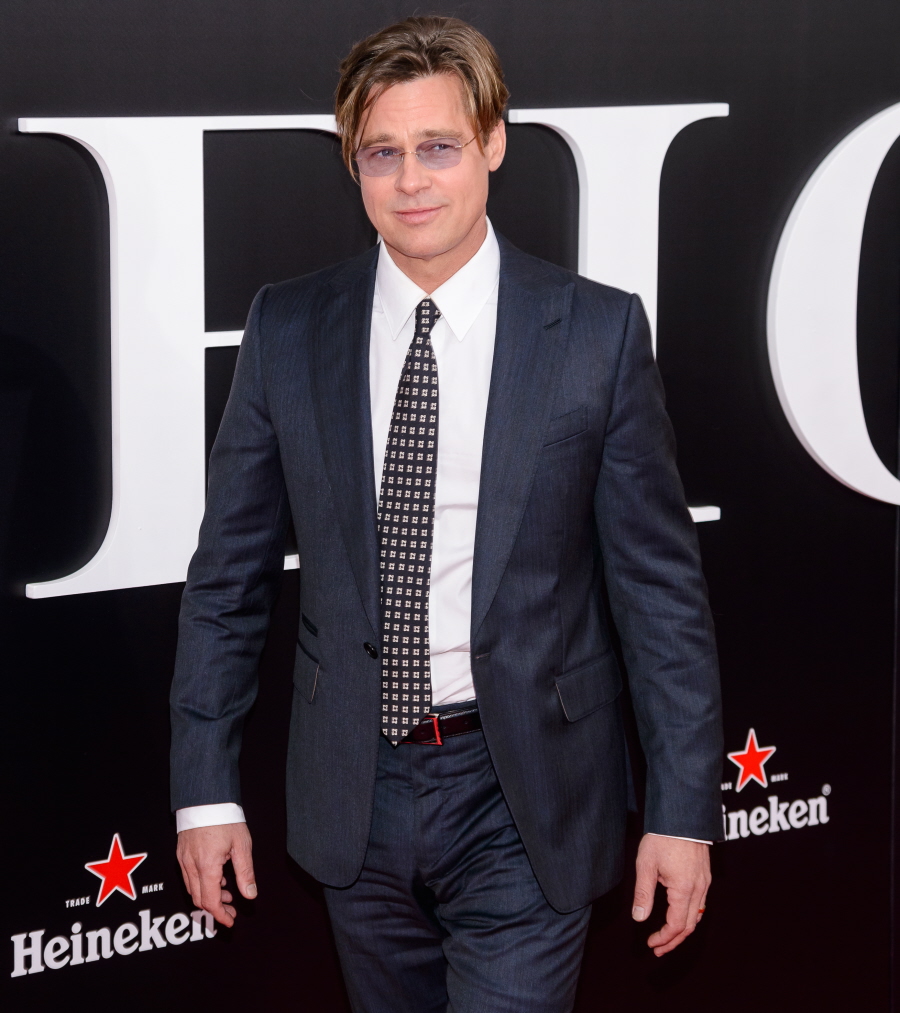 Brad Pitt could potentially have a film at the Oscars this year. NO, not By the Sea. His real Oscar-bait film this year is The Big Short, which he produced and acts in the ensemble. If anything, By the Sea could be Brad's Norbit, you know. So many people are rolling their eyes at BTS, I hope it doesn't overshadow The Big Short, which actually looks really good.
Anyway, these are some photos of Brad and Ryan Gosling at last night's NYC premiere. There were big hopes that the red carpets for The Big Short would involve Angelina Jolie and Eva Mendes, but it looks like the guys flew solo. It also looks like Brad just got his hair done… in the '90s. I mean… obvious dye job is obvious, but it's like he went in to the salon and said, "Take me back to 1994, please." So, would you hit it? Hm. I would be able to answer that if I could determine whether or not Brad is wearing a wiglet. IS IT? Brad's been rocking grey hair for his role in War Machine, so is he wearing a wig for that role, or did he really dye his hair grey and this red carpet look is the wiglet?
Here's the newest trailer for The Big Short: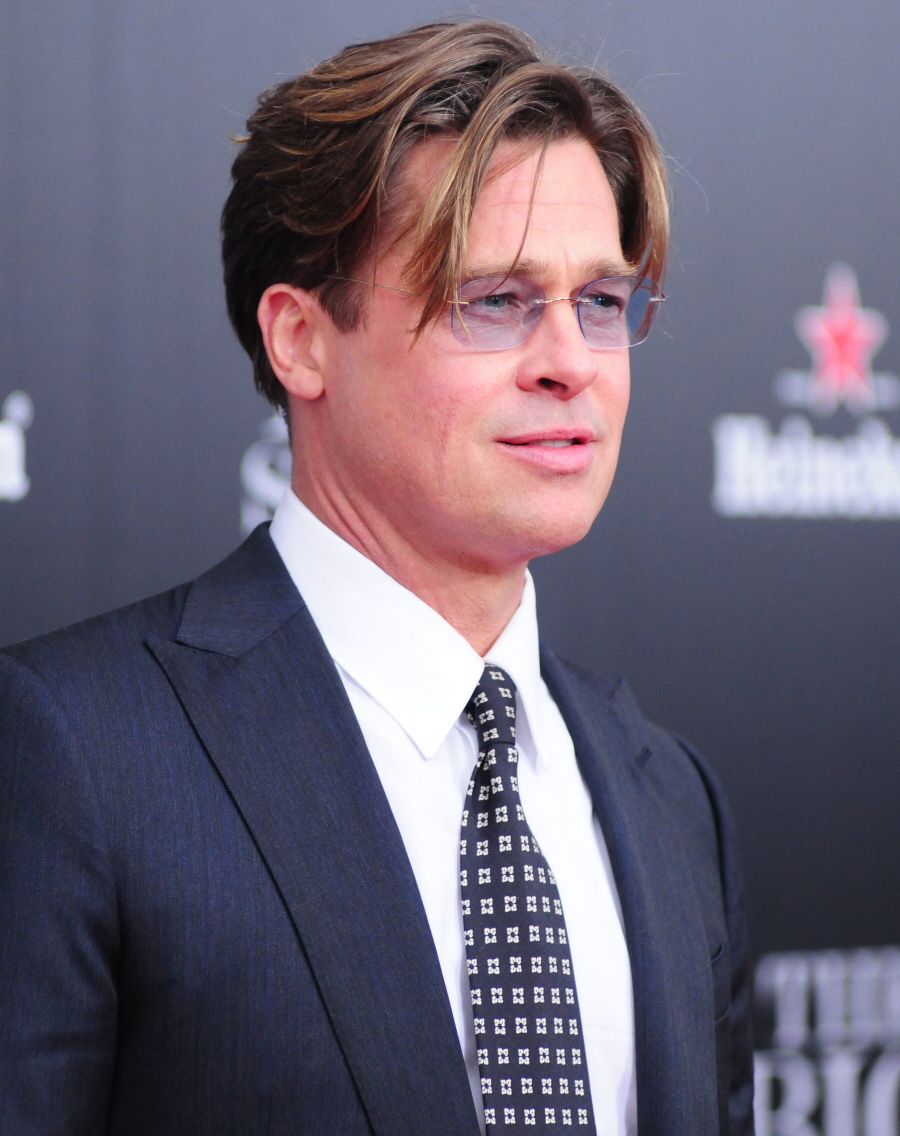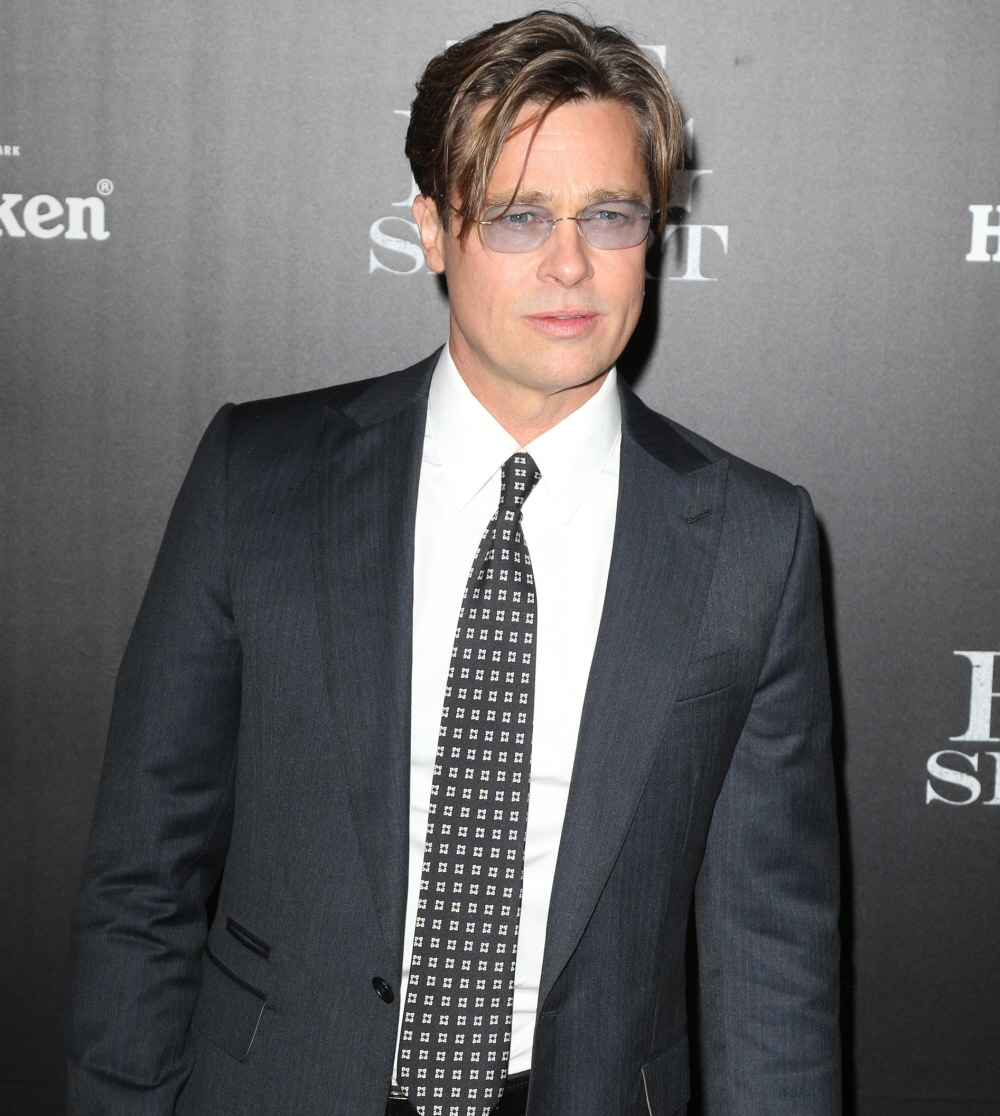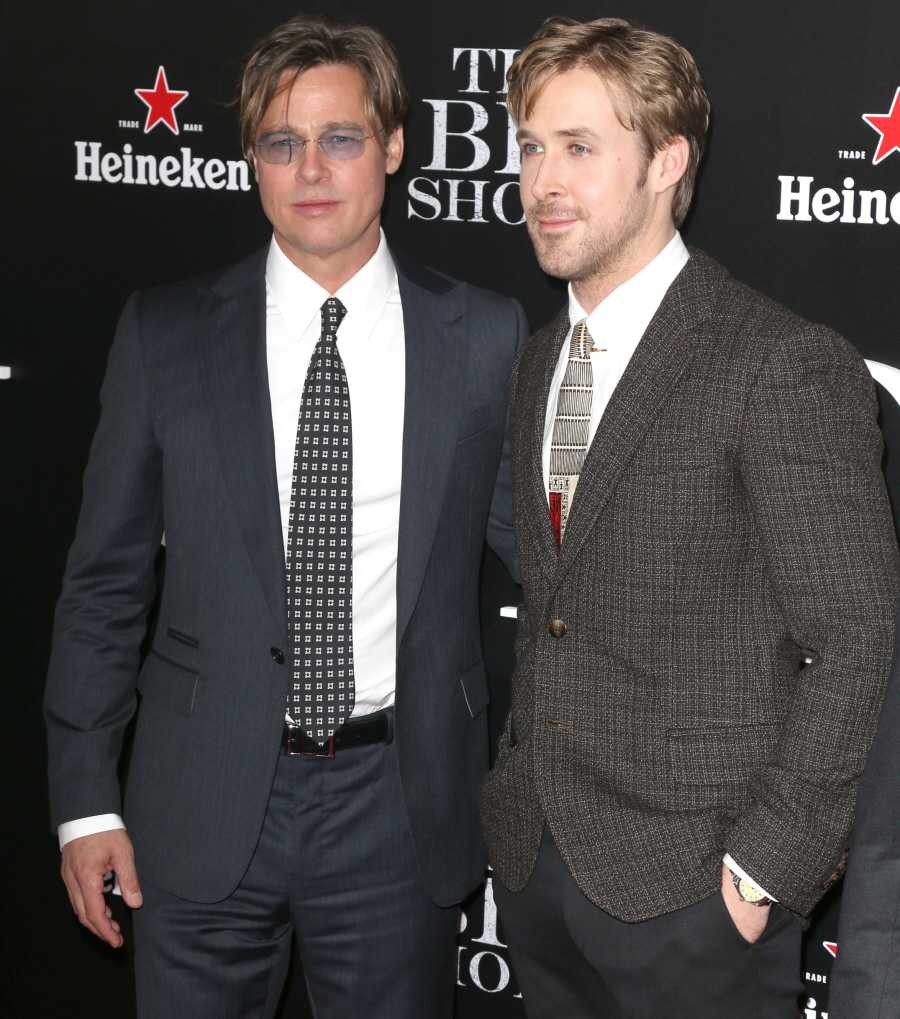 Photos courtesy of Fame/Flynet and WENN.