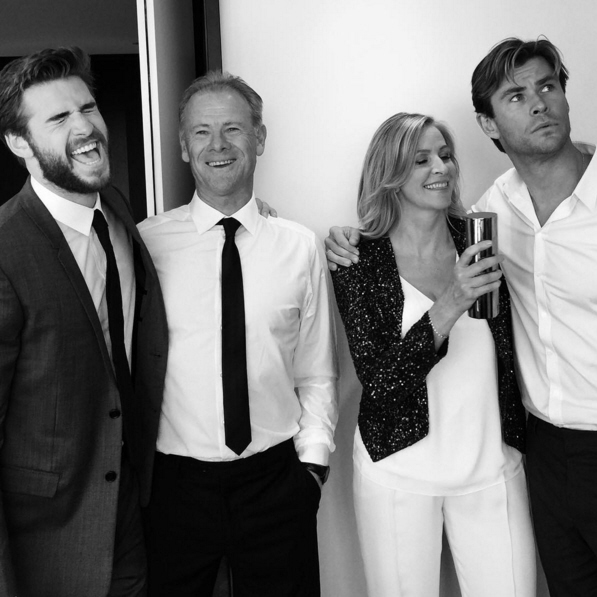 You guys know that I think Liam Hemsworth is the more attractive Hemsworth brother, right? I've said that before. But in this family portrait, you can see that the Hemsworth boys came from good stock – Liam and Chris both posted some photos of themselves with their mom and dad recently. What strikes me is that the Hemsworth parents look pretty young to have three adult sons and several grandchildren. It also strikes me that this family is really close. So close, in fact, that Chris went and paid off all of his parents' debts. Liam told the story to The Independent:
There are countless examples of actors breaking into Hollywood thanks to from wealthy backgrounds and/or valuable connections. Sadly there are fewer stories about those who came from more financially challenged families.

Liam Hemsworth and his brother Chris are two actors who succeeded in Hollywood without a financial cushion to fall back on should their attempts at building an acting career have fallen flat. The Hemsworth brothers have both built successful careers in films such as The Hunger Games and Thor franchises, amassing a combined fortune worth millions. The money these roles have brought them will have changed many aspects of their life and the life lived by their mother, a teacher, and their father, a social services counsellor.

Liam told The Independent he still feels moved to tears when he recalls Chris, who earned a reported $32 million in 2014, calling their father in Melbourne, Australia, and asking him to check his bank account.

"He [his father] called my brother Chris back and said: 'I don't know how to feel. Since I left home I have had debts and I thought I'd be paying them off until I died and have this weight hanging over me, and now to have them completely cleared.'

"They are so happy now and able to spend more time with us, I would love to be able to do something for my parents like that."
That made me tear up too! Of course, how much debt did Ma & Pa Hemsworth have, realistically? I would guess that it probably wasn't all that much, especially in relation to Chris's paychecks these days. It's cool that Chris did it with little drama too, I guess he just quietly paid off everything or he just dropped several million dollars into his parents' account and let them write their own checks. As for Liam wanting to do something for his parents too… maybe he could buy his parents a nice beach house!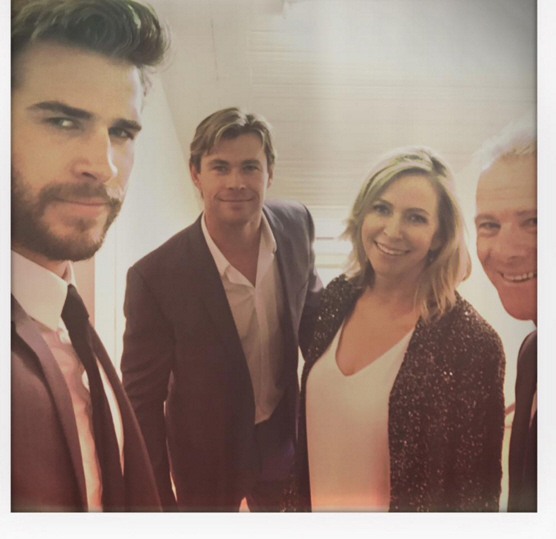 Here are some photos of Chris, "the favorite son," at the Mexican premiere of In the Heart of the Sea last week.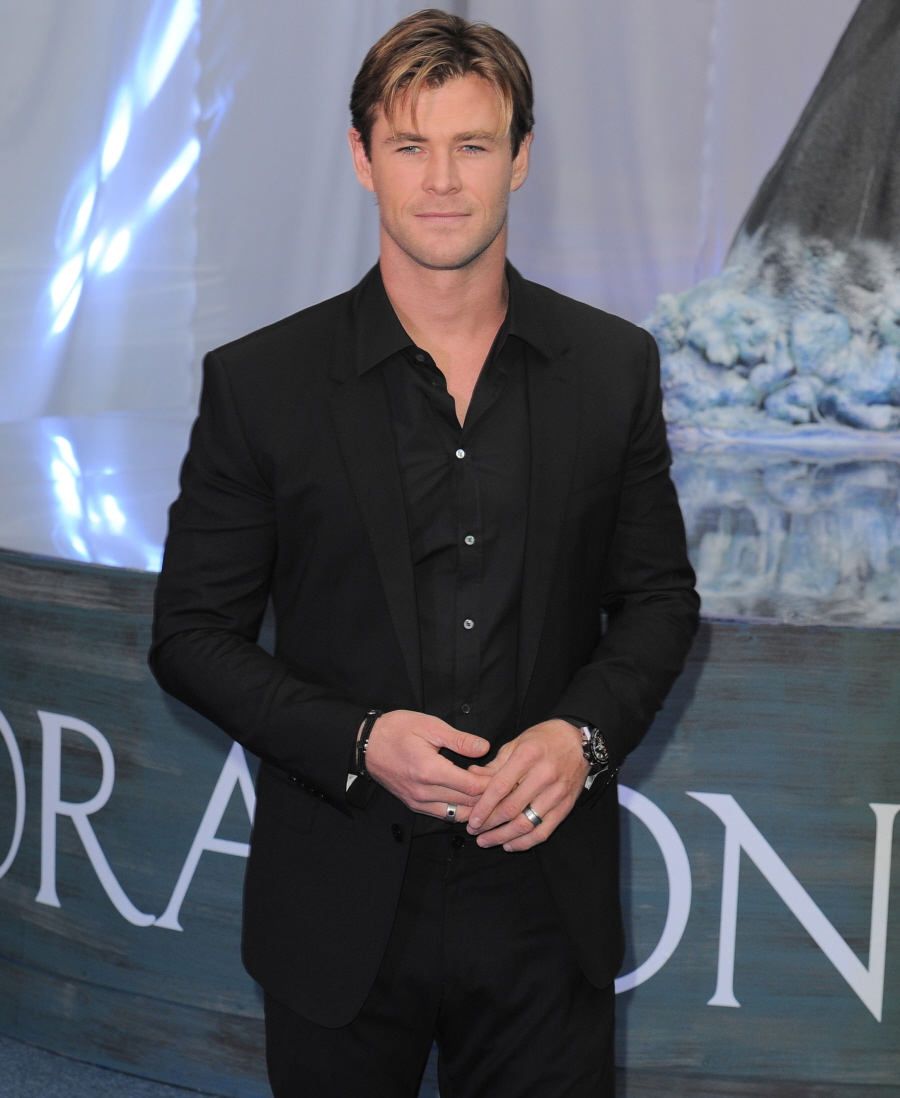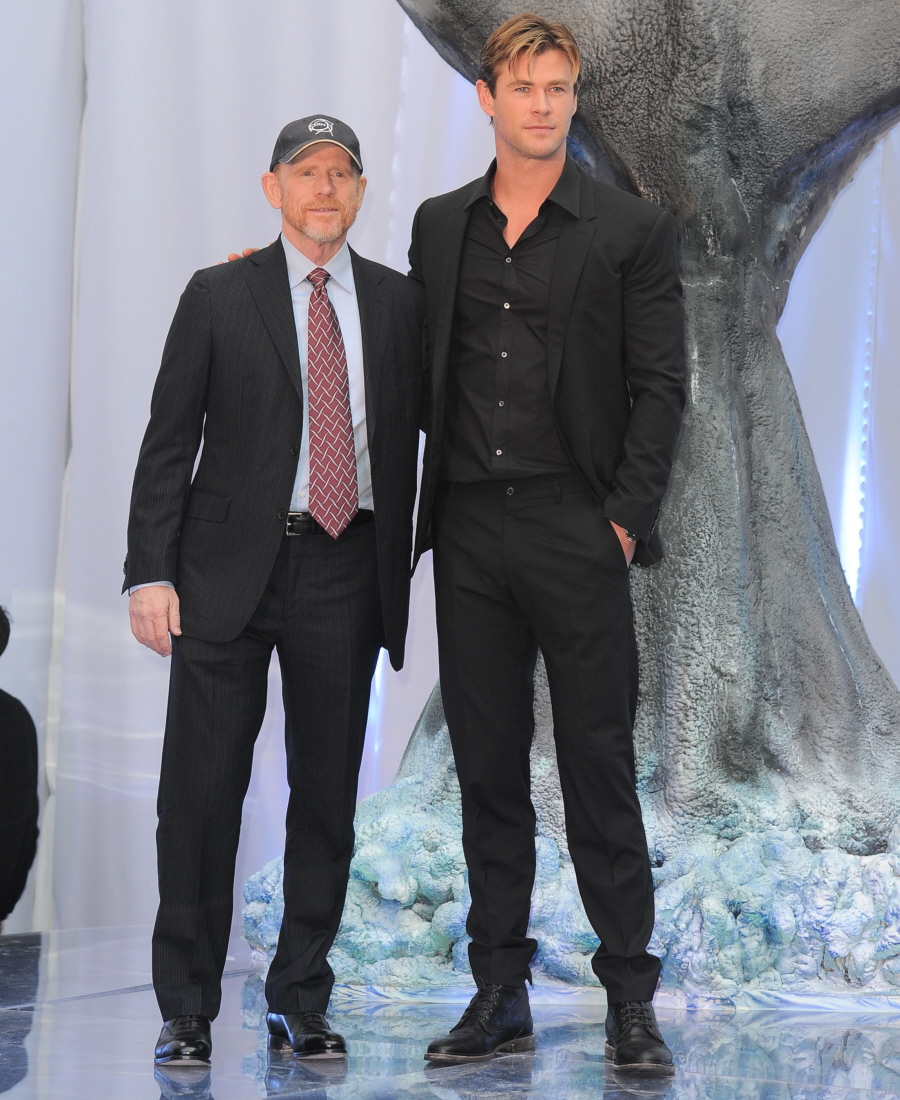 Photos courtesy of WENN, Fame/Flynet and Instagram.