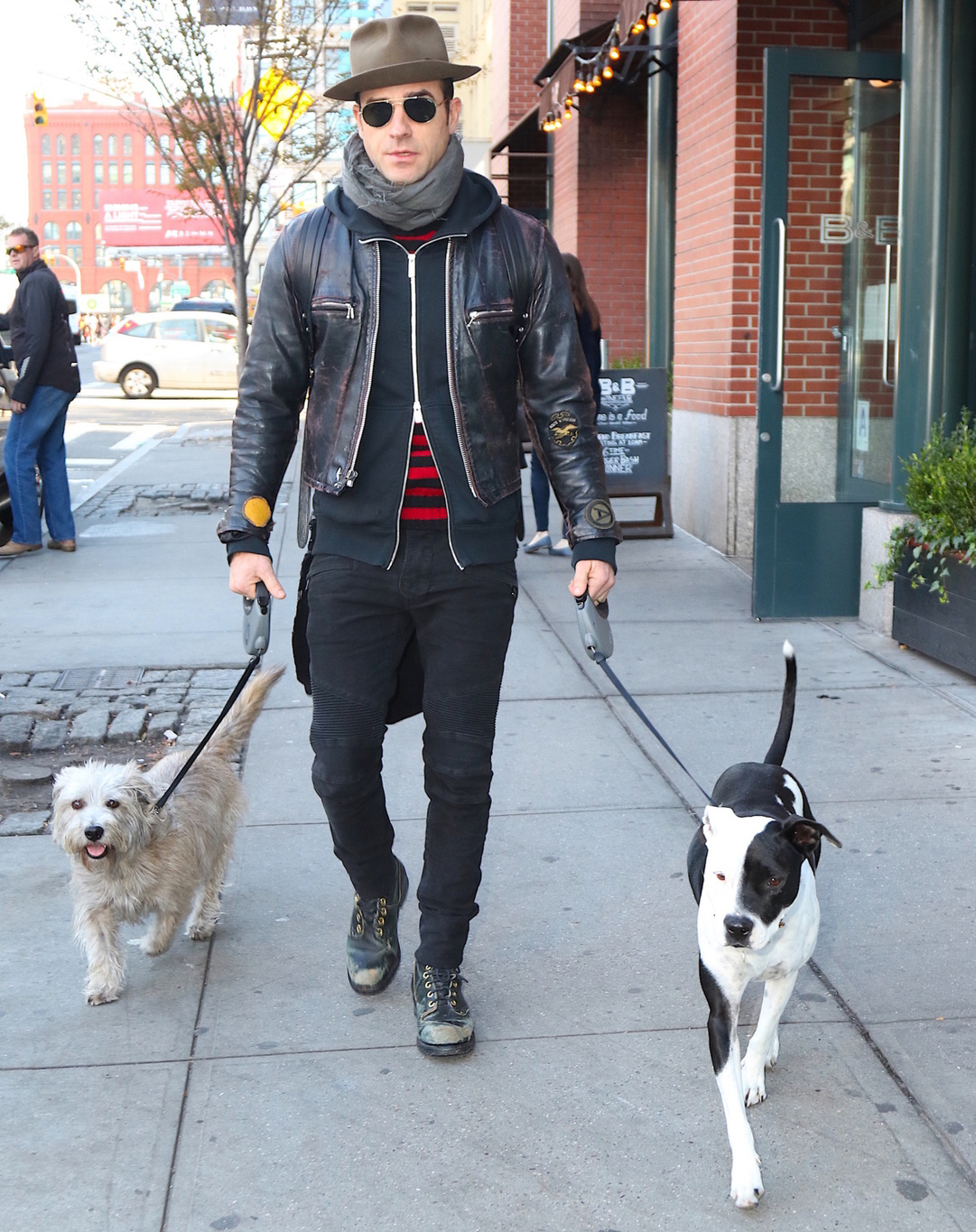 Here are some photos of Justin Theroux in NYC over the past month. Justin is a New Yorker at this point – even though he didn't grow up in New York, he's lived there for something like 20 years. While his wife lives full-time in LA, Justin maintains a New York apartment, and I would be willing to bet he considers New York "home." Justin was living in New York on September 11, 2001. And according to Page Six's source – allegedly an extra on The Leftovers – Justin thinks 9/11 was the best thing to happen to New Yorkers. Oh, God.
An extra on the set of HBO's "The Leftovers" was offended by an off-handed remark Justin Theroux made about 9/11. We're told the hunky actor, who is married to Jennifer Aniston, was overheard saying in front of others on the show: "9/11 was the best thing that happened to NYers," followed by a story about getting a deal on rent.

"He said at the end of the process, the landlord was so mad, they threw the keys at him," said our tipster.

But a rep for Theroux, whose Greenwich Village apartment was profiled in the NY Times in 2003 for its eclectic décor made up of things he'd found in the trash, told us: "As a New Yorker and someone who has lived downtown for over 20 years, Justin would not make jest of 9/11."
While The Emotive Eyebrow is not my particular cup of tea, I'm perfectly willing to believe that Justin was probably telling a story about getting a discount on rent for a downtown apartment because of 9/11 but he probably didn't say "9/11 was the best thing that happened to New Yorkers." And if he did say something to that effect, it was said sarcastically. Something like that. Basically, I don't believe that any New Yorker who lived through 9/11 would say in all seriousness that 9/11 was great because of the discounted rent in the downtown area.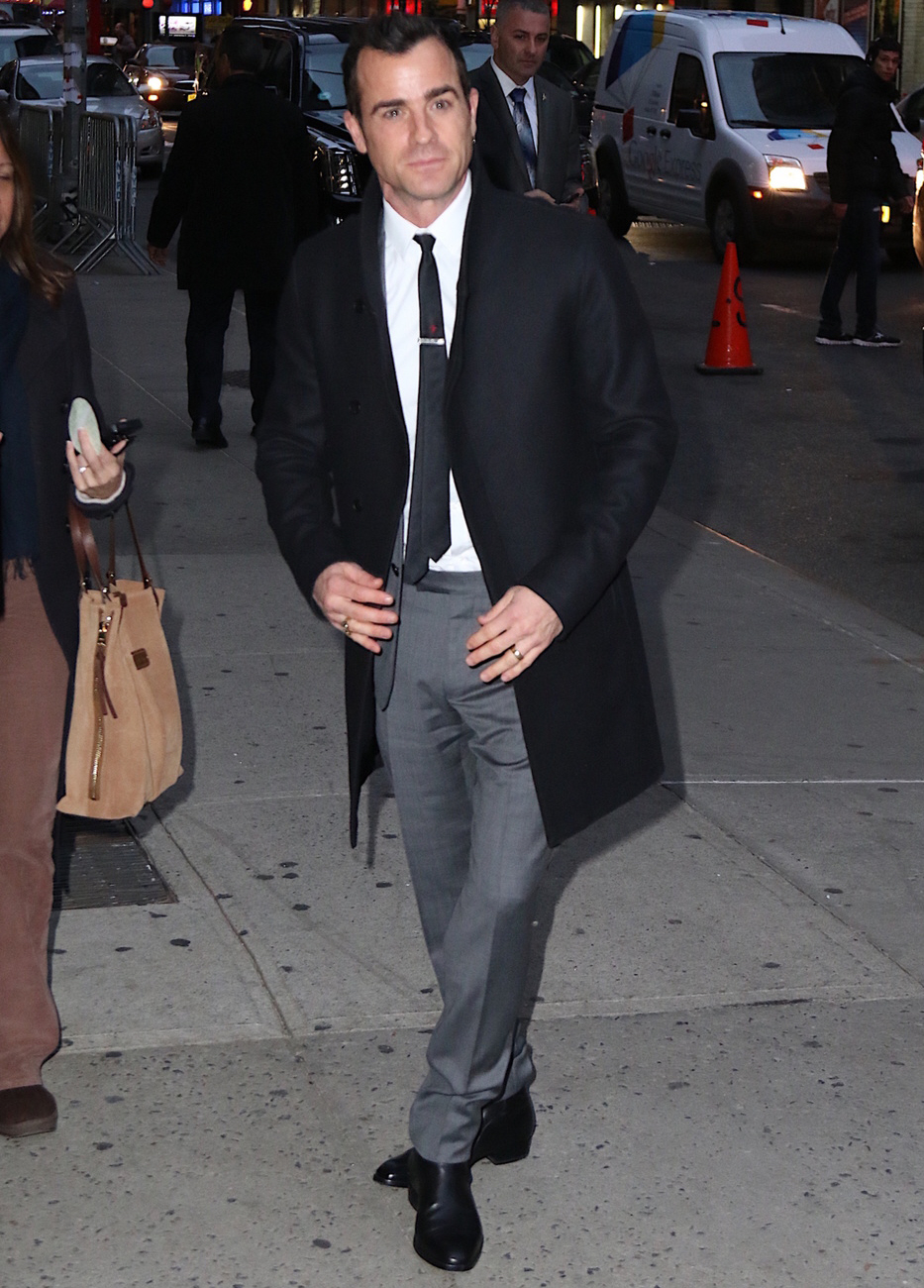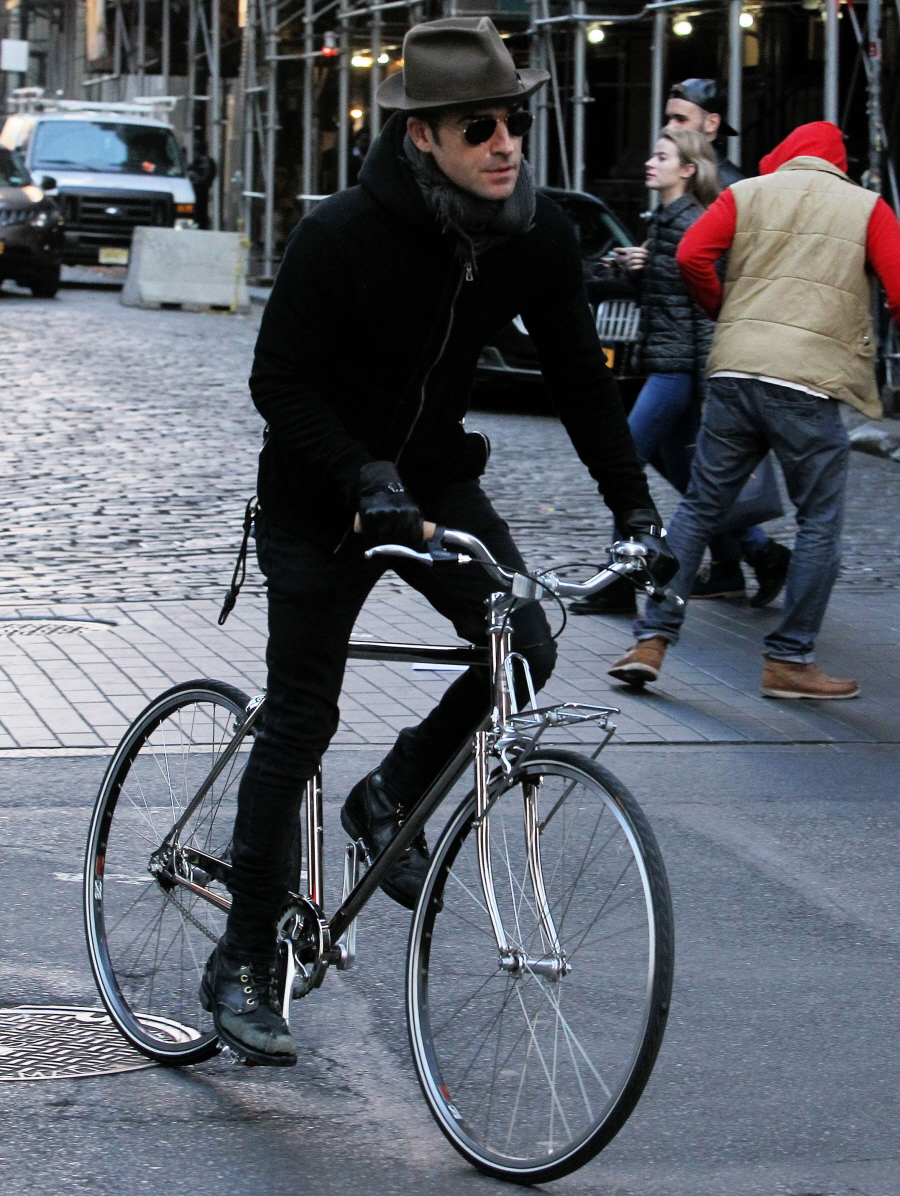 Photos courtesy of Fame/Flynet, Pacific Coast News.