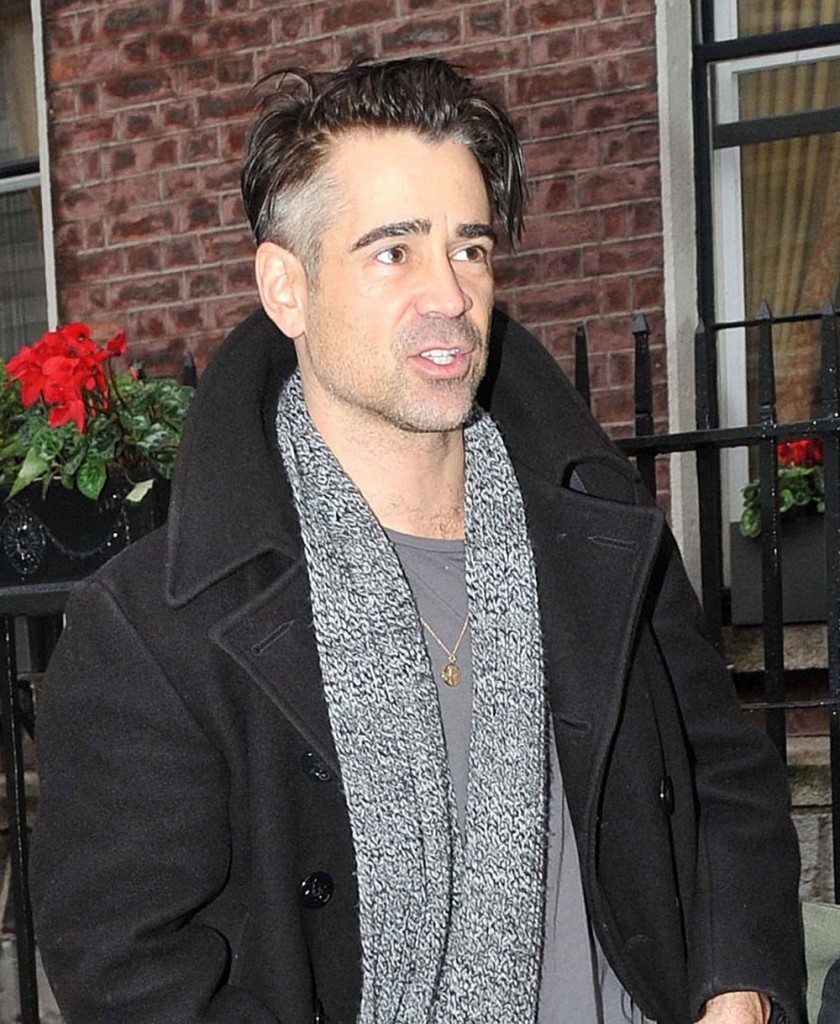 These are photos of Colin Farrell out in Dublin on Saturday, where he was seen tipping his cabbie 10 Euro. Nice. Colin is 39 and he's sporting a bit of gray hair around the sides, which just makes him look distinguished to me. I'm not a fan of gray hair on men (maybe because I dye mine frequently or I would be gray too), but there are some exceptional silver foxes, like Anderson Cooper. In general I prefer bald and balding men, but this is Colin Farrell, he can go all gray and I'd still be into it. (Maybe my opinion would be different if I'd had to sit through this most recent season of True Detective, although that's not on Colin.)
According to IMDB, Colin is either filming or set to film Fantastic Beasts and Where to Find Them, which just makes me so happy. It's filming in Liverpool now. That film isn't out until next year and I'm already excited for it. It's starring Eddie Redmayne and after the first preview photo came out Daniel Radcliffe joked that he's jealous of Redmayne's fabulous costumes. Since the script is different from J.K. Rowling's book of the same name, a kind of brief overview of magical creatures, we don't know much yet about Colin's character in particular, a NY-based wizard named Graves. The film is set in NY during the Gilded Age, and Rowling penned the screenplay. So Colin's gray hair could be for that role, it's unclear. It looks like he dyes the top and has let the sides go naturally gray.
Colin has given some decent interviews recently. He has a tendency to expound on topics he's interested in and he told Loaded Magazine that he's really happy as a single man, although he tends to change his mind about it a lot. This interview is a couple of weeks old and he was promoting The Lobster, a quirky dystopian film co-starring Rachel Weisz where single people have to pick a mate within six weeks or get turned into an animal. So this was on topic as the film was just coming out in the UK.
"I don't have any pressure at all about being single. I'm fine as a single man," he told the magazine.

"I believe in relationships and marriage and people sharing their lives. But marriage isn't for everybody. I believe some people need to be single their whole lives, whether through choice or lack of fortune. I don't believe in any one way."

Although that's not completely set in stone. "I change my opinion on this so many times," he continued. "I'll change it between lunch and dinner."
I'm sure there are plenty of women who would like to change his mind. There were also rumors earlier this month that Colin is celibate and that he's taken up Buddhist meditation and chanting. If that's true, good for him, although those things aren't mutually exclusive. He can have sex and meditate too!
Oh and Colin is rumored to be in consideration for a role in DC's Justice League Dark, which focuses on the "supernatural heroes." He's said to be in contention for Constantine, if that means anything to you. To me it means that Colin could be getting that superhero money. Pick him, Warner Brothers.
Here's Colin working the hell out of some jeans at LAX in mid October.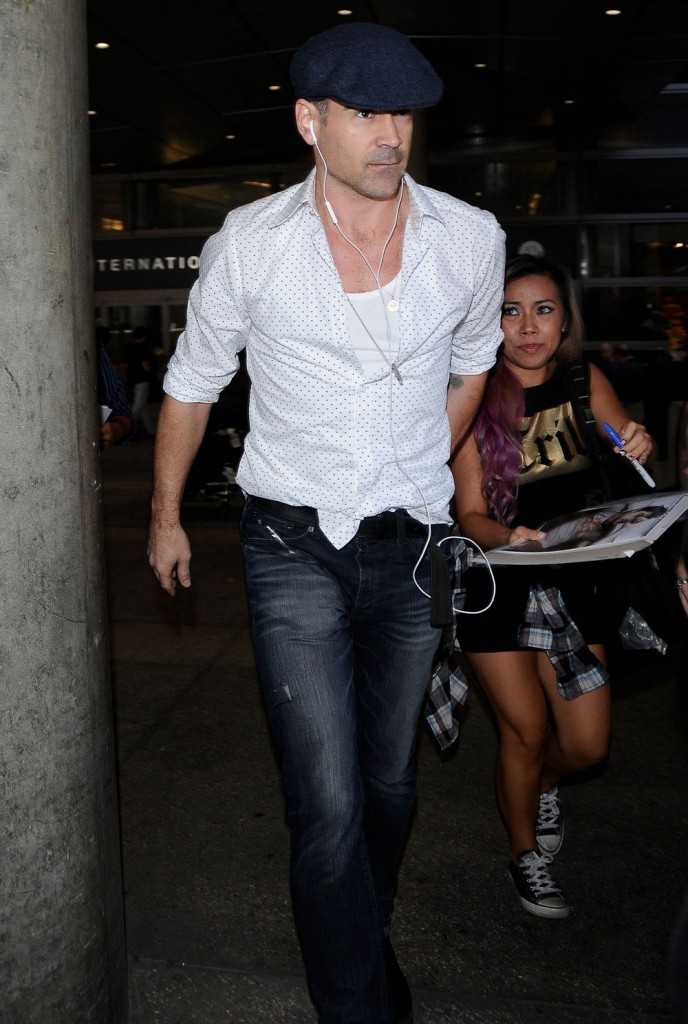 And at a screening of The Lobster, also in mid October. He looks better with darker hair.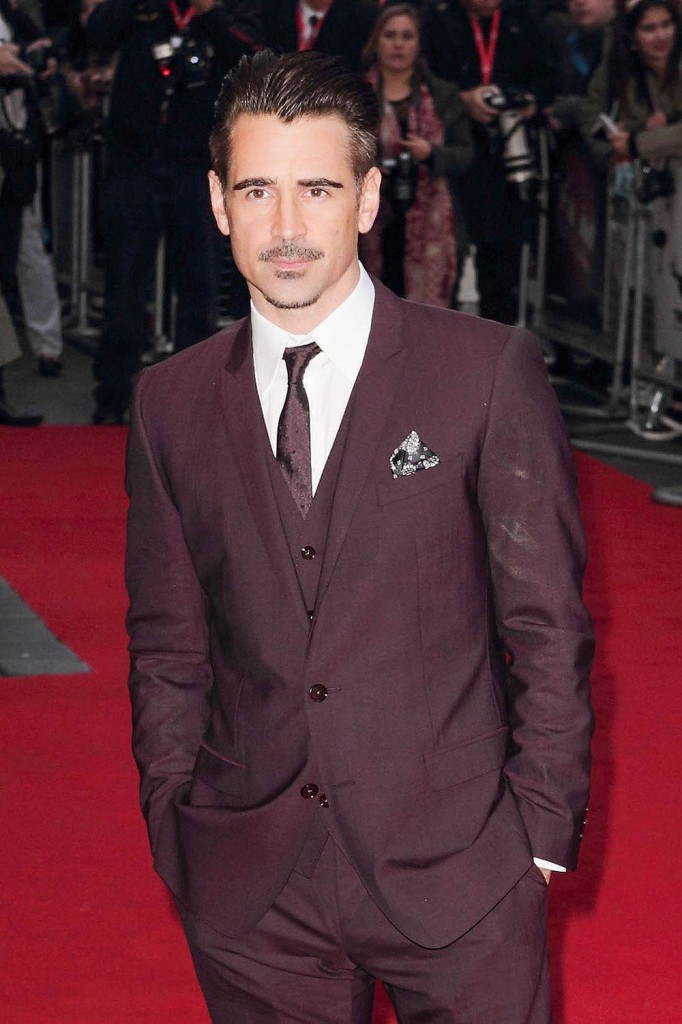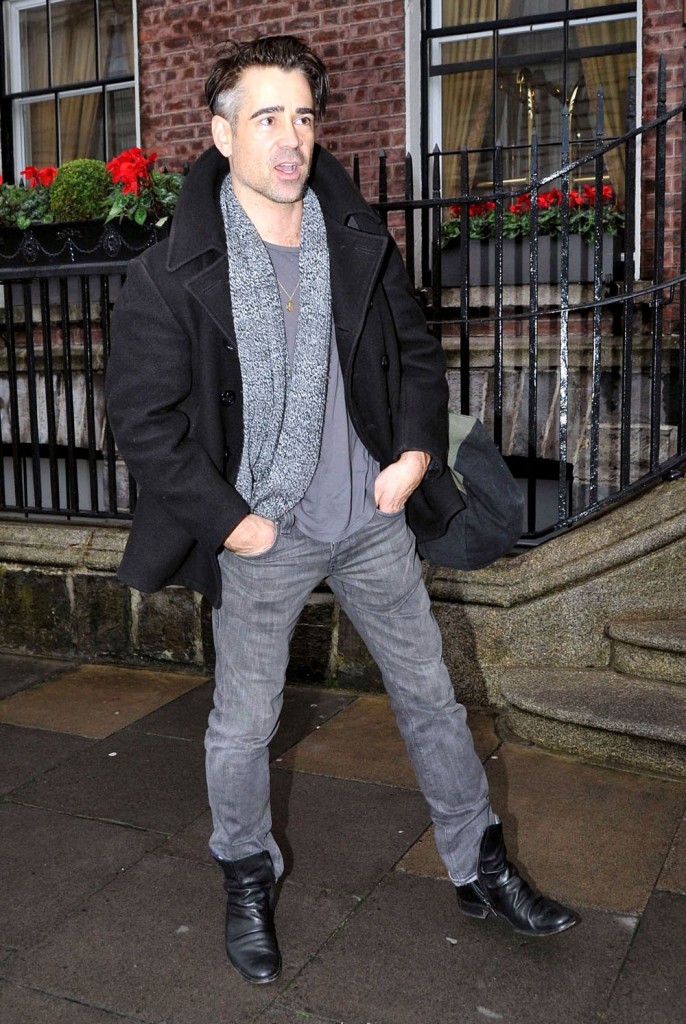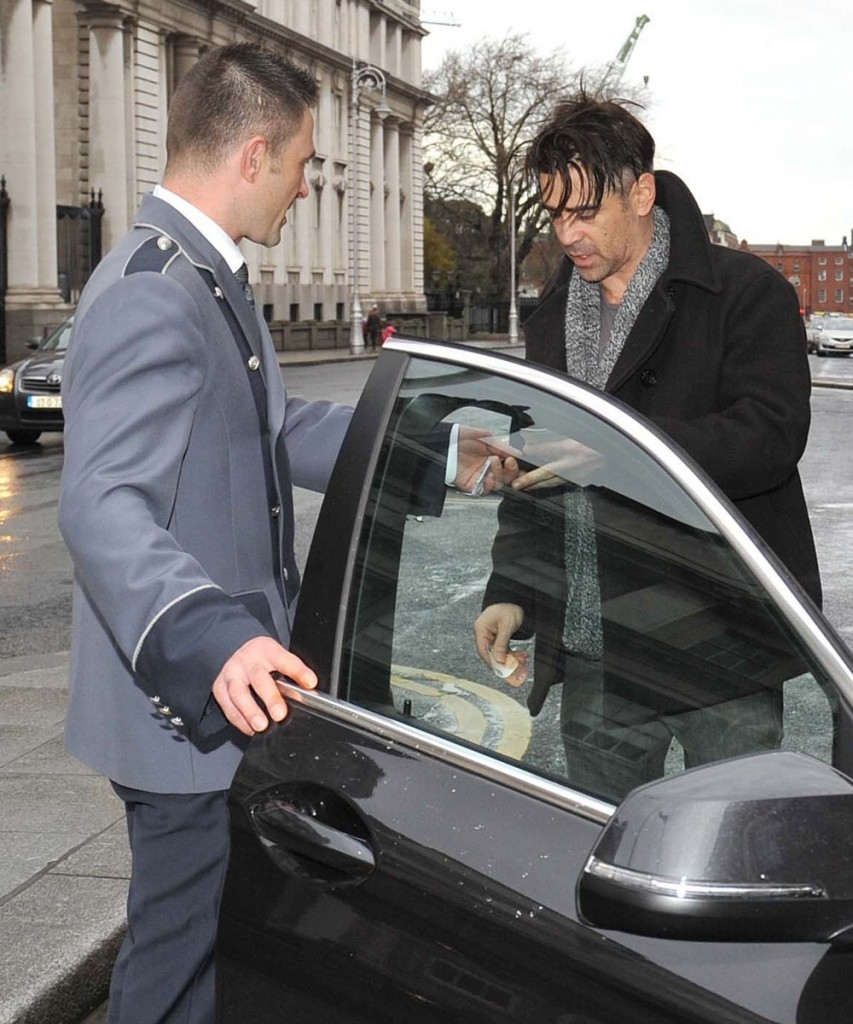 photo credit: FameFlynet