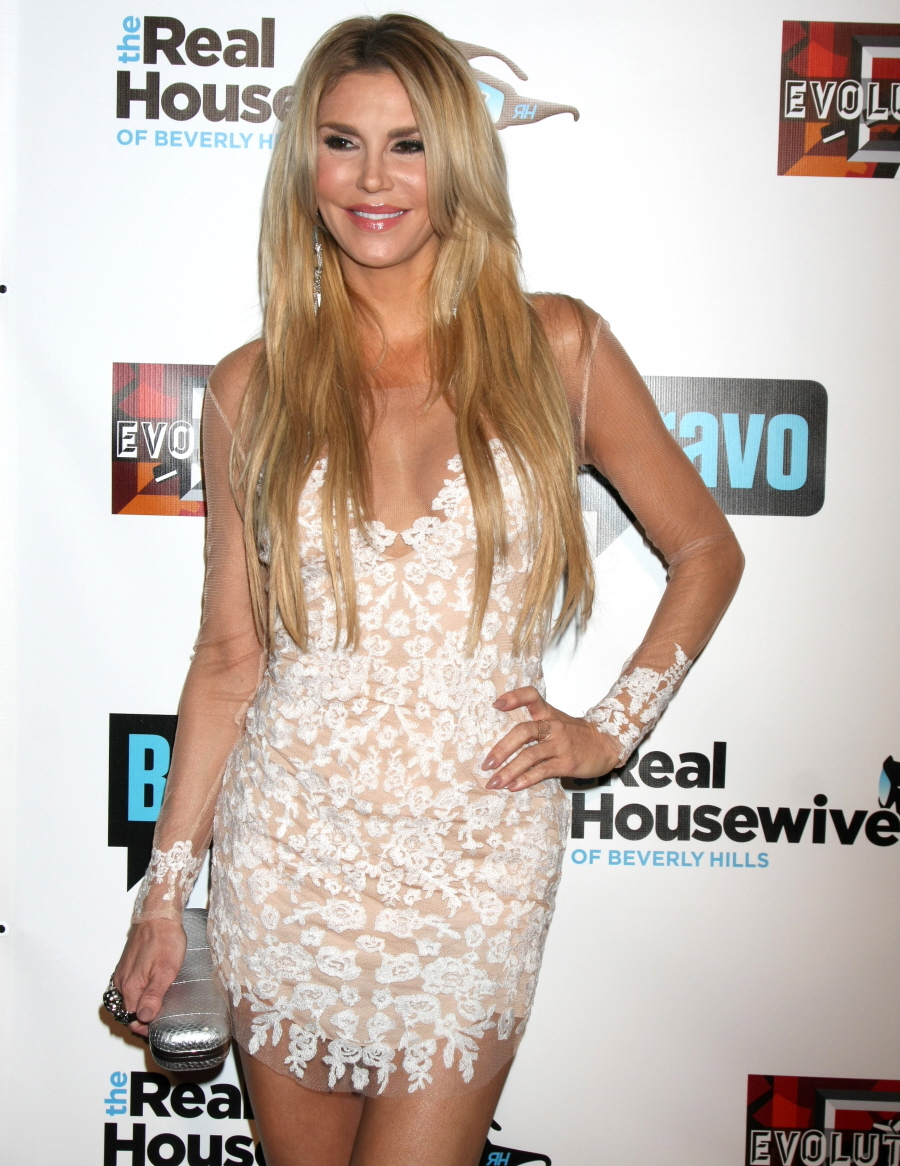 There was a big event on Thursday night for the Season 6 premiere of the Real Housewives of Beverly Hills. While the standard RHOBHs came out – Lisa Vanderpump, Kyle Richards and Yolanda Foster were all in attendance – I was surprised to see Brandi Glanville was also there, looking like an ice skater with cheap extensions. Months ago, Brandi was pretty much fired from the show for being A) a drunken mess and B) a pugilistic, wine-tossing diva who fought with nearly everyone on the show. I still think it was probably a mistake for producers to fire her, just because… Brandi brings the drama, and drama is what these shows thrive on. Still, I think Kyle and Lisa said they would quit if Brandi wasn't fired, so producers had to make some noise about it. As it turns out though, Brandi did film some stuff as a "guest star" for this season. And Brandi told People Magazine why she came back:
A certain wine-throwing housewife is back in the mix for The Real Housewives of Beverly Hills's sixth season, and Brandi Glanville has a good reason for her return. Glanville took to the RHOBH season six premiere party on Thursday in Hollywood and credited one thing for her triumphant return to the reality show.

"Money," she told PEOPLE.

The 43-year-old mentioned that she only filmed with Yolanda Foster and Kim Richards for the season.

Glanville opted for a detailed, long-sleeve mini-dress at the event and was seen posing for a group photo with the rest of the cast. Eileen Davidson, who has had drama with Glanville, said she hasn't seen Glanville on or off set, but insisted that she isn't "somebody who holds a grudge."

"I don't have anything against her," Davidson told PEOPLE of Glanville. "I learned a lot last year in the process. It wasn't always pleasant, but whatever, I made it through."
Well, at least she's honest? The other RHOBHs were about the same – Kyle told ET that she and Brandi "are done being friends." Other housewives were like "blah, whatever." And Brandi is basically only back to start fights and get paid. So, there you go.
Is anyone else kind of sad for Brandi? I mean… she had a good thing going there for a while. She was a successful writer and a popular reality star. Now she's just shilling wine and dating sketchballs.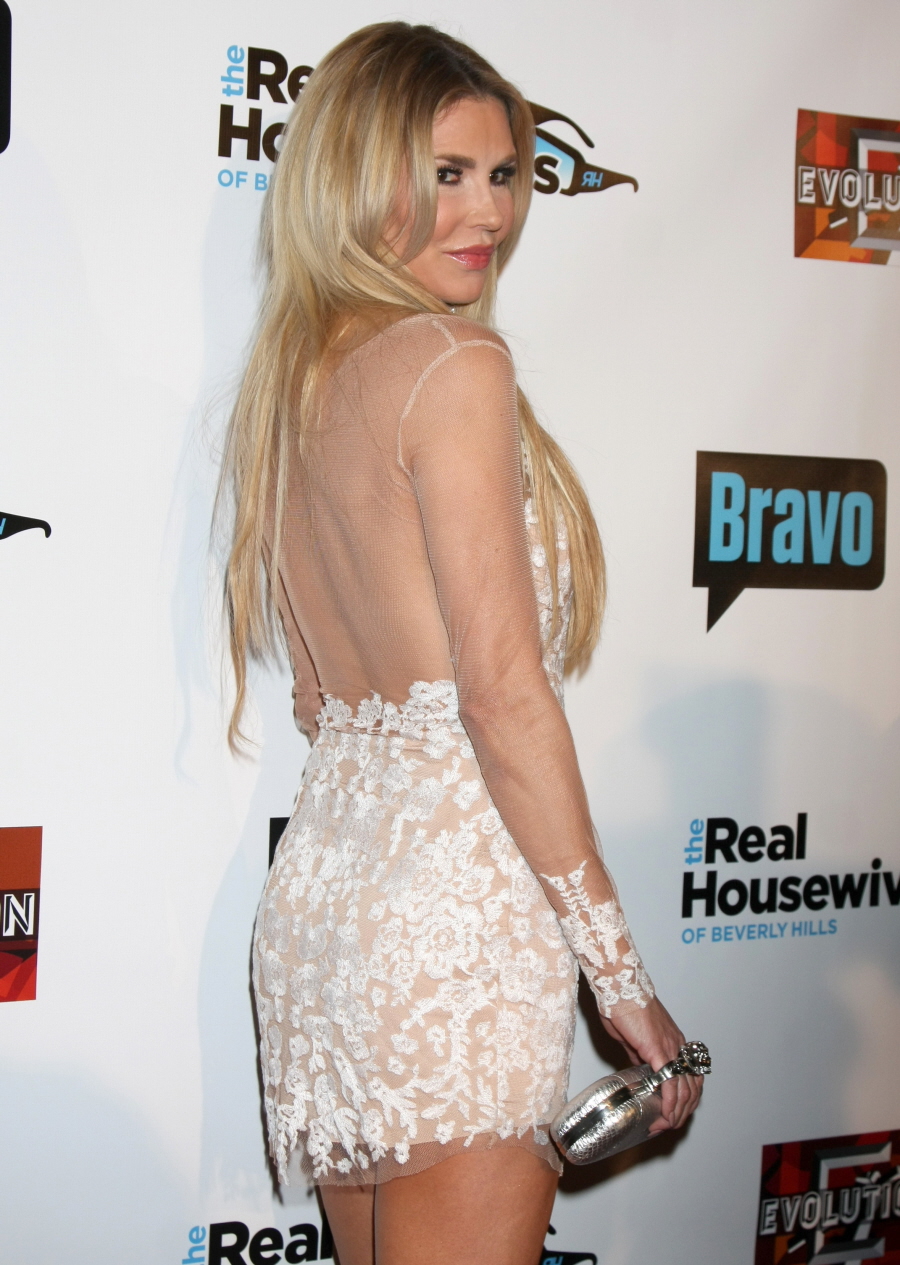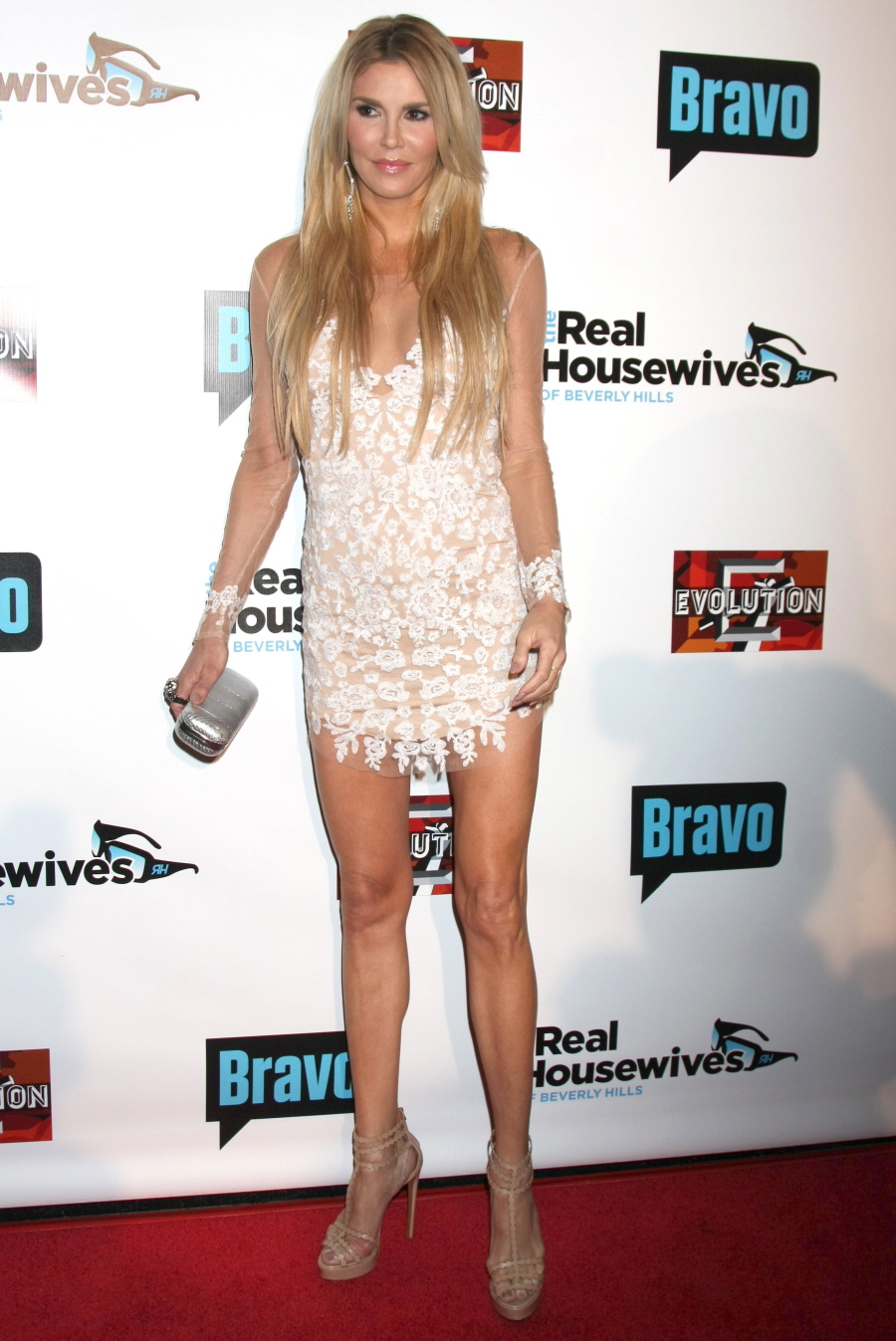 Photos courtesy of WENN.