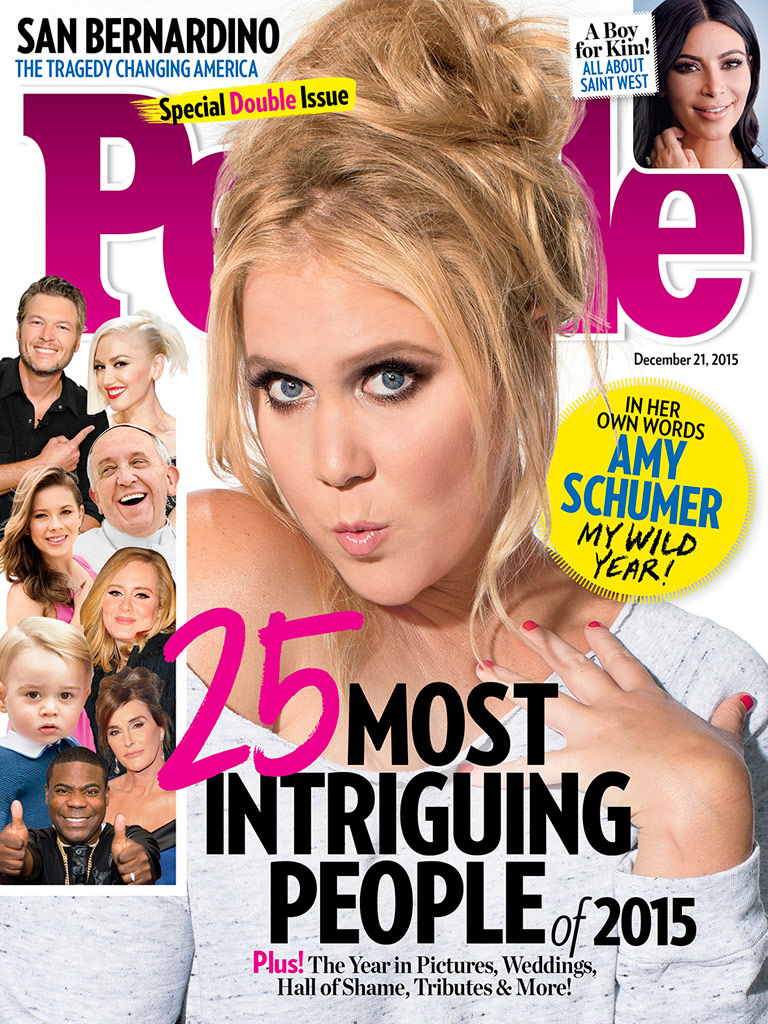 People Magazine's cover story this week is their annual "25 Most Intriguing People of the Year" issue. The cover girl is… Amy Schumer? Huh? I mean, don't get me wrong, she's had a good year. Train Wreck was a success, her Comedy Central show is extremely popular, she hosted SNL and had an HBO special, and she became BFFs with Jennifer Lawrence. So… yeah, maybe she is a great cover girl. Maybe it's just me though, but 2015 was also the year in which people sort of "got over" Amy Schumer pretty quickly, right? Here's part of People's cover story:
Amy Schumer had a life-changing 2015, but she says one moment stands out from all the rest.

"Hosting Saturday Night Live was the highlight of my year," she tells PEOPLE in this week's cover story. "It was a dream come true."

In other career peaks, the newly minted A-lister, 34, nabbed an Emmy in September for her Comedy Central hit Inside Amy Schumer and saw her romantic comedy Trainwreck soar to the top of the summer box office. With a series of inspiring speeches advocating for gender equality and female empowerment, the New Yorker and former reality TV star (she came in fourth on Last Comic Standing in 2007) established herself as a powerful voice in Hollywood – and teamed with her cousin, U.S. Senator Chuck Schumer, to call for stricter gun control laws.

The writer-director-star was also responsible for some of the year's buzziest moments. In a force-of-nature pairing that inspired friendship envy on a global scale, she and Jennifer Lawrence did everything from form a human pyramid to dance atop Billy Joel's piano – and then just last month, Schumer made headlines around the world again with her nearly nude Pirelli calendar photo shoot.
Again, I'm not denying that she had a good year. But it does feel like… Amy Schumer is the new Lena Dunham. The "normal" girl who comes to "challenge" our perspective but ends up annoying us when her shtick never changes. Maybe I'm just really grumpy today (it's true, I am).
Other people on this year's Most Intriguing list: Pope Francis, Prince George of Cambridge, Caitlyn Jenner, Bindi Irwin, Gwen Stefani, Blake Shelton, Adele and Tracy Morgan. I would have said Adele might have been a better cover, but People Mag just gave Adele the cover a few weeks ago, so that's why they gave it to Amy.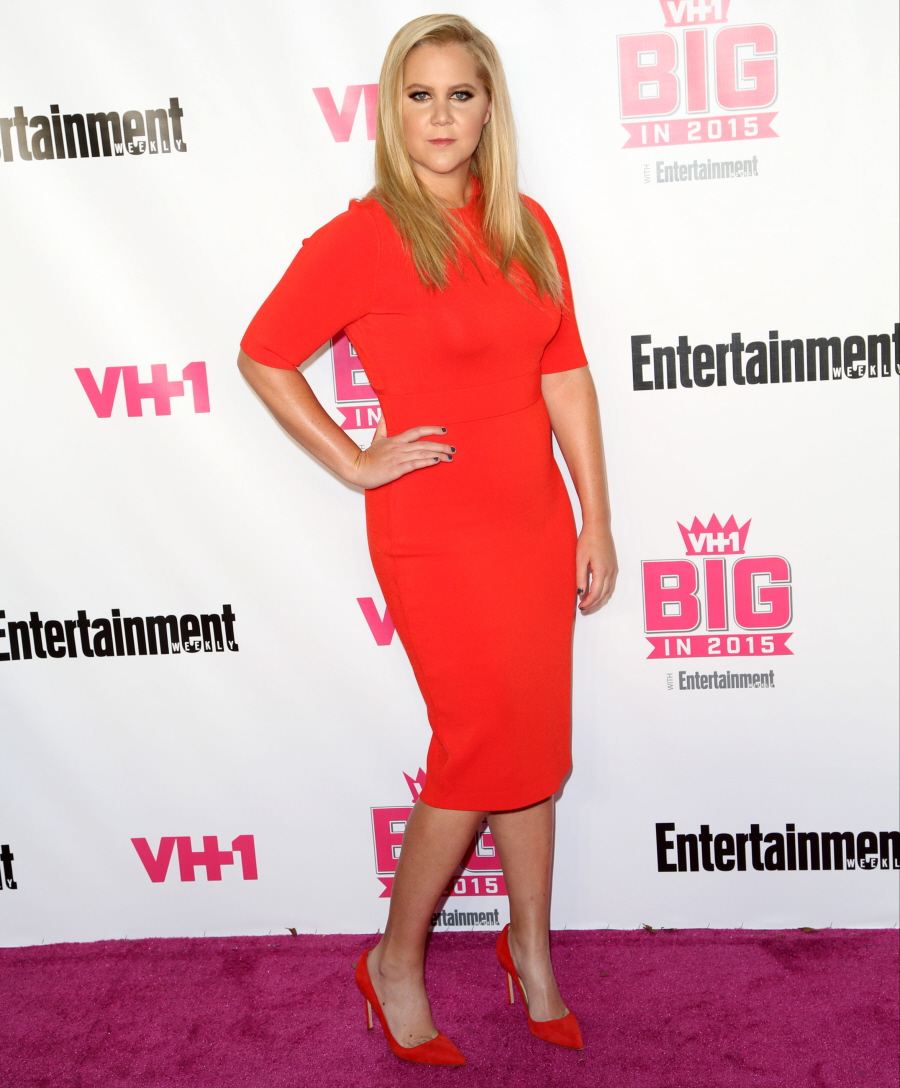 Photos courtesy of WENN, cover courtesy of People.