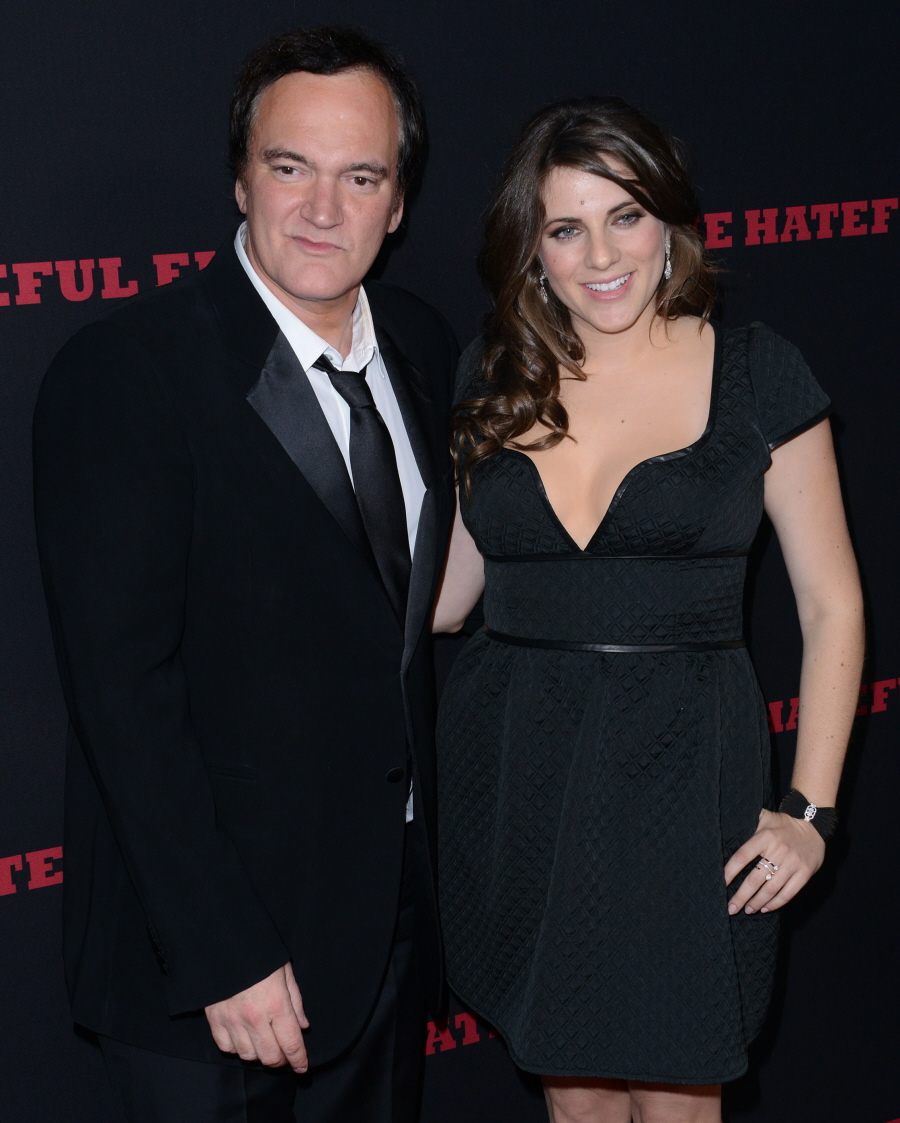 I spent way too long reading Quentin Tarantino's GQ profile this morning. Tarantino is promoting The Hateful Eight, a movie which Samuel L. Jackson says is QT's best. Tarantino thinks it's easily one of his best films too, which might come off as entitled or pompous, but since it's QT… it sort of fits. I kind of enjoy the fact that QT doesn't humble-brag or feel the need to fake humility to seem more accessible. Tarantino believes he's one of the greatest writer-directors of all time, and easily the best writer-director working today. Anyway, you can read the full GQ piece here. Some highlights:
On The Hateful Eight: "I think it could be my best movie. If not, at least in my top four."

On turning 52: "I tend to always think of myself as perpetually 35 or so. So, you know, it's a bit of a drag, in certain regards. And in other regards, I've really enjoyed it. I mean…a lot of sh-t that used to really be on my mind is kind of gone now. I'm over a whole lot of stuff."

Django Unchained was his turn to political filmmaking: "You know, it was very political, as opposed to, say, Inglourious Basterds, which was not necessarily political… Django was definitely the beginning of my political side, and I think Hateful Eight is the…logical extension and conclusion of that. I mean, when I say conclusion, I'm not saying I'll never be political again, but, I mean, I think it's like, in a weird way, Django was the question and Hateful Eight is the answer. I mean, in the way of, like, talking about America's culpability in their past is what Django's about. The white supremacy that has existed since and that is rearing its ugly head again, to such a degree that it's being dealt with by the Black Lives Matter movement and all that stuff, is where we are now. And that's what The Hateful Eight deals with. The thing that was really wild is, I wasn't trying to bend over backwards in any way, shape, or form to make it socially relevant. But once I finished the script, that's when all the social relevancy started."

On 12 Years a Slave: "I never saw it… I just spent a year and a half in the antebellum South. The last thing in the world I wanted to do was go back. I was so not the audience for that movie, after I literally created the worst possible decade of the last 200 years and lived in it every single solitary day. The last thing in the world I wanted to do was visit it in any way, shape, or form."

How he feels about Oscar campaigning: "Well, you know, it depends on what you call campaigning. Sitting down with every chucklehead that has a podcast, because, well, why not? Can't hurt! No, I'm not going to do that. You know, but I'll go to an event. I'll go to a party. I'll go to this screening. I'm happy to do that.

He didn't like campaigning for Inglorious Basterds: "I've felt that way a little bit on Inglourious Basterds. You know, it was like…I didn't shamelessly promote Inglourious Basterds in any way, shape, or form. But I did what was asked of me. I did a genuine campaign, all right? And maybe I did a little too much. And yeah, we won Supporting Actor, but I was a little pissed off by the results. And I probably won't ever do that much again."

He feels competitive as a screenwriter: "I'm not competitive as a director. But the thing about it is, if I win a third screenwriting Oscar, I will tie with Woody [Allen]. I can't beat Woody until I tie with him….I want to have more original-screenplay Oscars than anybody who's ever lived! So much, I want to have so many that—four is enough. And do it within ten films, all right, so that when I die, they rename the original-screenplay Oscar "the Quentin." And everybody's down with that. I'm just telling you what I want. I want that third one. I want to tie Woody. All right? Look: When it's your time, it's your time."

On starting a family: "My filmography comes first. My artistic journey comes first. I'm not saying I can't have kids. But the last two movies, can't have kids, can't have a wife, you know. That's the deal. Now, now it's not so scary."

He think David O. Russell is only real "peer": "I think my real filmmaking peer is probably David O. Russell right now—i.e., his ability to write, the movies he does, and his relationship that he has with the actors that he likes to work with. And I think along with myself, I think he is the best actor's director out there.
As with all in-depth Tarantino interviews, there are about a million great quotes where he's throwing shade right and left. He seems to side-eye Danny Boyle, he doesn't think much of most screenwriters today, and he thinks David O. Russell and Jennifer Lawrence are the new William Wyler and Bette Davis (no, not so much). As for Quentin wanting to go Oscar-for-Oscar with Woody Allen… I can see that. I think that's actually a realistic goal for QT. What's funny is that Woody Allen couldn't give two sh-ts about his Oscars. Woody never goes to the Oscars and he's never campaigned for anything. So, while I think Tarantino will definitely win a third Oscar (thus tying with Woody) at some point, it will "cost" Tarantino a lot more than it ever cost Woody.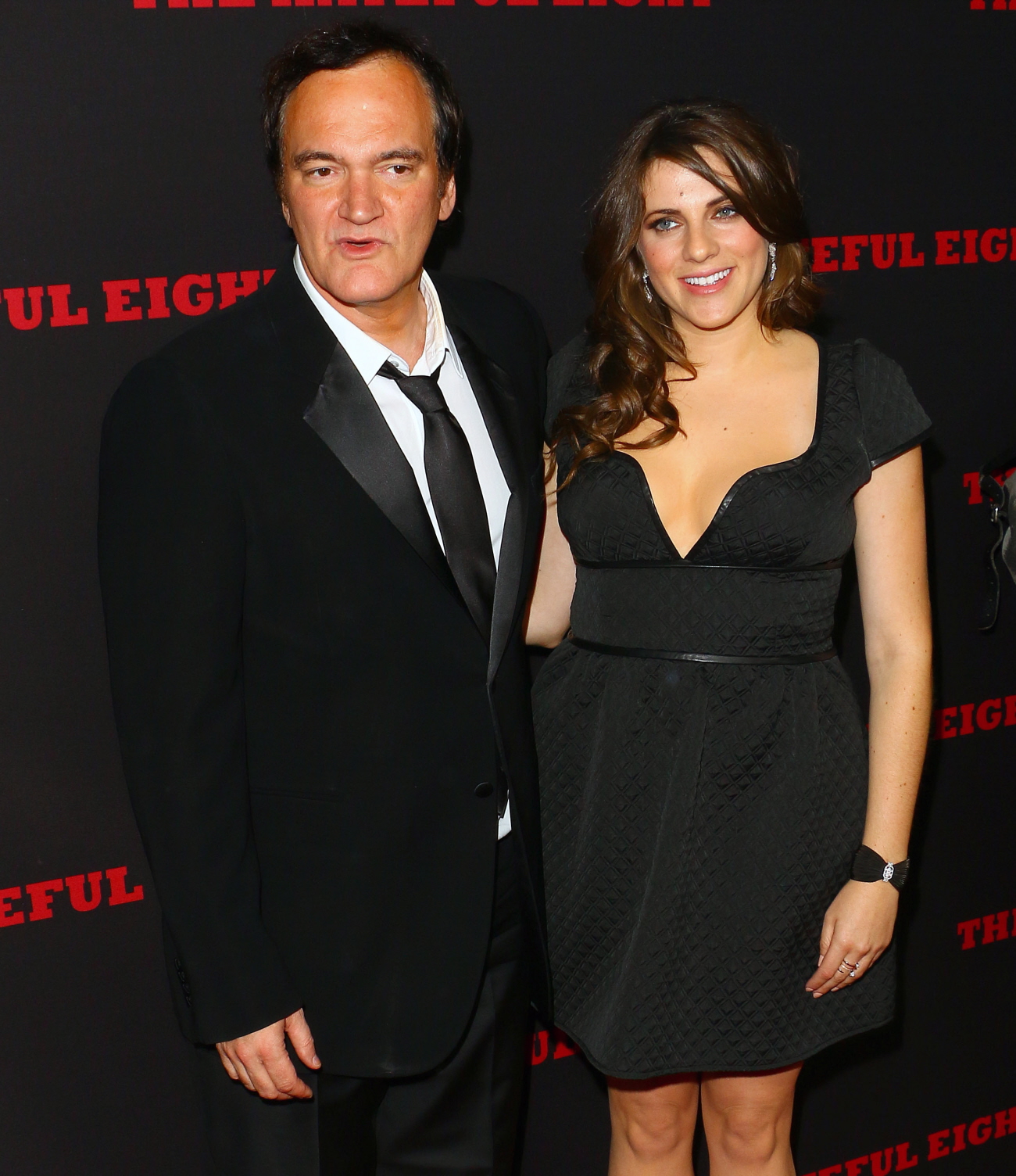 Photos courtesy of Fame/Flynet.