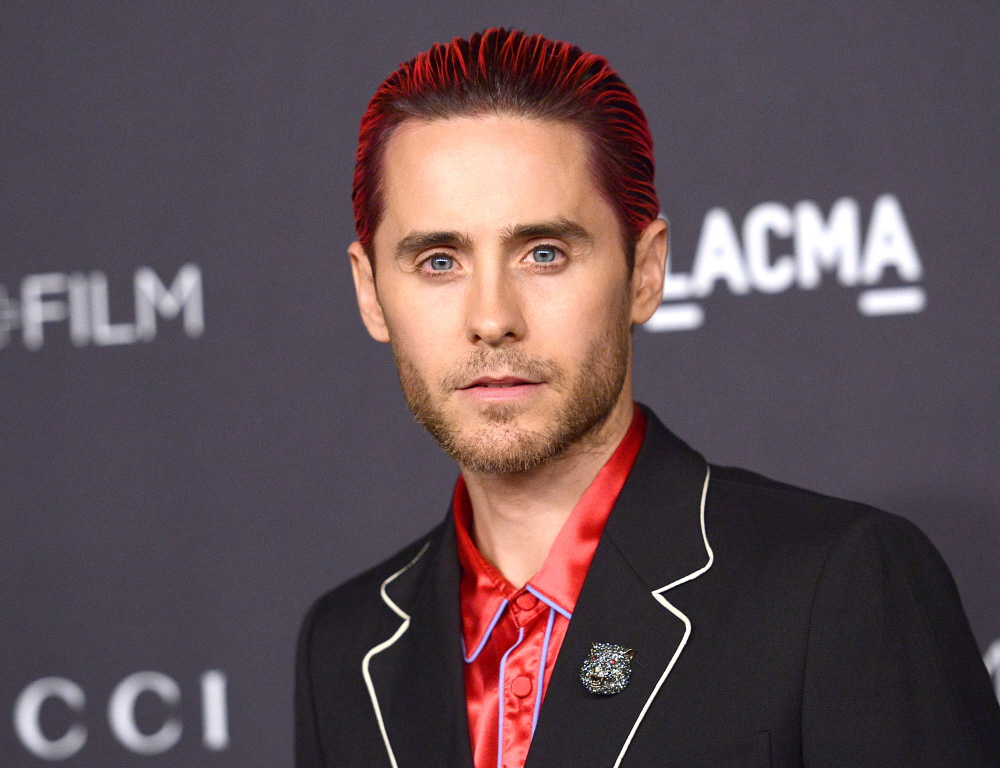 Earlier this week, I covered Jared Leto's shade-throwing video, which was published on TMZ. As I said at the time, it seemed like a clip of a longer video, possibly documentary footage or some kind of behind-the-scenes look at Jared or his band. In the video, Jared is listening to some songs off Taylor Swift's last album, 1989, and giving his #hottake on each song. His criticisms were brief, and not even that bad, considering he said he liked "Blank Space." Swifty's super-fans attacked Leto and he ended up tweeting out an apology (which was funny, and sort of shady) to Taylor. Well, it turns out that the story about how TMZ got their hands on the video is more interesting that Swift-shade and now Leto is suing TMZ.
Jared Leto, the Oscar-winning actor and frontman of the band Thirty Seconds to Mars, has lodged a notable new copyright lawsuit against TMZ and parent company Warner Bros. Entertainment, alleging that the gossip site published a sensational video after being warned that it was stolen. Leto is directing his anger at TMZ for invading his privacy. His Sisyphus Touring company has brought a copyright lawsuit that could put the Warner Bros.-owned site on its heels with some sort of fair use defense. If the lawsuit goes far, it could also explore TMZ's reportorial methods. In a complaint filed in California federal court, obtained by The Hollywood Reporter, Leto (through Sisyphus Touring) says the footage was shot Sept. 8 by a videographer retained by him. This videographer is said to have delivered the video to TMZ in exchange for a promised payment of $2,000.

"TMZ requested that Videographer sign a document confirming he had the legal right to deliver the Footage," states the complaint. "Videographer refused to sign such an acknowledgement. Prior to any broadcast of the Footage, Plaintiff had advised Defendants that the Footage was stolen, and that Defendants were not authorized to disseminate, display, or publish the Footage on the website TMZ.com or at all."

The lawsuit adds that TMZ "rushed to publish," and that 15 minutes after it had done so, the videographer (perhaps suffering from a crisis of conscience) urged the gossip site, "Do not post the footage. I do not own it. I do not have permission."

Here's Leto's full statement:

"Last Sunday, I was alerted that TMZ had acquired personal and private video footage of me in my home and that they were planning to leak it on their site. My team notified TMZ immediately that I fully owned the footage and that their source had absolutely no rights to sell it. They chose to post it anyway. Let's be clear. This was stolen footage. This was an invasion of privacy. And it was both legally and morally wrong. Regardless of who we are, we should all be able to talk freely in the privacy of our own homes without the fear that our unfiltered thoughts or actions will get broadcast to the world. We have the right to privacy and security and when we don't have protections in place to safeguard those things, we lose the freedom to speak loudly and clearly – right or wrong – about anything and everything we choose to. I have chosen to file this lawsuit not because I want to, but in hopes it will encourage more people to stop trafficking in stolen goods, to follow proper legal procedure and so that it may motivate additional consideration for the harm these acts can create, especially when the only intention is to simply further the bottom line for the companies and corporations that commit these acts."
While I don't think it's particularly smart to pick a fight with TMZ, I do think Leto's lawsuit seems above-board. The videographer does not and did not own the footage if Leto himself hired the videographer to film him. And Leto is probably smart to pick a fight over something that really isn't that big of a deal in the long-run. I mean, he took a swipe at Taylor Swift and that's all. He offered an apology on Twitter and that was the extent of the "damage control" needed here. I get the feeling that Leto has more shady stuff going on in his life, stuff that would actually put a dent in his reputation, so why not put his foot down about this right now?
Now, that being said… TMZ is owned by Warner Bros. And Jared is the Joker in Warner Bros.'s Suicide Squad. This is an internal fight too, and I suspect that at the end of the day, TMZ will probably just remove the video.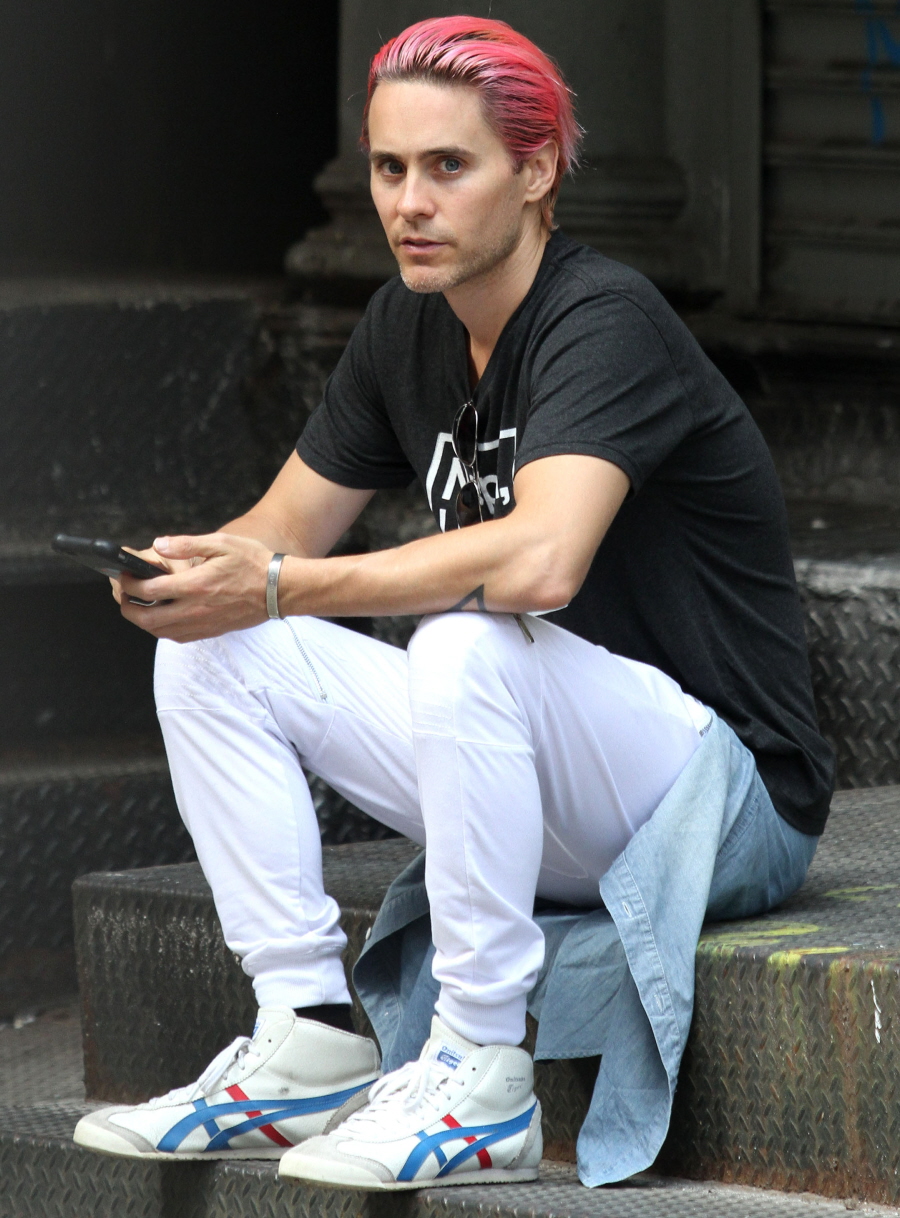 Photos courtesy of Fame/Flynet.