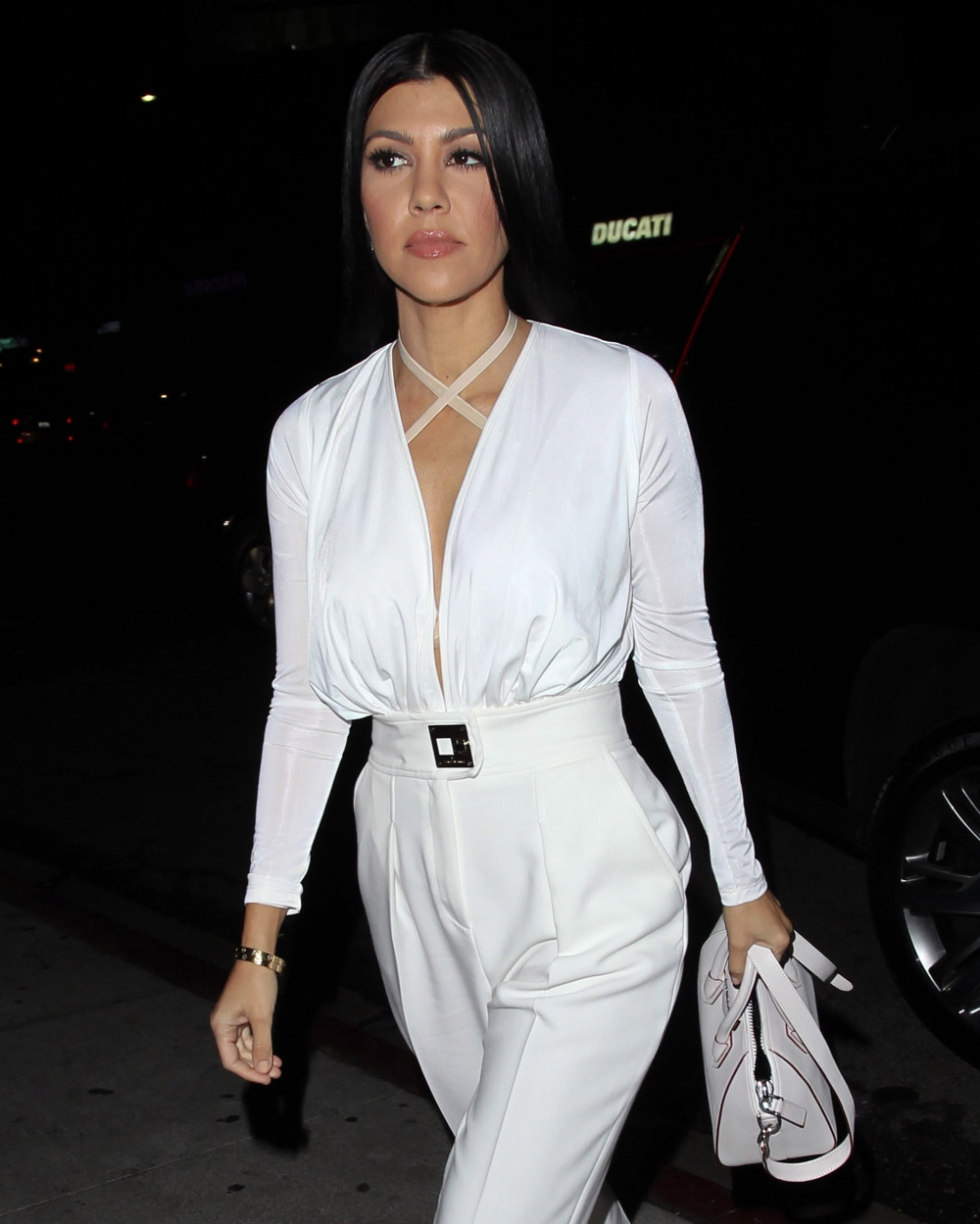 Over the past few weeks, I've come very close to covering the neverending drama between Kourtney Kardashian and Scott Disick. They've been on-and-off for so many years, but Kourtney finally kicked him out of the house earlier this year (after he probably cheated on her publicly), and then Scott went to rehab. Anyway, Scott and Kourtney have been spending more time together lately, and there were stories about how they were perhaps on the road to reconciliation. But no more. Because Kourtney – who is a 36-year-old mother of three small children – is hooking up with Justin Bieber. Seriously.
Justin Bieber and the Kardashians have been tight for a while, actually. The Kardashians have close ties to Bieber's manager Scooter Braun, and Bieber has spent a lot of time with Kylie and Kendall Jenner in the past. Over the weekend, the rumors about Biebs and Kourtney exploded after they seemed to go out clubbing together.
"Justin bragged to friends recently that he has been hooking up with Kourtney Kardashian," an insider tells Us, adding she was at his American Music Awards after party at the Nice Guy in L.A. on Sunday, Nov. 22.

"Oh yeah, that's definitely happening and has been for some time now," adds a second source. "Every time Kourtney and Justin are together they're extremely flirtatious. They text each other all the time."

The 21-year-old pop singer and the Keeping Up With the Kardashians star, 36, spent Friday night together out in L.A., hitting up Hollywood hot spot The Nice Guy and then later heading to karaoke lounge Blind Dragon.

"Kourtney and Justin seemed flirty," an eyewitness at Nice Guy told Us. "I saw them a few times touching and laughing together."

TMZ reported that the mom of three — who split from ex Scott Disick in July — went to the Beverly Hills hotel The Montage, where the "Sorry" singer often stays, and checked out at 4 a.m.

Back in October, Selena Gomez's ex and Kardashian had dinner together at the Nice Guy and then stopped by Universal Studios for "Halloween Horror Nights" attraction.

"When he was there with Kourtney, he was such a gentleman and so nice and respectful," a source told Us. "He was definitely trying to impress Kourtney and act more mature."
And in case you think the tabloids are just making things up, Gossip Cop got a confirmation, for whatever that's worth. GC's sources claim Kourt and Biebs are "casually hooking up" and that they hooked up for the first time back in October and it was just for "fun." So… after years of stupid Scott-Kourtney storylines on Keeping Up with the Kardashians, Kourtney's new storyline is that she's a single mother of three who enjoys clubbing and hotel hookups with Justin Bieber. Fascinating. While I think this is totally messy, I can actually understand why the attraction between them. Justin's always had a thing for olive-skinned brunettes and he's never had a problem with older women. For her part, Kourtney is an idiot and she's been dealing with Scott's drama for so many years. Why not have a stupid hookup with Justin Bieber? I mean, it's not hurting anyone from what I can see. Okay, so it's probably hurting Scott. But that's it!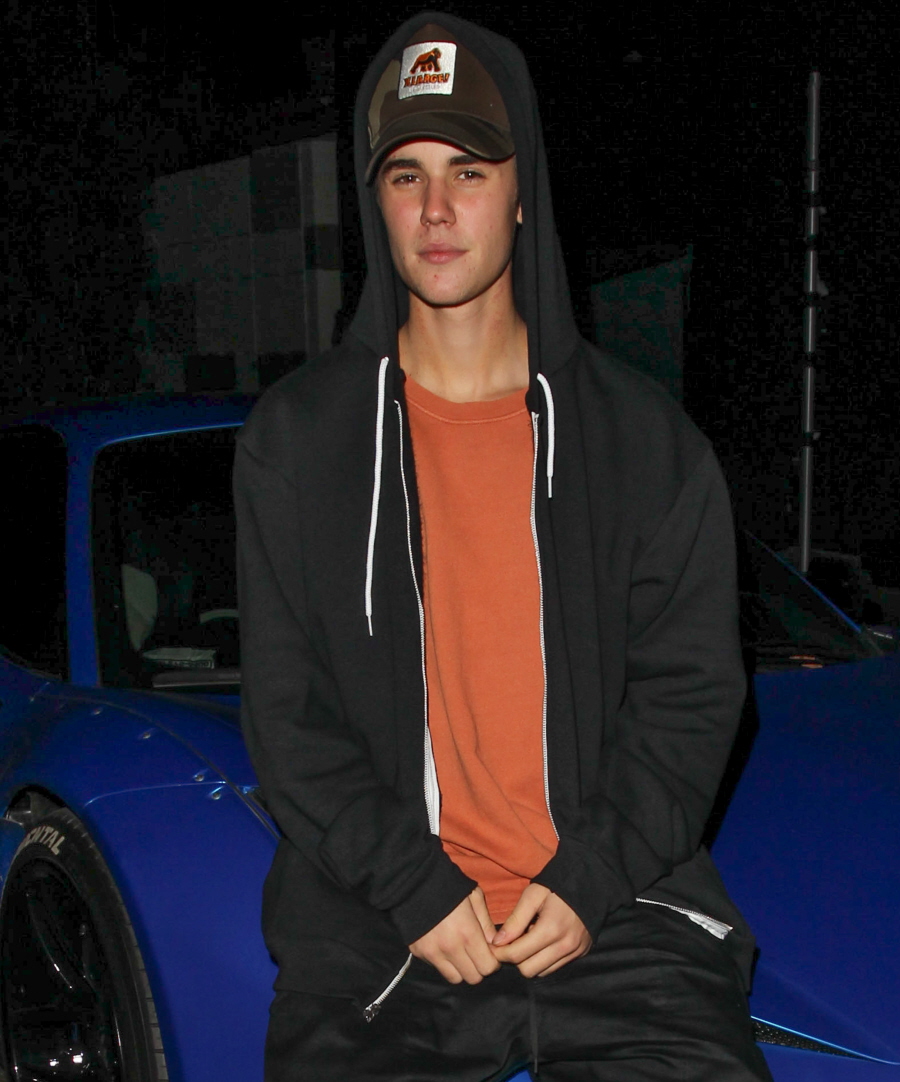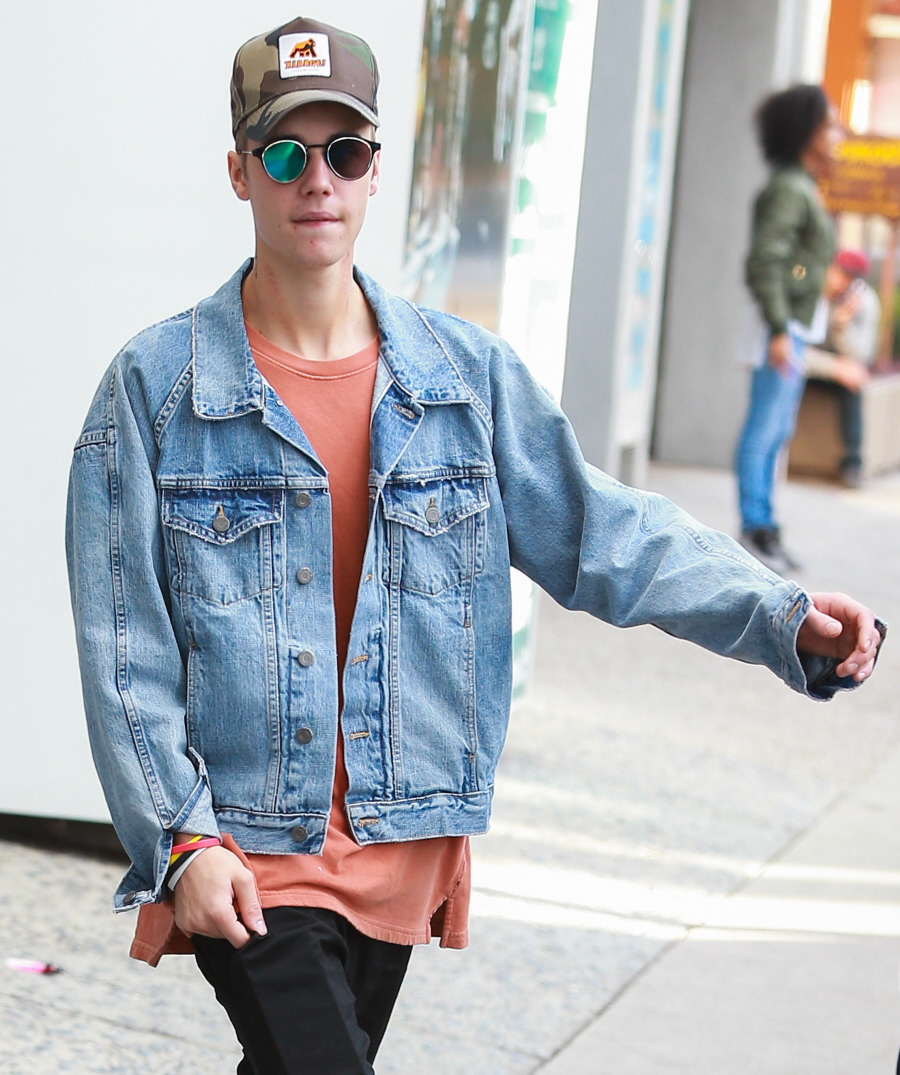 Photos courtesy of Fame/Flynet.