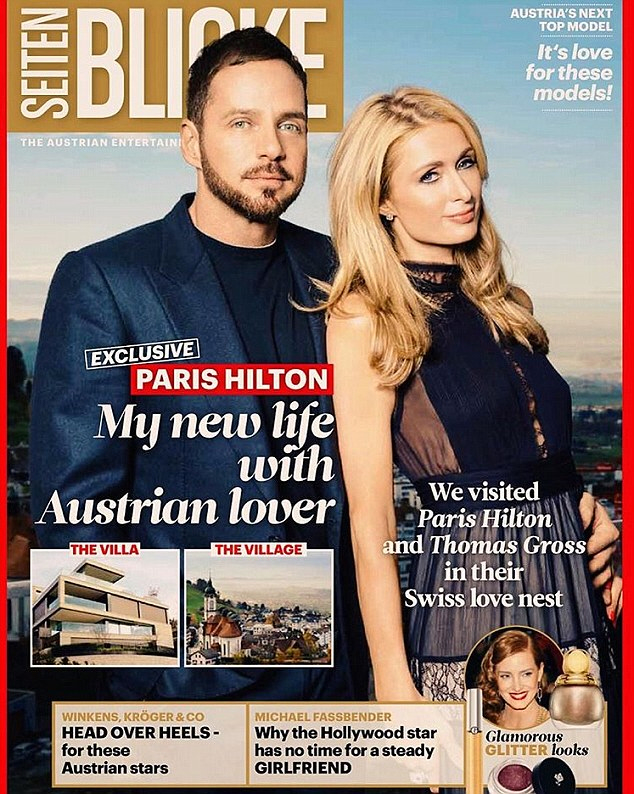 Paris Hilton has been dating Austrian "entrepreneur" Thomas Gross for about six or seven months now. Gross is reportedly very wealthy, and he's only 39 years old (Paris is 34). When their relationship was only 2 months' old, Paris was already calling Gross her "soulmate." But I have to say, this doesn't have the stink of Paris's typical relationships – Gross is barely featured on her social media, and while she has talked publicly about him, it doesn't feel "extra." Like, Paris might actually be in a mature relationship with a guy who has his own stuff going on. He's not at her beck and call, and he supports her "career" as a deejay. Anyway, Paris has already moved in with Gross – they live together in his home in Switzerland, and Paris has a D-visa. But now she wants Swiss citizenship. So… good news, America! Paris Hilton no longer wants to be American.
Paris Hilton wants to trade in her "Simple Life" — for a Swiss one. The hotel heiress is making moves to permanently call Switzerland home so she continue living with her millionaire Austrian boyfriend in the town of Schwyz, a well-known tax haven.

"I just love everything about this country," she yodeled to German-language tabloid Blick. "The people are so lovely, the food is excellent and the scenery beautiful."

The hotel heiress already has a long-term D visa, which she received in November, but she's hoping to get more.

"I want to be Swiss," she told Blick, but admitted she hasn't visited many parts of the country.

News of Hilton's plan to leave the US excited some eager to get rid of the reality TV star.

"Please take her and the Kardashians too," one commenter wrote on The Local. Another begged local officials: "Don't fast-track this one!"
I have a friend who lived in Switzerland for several years and she said that life in Switzerland is very, very particular and it's almost like everyone is on their best behavior at all times. No one violates the unspoken social order and it's as if everyone is the tightest of tight-asses. What I'm saying is that Paris Hilton better keep her nose clean if she's going to be living in Switzerland full time. I suspect that Gross has enough money to "take care" of most of those petty concerns, but still… I doubt Paris is going to fit in with Swiss society for very long.
Photos courtesy of Instagram, WENN.