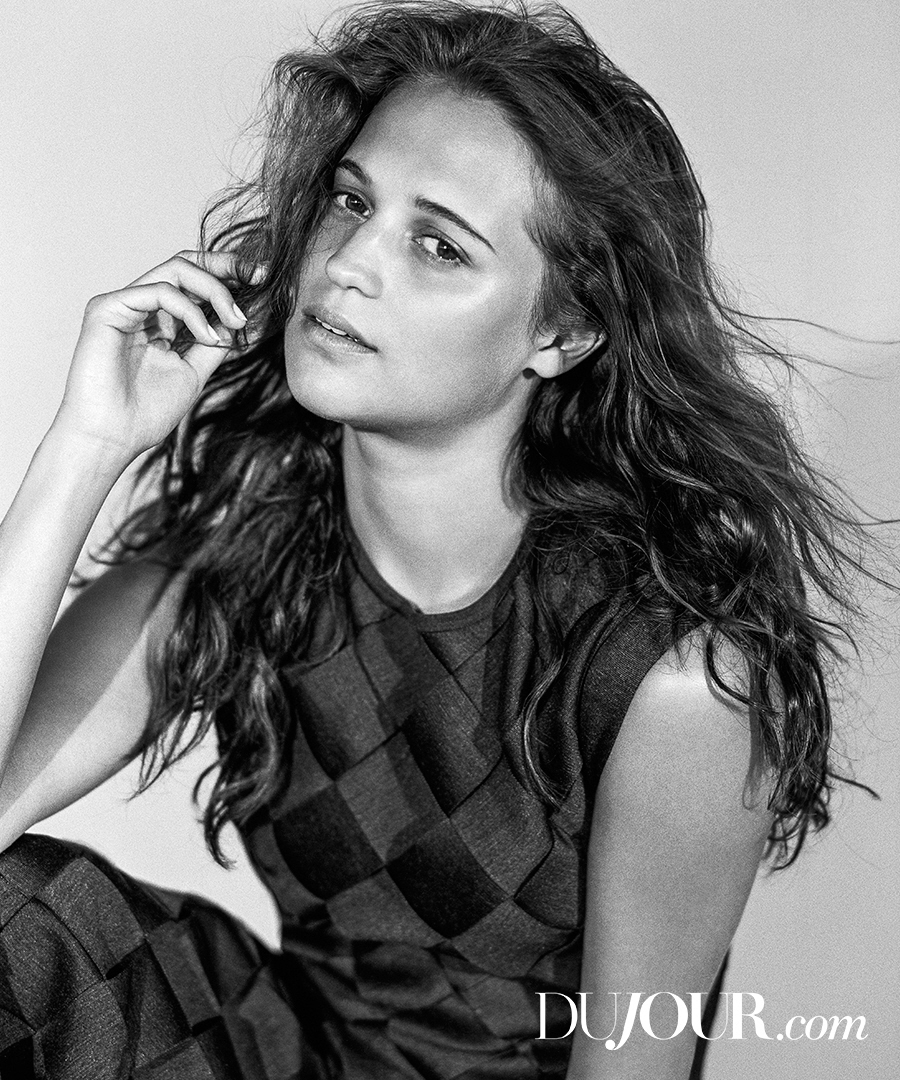 Here are some shots from Alicia Vikander's DuJour Magazine cover profile. She's gotten to the point where she's blanketing the media, which is interesting because one month ago, she had barely any new interviews out. I get that the interviews were on hold until The Danish Girl's release, but next time her publicist might want to try to spread them out a little more so that five major interviews aren't released in a three-day span. Anyway, this DuJour cover story is a breezy read, except it's haunted by the physical specter of Harvey Weinstein, who bookends the brief interview. At the beginning, Harvey is trying to get his son to say hello to Alicia (the child refuses). At the end, the journalist and Vikander are told that their bill has been paid by Harvey. Dun dun dun!! You can read the full Du Jour piece here.
What else? She talks about ballet again, because that's her go-to subject these days. She loves to cook chili (???), she "hoards" home-design magazines (ditto), she loves playing board games and she carries a deck of cards in her purse. And just in case you didn't get the message from her Vogue interview, Michael Fassbender is once again given the title of "her beau," without Alicia having to say one word about him on the record. A much better read is Alicia's Guardian interview, where (praise be!) there are no references to "her beau" or "boyfriend" or "lover." She actually goes on the record about feminism and more. Some highlights:
She's still so "stunned" about the awards season: "Up until 18 months ago, I thought the term 'awards season' was a kind of joke. I had never really reflected that a certain kind of serious film came out later in the year. I just thought fall seemed like a good time to go to the movies. It's colder, after all."

Working with women/the Bechdel test: "Of course I've had a run of great opportunities and characters to play, but I was shooting this scene with Holliday Grainger that just felt like something new. It just came so easily, and we were having so much fun. And only when we were chatting afterwards did I suddenly realise why: I'd just made five films in a row, and this was the first one where I had a scene with another woman… I just felt so embarrassed that I hadn't realised that earlier. Women talking together – apparently it is a reality! Who knew? And while we talk about the lack of female leads in films today, male domination is just as strong in supporting roles."

Her feminism is "essential": "Where I grew up, it's a word of equality for men and women, not something to question."

She tires of the "strong woman" label: "I don't think so much about whether I'm playing a strong person or not – it's not that the character needs to be loud or straightforward. It can be a fragile, flawed person, but if they have enough dimension, and depth that you understand them even at their weakest, that's a strong character to me. Then you have something to play, and play with. It's about not being 'the girl'."
As I said in the Vogue post, I can't exactly put my finger on what I find "off" about Vikander. Part of it might be that from what I've seen of her performances, she doesn't really live up to her hype. Part of it might be what the Guardian journalist refers to as Alicia being a "savvy operator." She does come across as very tightly wound, very controlled, very savvy. Not bad qualities necessarily, but it does come across as… affected?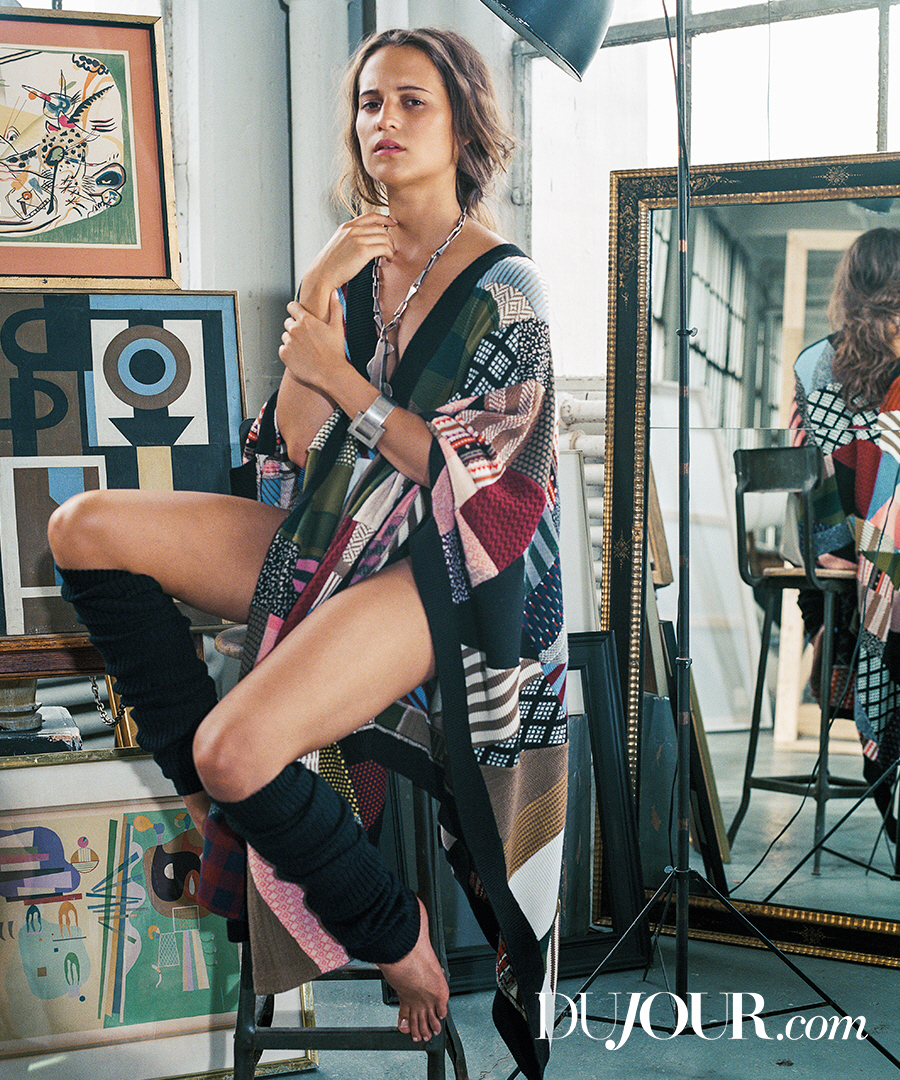 Photos courtesy of DuJour.