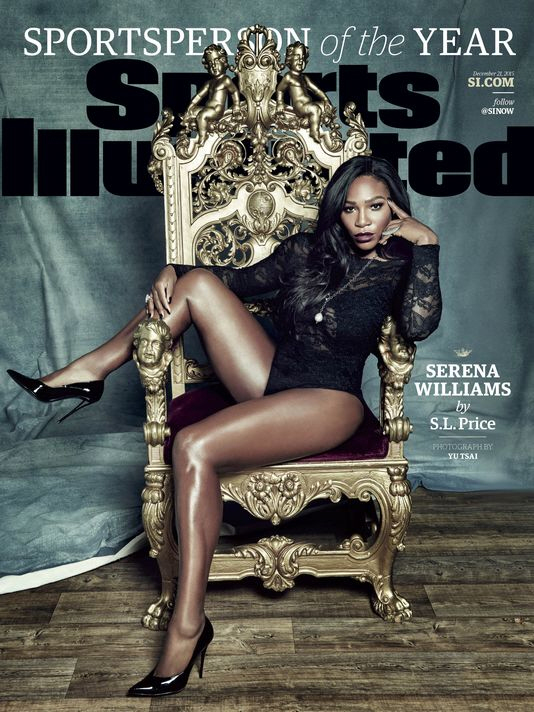 This is Serena Williams' Sports Illustrated Sportsperson of the Year cover, which was released earlier this week. You can read the full SI profile here – Serena is the first woman to be declared SI's Sportsperson of the Year since Mary Decker in 1983. Literally, the first woman to get the honor in more than two decades. I didn't write about it at first because I wasn't sure if people would be interested, then I didn't write about it because some people were only interested in criticizing Serena and the magazine for this choice. The Serena-haters are saying the same things they always say, that she's not "feminine" enough (shut your mouth), that she didn't have that great of a year (seriously, shut it), that the cover should have gone to a horse (STFU).
There was also some criticism for the way SI posed Serena, and possibly Photoshopped her. I personally LOVE the cover and I love that she's posed casually on a g—damn throne. QUEEN. But something something sexism because she's "scantily clad." Here's my thing though: if Serena wanted to be fully clothed for her SI Sportsperson of the Year cover, she would have been fully clothed. Let's allow Serena to have her own agency, you know? She's comfortable with her body, she loves herself, and this is the cover she wanted. SI even notes in their write-up: "The cover shot of this issue? Her inspiration, intended, like the Pirelli shots, to express her own ideal of femininity, strength, power."
As for the claims and criticisms that SI Photoshopped the image, a spokesperson for the magazine told HuffPo: "This story has no legs, period. We did nothing to change the integrity of the cover image or likeness of Serena Williams." Yeah… but I do think they slimmed down her thighs a little bit. I love Serena, I love her power, her strength, her ability and I love that she's a role model for the thick-thighed. These are not really Serena's thighs.
Here are some photos of Serena at last night's SI Sportspersons of the Year event. She looked amazing, even though the dress was… not great.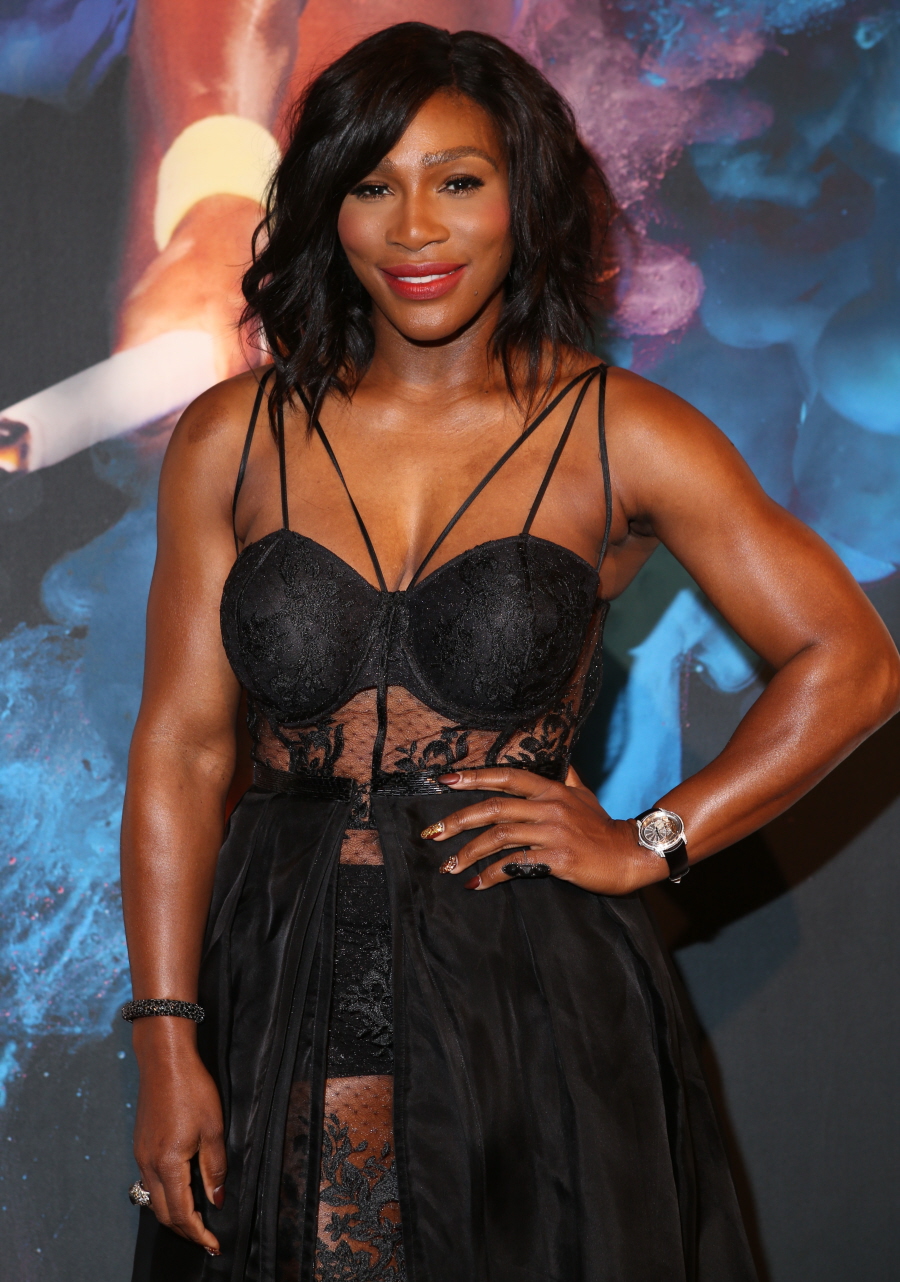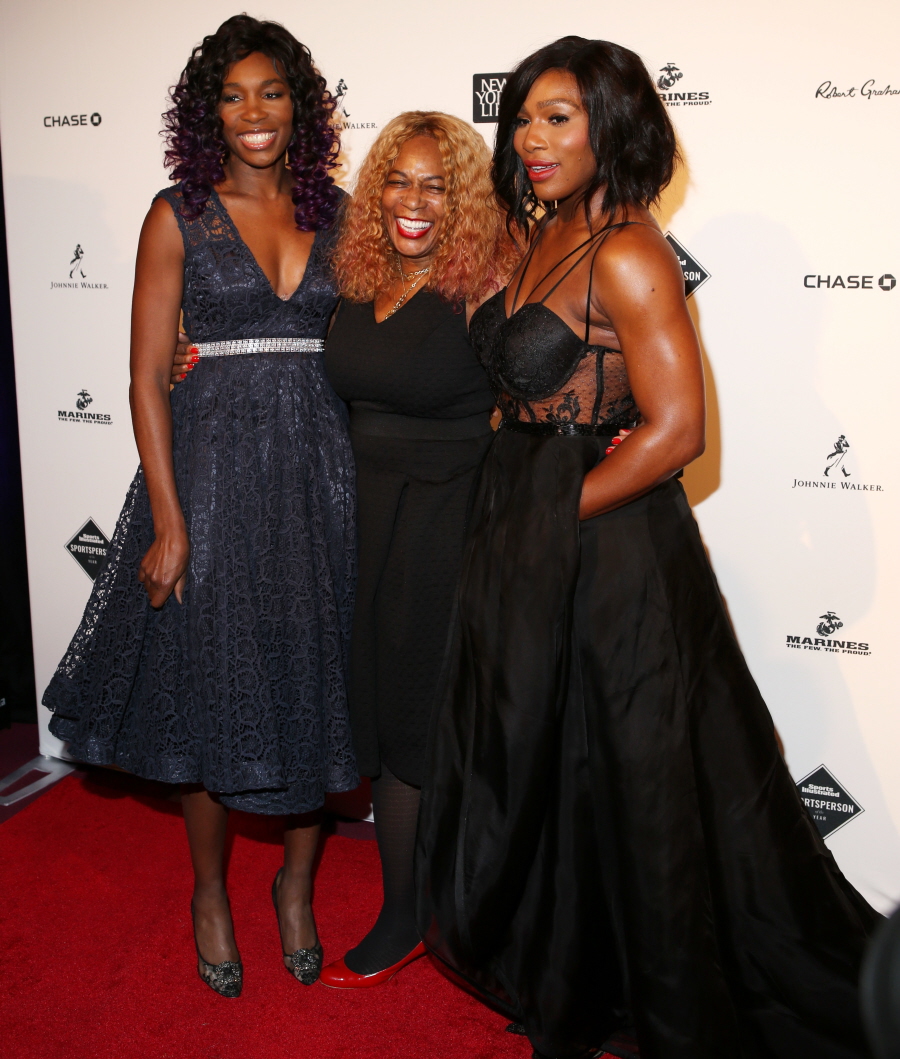 Cover courtesy of SI, photos courtesy of Getty, WENN.