There's a strange feeling around the British monarchy these days. The feeling comes and goes, but it might have something to do with the Queen celebrating the longest reign in history, and people are feeling reflective and they're looking towards the future of the archaic institution. The feeling is difficult to describe, but it's like a mix of boredom, anxiety and schadenfreude. Like, people are sort of rooting for some royal figures to get their comeuppance. The above photo is of Ken Wharfe, Princess Diana's former bodyguard. Wharfe has written books about Diana, and he's chimed in on the royal family from time to time. He notably said some words about William playing at being normal with his air-ambulance job last year. And now Wharfe is saying more words about the monarchy in general and William specifically.
Jeremy Corbyn has an unlikely ally in the form of Ken Wharfe. The man who served as a royal protection officer for 16 years, most notably for the Princess of Wales, declares he is now so disappointed with the Royal Family he has turned from monarchist to republican.

Wharfe tells me: "When I was a protection officer for Diana I was a monarchist because I thought the royals were good for the country. But I've come to the conclusion that they're not a very nice group of people."

Wharfe, 68, who wrote a best-selling book, Closely Guarded Secret, about his time with Scotland Yard's royal protection unit, fears that the image of some of the "more workshy, minor royals" may jeopardise the monarchy's future.

"There's a danger that unless the Family is seen to be achieving something then people like Corbyn and the republican movement will become every stronger."

He believes the solution is that the monarchy should slim down to include just the sovereign, the heir and maybe two others.

"People like Prince Andrew and the Duke of Kent should go. Ultimately I see the British royals going the way of European monarchies, but I'm not certain that Prince Charles wants to slim the operation down that much."

Not even William may be able to secure its future, says Wharfe, who now has little regard for the prince who he used to play with while William was growing up at Kensington Palace and Highgrove.

"He was always a sly little boy, and now he's become arrogant and spoilt. I hear from people who work for William that he can be very difficult. I liked Harry better and I feel sorry for him because he was never really able to engage in his military career. But I think he's the answer to the family's longevity, and I bet if there was a vote on who should accede to the throne; the people would go for Harry."

He concludes ominously: "I'm not sure the next generation will even care about the royal family at all. They may simply become irrelevant."
Well well well. Do I believe Wharfe has used his tenuous connection to Princess Diana for years to make a living? Sure. Do I believe that Ken Wharfe is still knowledgeable about the inner workings of the monarchy? Eh. Do I believe that he probably does have sources/friends that work for the Windsors/Cambridges/Waleses in some capacity? Yes. I do. And I have the feeling that the people who work in some capacity for William are fed up with temper tantrums and arrogance, and those people gossip about him. It's very interesting, isn't it?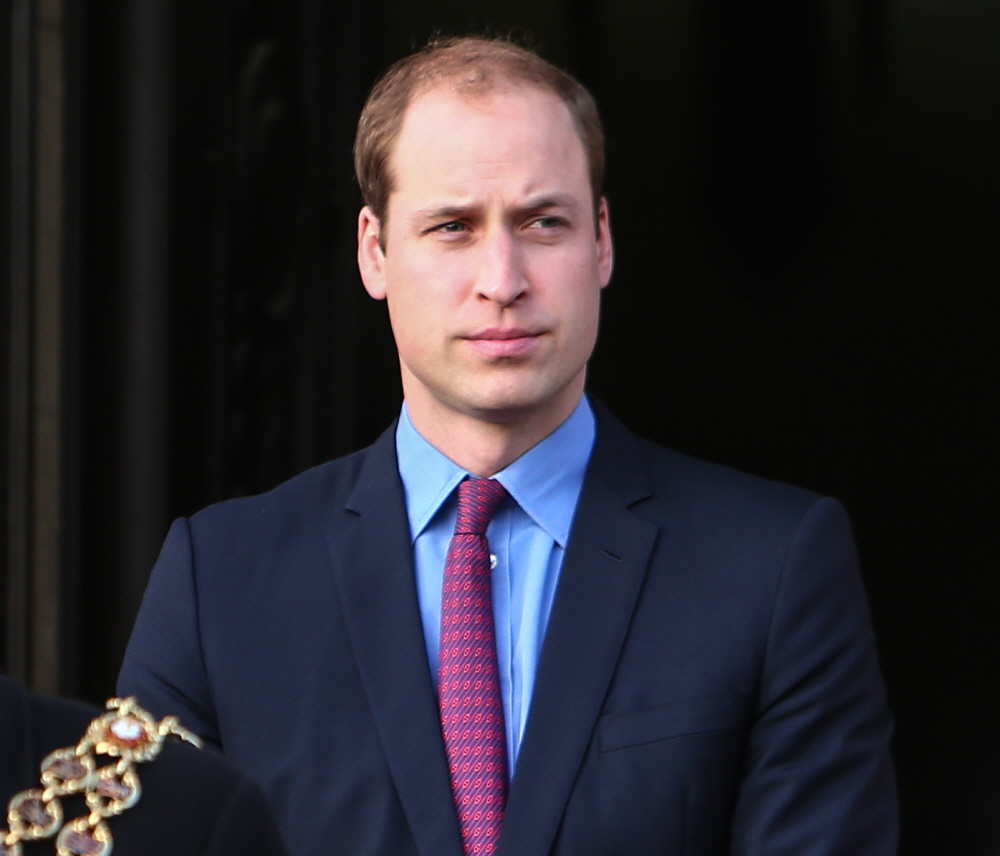 Photos courtesy of Getty, WENN.