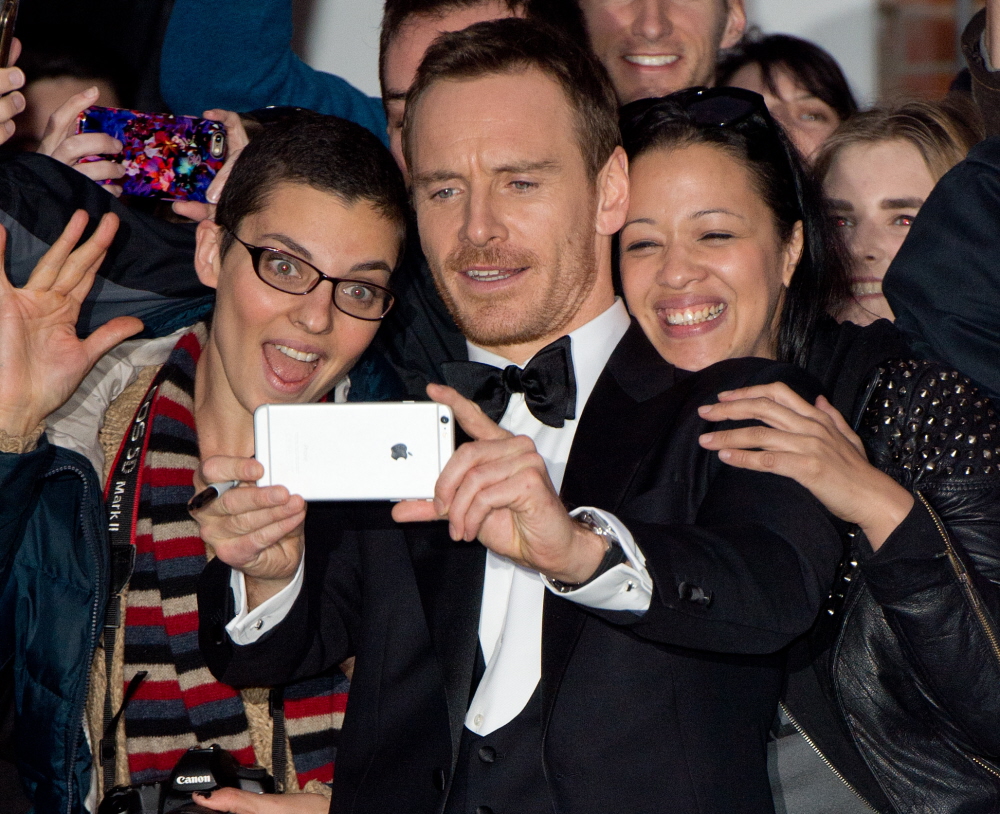 When Michael Fassbender was nominated for Best Supporting Actor across the board for 12 Years a Slave, it was almost like he was in the wind for the majority of the Oscar campaign. Lupita Nyong'o became the de facto face of the film's Oscar campaign, with Chiwetel Ejiofor taking on some low-key duties too. While Fassy came out for some of the shows, he definitely didn't participate in the "campaign" in any way, shape or form. I mean, it even feels like Daniel Day Lewis plays the game more than Fassy, and that's how you know something weird is happening.
I'm taking that little trip down memory lane because once again, it's looking like Fassy is going to be nominated across the board for Steve Jobs. And once again, he's in the wind. Fassy hasn't done any press in more than a month. He's been working, for sure, but he hasn't made any appearances at any of the smaller awards shows or anything. I may have missed it, but I don't even think he made any statements about his SAG and Golden Globe nominations, did he? He's really, really serious about this whole "I'm not participating" thing. Which, to me, is like cutting off his nose to spite his face. I get the whole "the work is the reward" mentality, but Fassy ends up looking sullen, or perhaps even unprofessional.
Anyway, I was reminded of all this because there's a "new" interview with Fassy. He and Danny Boyle sat down with the LA Times back in October, and the LAT is only publishing the piece now (possibly because the LAT Critics Association gave their Best Actor award to Fassy for Steve Jobs). There isn't a lot of meat on this bone, but here are some highlights:
Music: Danny Boyle's iPod is loaded with the Clash and he names his favorite as "(White Man) In Hammersmith Palais." Then the LAT notes, "In the interest of equal time: Fassbender chooses Marvin Gaye's "Sexual Healing."

Fassy doesn't believe computers are relationships: "A friend of mine put stickers on his computer that say, 'This is a tool. It's not a relationship.' You could say he doesn't buy into that vision."

Fassbender's restaurant rule: No phones. If somebody at the table brings one out, the actor will politely ask them to put it away. And when he's on vacation or working, he turns his devices off. And since he's almost always working ("Jobs" is his third movie this year; he'll likely have at least four in 2016), people know not to expect an immediate reply.

He's not into any of it: "The levels of communication now, whether it's texting, answering the phone, emailing, twittering … where does one find the time? It's an annoyance. Bing! Bing! Bing! We'd all be in a better place mentally, I think, if we just turned them off and looked at each other."
This is possibly why Fassy "gets away" with being so disengaged from the Oscar season and what other actors feel is their duty/responsibility to represent their film over and over, for months. Fassy is disengaged in general – he's not online, obsessing over internet comments. He's not on Twitter, looking to directly engage with fans or the press. He's not even all that available on the phone. So, he genuinely doesn't care. He cares about the work, of course, but beyond that… you're on your own.
Also: his go-to song is "Sexual Healing"? Bless him. Honestly, you could put on Marvin Gaye's greatest hits and I would already be thinking about Fassy.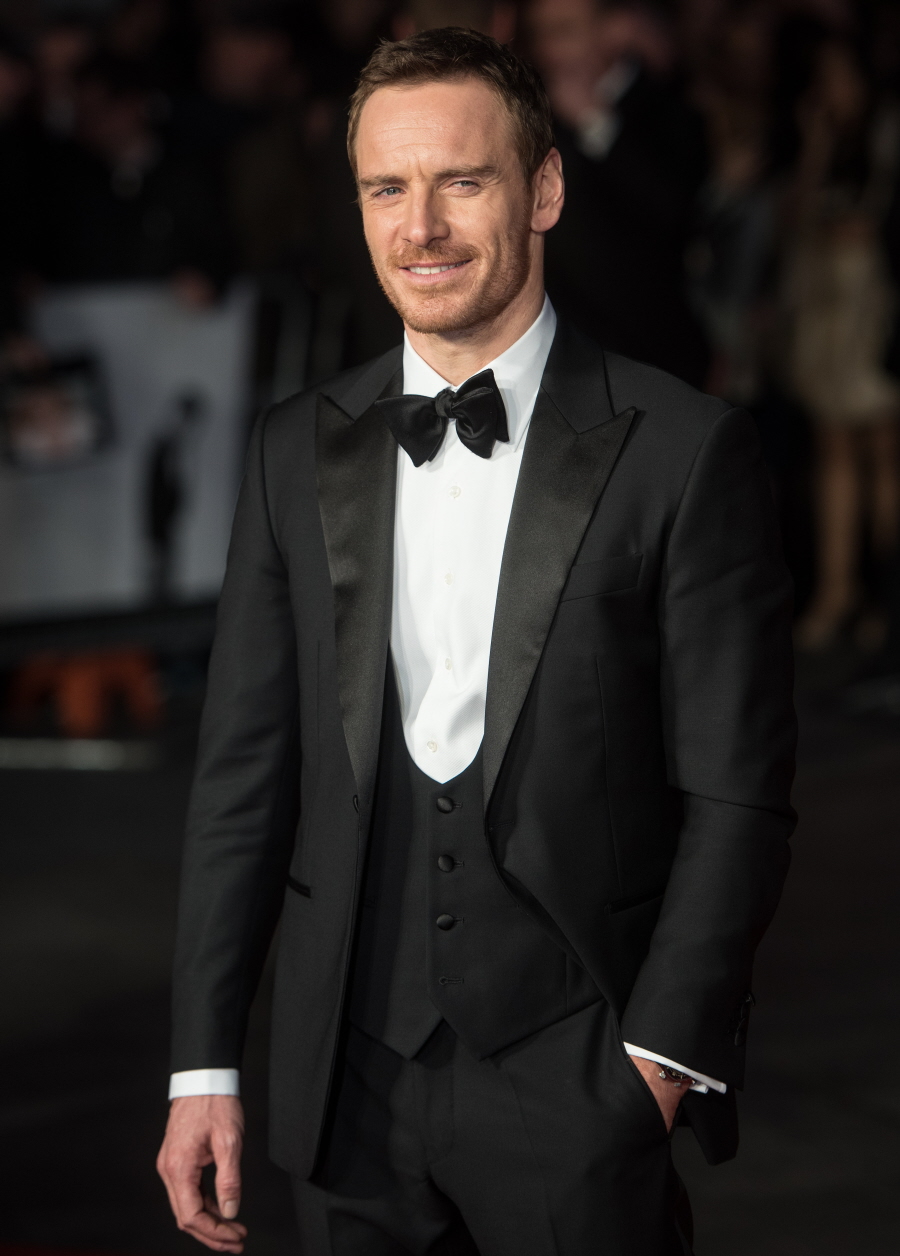 Photos courtesy of WENN.