This hurts, so bear with me. Friday night marked the series finale of E!'s wildly popular clip show, The Soup. Host Joel McHale counted down the top clips in the show's history, showed montages of some of the show's most memorable characters and skits – helped out by an all-star cast.
The show started as Talk Soup in 1991, and was hosted by Greg Kinnear, who went on to quite a successful film career. The show went through a number of hosts, including Hal Sparks (Queer as Folk), Aisha Tyler (Archer) and John Henson (the guy with the weird white streak in his hair…and that's all I've got.) Joel McHale has been showing clips since the show was rebooted in 2004, sharing such classic segments as "Clippos Magnificos" (clips from telenovelas),"My Stories" (clips from daytime soaps) and "Tales from Home Shopping" (duh) and since 2004. He admirably juggled duties on The Soup and Community while also appearing in movies and doing the occasional stand up gig.
Sitting in a telethon-style section of risers were a lot of familiar faces to Soup fans including Seth Green, Adam Scott, Rob Riggle, (the awesomely hot) Nathan Fillion, Ghostbusters director Paul Feig, Haley Joel Osment, Mad Men's Rich Sommer, James Van Der Beek, Jon Cryer (for whom a bald head is doing no favors), Donald Faison, Larry King and Wendi McLendon-Covey. Joel's Community co-stars Danny Pudi, Gillian Jacobs, Jim Rash and Ken Jeong also showed up. Oh, and as a big Monty Python fan, it was a pleasant surprise to see Eric Idle as Joel's grandma (and current paramour of Mankini)!
Over the course of the hour-long show, we were treated to some of our favorite clips, most notably the unforgettable "dunka doo balls" and "chicken tetrazzini" and saw some of our favorite Soup characters, including the dancing maxi-pad, Courtney Stodden and Mankini. Sadly, we also found out the fate of Spaghetti Cat. Joel told the famed feline (and his extended family), "I'm sorry, we've been canceled, so they've been instructed to put you down." After the cat left the screen for the final time, Joel added, "There you have it, folks. E! kills kittens."
One great thing about The Soup is that no show was safe, even the shows on E!. Joel took frequent swipes at The Girls Next Door star Hugh Hefner, calling him a "boat captain," as well as Ryan Seacrest. Of course, Joel saved his best stuff for the Kardashians. Heck, they should change the network's name from E! to K! but I digress, sorry.
In the last segment, we were treated to an extended tribute to the real star of the show, Lou the chihuahua, as well as the top clip in the show's 11 year history (I won't spoil it here, but is is definitely my favorite clip of all time.) Joel then gave a fitting send-off, delivered only as he could do it. Surrounded by the crew, Joel said:
On behalf of everyone out there, and all of the guests here tonight over there in the chairs, I want to thank you, everyone, for watching The Soup for however long you did and whatever you did, we had a great f—ing time making it. We felt like we were robbing you for the last 11 and a half years…And thanks to our families who have supported us the whole time that we've been here. This isn't the last you'll see of me or the work of these people on your TV. It's just the last time you'll see us here. There'll be a "Botched" episode here next week. Don't worry, it's a re-run. Thank you on behalf of all of us and I bid you a heartfelt kiss my ass, everyone.
[From THR]
On the show's Facebook page, a photo of the whole crew was posted with the accompanying message, "Thank you for all of the love and support for the last 11 years. None of this would have been possible without YOU. Just know that although it is not televised, somewhere in this world, Lou is still howling."
I am sad to see the show go, but I think we definitely haven't seen the last of these talented folks. At least I now have no reason to watch E!. RIP, The Soup.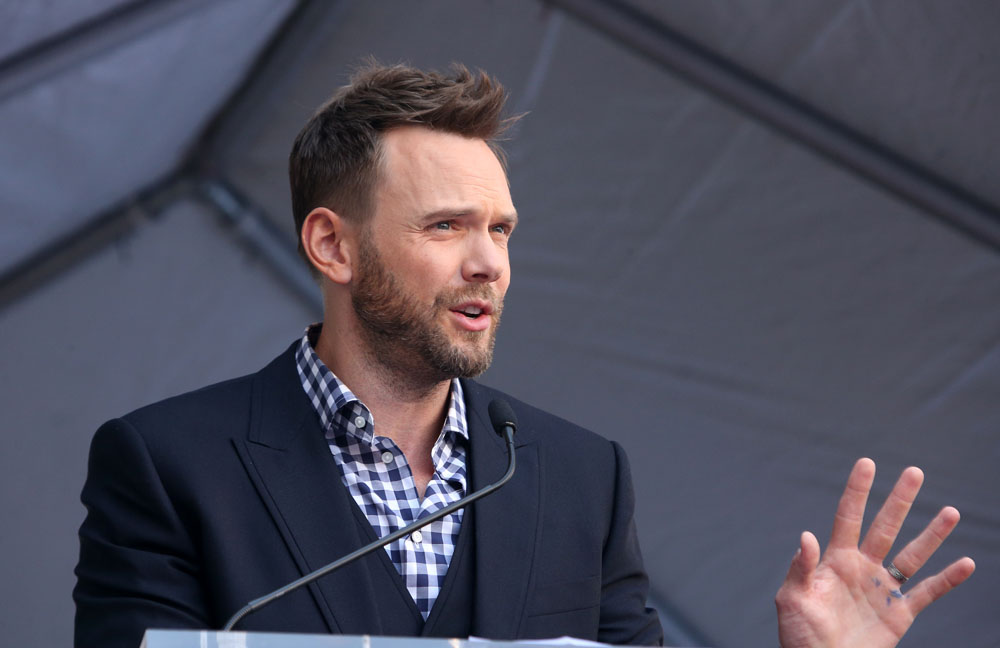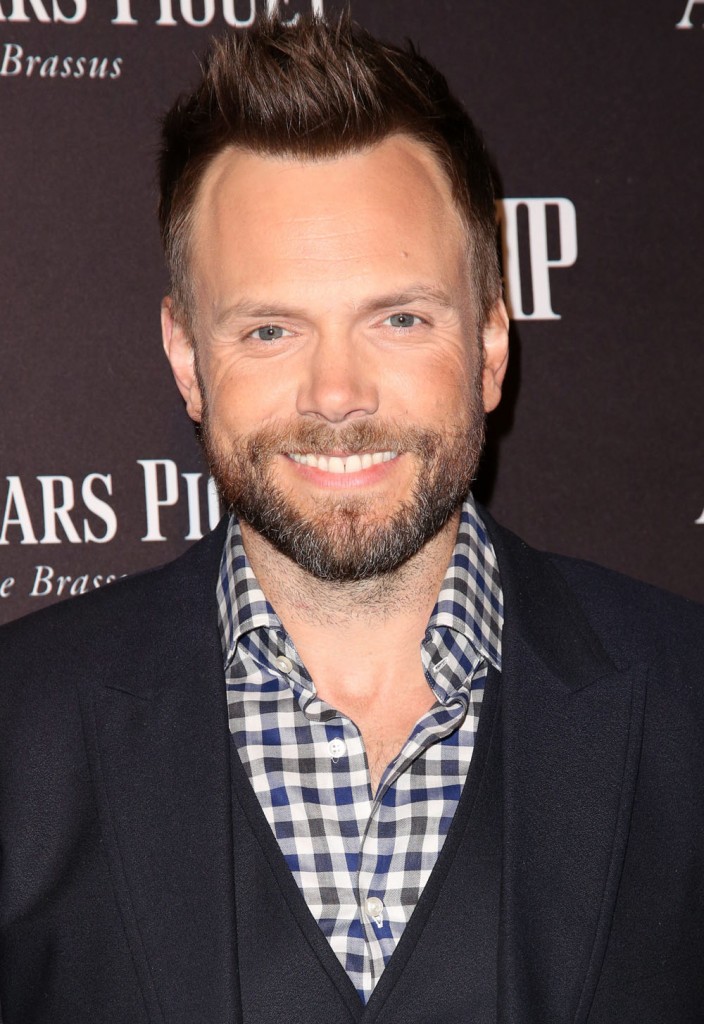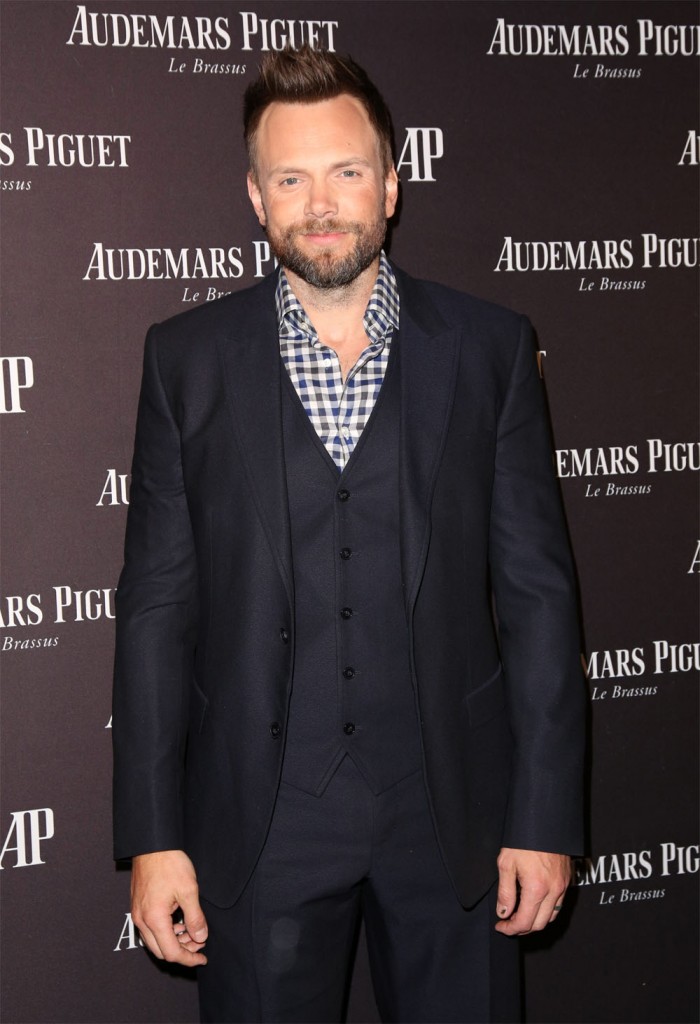 photo credit: WENN.com