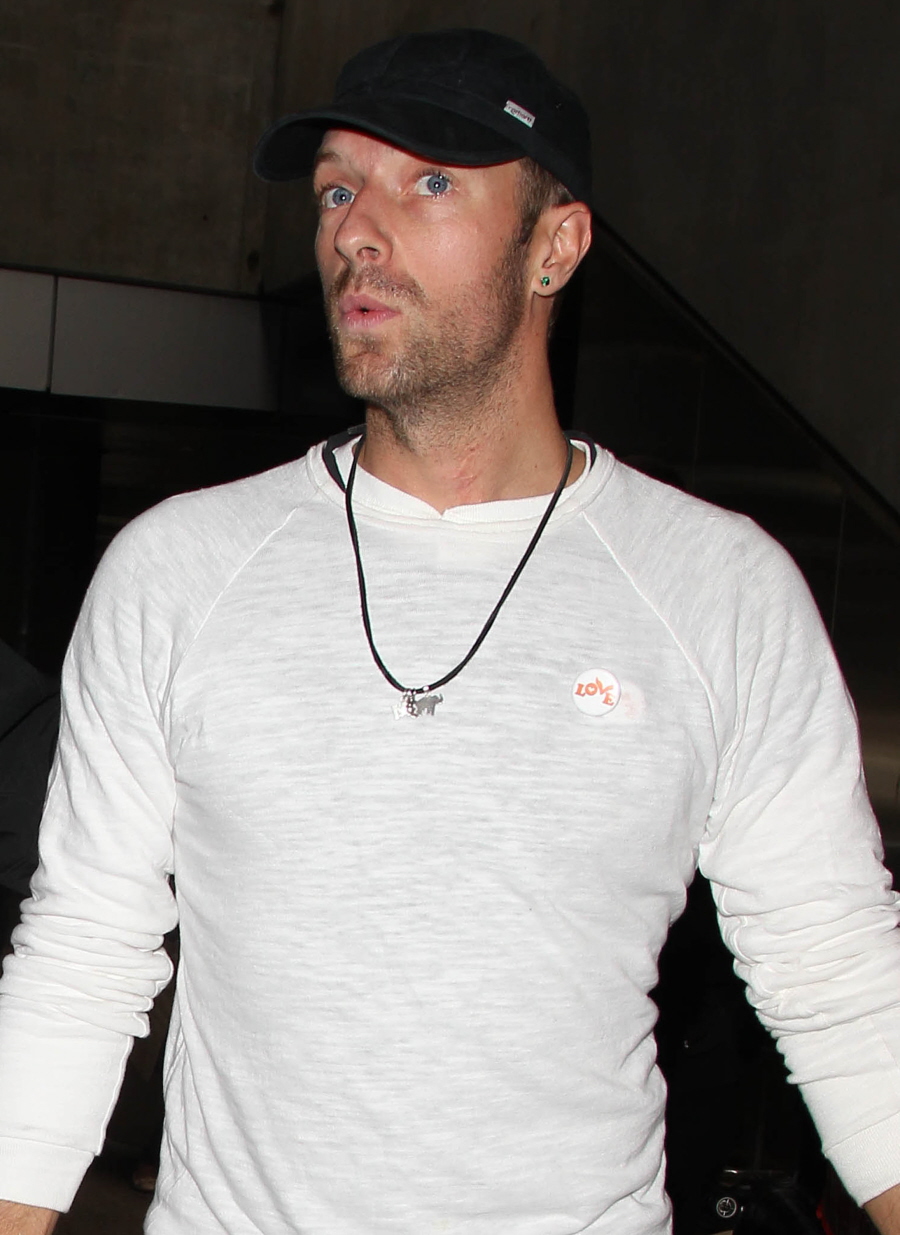 Chris Martin has always had a very contentious relationship with the media and paparazzi. I think in the beginning, when Coldplay first started getting some heat, he probably felt friendlier to the press, but then he got with Gwyneth Paltrow and having a famous girlfriend/wife brought out the worst in him. He never wanted to be seen with Gwyneth, or Jennifer Lawrence, but he is happy to pap stroll the hell out of his relatively new relationship with Annabelle Wallis, perhaps because she's not as famous as Gwyneth or J-Law. Anyway, Annabelle Wallis aside, Martin has always done stupid things to avoid being photographed. Back in January, he even tried to run over a paparazzo in LA. And now that same pap is suing him.
Chris Martin has just been sued by a photog who claims the singer has got it out for the media. Richard Terry was perched at Giorgio Baldi restaurant in L.A. back in January when he saw Chris and Gwyneth get into a Jeep. He claims Martin intentionally turned his wheel sharply to the right, causing the jeep to jump the sidewalk and hit Terry.

As TMZ reported … another photog across the street took pics of the incident, and some felt it was a set up for the photog to bait Martin and then chronicle what followed.

Terry says in his lawsuit, Martin has "a significant history of repeated and ongoing violent acts against entertainment news people."

Terry is particularly pissed off that Martin left the scene instead of tending to him.
Even if the paparazzi did "bait" Chris Martin, how would they know that he would cut his steering wheel, jump the curb and intentionally run one of them over? It's not like the paparazzi were gathered outside of Chris's home either – Giorgio Baldi is a big, popular, celebrity-hot-spot restaurant in LA. Of course the paps will be outside, waiting to snap photos of celebrities coming or going. Now, all that being said, I dislike when a paparazzo could press criminal charges but does not, then sues a celebrity in civil court. That's just stupid.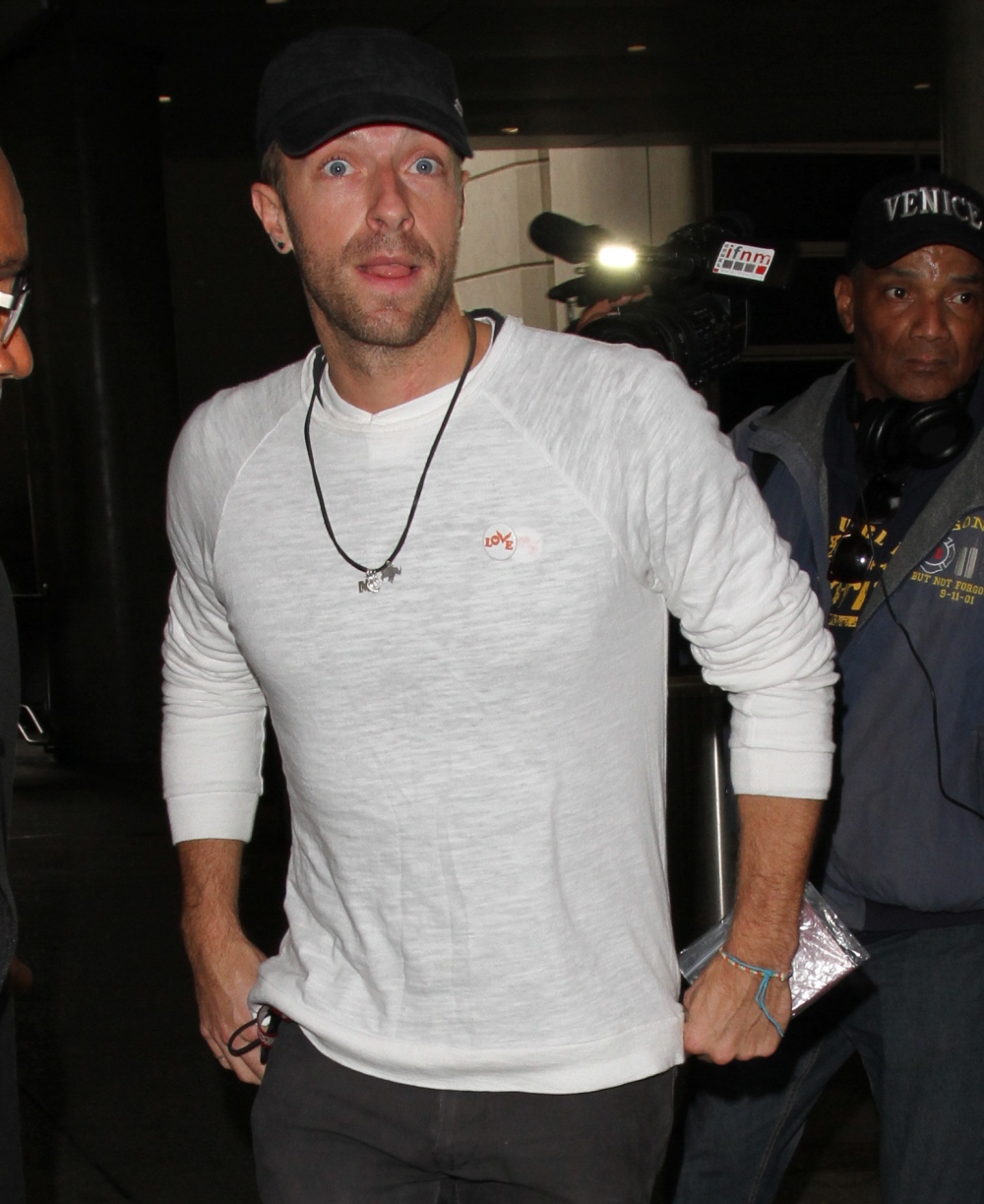 Photos courtesy of Fame/Flynet and WENN.