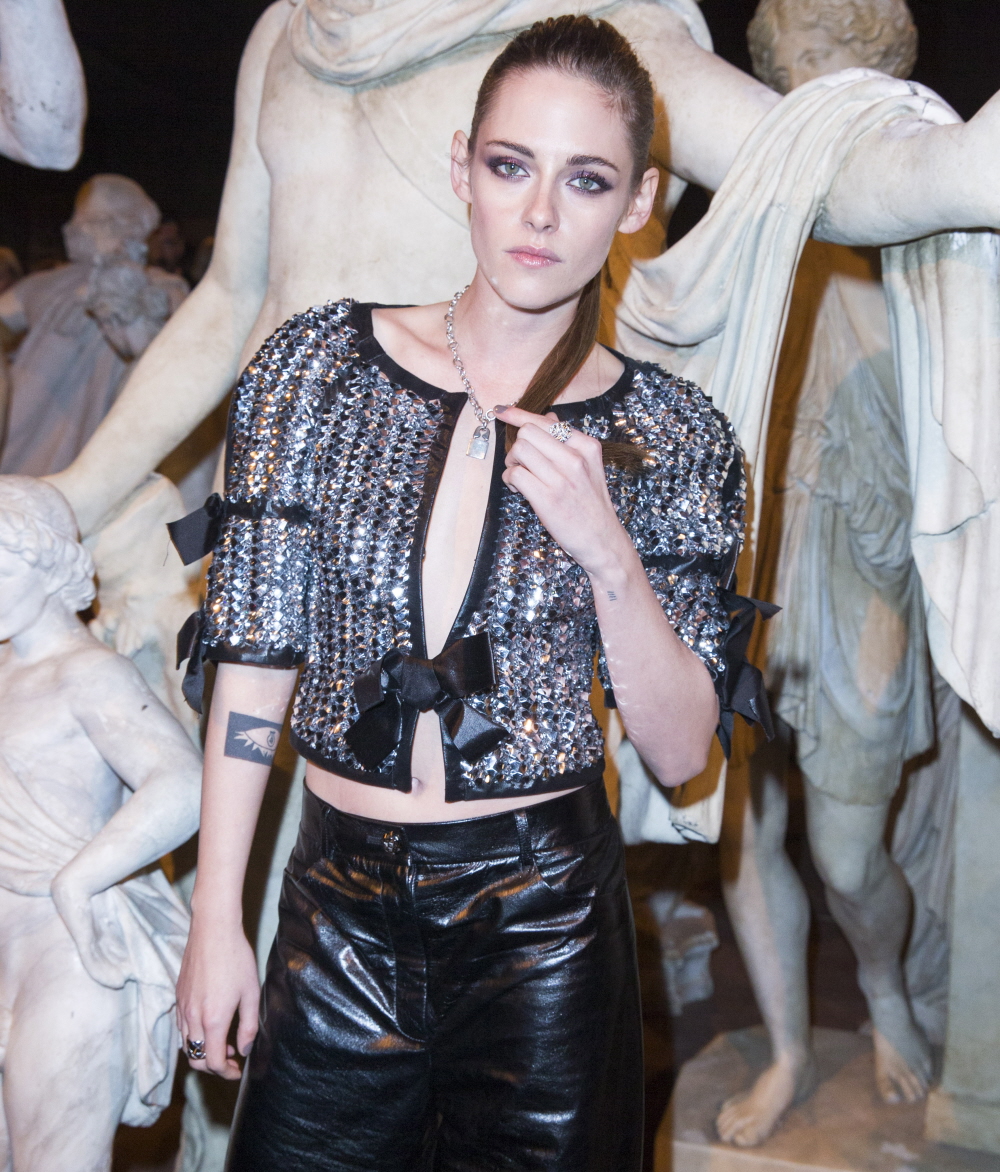 Kristen Stewart has had a great year. While American Ultra bombed, Kristen didn't have to wear it, and she continues to garner critical praise and awards for her performance in Clouds of Sils Maria. Earlier this year, she became the first American actress to win a Cesar Award (the French Oscar), and just in the past few weeks, she's picked up Best Supporting Actress Awards from the New York Film Critics Circle and Boston Society of Film Critics, plus she was the runner-up at the LAFCAs. Of course, Kristen did not get a Golden Globe or SAG nomination, but if someone put a little time and money into it, I bet she could be an Oscar nom contender. It's not surprising that Kristen understands that too, which is why she sat down with Scott Feinberg for a podcast/interview with the Hollywood Reporter. This stop is a must-do for serious Oscar campaigners! You can read the piece here. Some highlights:
Why she signed on to Clouds of Sils Maria: "As somebody who's dealt with the more absurd, really surreal, oftentimes insanely superficial, empty circus of what the media can be — and perception versus reality — I thought it was really funny and appropriate for me to play that part… There was just nobody who could say those things with more knowing, and people know that. I wanted those words in my mouth."

Her life after Twilight: "I did Twilight when I was 17, it came out when I was 18 and my life was never even remotely the same… [it was] a huge lifestyle shift" which wasn't easy to deal with. Even so, she says she doesn't regret her decision to sign up for the series: "A whole lot of other baggage — really heavy and really cool baggage — came along with it."

The nature of celebrity, fame: "It's weird because it does shape the way I have to approach my everyday life. I've never fed into it. I've never had a public Twitter, I've never had a public Facebook or things where people go on and look at your every move, like Instagram and stuff like that, because it's just so empty and distracting. I don't understand how so many people don't view it as what it is, which is nothing at all. It's just nothing, all of it — it doesn't exist. And so yeah, it's weird — but it makes sense." Meaning? It supports a demand from a lot of bored people, she explains, and also produces "a lot of money, a lot of hits on websites."

Advice for Daisy Ridley: "Focus on the fact that you're stoked 'cause you're doing the work that you want to do. It's literally mainly just about focusing on what makes you happy. And if losing your anonymity or whatever doesn't make you happy, then focus on something else."
She also said some brief words about working with Woody Allen for the first time, saying he was like a cool grandpa or something, and that he is an actor's director. As I was reading this, I was just struck again by the fact that Kristen is not the most eloquent of actresses, but she's gotten a lot better in the past few years. When all was said and done, the Trampire/Mini-Coopering debacle was actually just what her image needed. I think she's incorrect about not feeding into the celebrity machine though – I remember those Twilight years and she was very much a cog in the machine. Then she burned it to the ground and rose from the ashes like a lip-biting phoenix.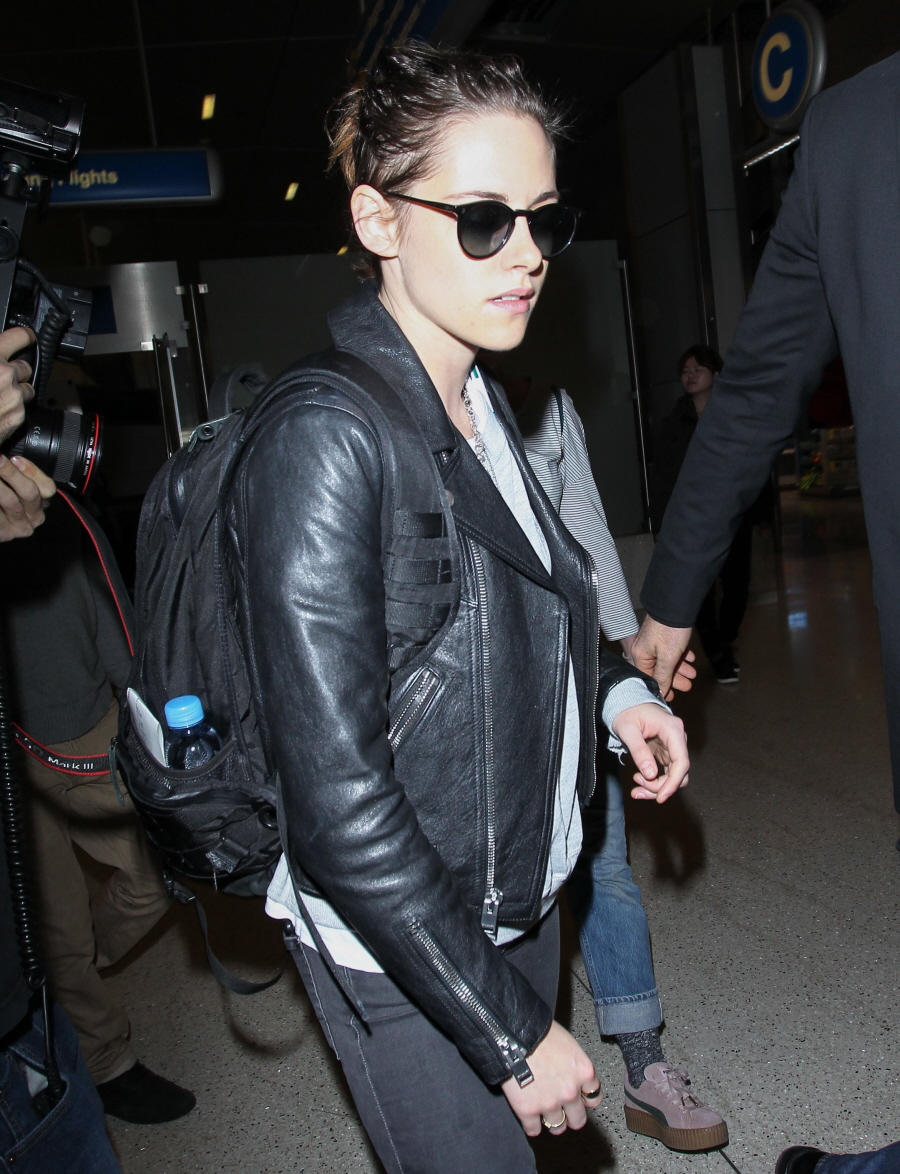 Photos courtesy of Fame/Flynet.