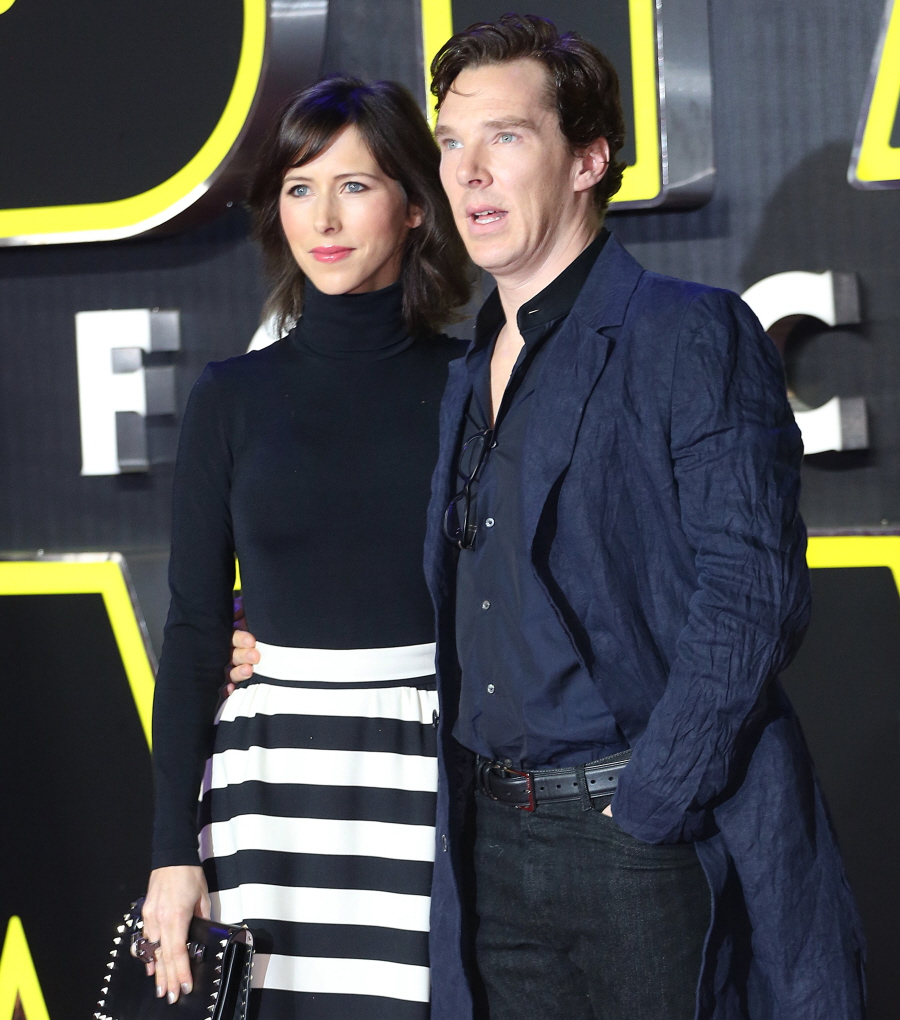 Several months ago, Benedict Cumberbatch got on stage at the Barbican Theatre after a performance of Hamlet and he said "f—k the politicians." Benedict had been making speeches post-performance for weeks, trying to gather donations for the ongoing refugee crisis. On one particular night though, Benedict slammed the political system – especially the British political system – that was not dealing properly and compassionately with refugees. Bendy got a pushback from political and entertainment commentators, but at his CBE ceremony just a few weeks later, he insisted that he'll always speak his mind. Some Tories wish Benedict – and other politically active celebrities – would just STAHP.
Nick Timothy, former special adviser to Home Secretary Theresa May, wrote an article imploring "vain and ignorant liberal luvvies" to take a "vow of silence" in 2016. Outspoken celebrities such as Benedict Cumberbatch, George Clooney, Katie Hopkins and Charlotte Church have been condemned in a new article by a former special adviser to the Conservative Home Secretary Theresa May.

Cumberbatch, 39, famously used his starring role in 'Hamlet' at the Barbican to raise money and awareness of the Syrian refugee crisis earlier this year, at one point proclaiming "f*** the politicians".

However, former Conservative employee and insider Nick Timothy, now the director of the New Schools Network, wrote an article for Conservative Home on Tuesday (December 29th) lambasting the actor. "What on Earth does Cumberbatch think qualifies him to opine so forcefully on every political matter of the day, from spending cuts to counter-terrorism policy?"

Timothy also named Katie Hopkins and Paul O'Grady as being among "those celebrities who, every time an election comes round, threaten to leave the country in the event of one party winning or another."

Live Aid organiser Bob Geldof also came in for a panning, asking why he hadn't provided proof that he'd housed refugees in his home despite loudly proclaiming that he would do so. He also took aim at Welsh singer Charlotte Church, suggesting that she was hypocritical and did not believe in elections.

As a parting shot, Timothy wrote: "If I had a wish for 2016, it would be that these pompous, hypocritical, self-obsessed political celebrities would take a vow of silence. If that proves impossible, surely it is time for our politicians and the media to stop humouring these vain and ignorant liberal luvvies."

"Doing so would be good not just for my sanity but the standard of political debate in this country – which might at last reflect the full complexity of the problems we face, rather than whatever happens to come across the half-witted mind of a public school-educated actor."
Sigh… I've said this before, but even I cringe sometimes when George Clooney or Benedict Cumberbatch or whichever liberal actor starts going on and on about political stuff. It's not that I disagree with their political views, and it's not like I even think it's a bad idea to use one's celebrity to espouse political opinions. It's just that it's often painfully obvious that those actors are used to the bubble of Hollywood/the acting world and they're often painfully unaware with how out-of-touch they do sound. But the answer isn't "telling politically liberal actors to STFU." The answer might be "encouraging politically liberal actors to practice what they preach, to educate themselves and to not say words into a vacuum."
Photos courtesy of Getty, WENN.