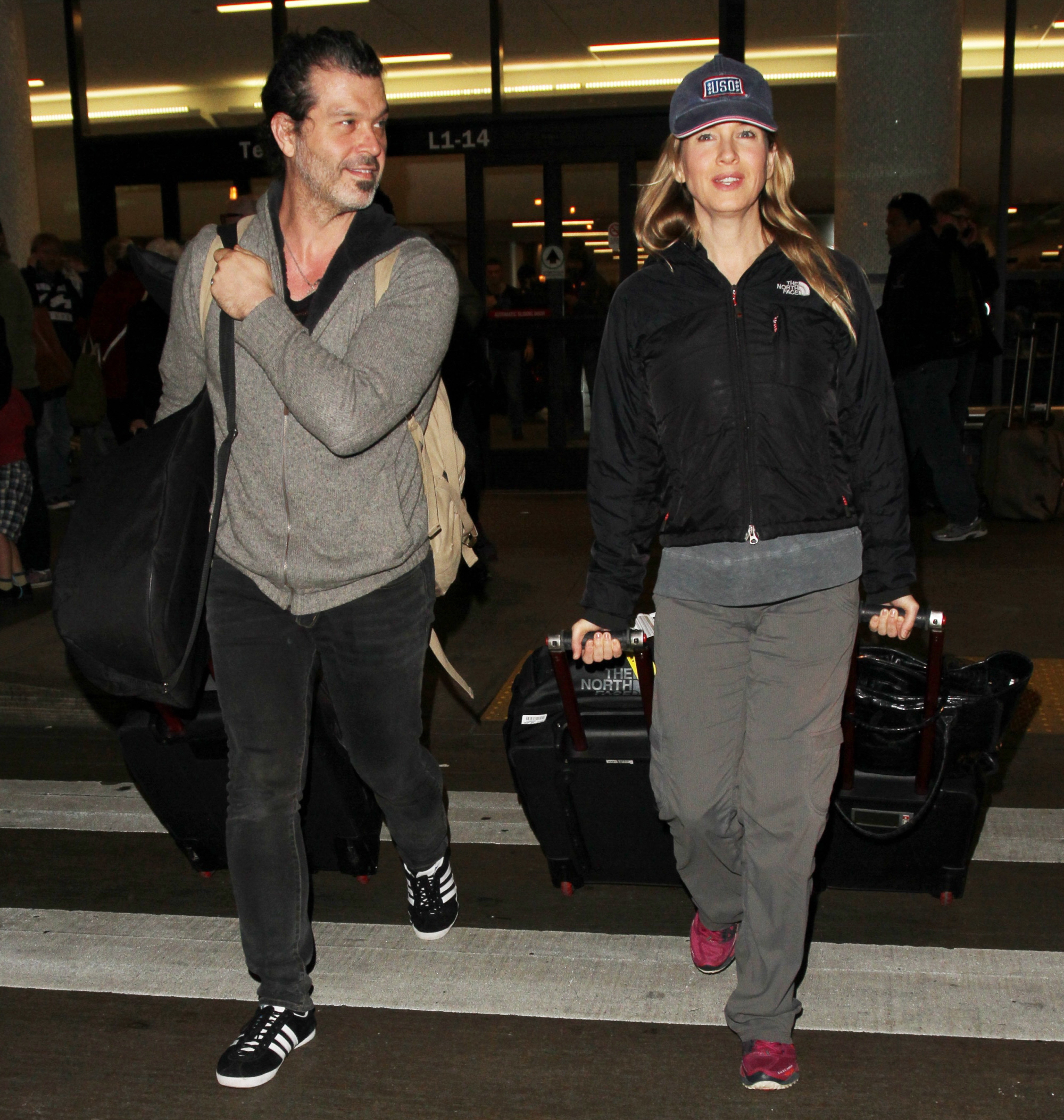 This is a special gift to those of you obsessed with Renee Zellweger's boyfriend, Doyle Bramhall II. Renee and Doyle were photographed arriving at LAX this week, apparently coming home after a lengthy film shoot in London. Renee was working on Bridget Jones's Baby with Patrick Dempsey and Colin Firth, and People Magazine says the film has wrapped. We still don't know the identity of said baby though. Was Bramhall with her the whole time? Interesting.
Renee and Bramhall have been together since late 2012, but they've known each other since college, where they met at the University of Texas (Austin). They were apparently friendly casual acquaintances for decades, then reconnected in 2012 and they've been loved up ever since. This also means they're close in age – Renee is 46 and Bramhall is 48.
In these photos, Bramhall's hair seems more "tamed" than we've seen before. I can actually see that he's a decent-looking guy. Not really my type, but he seems low-key and like he's a good fit for Renee. It's also worth noting than after everyone focused on her weird face-work in 2013/14, whatever she had done seems to have "settled" a lot this year. She's almost back to looking like herself, right?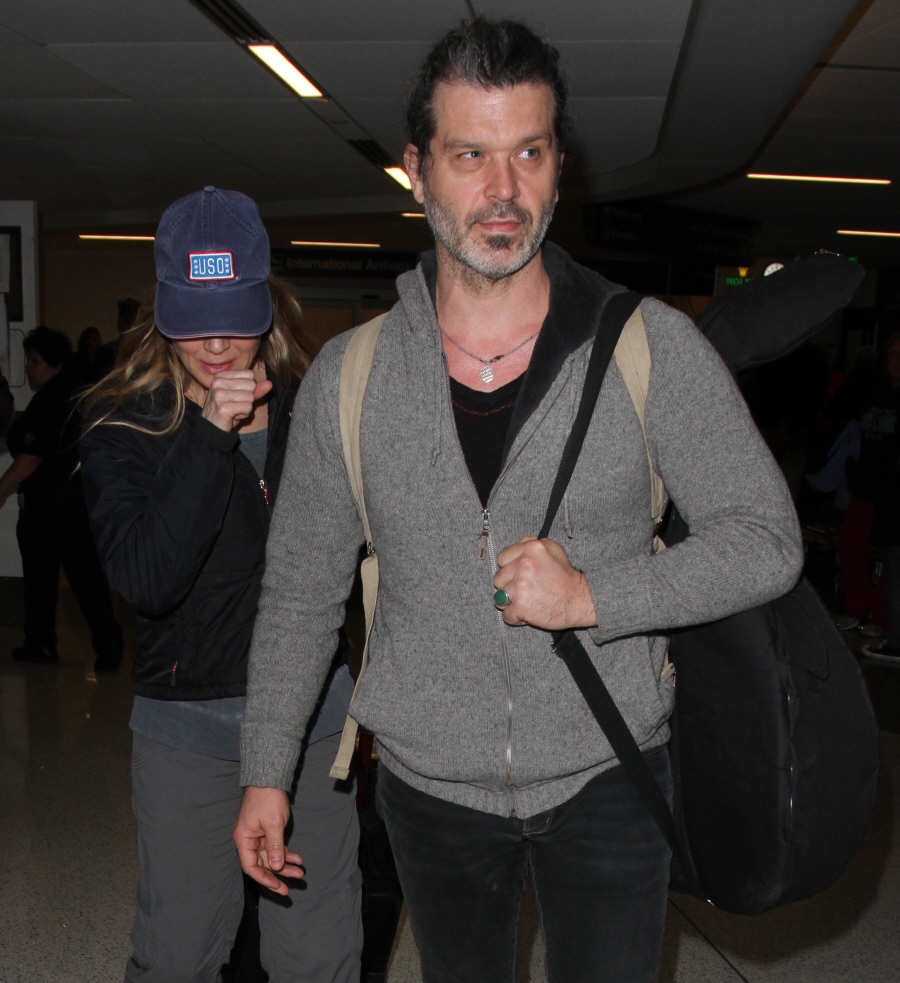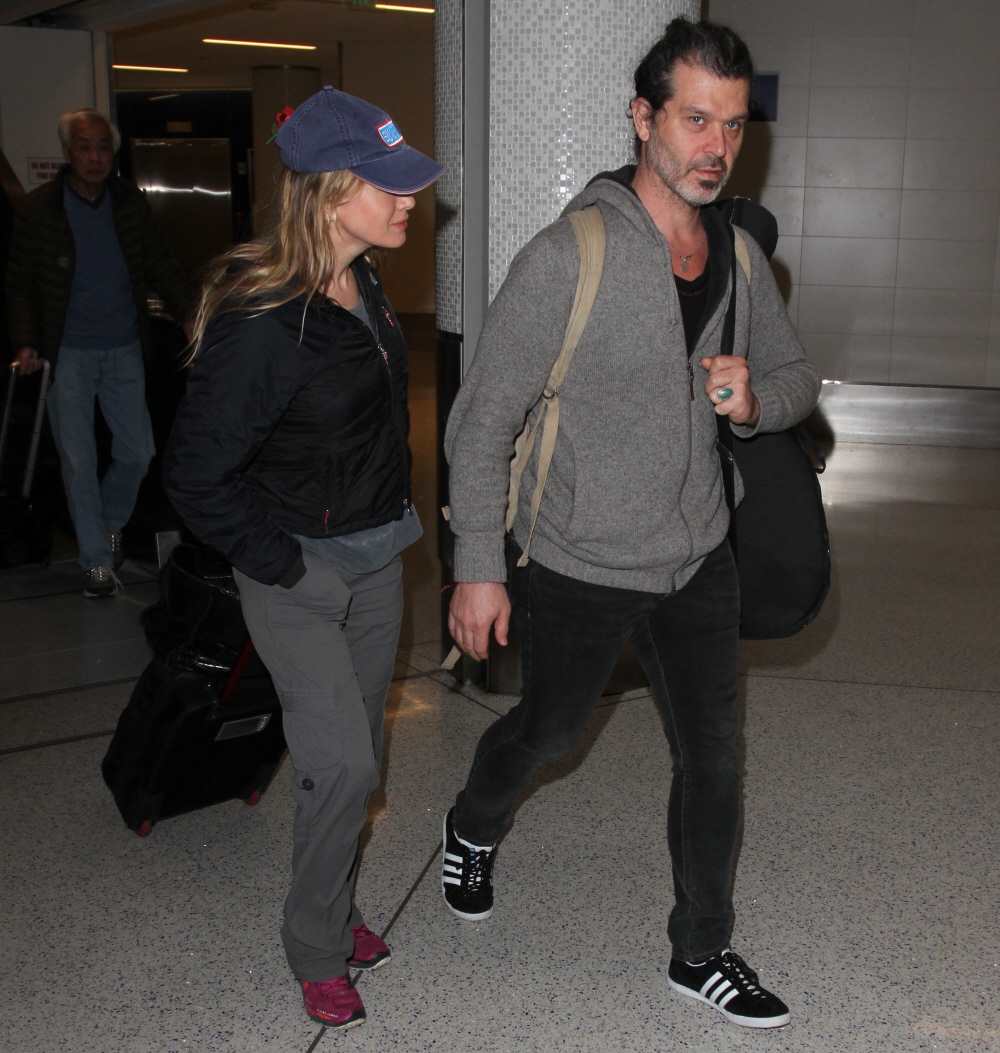 Photos courtesy of WENN.