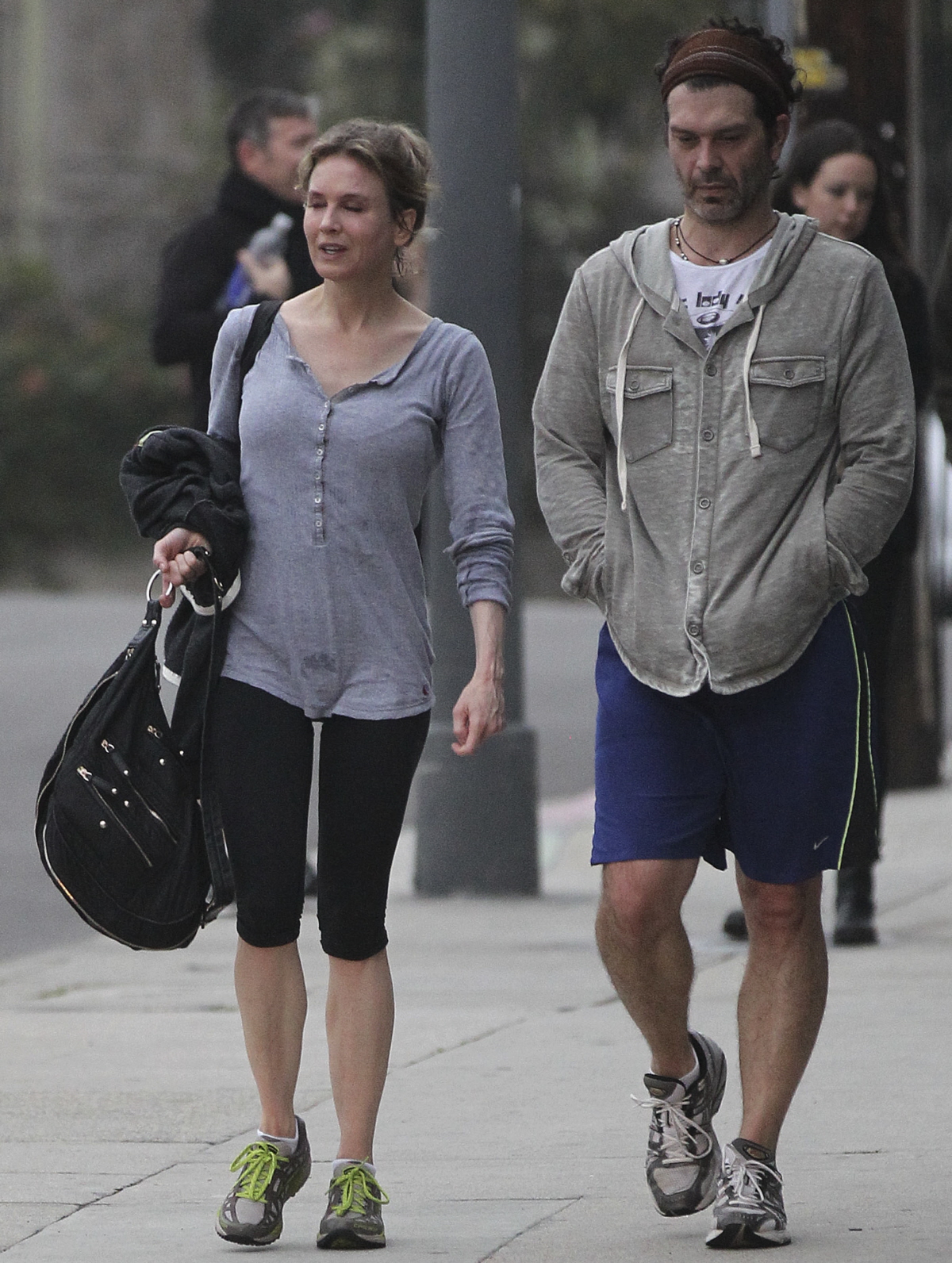 Did you know that Renee Zellweger has had a boyfriend for the past few months? Unlike her relationship with Bradley Cooper, Renee and her new dude Doyle Bramhall II seem to be okay with the occasion pap-ing. To be fair to them, it doesn't feel like they're calling the paps and telling the photographers where to be. But maybe that's naïve of me? Maybe Renee wants everyone to know that she has a boyfriend when everyone is paying attention to her ex Bradley Cooper and his Oscar campaign.
Anyway, these are some pics of Renee and Doyle on Sunday in LA, coming out of a yoga class. Would you like their backstory? According to sources, Doyle and RZ went to college together at the University of Texas (Austin), and they've been friends for more than two decades. She's 42 – he's 44. A source claimed that "they didn't date" in college, but they kept running into each other over the years, and they completely reconnected late last summer. Doyle is described as a "guitarist/producer" which…? Okay. Doyle also dated Sheryl Crow at some point. A source tells Us Weekly, "Renee's really happy and has a new life."
I think he's cute in a normal-guy way. He's the kind of guy that I would notice in the gym and obsess about for an hour and then I would probably forget him as soon as my workout was done. I think the dude head-band might be a dealbreaker, but I'm sure I'll get some headband-defenders in here, yelling at me about how their boyfriends/husbands totally wear knit sweat-headbands and it's super-sexy, right? But I will say this – Renee looks happy, doesn't she? I could totally see her settling down with a "normal" guy.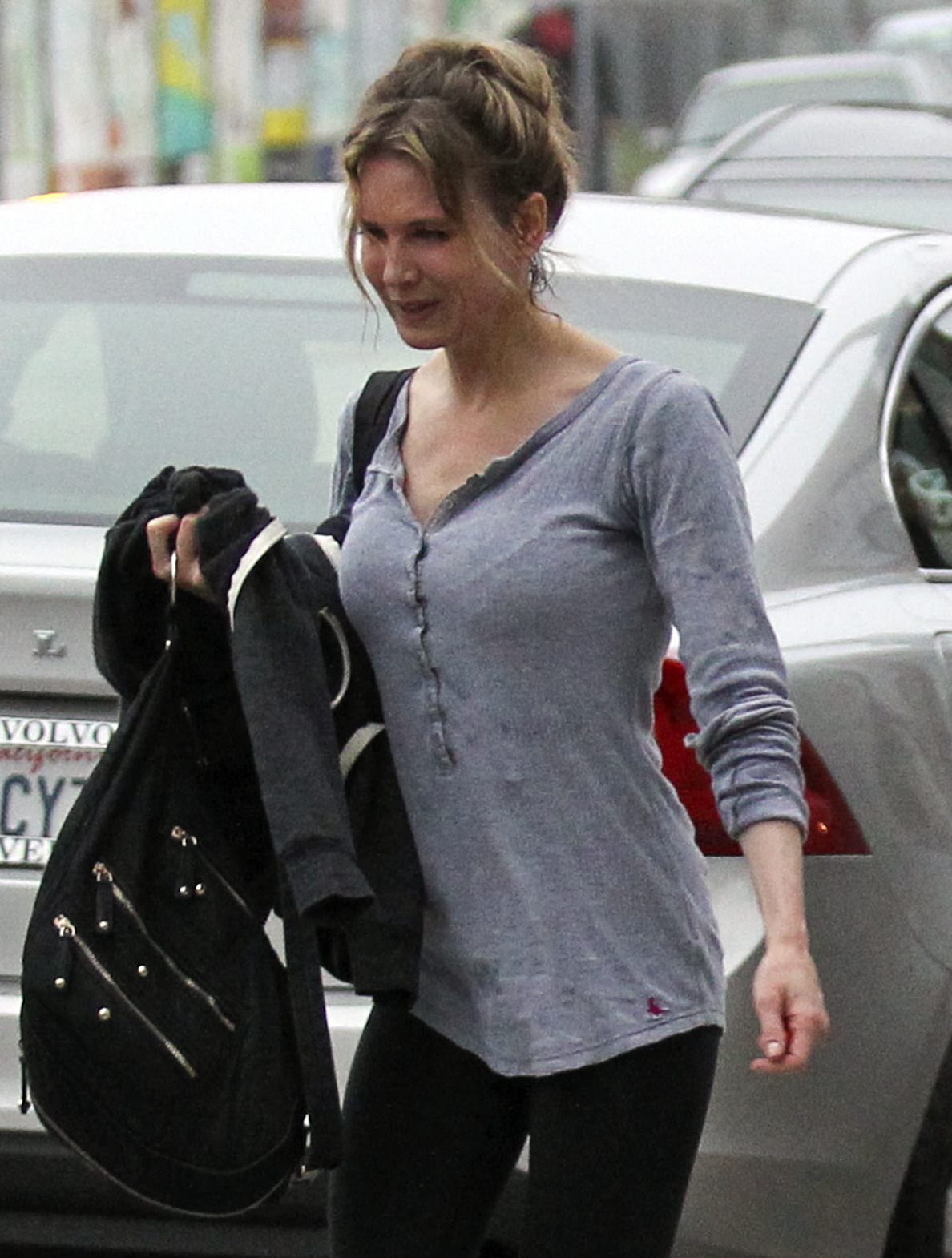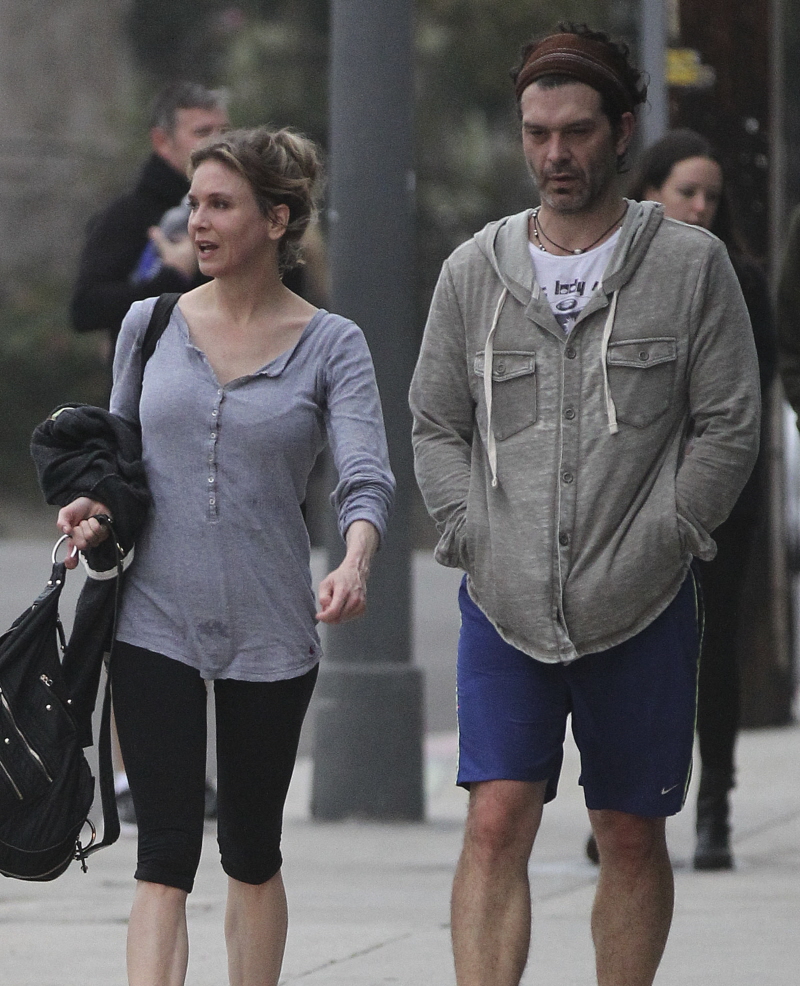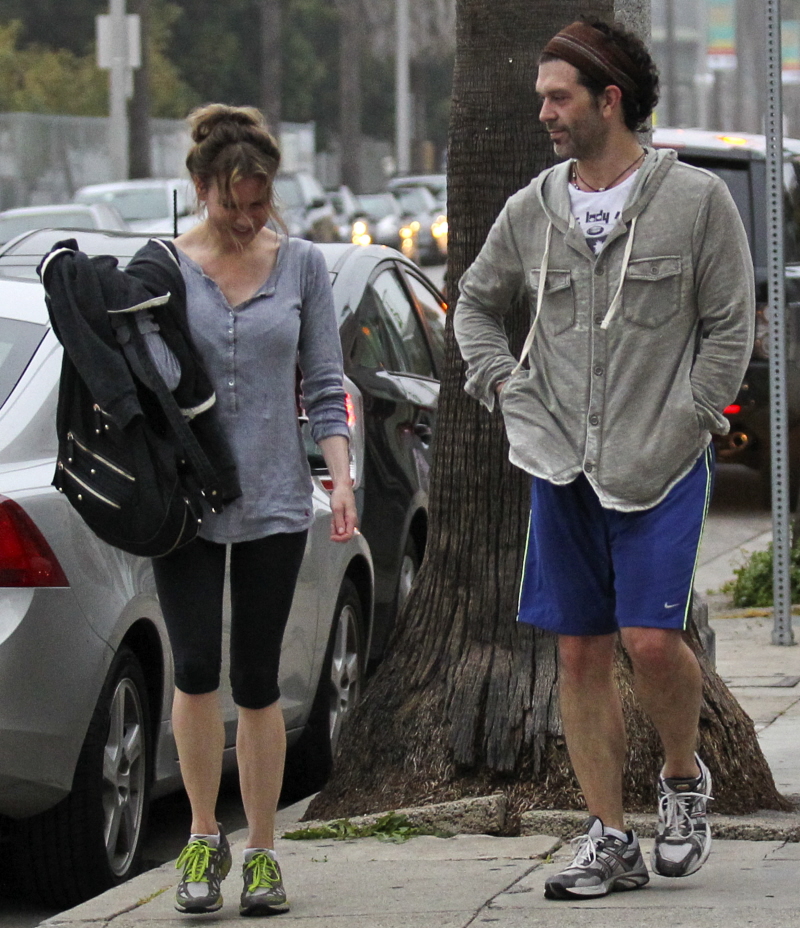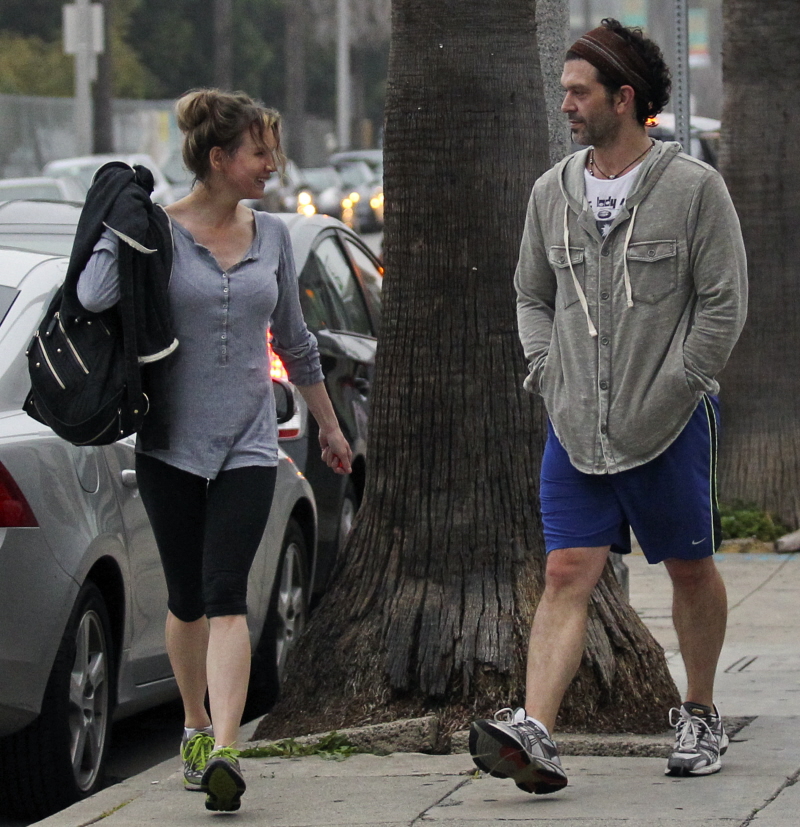 Photos courtesy of Fame/Flynet.