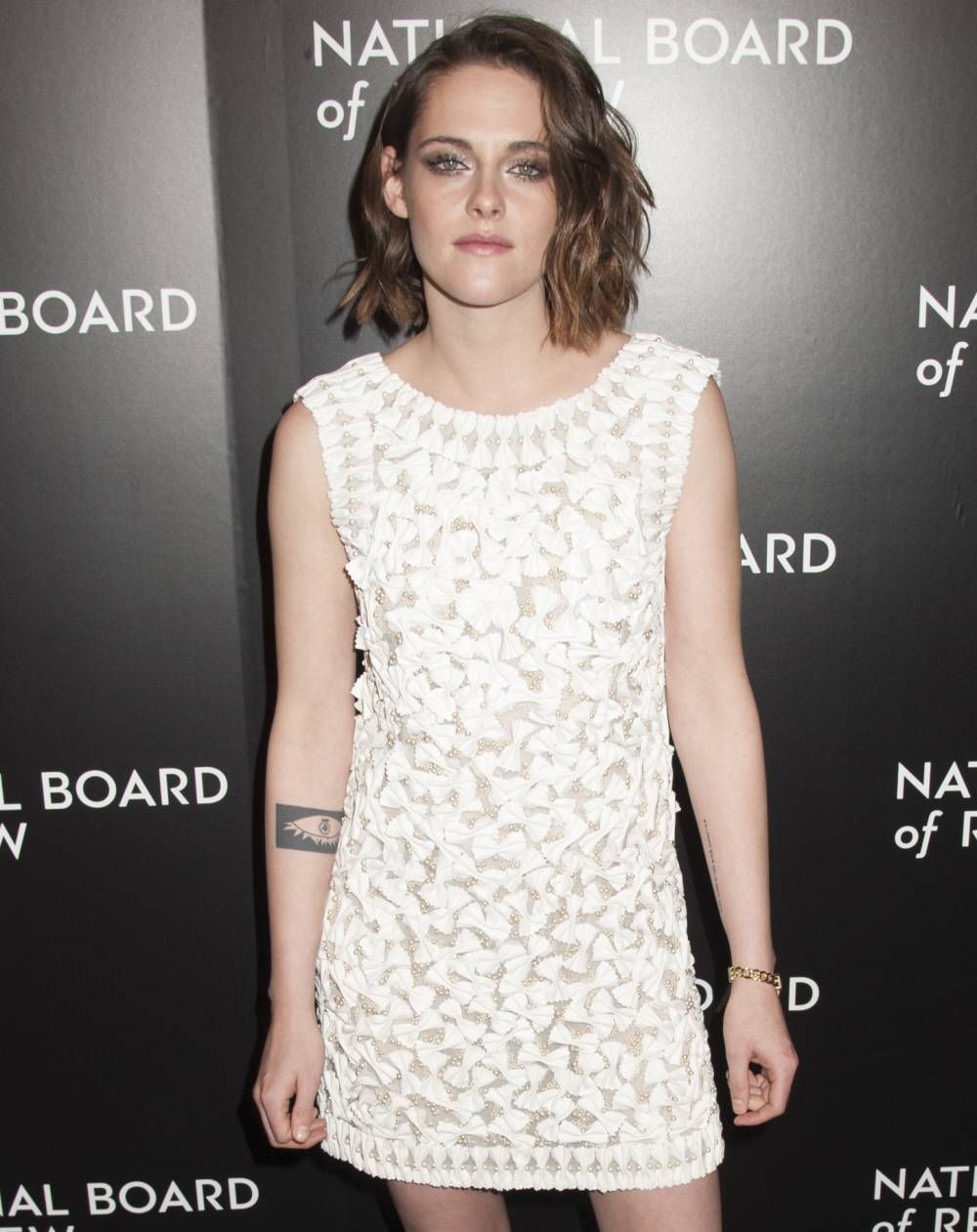 There are always a couple of big surprises when the Oscar nominations come out. Usually, those surprises are the snubs, but sometimes the surprise is who got recognized with a nomination. Kristen has been sweeping up at the critics' awards for weeks for her supporting role in Clouds of Sils Maria. But she wasn't on anyone's radar for the Golden Globe or SAG nominations. Is it possible that she could walk away with an Oscar nomination next week? Perhaps. And I'm really, really hoping it happens.
I've been enjoying the sight of Kristen playing "the game" a little bit. She's still angsty and lip-bitey, but she's made an effort to be more polished, professional and happy. She's also getting better at off-the-cuff interviews. She chatted with E! News while she attended the National Board of Review Awards on Tuesday night, and she talked about how she's about to take a "break".
Kristen Stewart has often threatened taking a break from Hollywood for a little while, but this time she's actually going to do it.

"I just worked all year on a bunch of different things. So right now I really don't want to work for quite a long time," she explained. "I really really tired myself out. I need a break."

As for any vacationing plans while she steps out of the spotlight for a bit? There is no other place K. Stew would rather be than at home.

"Yeah! A vacation in my living room," she laughed.
She was just in France working again with her Clouds director, Olivier Assayas, on Personal Shopper, and before that she was doing a film with Woody Allen. She also completed two other films in 2015. So… yeah, she was working back-to-back. She earned her break. And it pleases me that she's found herself with some free time right around Oscar nomination time.
Also, Kristen stopped by the Tonight Show on Tuesday. She and Jimmy Fallon played The Whisper Challenge. She was very "game" for anything.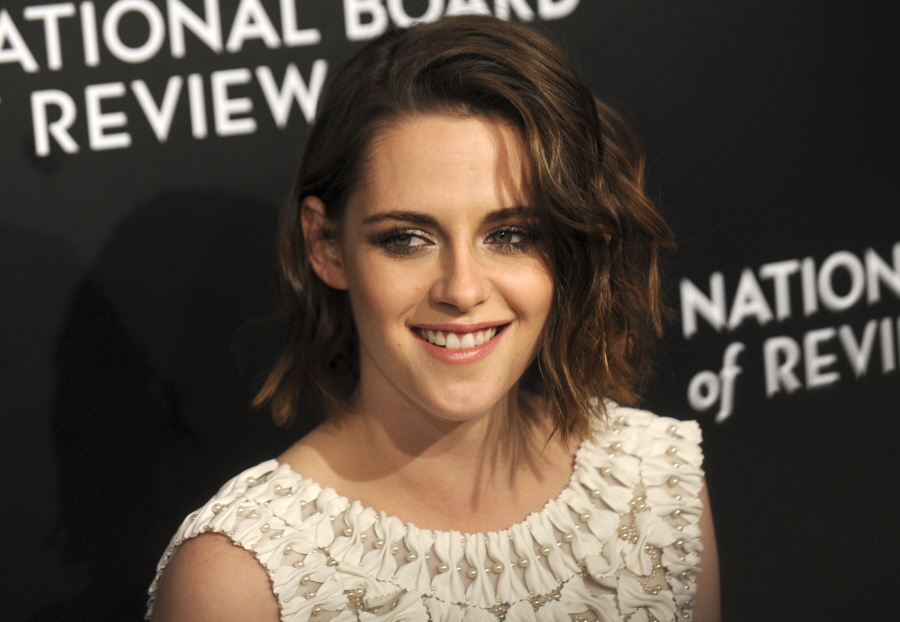 Photos courtesy of WENN.